Stuck on waiting for the mission as it requires you to start on a certain time? If yes, check out this guide as we will be sharing you the details on how to skip and change the time of the day in Cyberpunk 2077.
There are lots of mission in Cyberpunk 2077 that requires to start a mission on a specific time. One of the best examples is the objective in the mission called The Information, where need to visit Lizzie's Bar between 6:00 PM to 6:00 AM. If you don't want to wait and proceed with the missions right away, this guide is for you.
How to Change Time in Cyberpunk 2077
To skip time in Cyberpunk 2077, you need to open the main menu where you can see your inventory, character, journal, and more. Once you're in the main menu, you will be seeing the current time located in the lower-left of the screen. Beside the current time is the text Skip Time, click on it and a window will appear.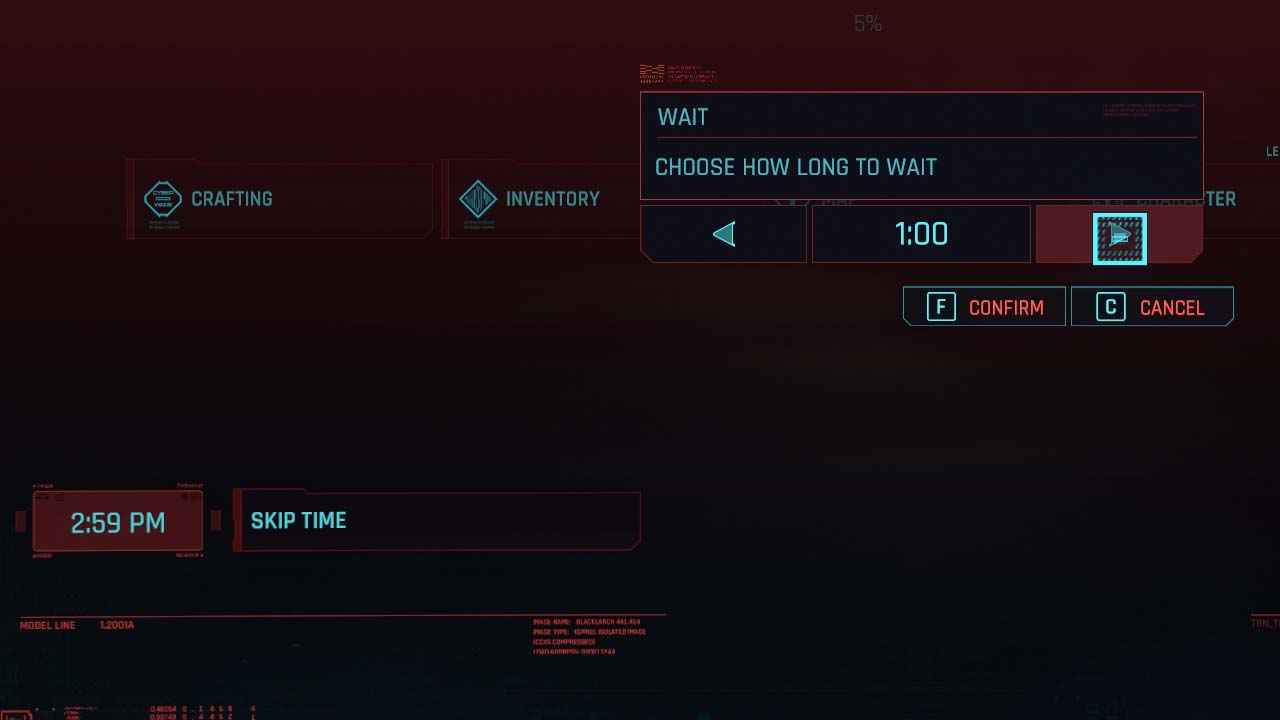 From that new window, you can set the time by pressing the left or arrow button. Just hit the confirm button to save changes and go back to the game.
Please note that this feature may not be available all the time. One of the best events where this time skipping feature is not available is during the cutscenes or stories related to the main quest. Also, your current situation may not allow you to skip the time of the day such as during boss fights.
That's all you need to learn how to skip time in Cyberpunk 2077. Are you getting a frame-rate drop in the game? If yes, then feel free to check our guide on how to get the maximum FPS in Cyberpunk 2077.
Conclusion
And that's all for this Cyberpunk 2077 guide. Do you have any suggestions or tips to improve this guide for Cyberpunk 2077? If yes, then make sure to leave a comment down below. This guide has been made possible by Brian Haynes. You can check him out by simply clicking his name.