Fortnite – Where to Find All 40 NPC (Locations)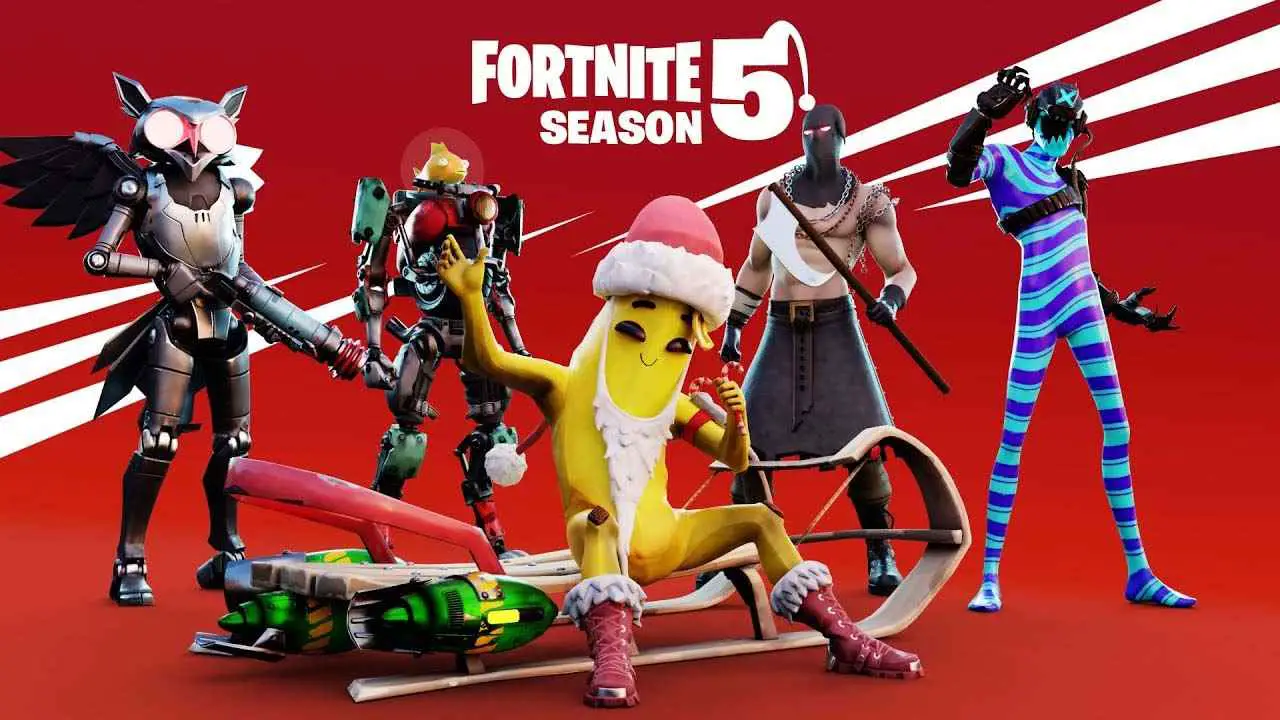 Fortnite Chapter 2 Season 5 is here and one of the new features that have been introduced are the new characters. Unlike the previous season, these characters will help you in different ways.
Some characters will give you gold bars, bounty missions, weapons, and many more. Currently, this season brings a total of 40 characters and if you're wondering where to find these NPCs, this guide will help you locate them.
All Characters Locations in Fortnite Chapter 2 Season 5
Below is the list of the exact locations of all NPC available in Fortnite right now. Please do note that while some NPC will help you in the game, some of them are also hostile and will shoot you once you're on their firing range.
Lexa – Hunter's Haven
Reese – Dirty Docks
Menace – Colossal Coliseum
Mancake – Butter Barn
Mave – Shipwreck Cove
Kondor – Misty Meadows
The Mandalorian – Razor Crest
Reaper – Southwest of Sweaty Sands
Brutus – Dirty Docks
Deadfire – The Sheriff's Office
Triggerfish – Crashed Cargo, West of Sweaty Sands
Bullseye – Steamy Stacks
Bandolier – Flushed Building
Longshot – Misty Meadows
Splode – Lighthouse
Blaze – Pristine Point
Remedy – Hilltop House, Craggy Cliffs
Big Chuggus – Slurpy Swamp
Kyle – Weeping Woods
Cole – Retail Row, Shipwreck Cove
Ragnarok – Holly Hedges (Viking Vessel)
Bushranger – Salty Towers
Dummy – Pleasant Park
Sparkplug – Lazy Lake
Burnout – Steamy Stacks
Turk – Lazy Lake
Outcast – Sweaty Sands
Rapscallion – Lazy Lake
Sleuth – Sweaty Sands
Grimbles – Fort Crumpet
Sunflower – The Orchard
Farmer Steel – Steem Farm, East of Colossal Coliseum
Doggo – Pleasant Park
Kit – Catty Corner
Beef Boss – The Durr Burger Food Truck
Tomato Head – The Pizza Pit
Bunker Jonesy – Camp Cod
Bigfoot – Weeping Woods
Ruckus – Hydro 16
Fishstick – Craggy Cliffs
For players who are still unfamiliar with the new map, you can also refer to the full map character location below.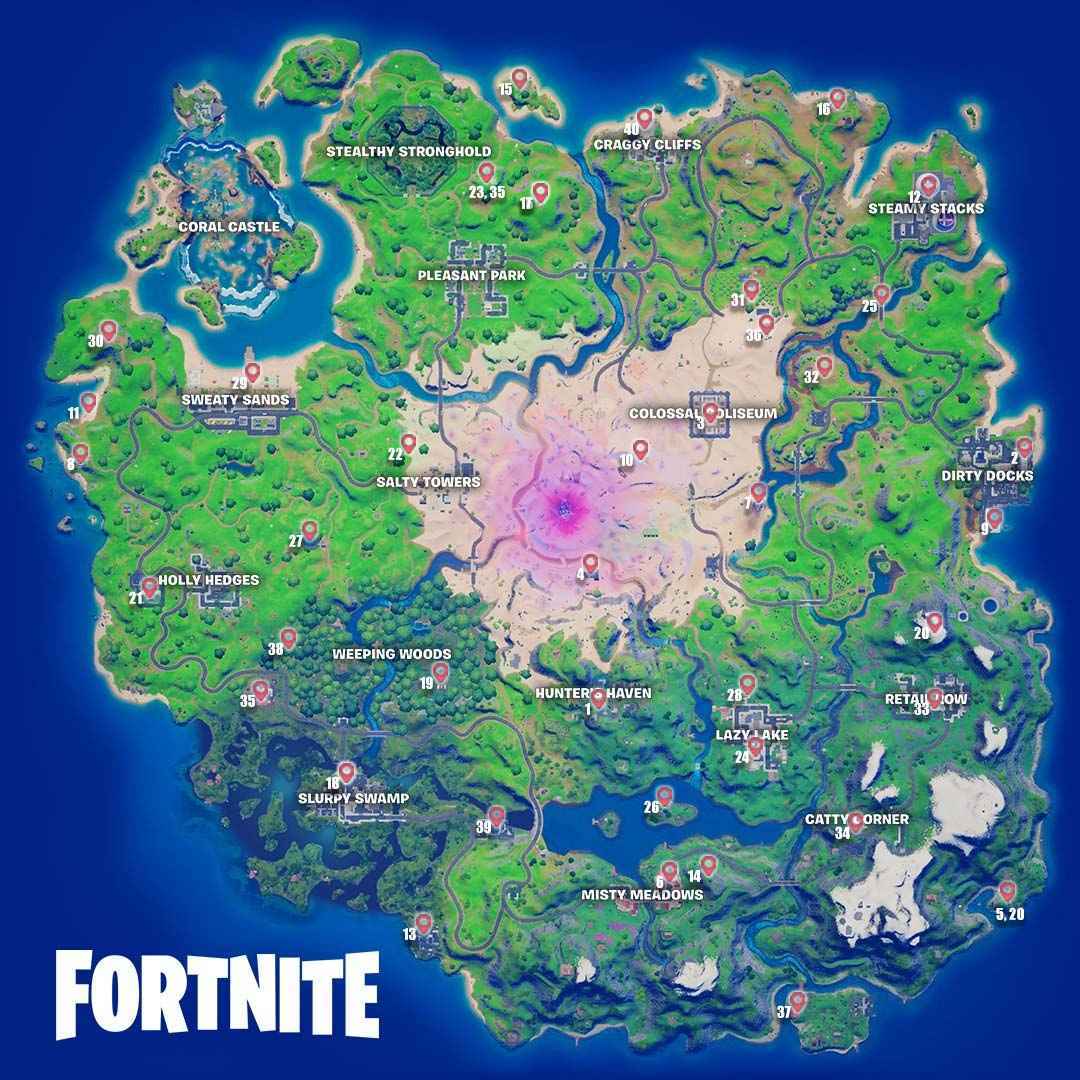 And that's everything about the location of the new characters in Fortnite. While you're still here, make sure to check out how to get gold bars in Fortnite.
Conclusion
And that's all for this Fortnite guide. Do you have any suggestions or tips to improve this guide for Fortnite? If yes, then make sure to leave a comment down below. This guide has been made possible by Brian Haynes. You can check him out by simply clicking his name.