A guide to the graffiti locations so you can get the Neighborhood Specialist title without spending a month wandering in circles.
This is a listing of graffiti locations in Tornbarrow, born out of my anger over how ridiculous and tedious this task was to reach 100 for the title. I didn't start writing these down until after I was stuck at 18, and some of them appeared only once or twice, so it is possible that the list is incomplete. If you find and verify (not just remember) another location, please let me know (a screenshot would be a bonus) and I'll add it to the list.
I've tried to list these in an order that makes sense, moving from the south to the north. Just check each location in turn, and recheck within the same area when you find one, as they spawn randomly and can simply move to another location in the same area.
Harbor Graffiti Locations
South wall of SAI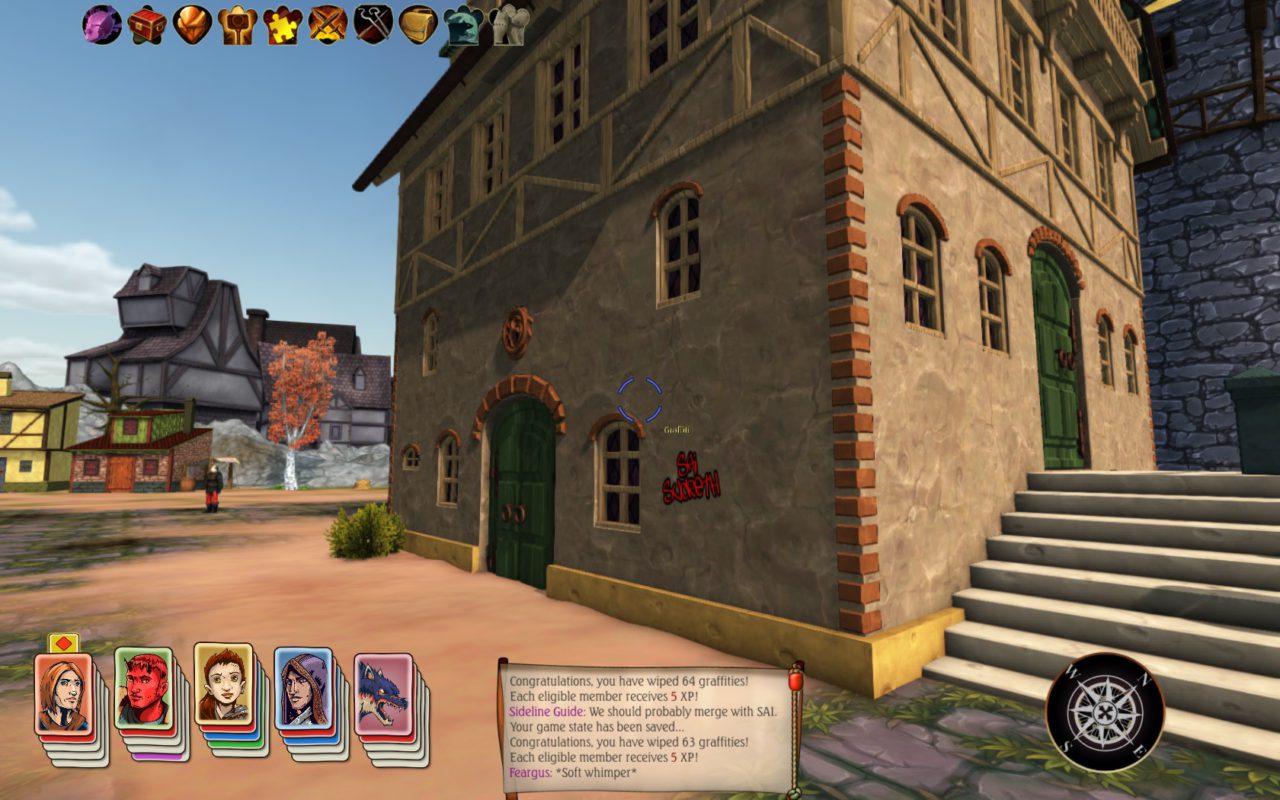 West wall of the storage building.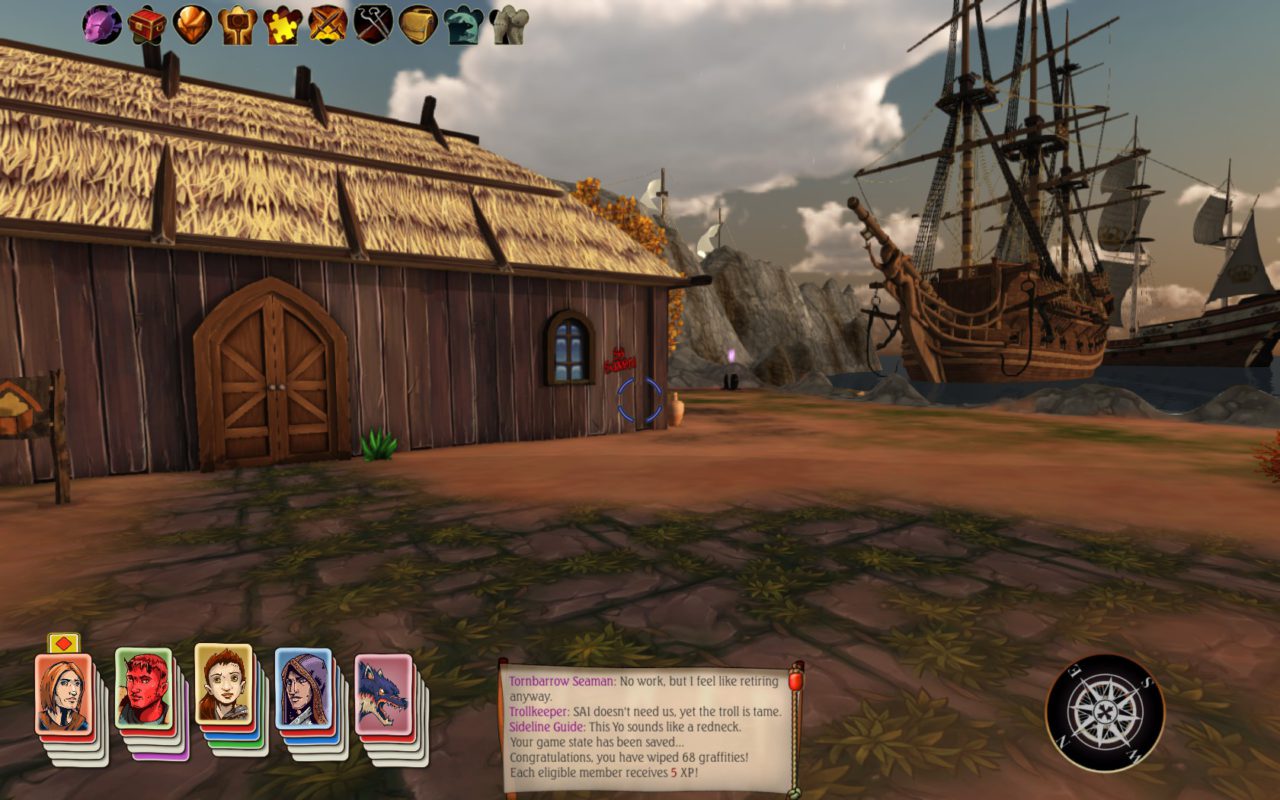 City wall leading to Hub gate.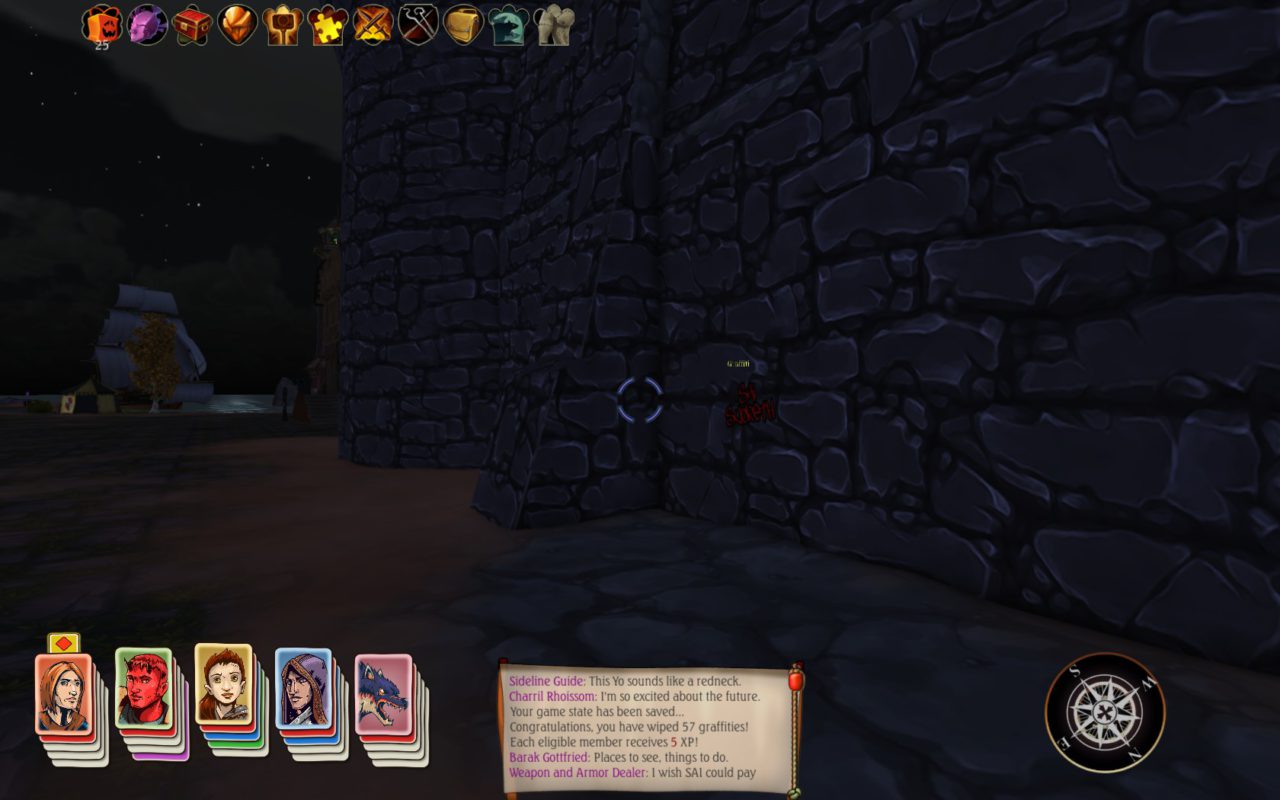 Hub Graffiti Locations
North (far side) wall of building to the west of sidelines area.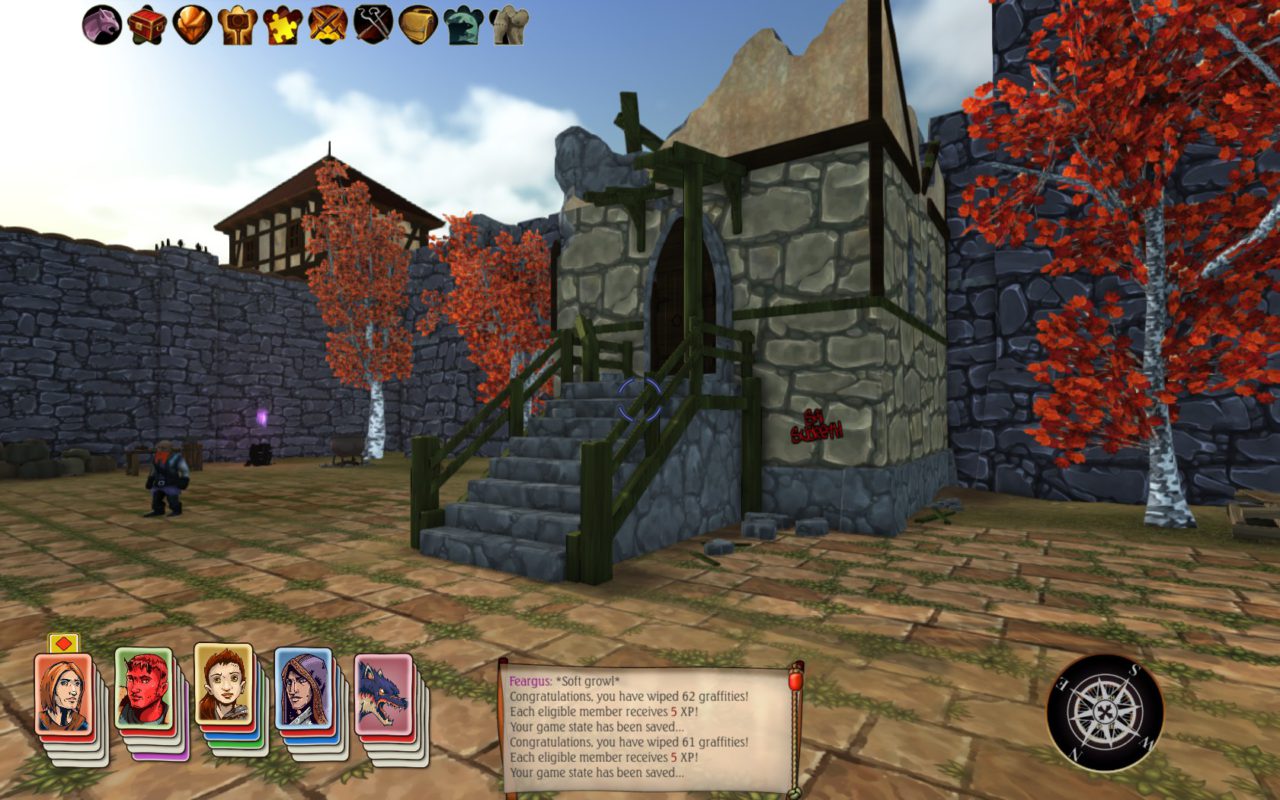 City wall behind the first house to the north of the Athletic Club.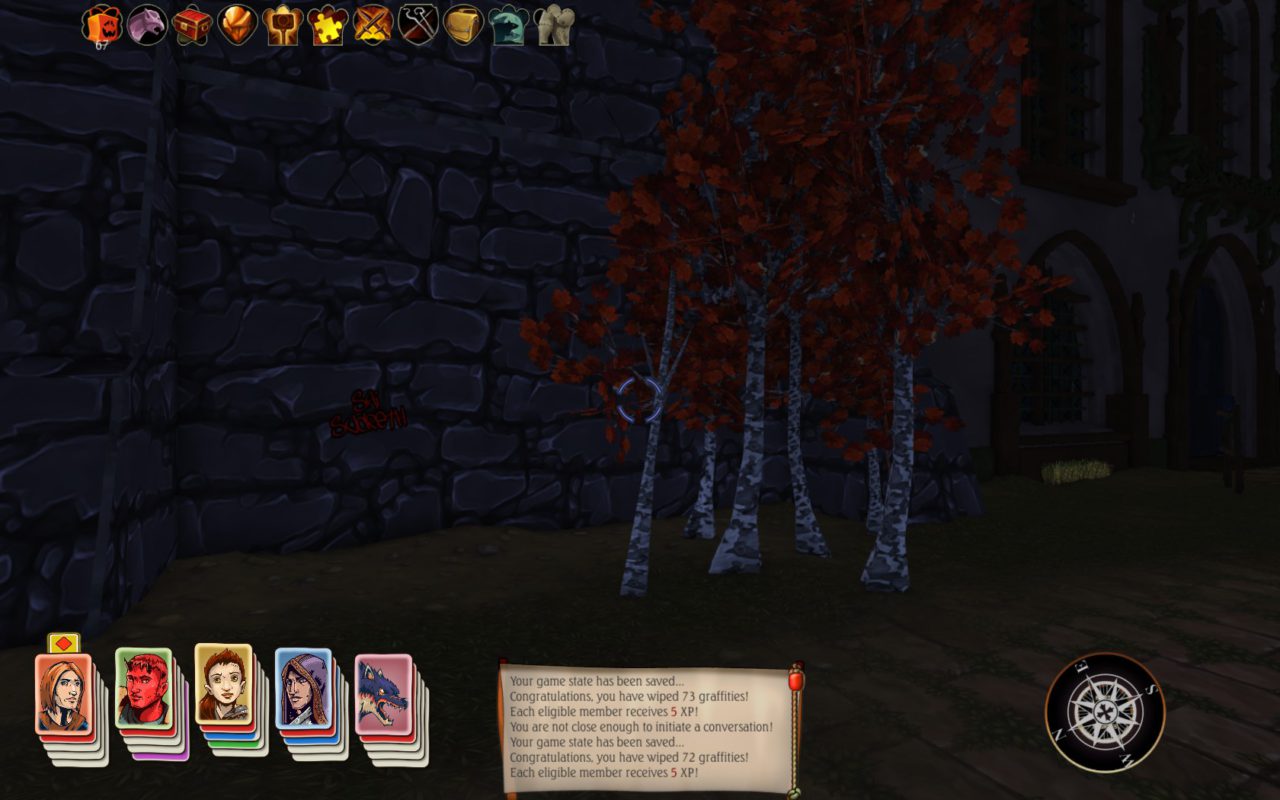 North wall of Mom's.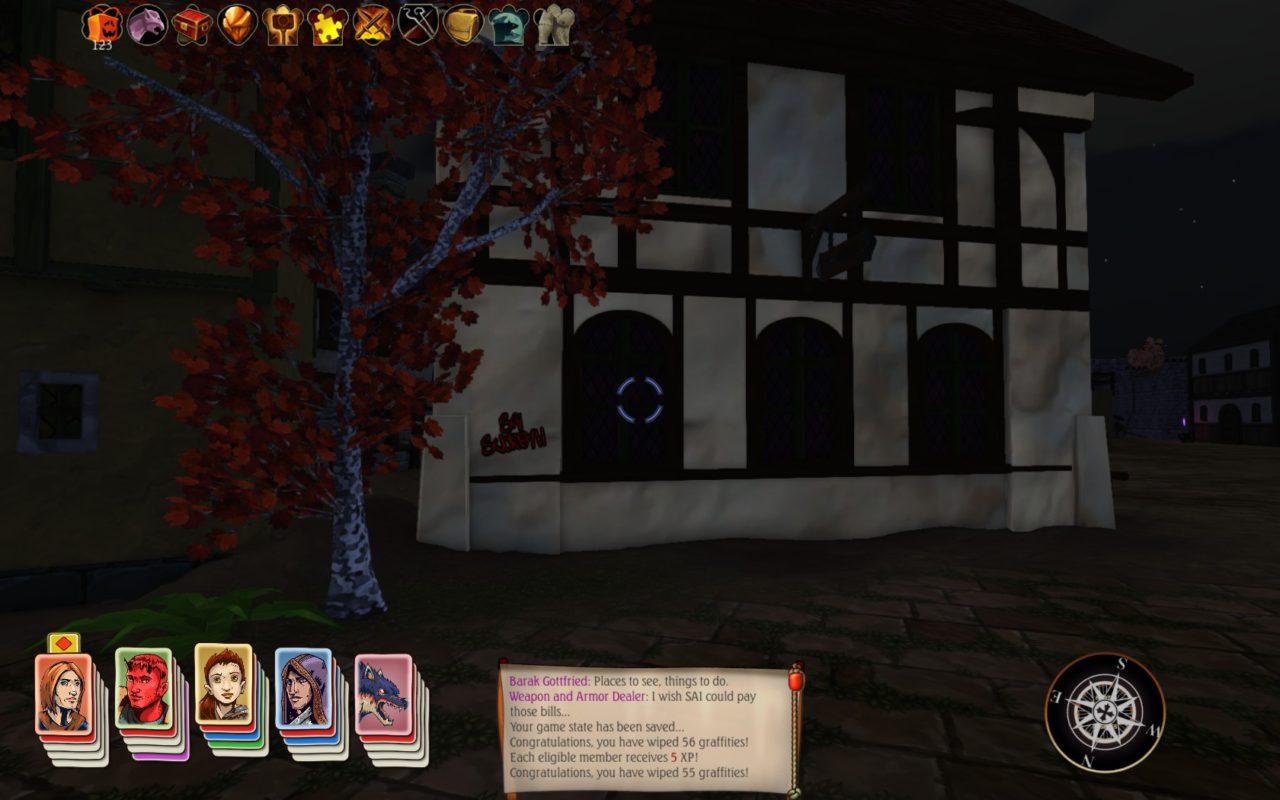 East wall of the building just southwest of the northern gate (next to the round pen).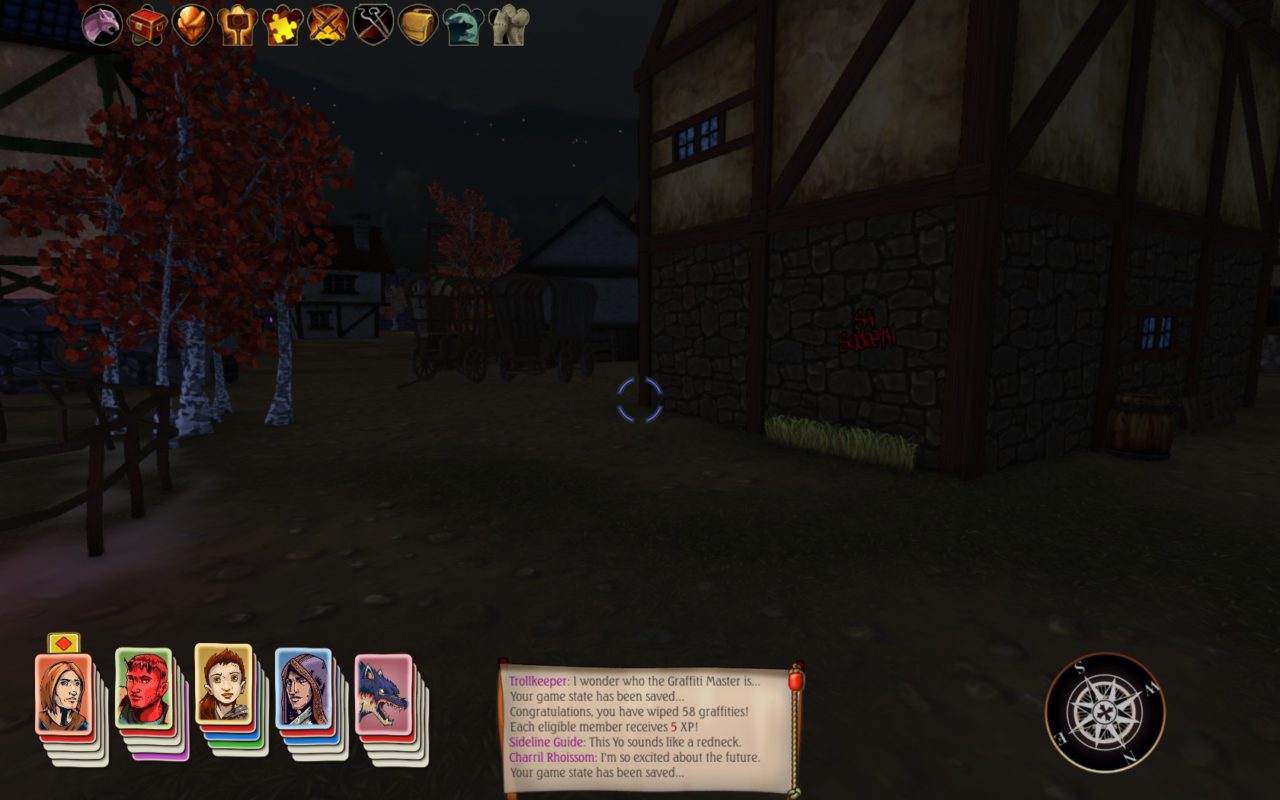 Proper Graffiti Location
Southeast wall of building to the west of the market.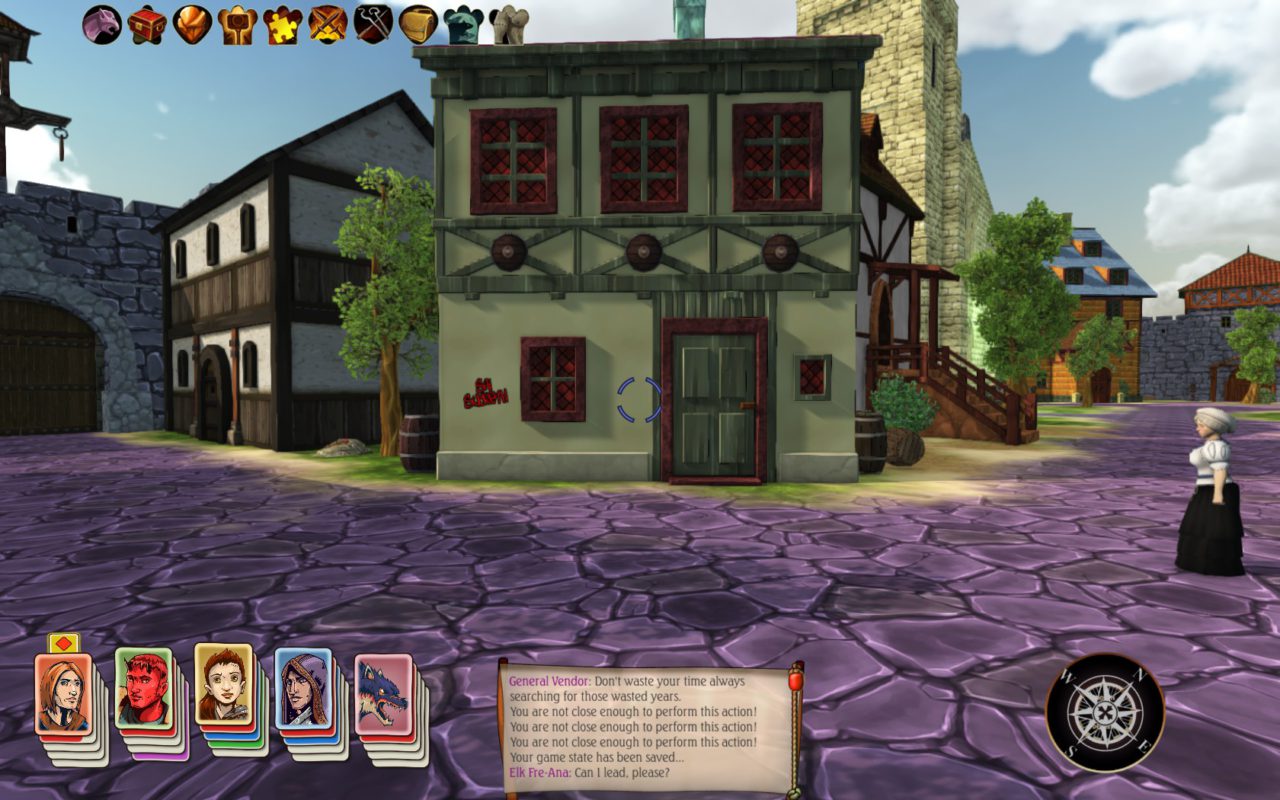 North wall of the house directly to the North of Decent House.
North wall/corner of Sage building.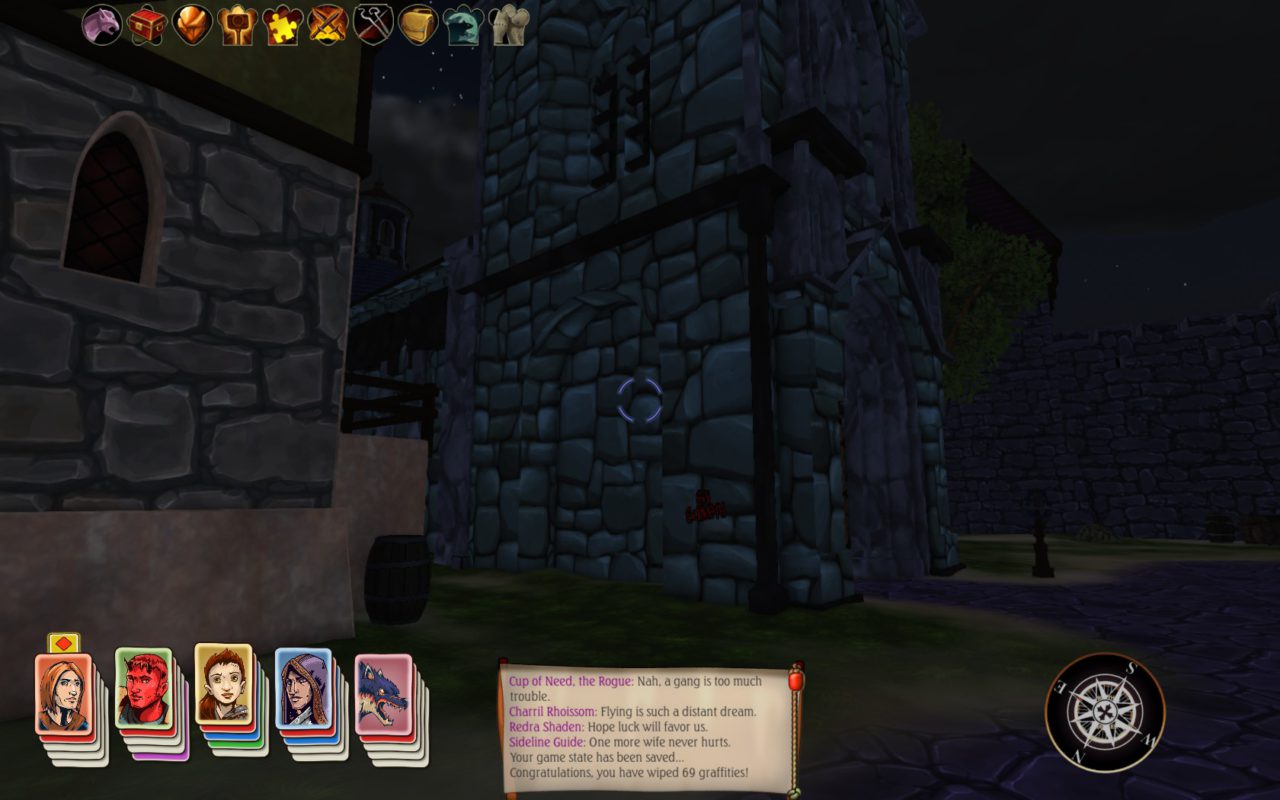 South wall/corner of Golden Years Manor.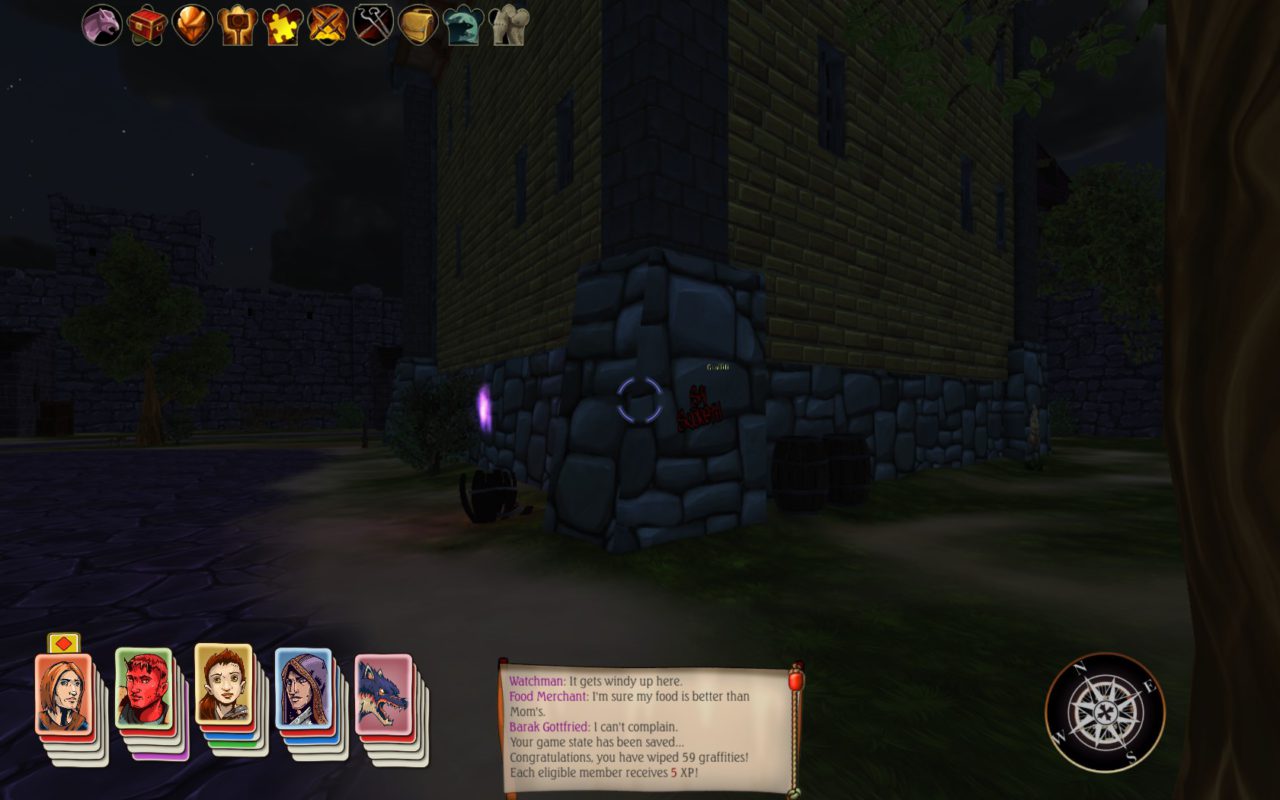 Between the houses just west of the north gate.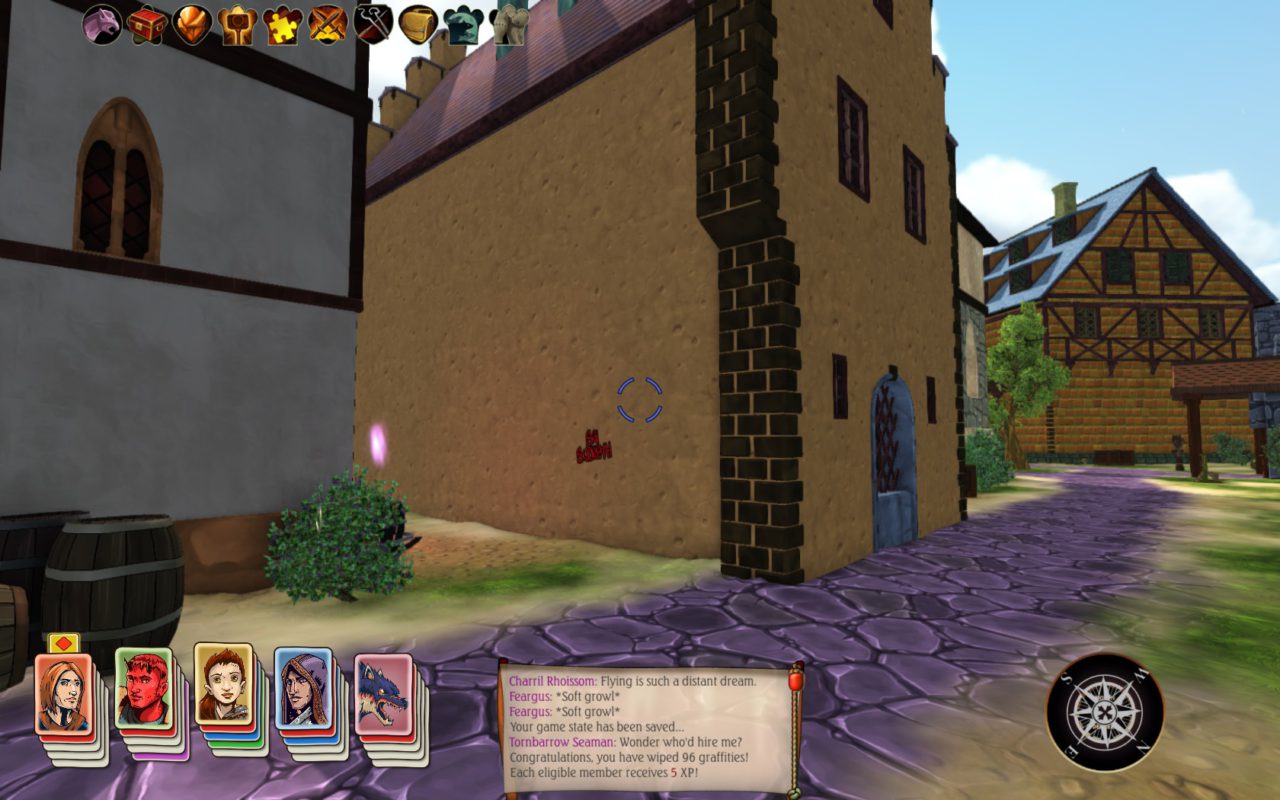 East wall of the City Guard entrance.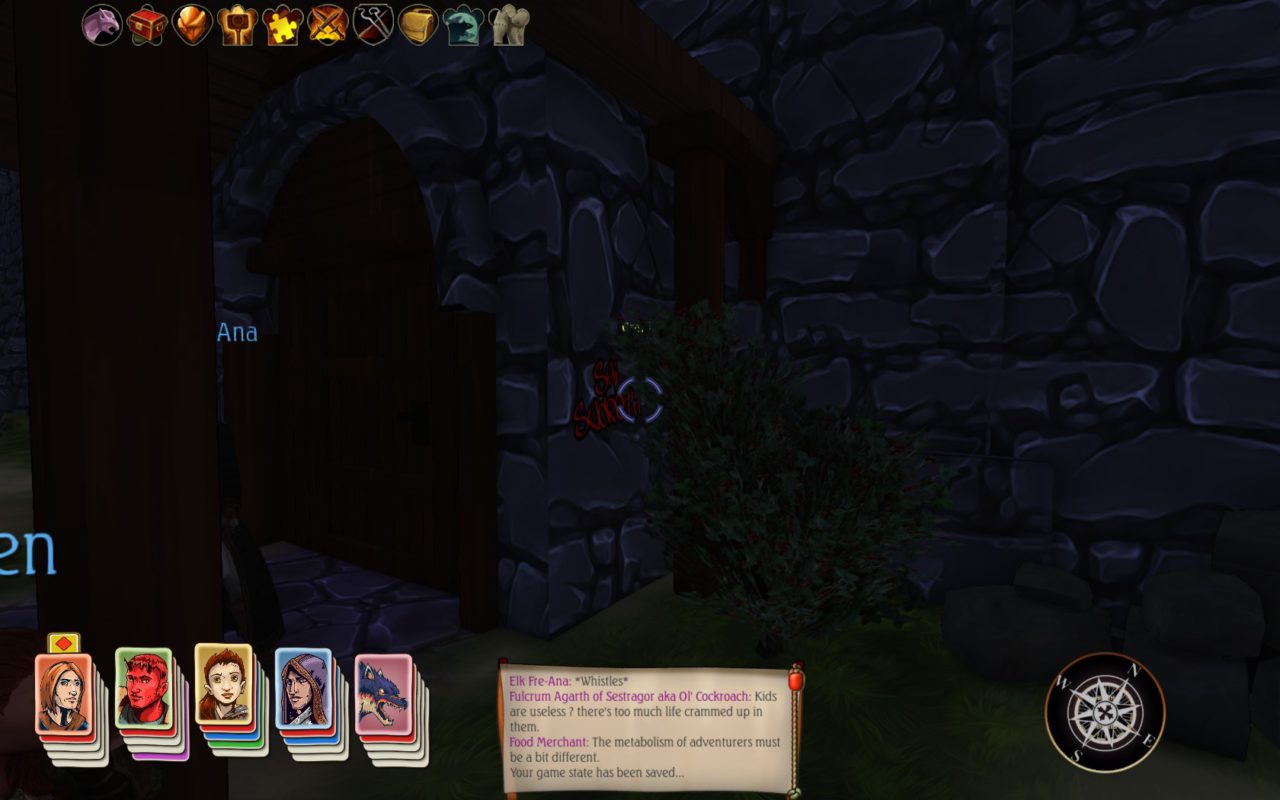 Meadows Graffiti Locations
East of the gate on the city wall.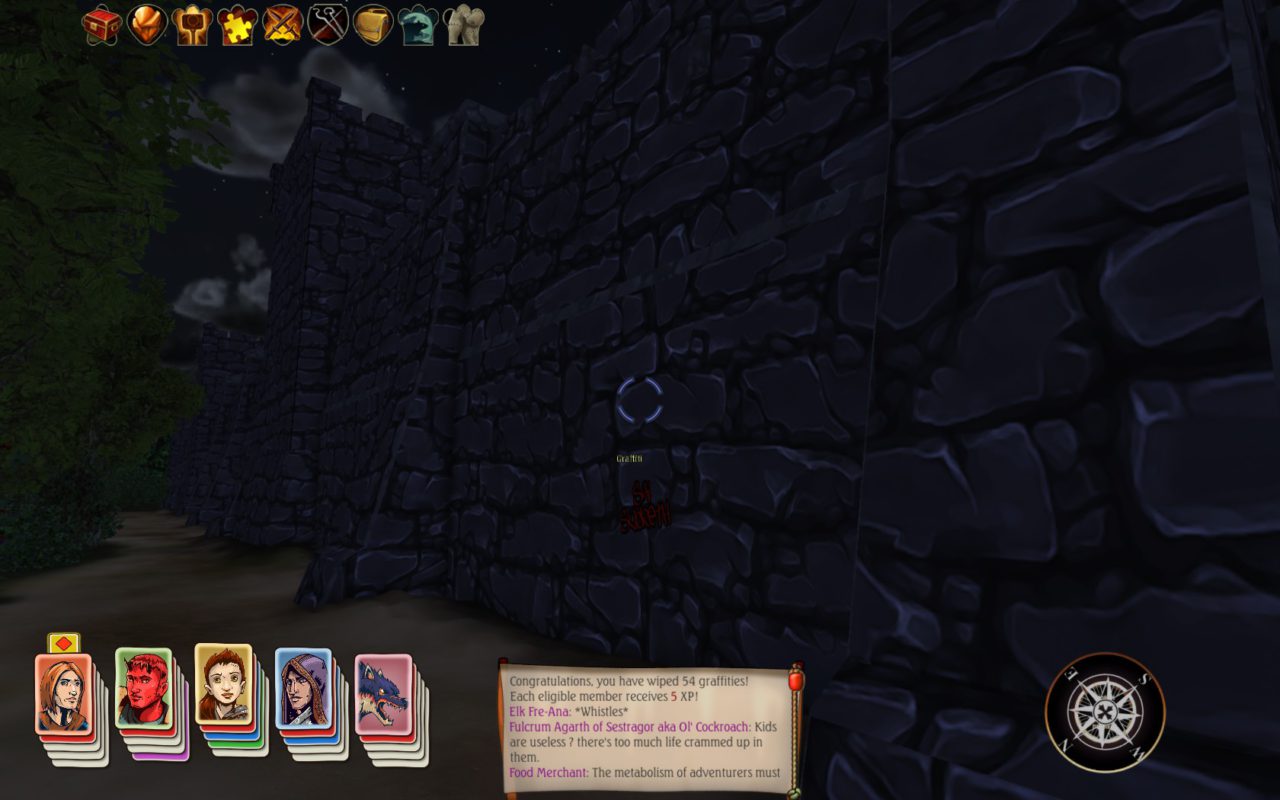 West of the gate on the city wall.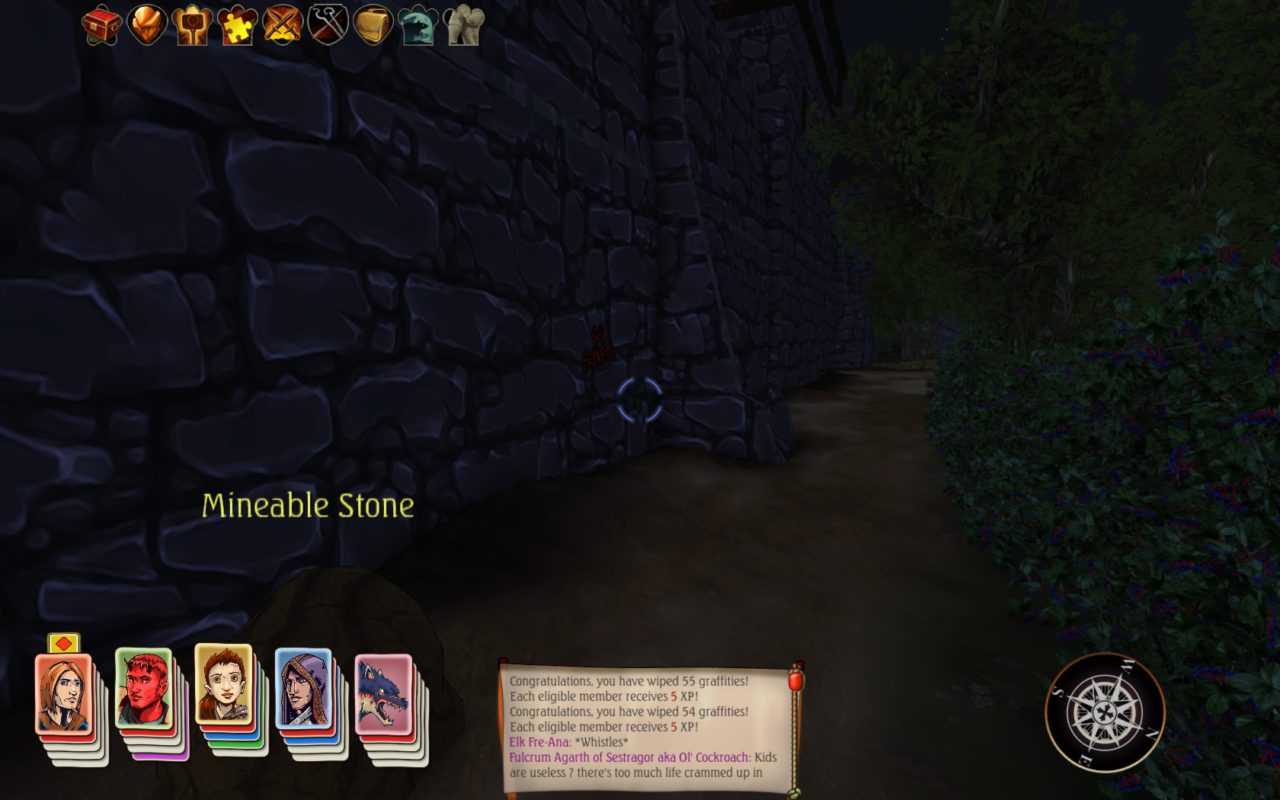 That's everything we are sharing today for this Tortured Hearts - Or How I Saved The Universe. Again. guide. This guide was originally created and written by Zoot. In case we fail to update this guide, you can find the latest update by following this link.
If you believe that any of the content on this site violates your rights, including your intellectual property rights, please contact us immediately using our contact form.