Title: Top War: Battle Game
Release Date:
Developer:
Publisher:
Top War: Battle Game is one of the real-time strategy game that emerged in 2019. Since the release, the game slowly climbed to the most played mobile game in both iOS and Android devices.
In Top War: Battle Game, players will be getting a lot of resources. One of these resources is the gems that players can use to instantly finish the upgrades in the game. But just like any other mobile games, these gems are not totally free and players have to buy it for real money.
However, did you know that there are some ways to actually get free gems in Top War: Battle Game? Are you surprised? If you're wondering how to get it for free, the make sure to continue reading our guide below.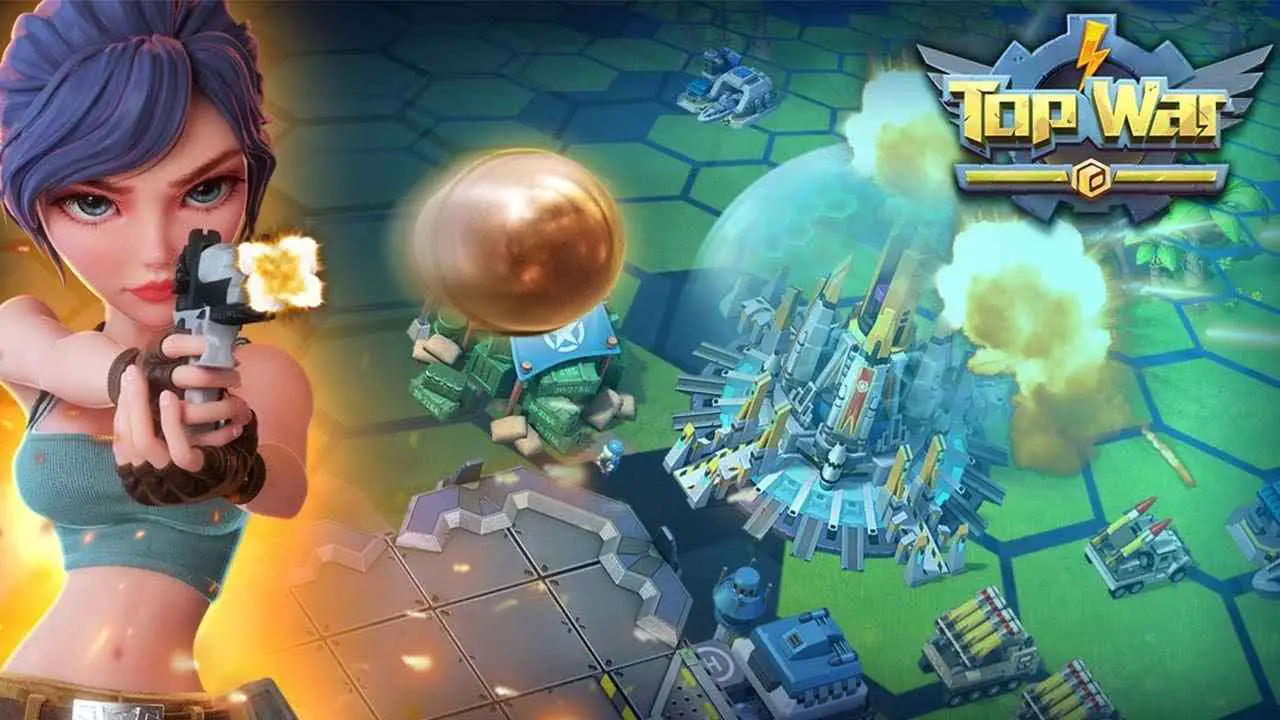 How to Get Free Gems in Top War: Battle Game
There are few ways to get free gems in the game. One of them is by simply watching advertisement video offers in the game. This may be boring and time-consuming, but you will be getting free gems after watching the advertisement. Every completed video advertisement will give you 15 free gems.
Watching Top War: Battle Game video advertisement is free and you can do it as many times as you want. Each advertisement is usually around 10-30 seconds, and all you have to do is wait until the video ended. Hitting the X button will exit the ads and give you the free gems.
Another method to get free gems in Top War: Battle Game is by simply logging into the game everyday. Every 24 hours, you will be able to receive rewards that may contain gems. The odds of getting gems from daily rewards is a bit small, but since it's free, it's not a bad deal. You can also get a free boost, generals, and heroes from these daily rewards.
In addition to the free methods above, you can also get free Top War: Battle Game gems from gift codes. The game developer has been constantly giving away free codes that anyone can redeem. Please note that these gift codes can only be used one time per account. You can get Top War: Battle Game codes by following the game on social media.
Top War: Battle Game is also giving away free gems from their events. Make sure to visit the Events tab in the game to see if there's an on-going event that you can participate in. If you're lucky, you can get up to 100 gems per event.
And that's all for this Top War: Battle Game guide. Did we miss anything? If yes, make sure to leave a comment below and tell us everything that you know.
That's everything we are sharing today for this Top War: Battle Game guide. This guide was originally created and written by RB Staff. In case we fail to update this guide, you can find the latest update by following this link.
If you believe that any of the content on this site violates your rights, including your intellectual property rights, please contact us immediately using our contact form.