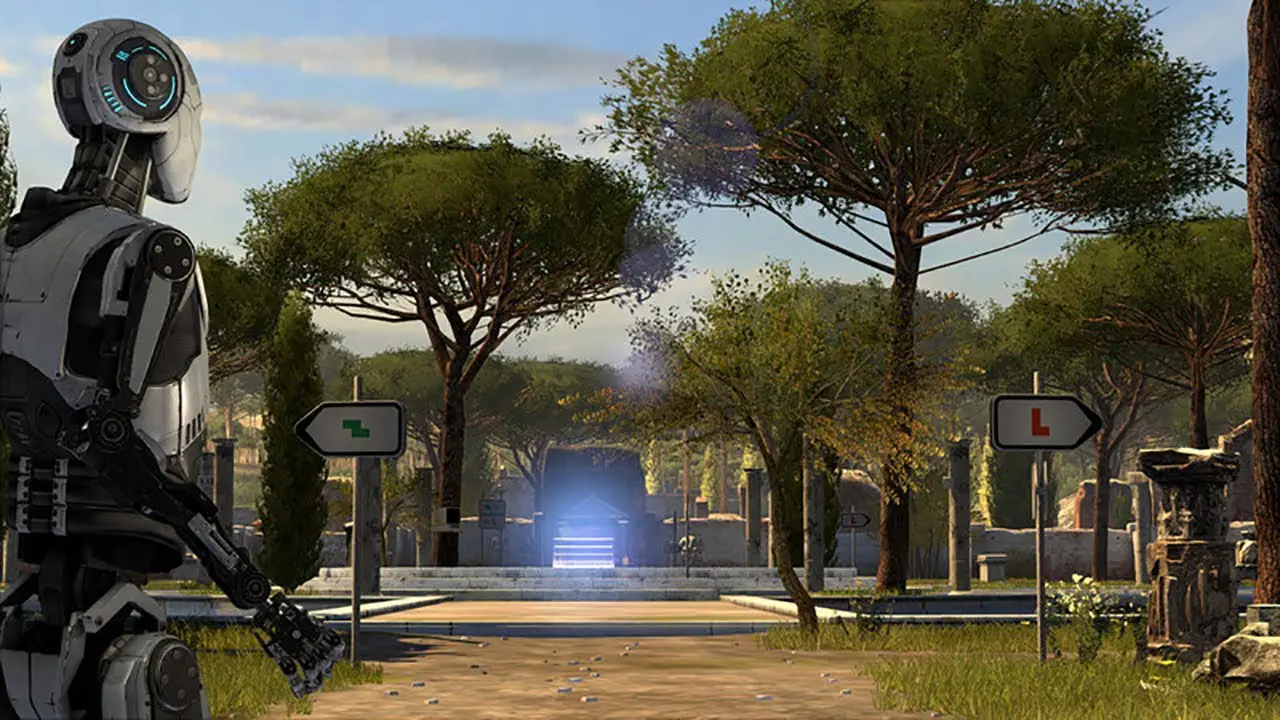 This guide will be covering the steps on how you can obtain the Extreme Persistence Detected achievement in The Talos Principle VR. What you have to do is really dumb, thanks to bugs so I decided it was worth it to make this short guide. With this method, you don't have to rely on copying the save game data file from the original version.
How to be Persistent
Start a new game.
Play through until you exit A1 and enter A2.
Complete the yellow sigil puzzle (Suicide Mission) to create a checkpoint if you need it.

Enter the green sigil puzzle (Hall of Windows) and wait the initial 10 seconds.

Reset manually with a button on the back of your hand.
Wait 10 more seconds.
Repeat steps #5 and #6 89 times for a total of 90 resets. Accounting for human error (I tend to count fast internally), this should get you around 15 minutes of game time.
Finish the puzzle.
Congratulations! You have just shown enough persistence to get the achievement!
Side note: I was initially deflated after trying this because the achievement pop-up didn't pop up in-game like the others. That's possibly another bug. Just check the achievement list in the menu or in Steam afterward.
The Madness
The achievement works on any puzzle, not just red.
The time required is based on 2x a hardcoded per time for the puzzle you're in or ten minutes, whichever is longer.
The timer for the achievement to pop is roughly 2 minutes after Elohim tells you to go try something else.
You cannot just idle, you have to do various game actions. Each action resets an idle-check timer that has a duration of ~10 seconds.
Using this as a basis, I chose "Hall of Windows" in A2 to attempt the achievement.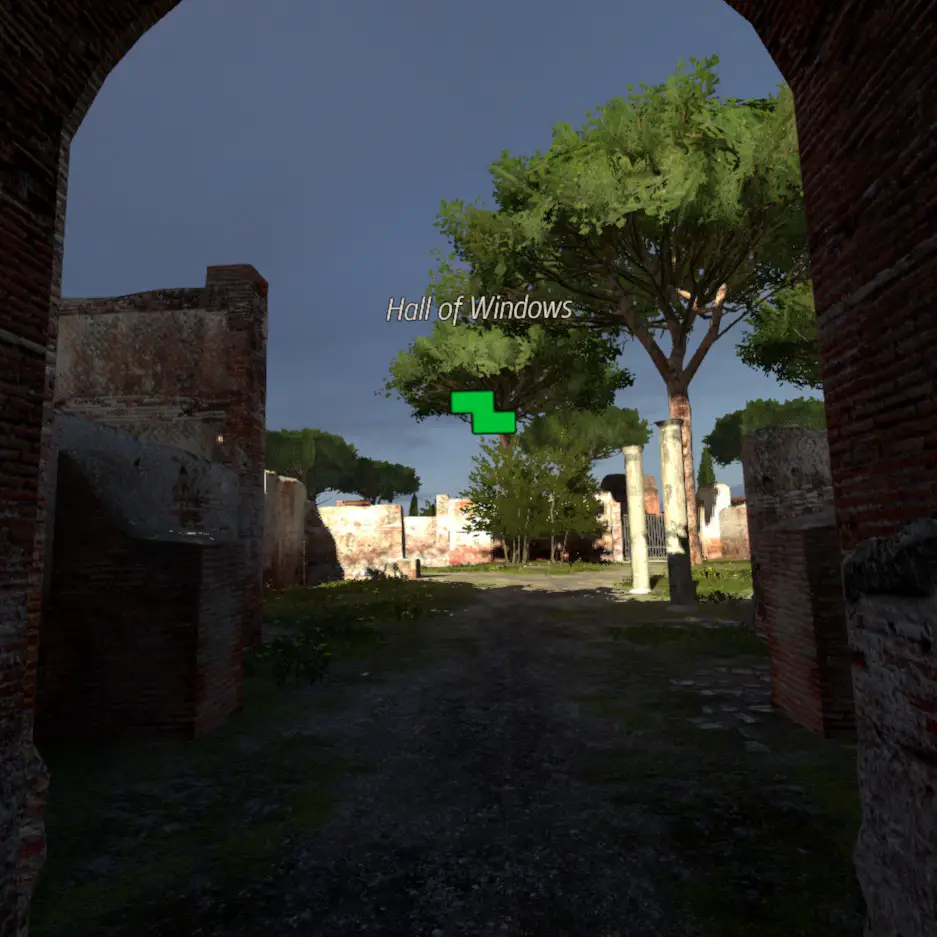 I chose this puzzle for a couple of reasons.
It's an early green sigil puzzle (in A2 bc superstition); this guarantees the timer will be short. 10-12 minutes. This also reduces how many games you need to play to get here.
It contains two jammers. This limits what actions I needed to test.
It only takes four basic steps to solve. Also makes testing easier.
It does not contain any guards, also keeping it consistent. And quiet.
During the setup, I learned that the checkpoints that you manually load aren't created/saved unless you solve a puzzle or get a star. Only the save used for 'Continue' seems to tick over for just moving to different parts of the game.
So I headed over and completed "Suicide Mission" so I had a checkpoint in A2 to load from. This gave me a checkpoint with a game-time of 1:58.
I'll save you the details of all of my failures but my attempts ended up looking like this:
Also, note the 1:12:10 file has all the red sigils and climbed the tower. No way I did it that fast.
I stumbled a bit at the start but my discoveries for the VR version of this achievement came in about this order:
Moving in the puzzle does not affect the timer (I was using classic locomotion to better match the original game.)
You get a max of ~10 seconds of game time when you start in a puzzle (like my checkpoint), ~10 seconds when exiting a puzzle to the level hub, and ~10 seconds when you enter a puzzle.
None of the jammer-related actions (pick up, drop, jam, force drop by walking into a purple wall) affect the game time in any way.
Manual resets do restart the game time timer. This adds a max of ~10 seconds.
Being exploded by a guard also restarts the game time timer. Also adds ~10 seconds.
With the chunks of time I could gain and the actions available, I would theoretically need to wait 10 seconds and reset in a puzzle 12min x 60sec /10 sec = 72 times. I bumped that up to 90 resets for 15 minutes to account for human error.
I also wanted to use manual resets to get that extra couple seconds holding the reset button uses. You could theoretically get the achievement by dying to guards and turrets a whole bunch but I wanted to avoid their annoying sounds while counting. Leave a comment if you're successful going this route.
And after one failed but encouraging attempt while listening to music, I sat down and counted with great focus. And finally succeeded! The final game time for that checkpoint is over 19 minutes, up from the 2 minutes of the previous checkpoint.
That's everything we are sharing today for this The Talos Principle VR guide. This guide was originally created and written by Chrury. In case we fail to update this guide, you can find the latest update by following this link.
If you believe that any of the content on this site violates your rights, including your intellectual property rights, please contact us immediately using our contact form.