Title: Eternights
Release Date: September 12, 2023
Developer: Studio Sai
Publisher: Studio Sai
Are you looking for a certain item in Eternights? In this guide, we will be showcasing the complete list of scavenge items that you can find across the map of the game.
Warehouse
Shoes
Two bear plushies
Safety gloves
Underwear
Towels
Contact lenses
Kettlebell
Pillow
Thick Blanket
Keyboard
Batteries
GameBoy
Ball
Whip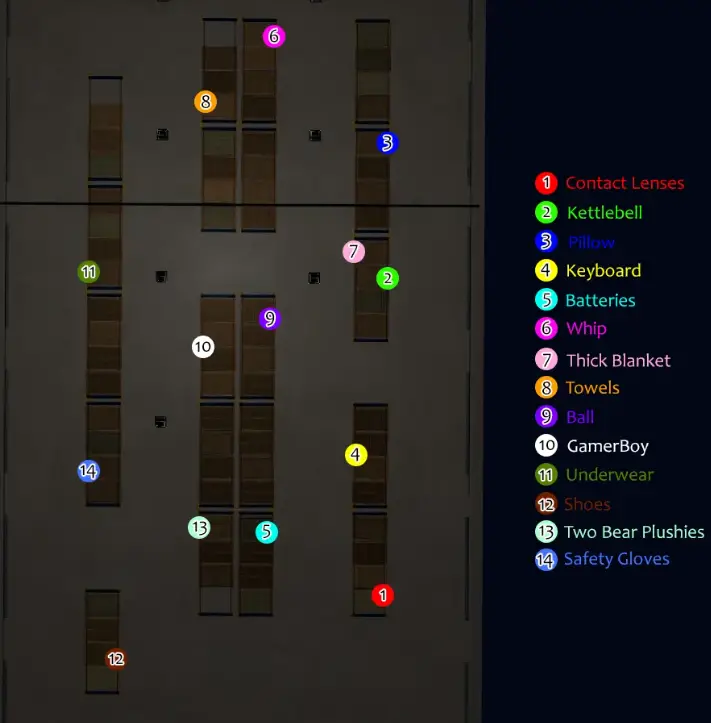 Convenience Store
Cleansing foam
Baby wipes
Snacks
Pain relief patches
Toothbrush
Flamethrower
Chocolate
Pads
Coffee beans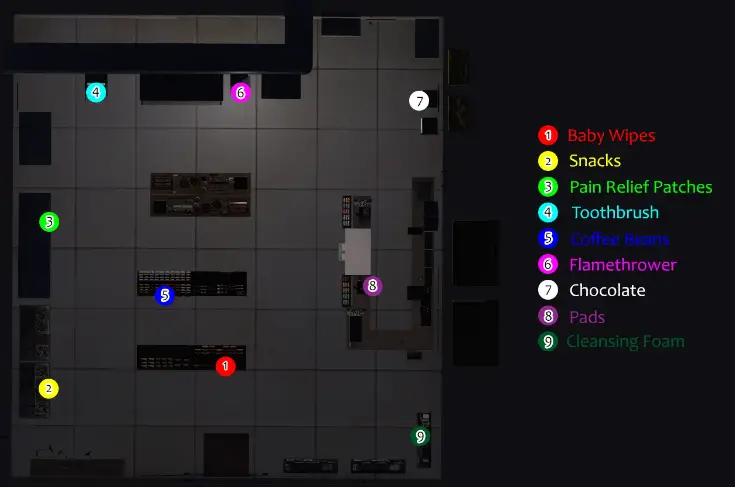 Library
Bear Clock
Dirty Magazines
Picture frame
Sleeping mask
Board game
Tea bags
Cactus
Nail clipper
Brush
Book: "Human Electrical Currents"
Book: "History of Calligraphy"
Mug
That's everything we are sharing today for this Eternights guide. This guide was originally created and written by FixTheBug. In case we fail to update this guide, you can find the latest update by following this link.
If you believe that any of the content on this site violates your rights, including your intellectual property rights, please contact us immediately using our contact form.