Title: Desynced
Release Date: August 15, 2023
Developer: Stage Games Inc.
Publisher: Forklift Interactive
This guide will be showing you the best and fastest mining team that you can build in Desynced.
Best Mining Team Setup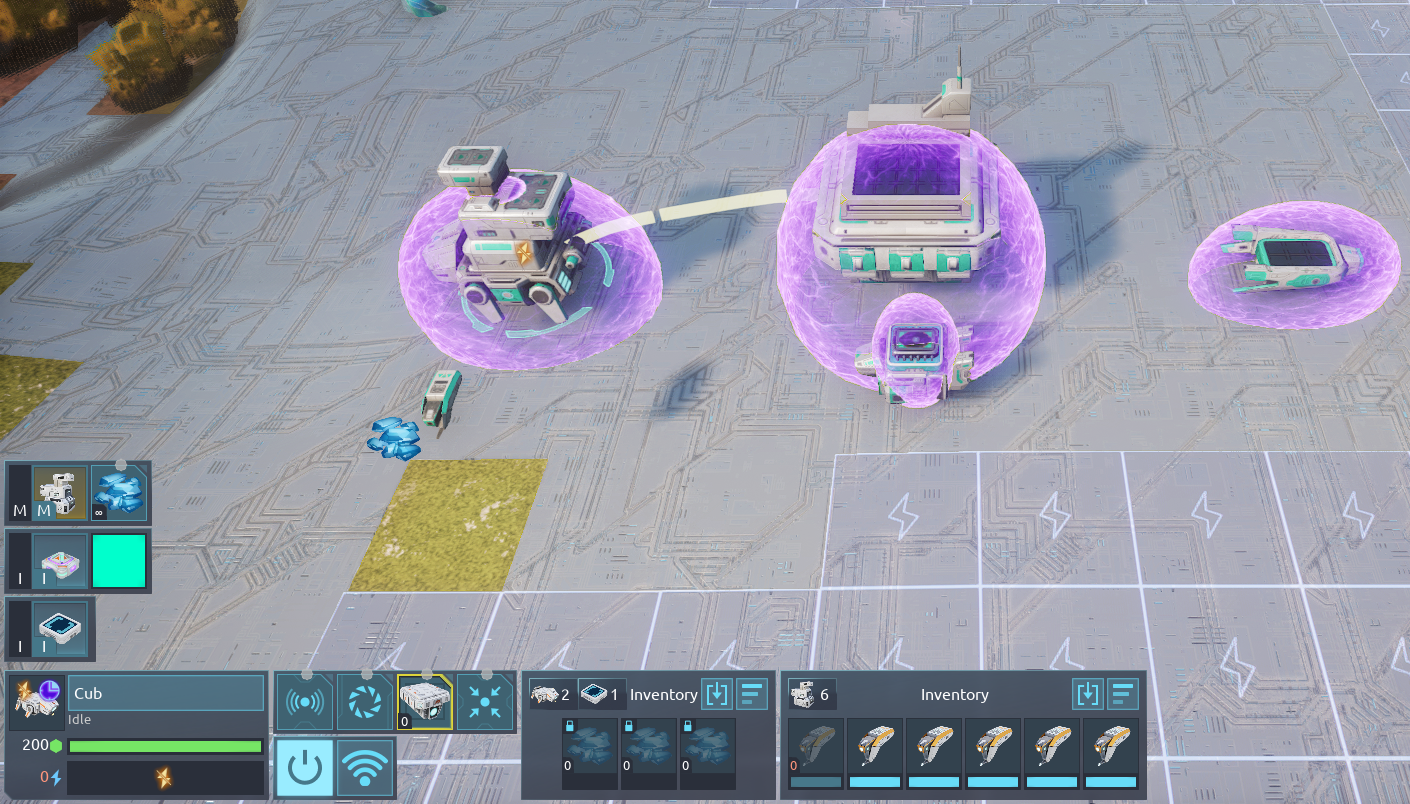 A straightforward Cub that includes a drone launcher.
Using the internal drone storage component, you may fit up to eight miner drones, depending on your study.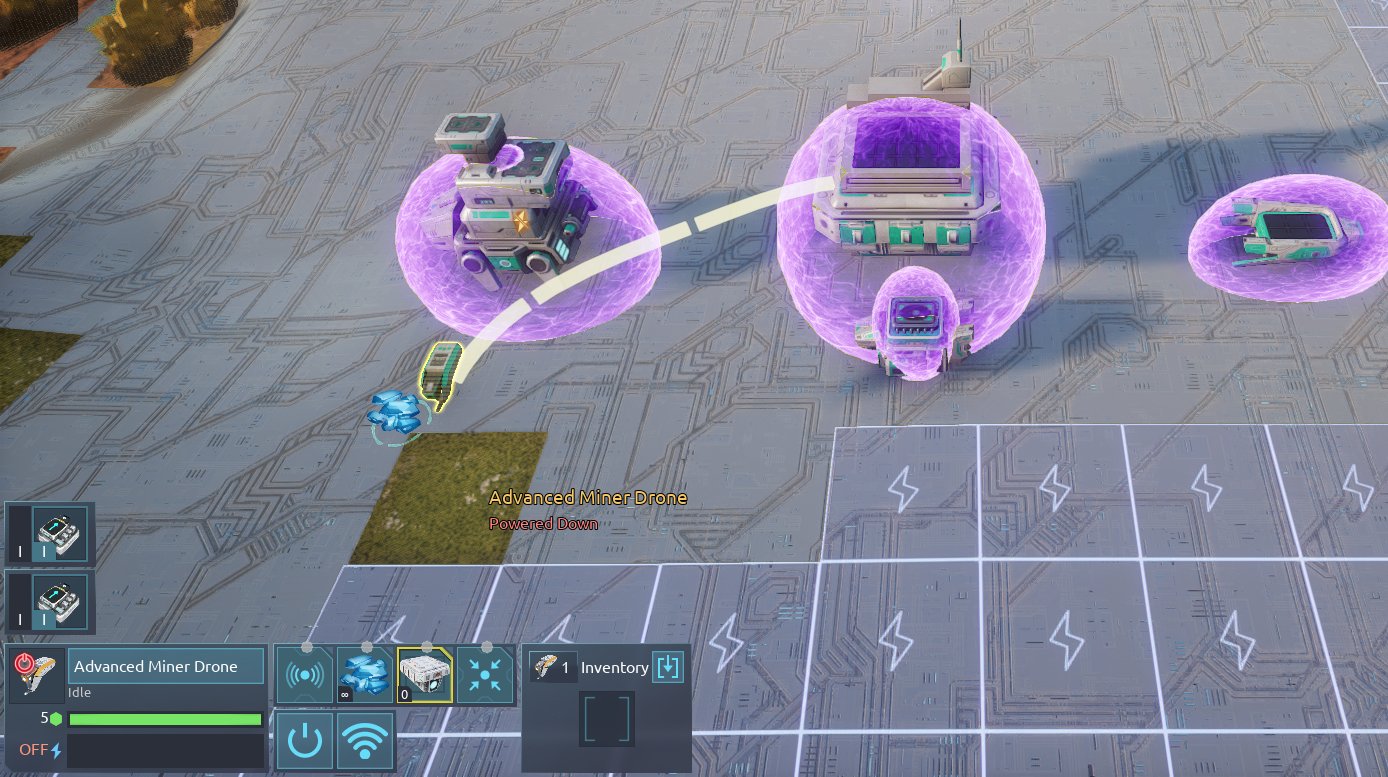 By adding a standard mining drone package and several blue cubes to the Re-Simulator, you can make the advanced miner drones (after doing so, the drone's blueprint becomes available in the Robotics Assembler's construction menu).
The drone has two efficient internal modules that you may attach by choosing it, positioning it outside of the drone launcher, and turning off the drone.
Depending on the results of your investigation, the transportable storage unit could be any type of container.
It has a powercell module installed to give the team an energy grid (but there are numerous alternative ways to achieve the same result).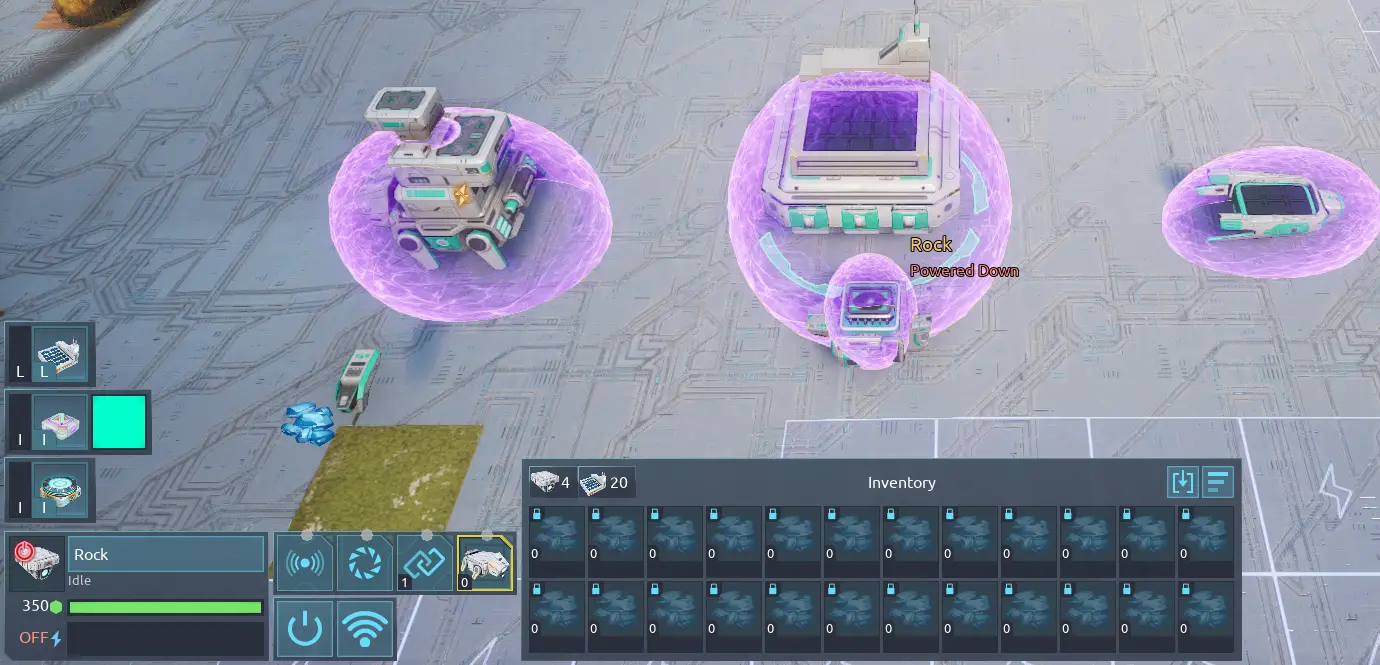 This small team mines so quickly that my base's output cannot keep up with the demand for the resources. Since the drones will keep mining even when storage is completely full, i have installed a small roomba to clear up the overflow.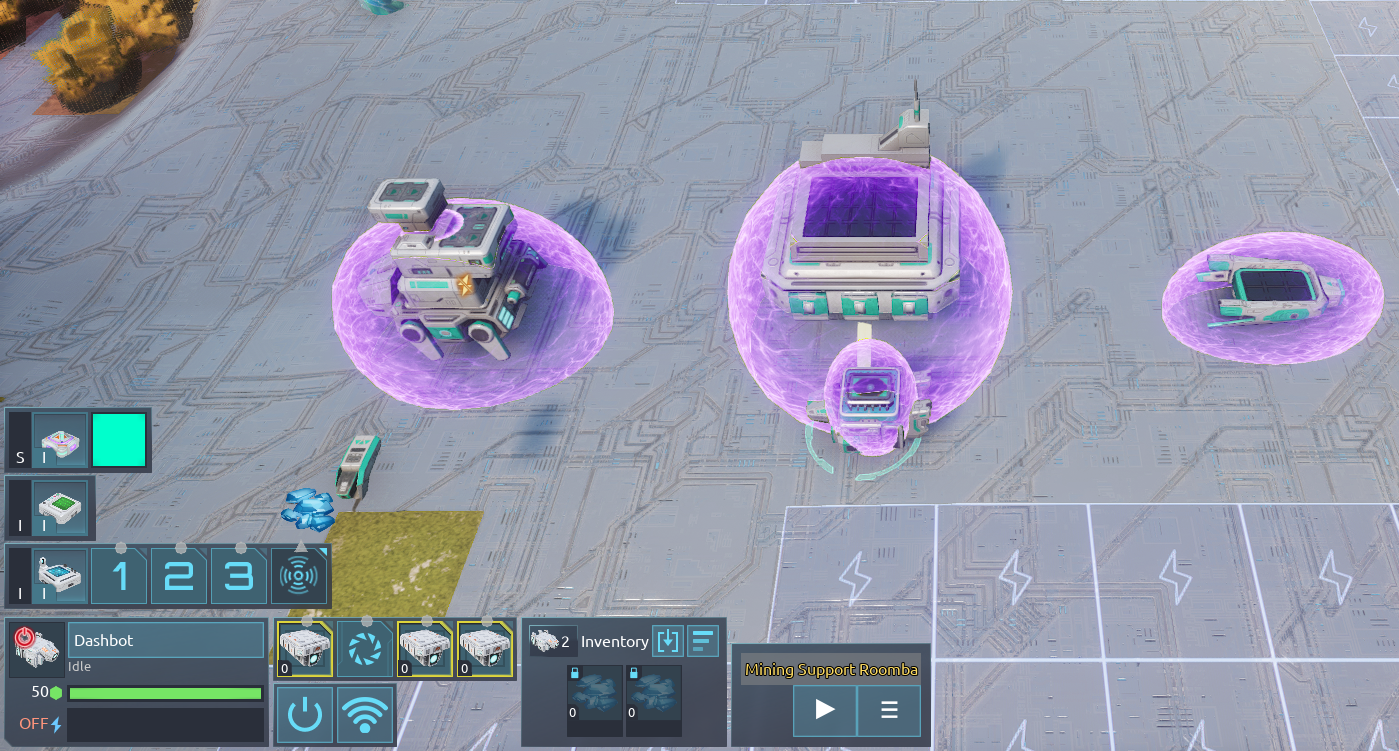 Here's the program of the team:
DSCSt1VsAXo0u2kyT1VADxQ0YVgMB3M7lq51tIkXC10uY6r2gDHNW15aQb126jWXJ1nWpiH29G0Rb39a7jh1NS27L3z2krf2NJGjy1ka9Pv0PA4I24BhlVl2Hqv2C3nYkAZ3gW6jr4JMW7F3f8tsC0ZBrJe4Cwz6x387jAL3AnFxR2AtmUS4RTsHg3iym601Ubopu0ItQbT0RV4pQ26DY2q1qeBts4GXDFl1IKyew3BZyGL4WAtwL2w3fiC2JqtoS0geF2A1pUJiR0L63k13Bmzyu3fwUbq1PXAPi0unGH40hOzrX1kGCRQ2qpGWS3J3sHb2UgbOp2R5FWO3ySRZl1eoXhK0oRr102uXODp2TLcdI0QJfNf4LgT3412iQQ43BXb6F0XEfRk1ibP1y36LuBd1D0wfF1JbZE228EVBv4VdTJ90SHG4E4LjHuf4U3uoh0x9mvm40Wr6F2QmTlv19FEqA221rsL4brJ383cCmx30gVnIp1wvdwi2HWjh43KPetn2C04hL4CQLLt1AWVOl3x17QO2xNJ3G1pmVoN1NIoJ01ZE5NG1cfpmT1OKJ8D0Oynhe0sWVTx0BdylV32y3jg25X4fQ2xxxcY0pok6S4al0Ri07Rujp3Xidec211xDj0rf8Cm0JjDzV0Fra4z397Laa2tyJek2DC1z4E4KW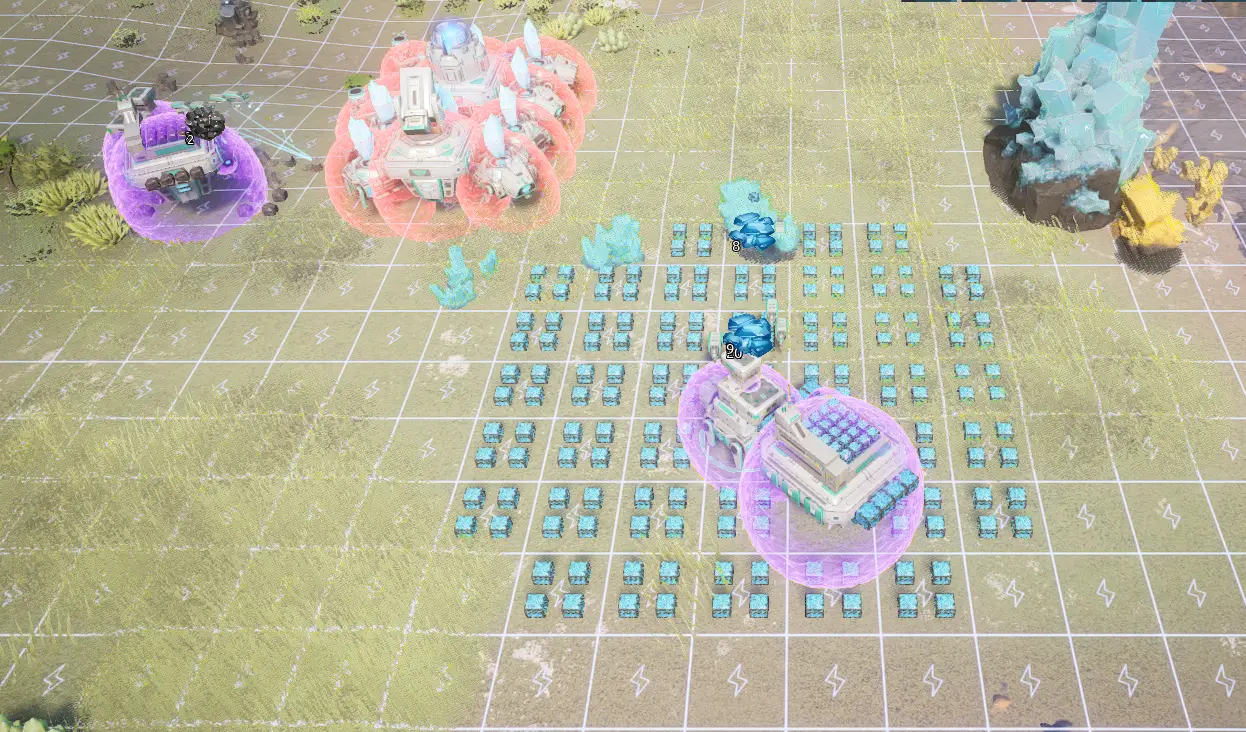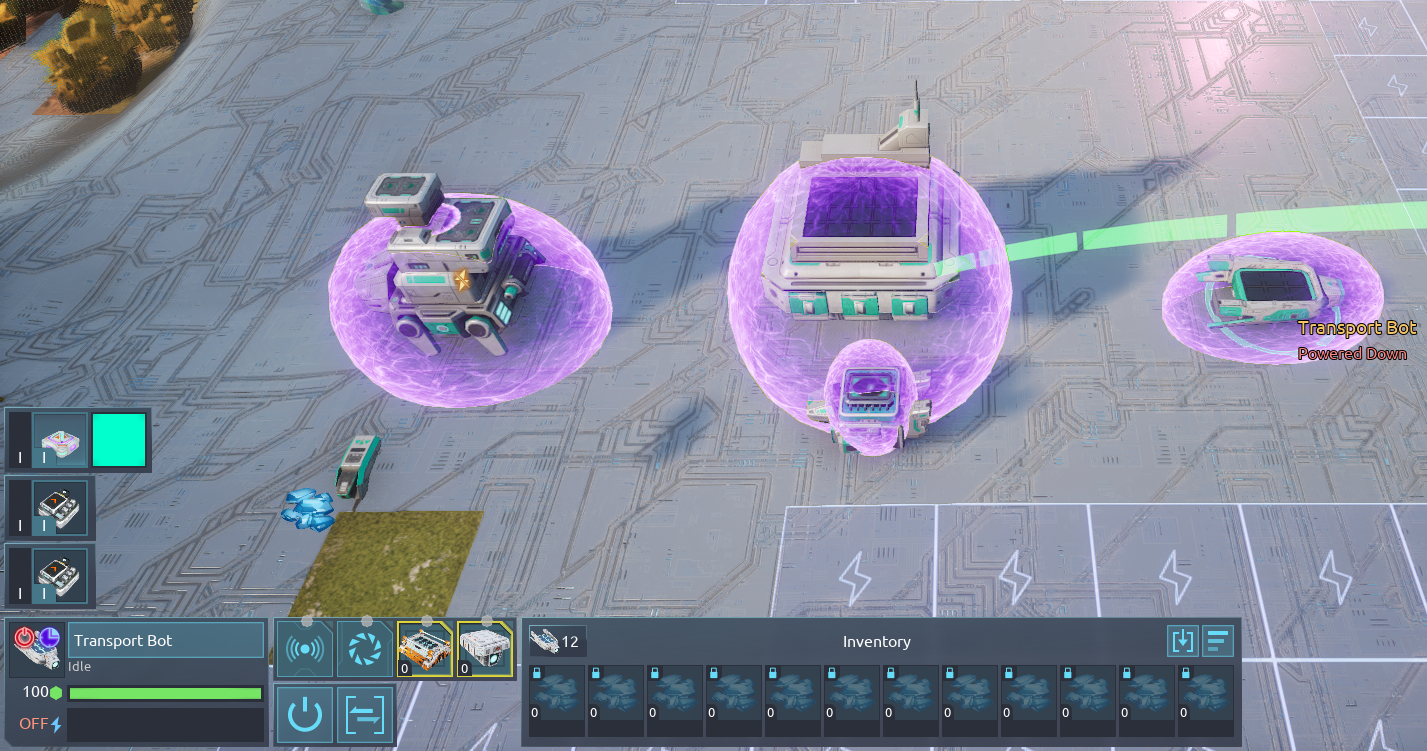 Last but not least, I use a Transporter to transport everything to my base storage. You can use whatever bot you have researched, although faster is preferable. I have fitted this one with two speed internal modules to prevent harm when it comes into contact with bugs (I play with aggressive bugs set).
To prevent the majority of issues, you should aim for speed 5 or 6.
This team mines more quickly and effectively than 18 standard worker bots equipped with miner components since you avoid all the path blocking and transfering that frequently happens with those.
I hope it's useful and that you folks like using this straightforward setup!
That's everything we are sharing today for this Desynced guide. This guide was originally created and written by Omnificent. In case we fail to update this guide, you can find the latest update by following this link.
If you believe that any of the content on this site violates your rights, including your intellectual property rights, please contact us immediately using our contact form.