Title: Coromon
Release Date:
Developer:
Publisher:
Struggling to conquer John's Challenge in Vlamma? Here's a simple method to easily triumph over the challenge!
Introduction
Once you're in Vlamma, head east of the town to initiate John's Challenge. He tasks you with defeating a wild Coromon that's at least three times the level of your own. Here are the requirements for the challenge:
Setup
Contrary to popular belief, you don't need specific Coromon with specific traits for this challenge. After trying various suggestions, I've found this setup to be the easiest. While some RNG (random number generation) is involved in every strategy, this one offers the most forgiving level of RNG.
WHAT YOU WILL NEED:
Any Coromon that can learn Splash (Skill Flash 45) – This requirement is straightforward. While I'm unsure of every Coromon that can learn Splash, most water Coromon and some others likely fit the bill. You probably have acquired a Coromon along the way that can learn this move, especially if you've reached level 50 on the trainer milestones to obtain Skill Flash 45. Also, ensure that this Coromon is at a level no higher than 11.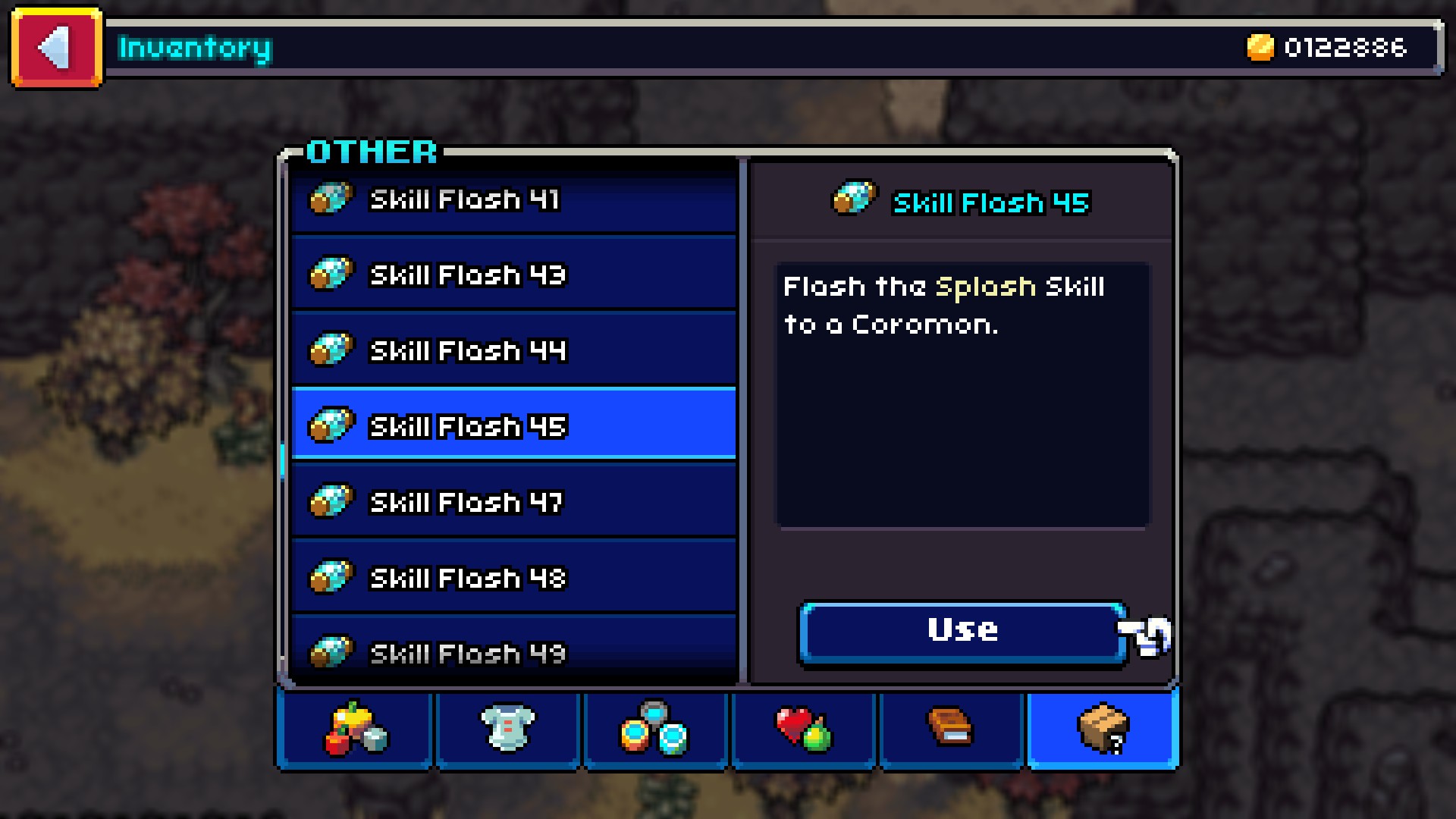 Skill Flash 45 – obviously
1 Cado Fruit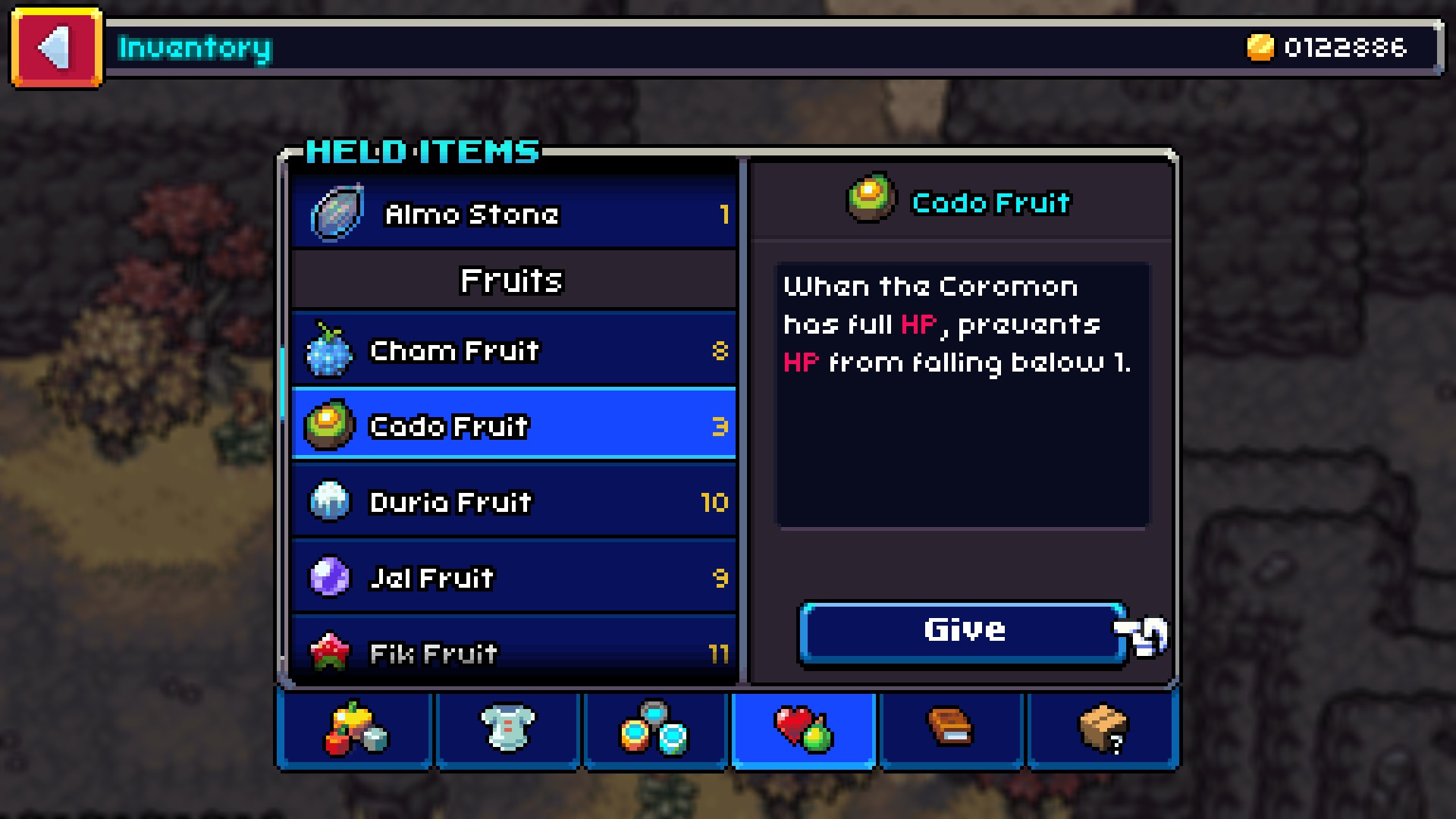 1 Frigid Scent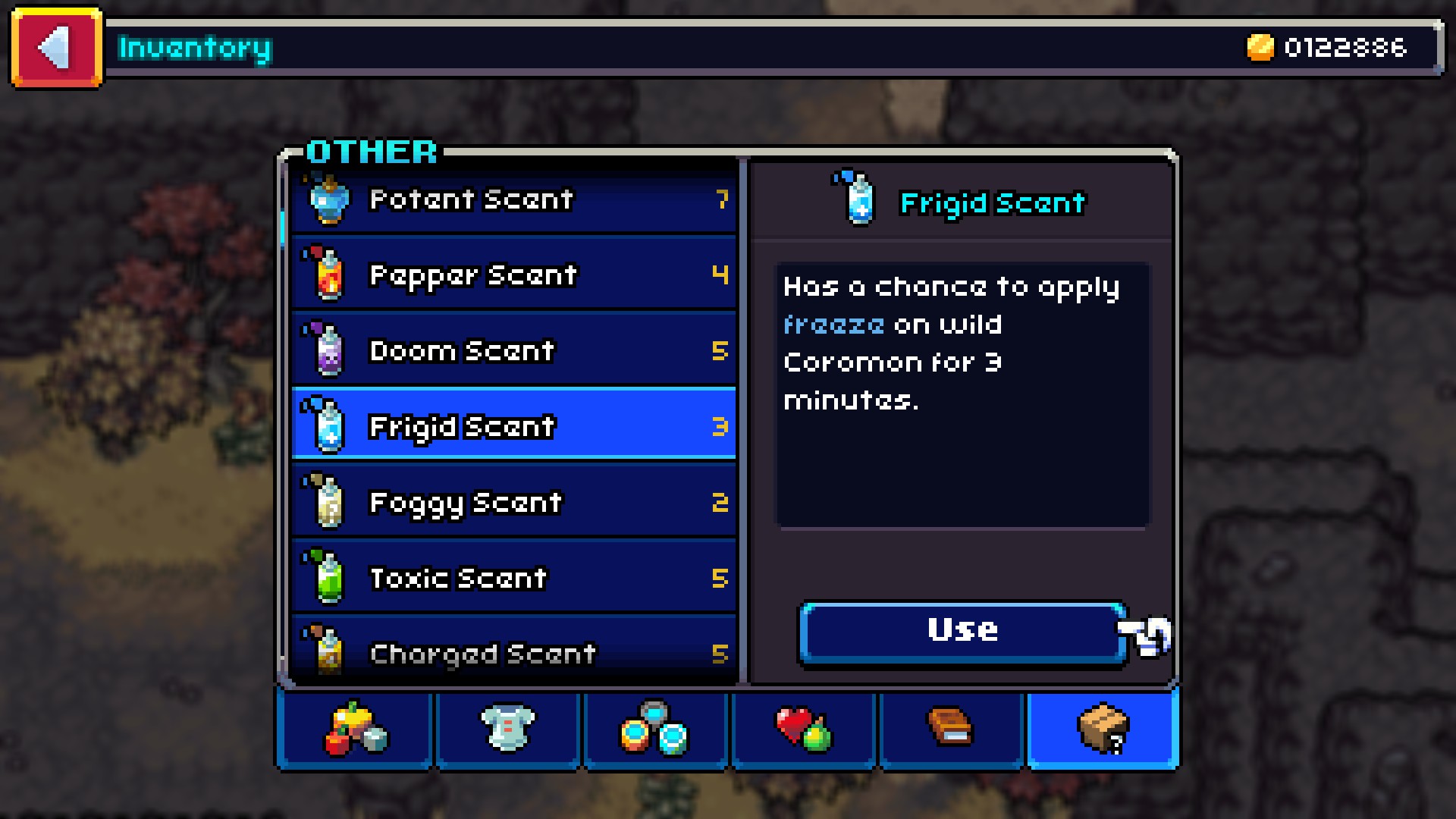 Additionally, I strongly recommend enabling "Easy wild Coromon battles" in the settings.
Getting Started
You might have noticed that the challenge rules stipulate no held items on your Coromon. I believe Fruits are an exception to this rule due to my successful completion of the challenge using this exact strategy. Perhaps it's because the Cado Fruit is consumed during the fight. Regardless, I won't complain.
Ensure your Coromon with Splash (level 11 or lower) is in your party. Give it a Cado Fruit to hold.
Proceed to the map section where John issued the challenge (this is the only location where the challenge can be completed).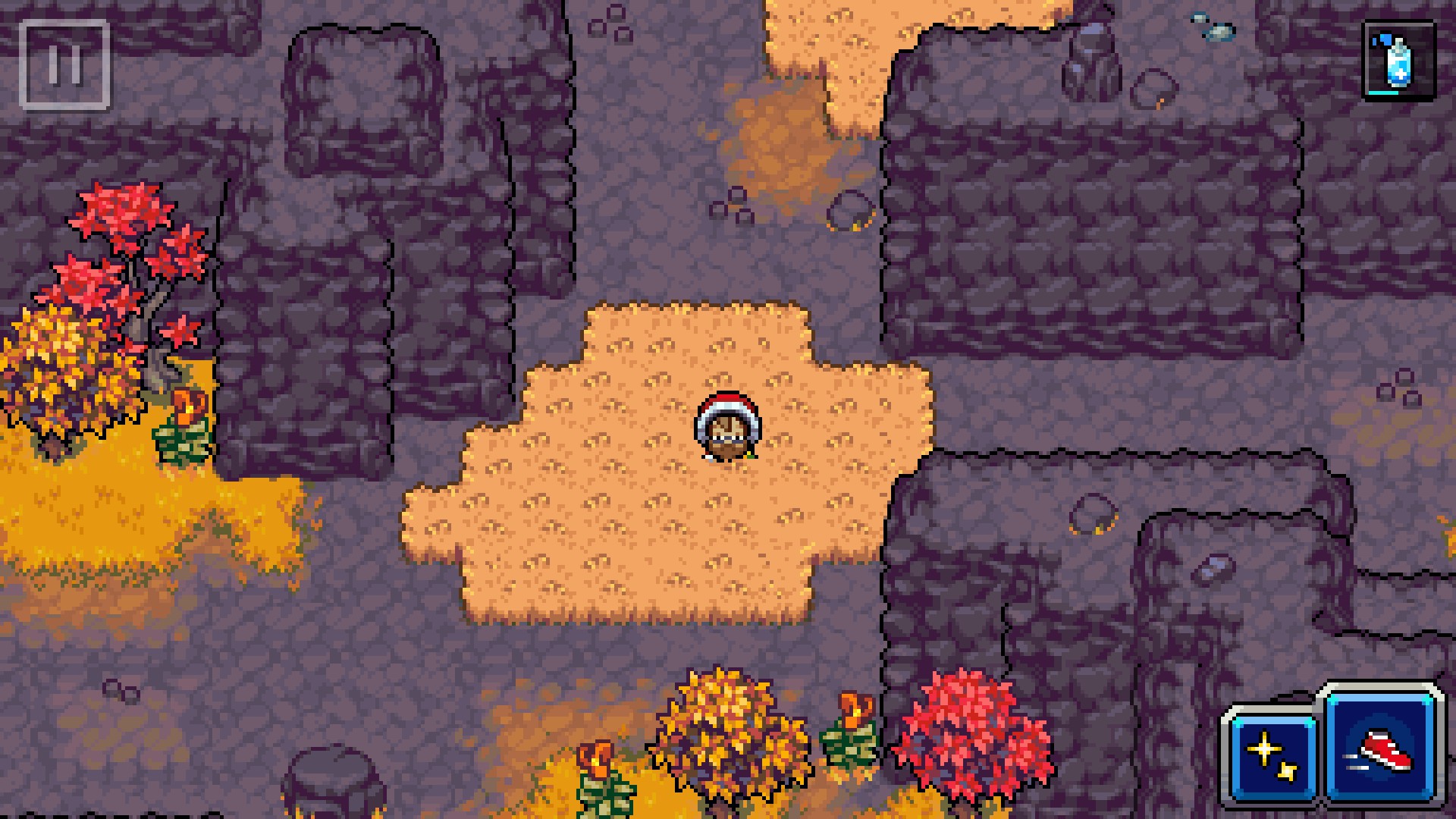 Utilize a Frigid Scent.
At this point, it's advisable to save your game.
Your goal now is to encounter a wild Ruptius. They are relatively common, but it might take a few minutes to find one in the desired position. Once the battle starts, you can determine if the wild Coromon is frozen from the Frigid Scent as it briefly flashes. Unfortunately, you won't know the wild Coromon's level until you select your fighter, but I never encountered a Ruptius under level 34. Therefore, as long as your Coromon is level 11 or below, you should be fine.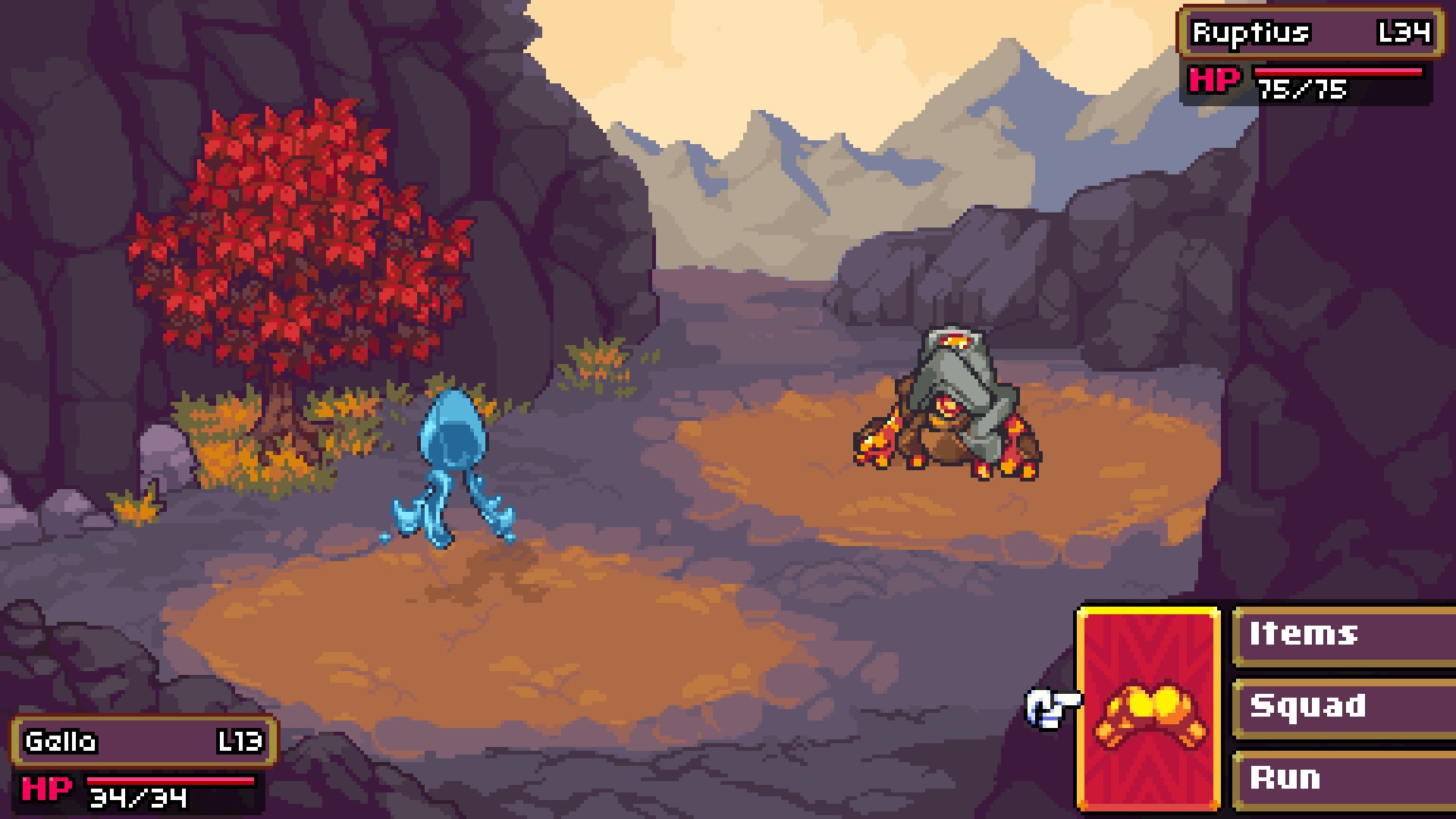 As soon as you encounter a frozen Ruptius, begin spamming Splash immediately. You'll receive a free first turn due to its frozen status. Ideally, Ruptius will use Heatwave on its second turn, which won't damage you and will grant you another free hit. On the third turn, it won't matter what move it uses, as you'll withstand any damaging move thanks to your Cado Fruit. As long as your Coromon lands all three Splashes, victory is yours! You might even get lucky and have the wild Ruptius miss one of its damaging moves.
Final Remarks
While it's possible you could employ the same strategy with other wild Coromon in the area, Ruptius is unequivocally the easiest. Multi-hit moves will bypass the Cado Fruit's tanking ability, such as Acie's multi-bolt attack and Blazitaur's heated horns. This strategy could potentially work against Blazitaur, Pyrochick, and Gildwing in addition to Ruptius, though I haven't tested it against any of them.
I personally completed this challenge using a level 11 Gella on Insane Difficulty while also executing a no Coromon fainted run.
That's everything we are sharing today for this Coromon guide. This guide was originally created and written by DoctorFoxing. In case we fail to update this guide, you can find the latest update by following this link.
If you believe that any of the content on this site violates your rights, including your intellectual property rights, please contact us immediately using our contact form.