Check out this Assassin's Creed Valhalla (AC Valhalla) guide to learn the exact location of the beast of the hills. Discover how to defeat the legendary bear in Assassin's Creed Valhalla.
Beast of the Hills is one of the legendary animals that you can encounter while exploring the world of Assassin's Creed Valhalla. Defeating this legendary bear will give you some valuable rewards such as leather materials, mystery completion, and more. If you're one of the AC Valhalla players who want to find this legendary animal, make sure to check the guide below.
Where to Find Beast of the Hills in AC Valhalla
This legendary animal is located inside the abandoned Uriconium Ruins in the northern part of Sciropescire. If you open the map, you will be seeing the animal logo icon on the map. All you have to do is enter the ruin and find the bear inside the dungeon. You will be seeing him drinking alcohol in a water-filled area inside the ruins. Please refer to the map below for its location.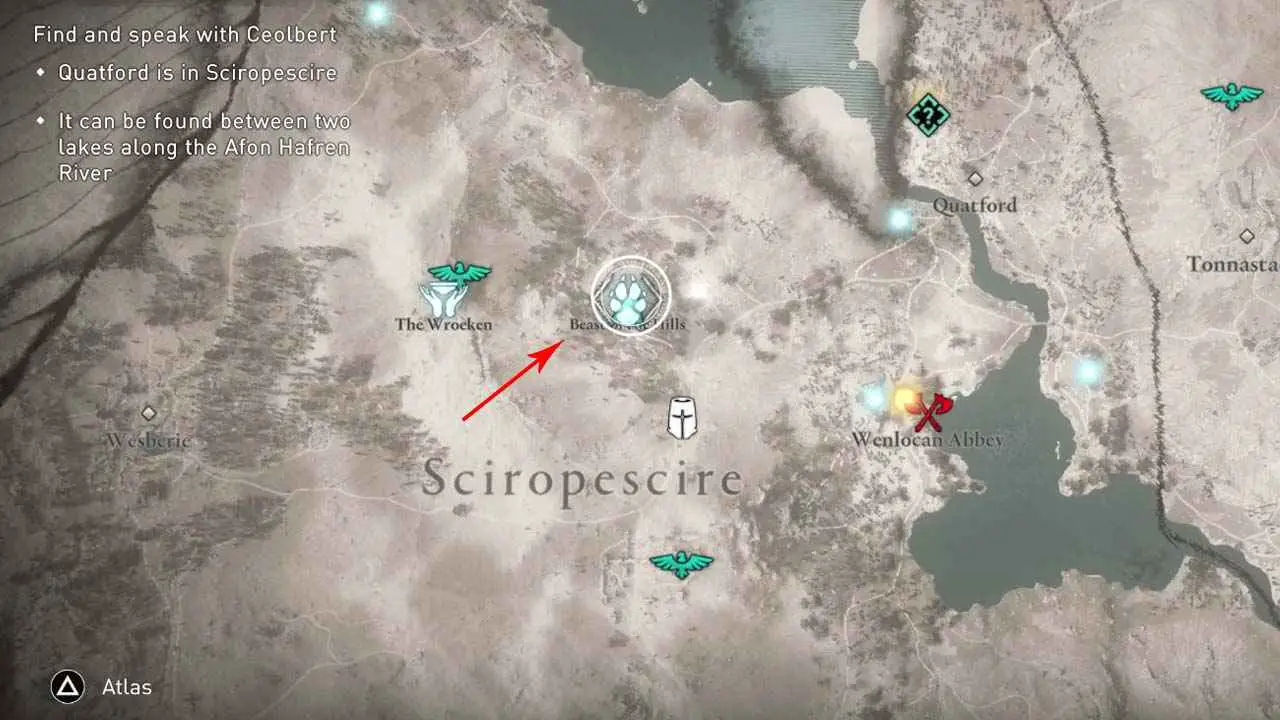 How to Defeat the Legendary Bear
The attacks of the Beast of the Hills is lethal and it will give you a huge damage blow if it reaches you. The key to beat this legendary animal is by dodging and parrying. Unlike the other animals in the game, this legendary animal's attack is from his front, which means you're safe if you stay behind him.
For this reason, it is highly recommended to attack this bear from behind using melee weapons. If you're good with bow and arrows, you can always distant yourself and attack its face as this is one of the weak spots of the Beast of the Hills. Another weak spot can be found on its belly and leg.
Once this bear already depletes half of its health, it will immediately sit down and start eating. This will replenish its health drastically, which is why you should take him down immediately.