Check out this Assassin's Creed Valhalla (AC Valhalla) guide to learn how to obtain Excalibur. Discover all the requirements to getting this mythical great sword in the game.
Excalibur is categorized as a greatsword in AC Valhalla and it can be wielded in either hand. This melee weapon is under Skill Tree Bear, which means it is a melee-focused weapon with bonuses for head-on and close-range fights. If you're one of the players who want to get this mythical weapon, make sure to check the guide below.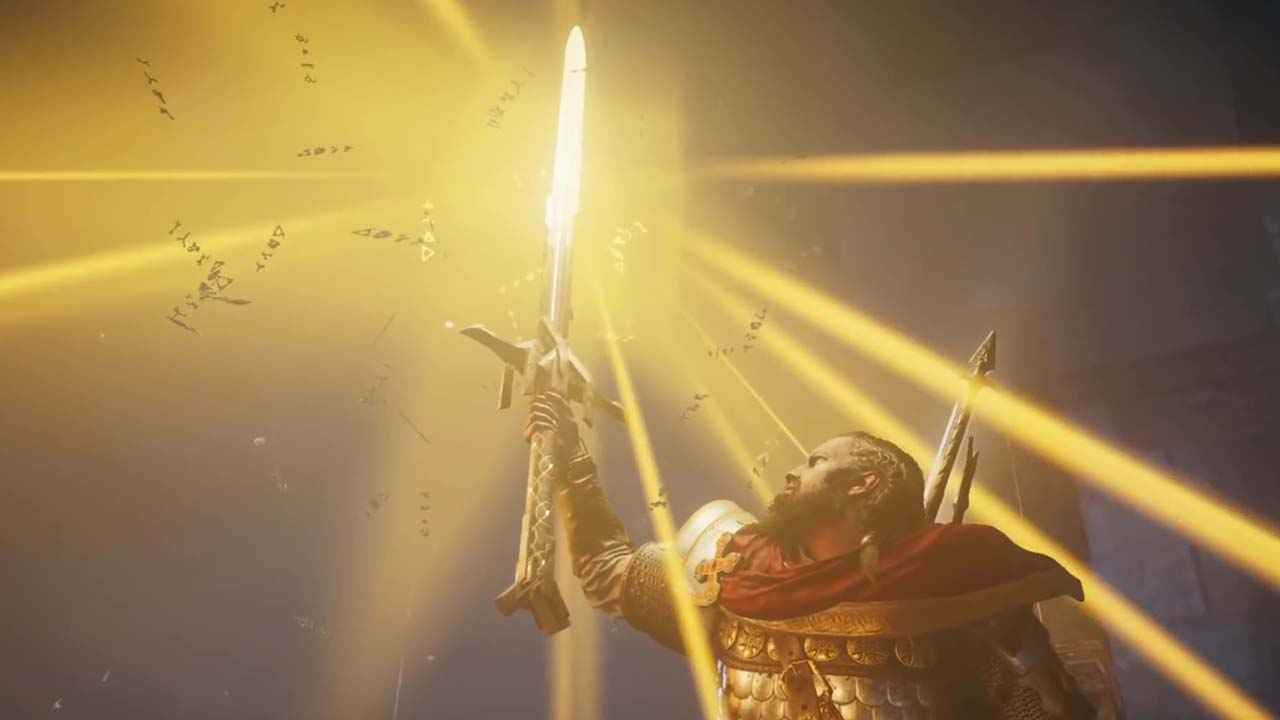 How to Obtain Excalibur in AC Valhalla
To unlock Excalibur, you need to 11 tablets, also known as the treasures of Britain. 8 of these tablets are hidden in underground caves that require pretty much no combat and the other 3 can be found off of specific zealots throughout England. Below are the places where you can find the tablets.
Essexe – Sancta Maria Abbey (Zealot)
Suthsexe – Crawley (Zealot)
Cent – Tonbridge Monastery (Zealot)
Essexe – Old Cellar
Suthsexe – Santlacne Mine
Cent – Cavern of Trials
East Anglia – Grimes Graves
Hamtunscire – Red Lichen Cavern
Hamtunscire – Wocig
Eurvicscire – Wiccan's Cave
Snotinghamscire – Deoraby Spar Cavern
Where to Find Excalibur
After obtaining all the tablets, you'll have to go to Myrddin's Cave located in the northern part of Hamtunscire. This area has quite a few bears, so make sure that you're aware of your sorroundings.
Upon entering the cave, you have to through a maze and find the massive stonehenge. There will be 11 standing stones in that certain area and you'll have to place a table in each of the stone pillars. Right after placing all the tablets, the Excalibur sword will appear at the center. Just help yourself by pulling the sword out of the ground and the Excalibur is all yours!