Title: Warhammer: Vermintide 2
Release Date: March 18, 2018
Developer: Fatshark
Publisher: Fatshark
This guide will be showing you where to find and how to get all grims and tomes in Mission of Mercy in Warhammer: Vermintide 2 Karak Azgaraz DLC pack.
Mission of Mercy Grims and Tomes Location
Tome 1
The initial tome can be found immediately past the bridge adorned with numerous explosive barrels.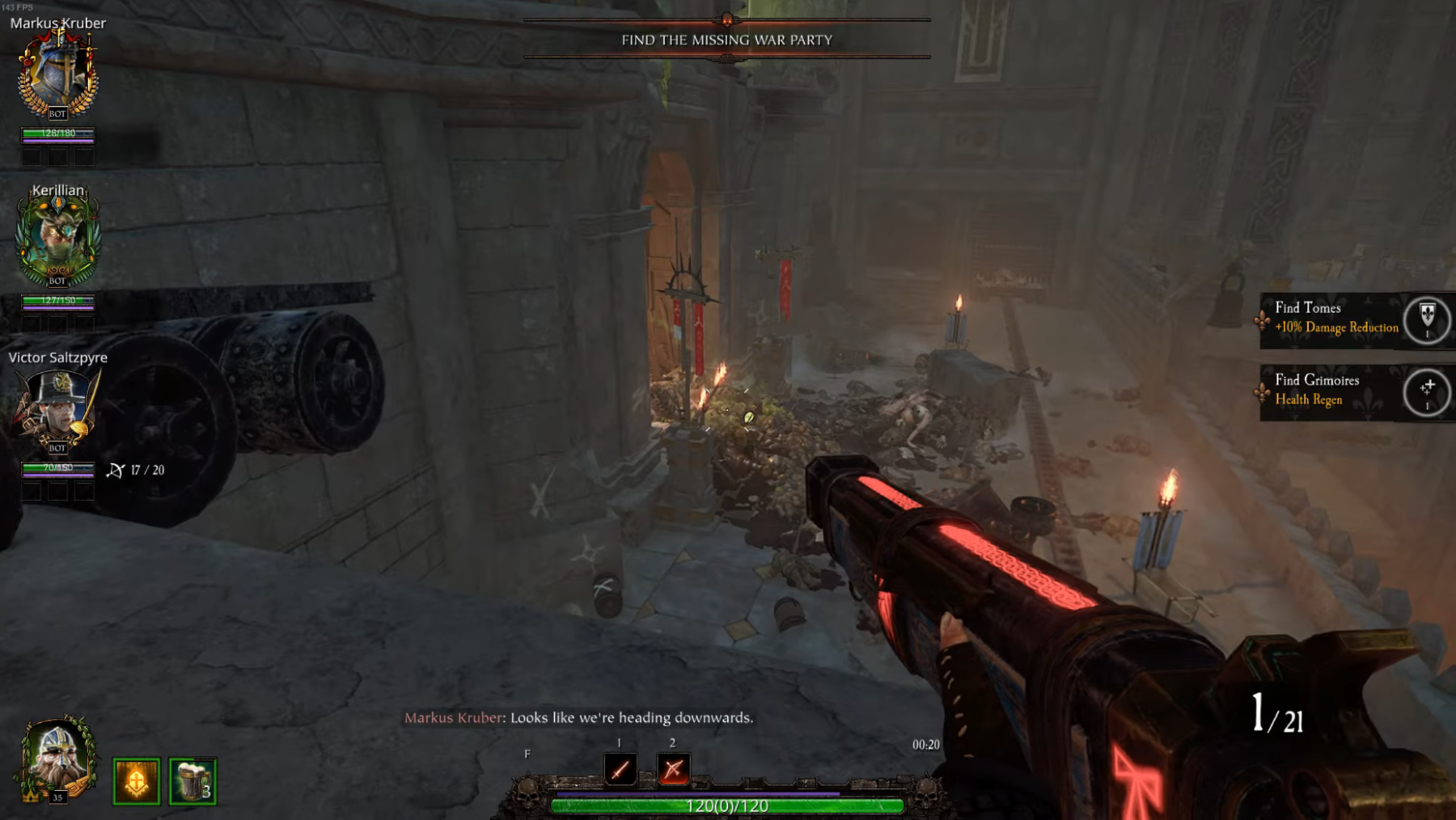 Upon descending, execute a 180-degree turn, and you'll spot a pair of adjacent stones. Leap from the left stone to the right one, and it will guide you onto a concealed route.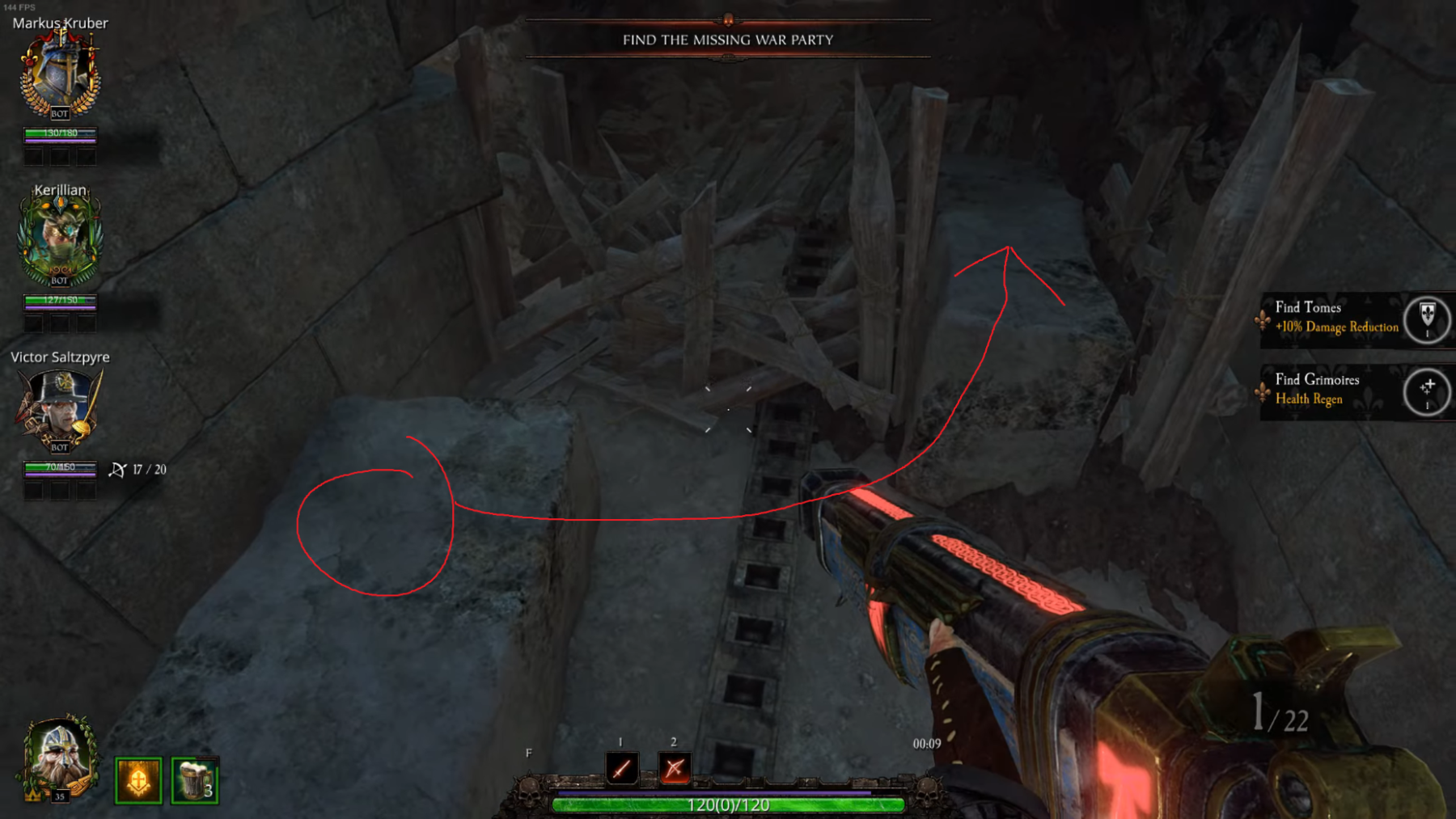 Proceed along this brief pathway, and you'll encounter the tome resting upon the precipice.
Grim 1
To acquire the initial grim, you'll require a specific key.
The key can be found within the chamber situated immediately to the left of the colossal healing statue.
Inside this chamber, you'll notice a wall adorned with numerous boxes and an accompanying cart.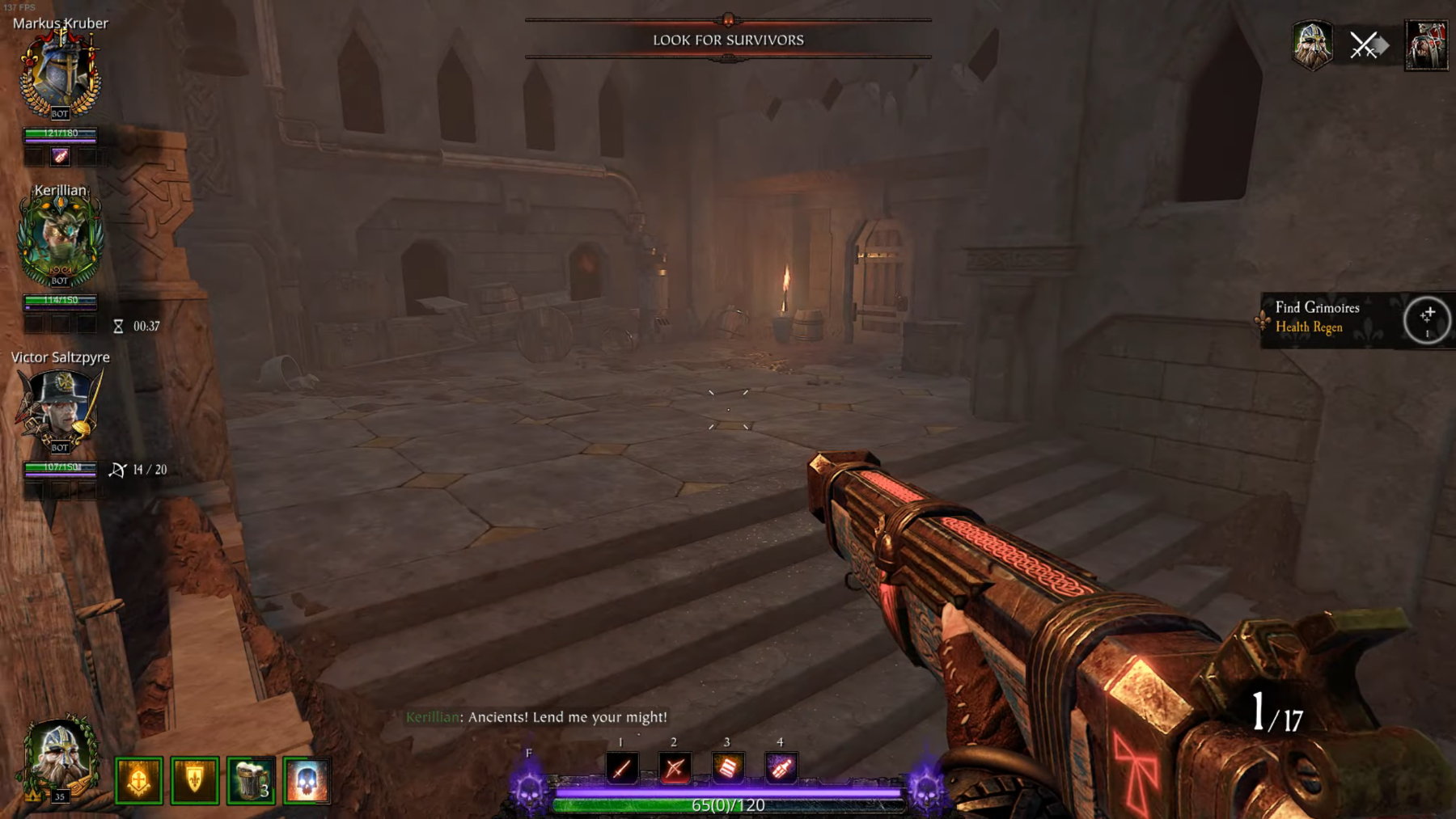 The key is positioned in the corner of the wall. You can utilize the boxes attached to the wall to access and retrieve the key.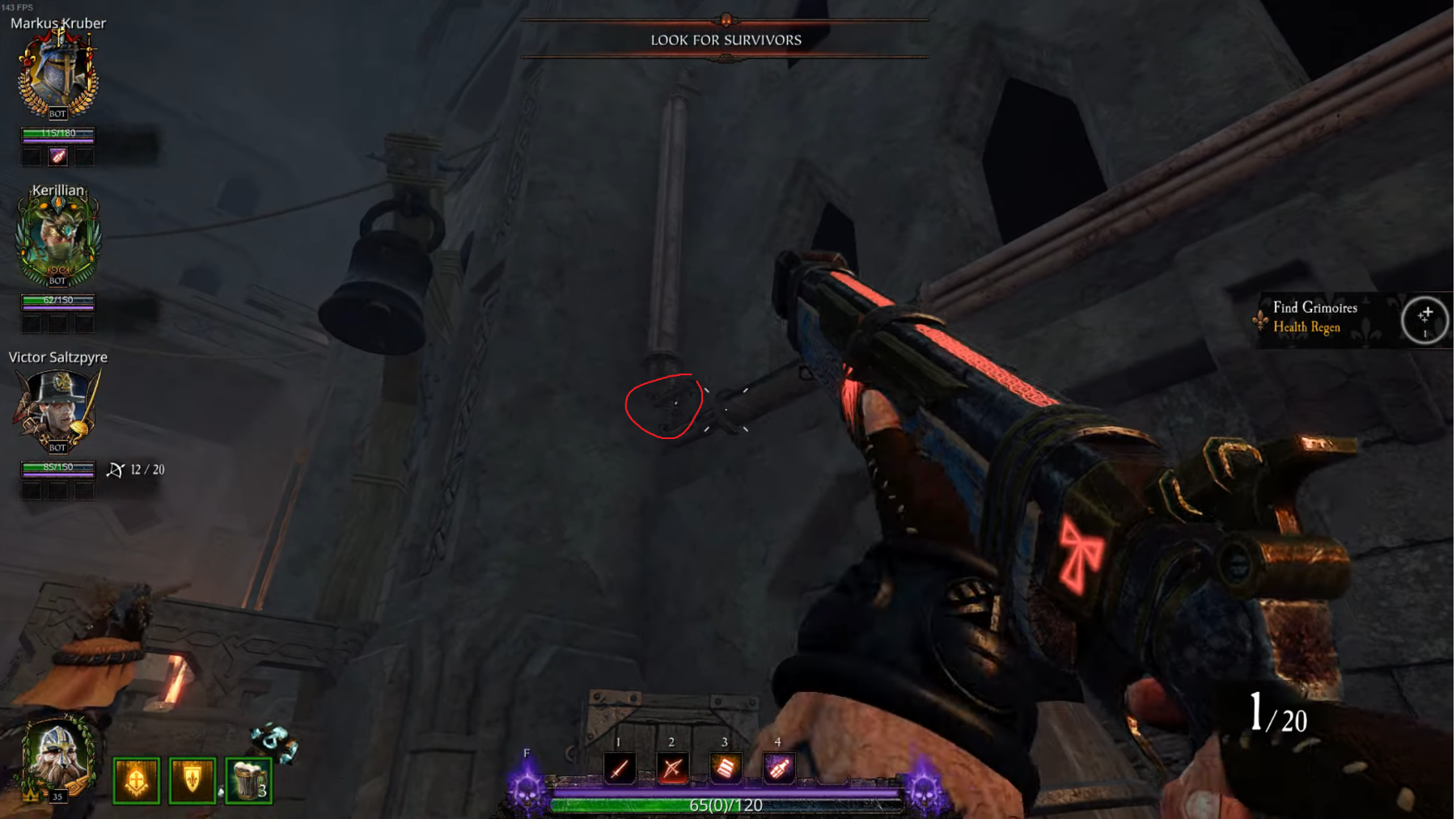 The chest containing the grim can be found just to the left of this location, down the hallway.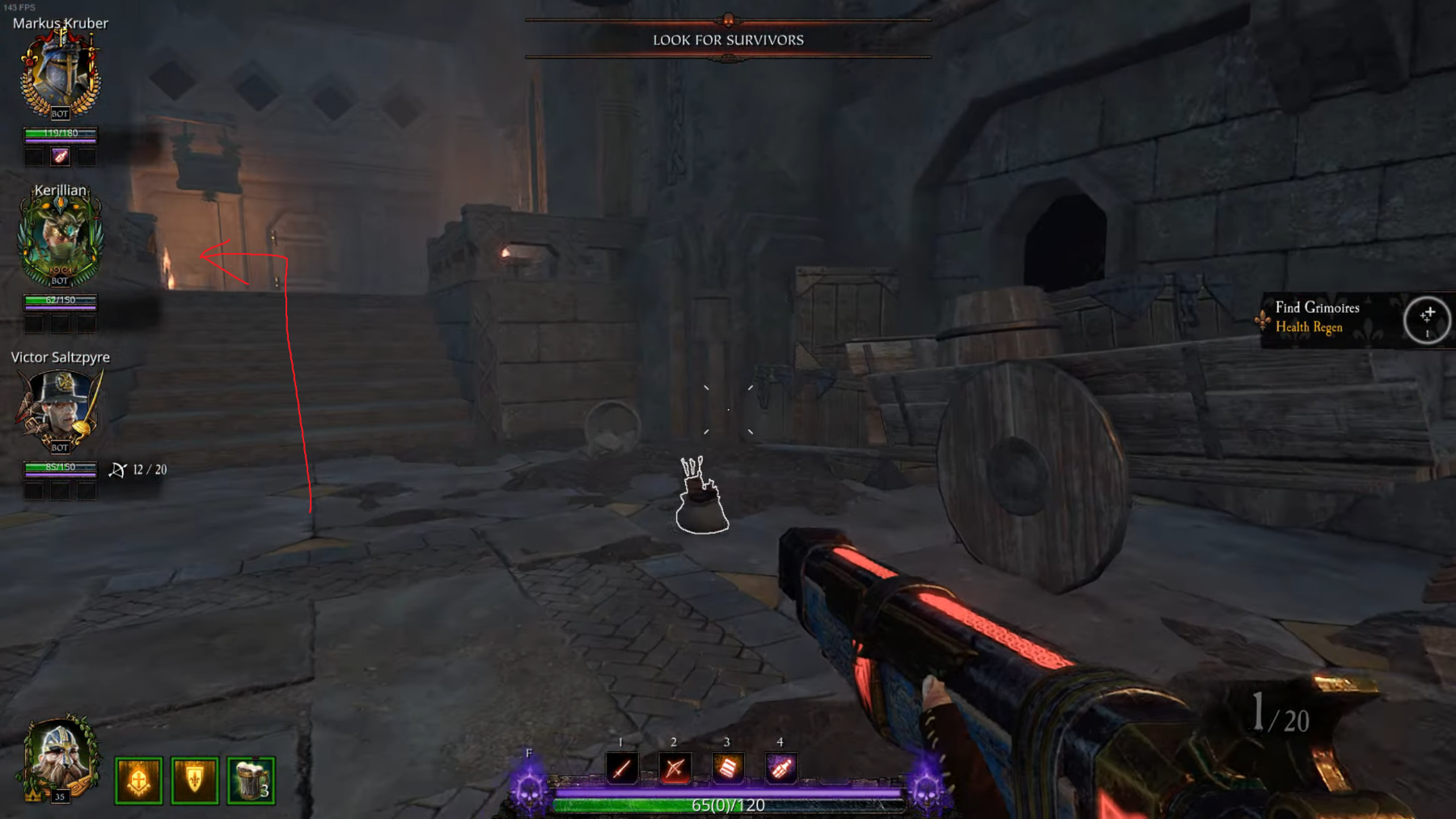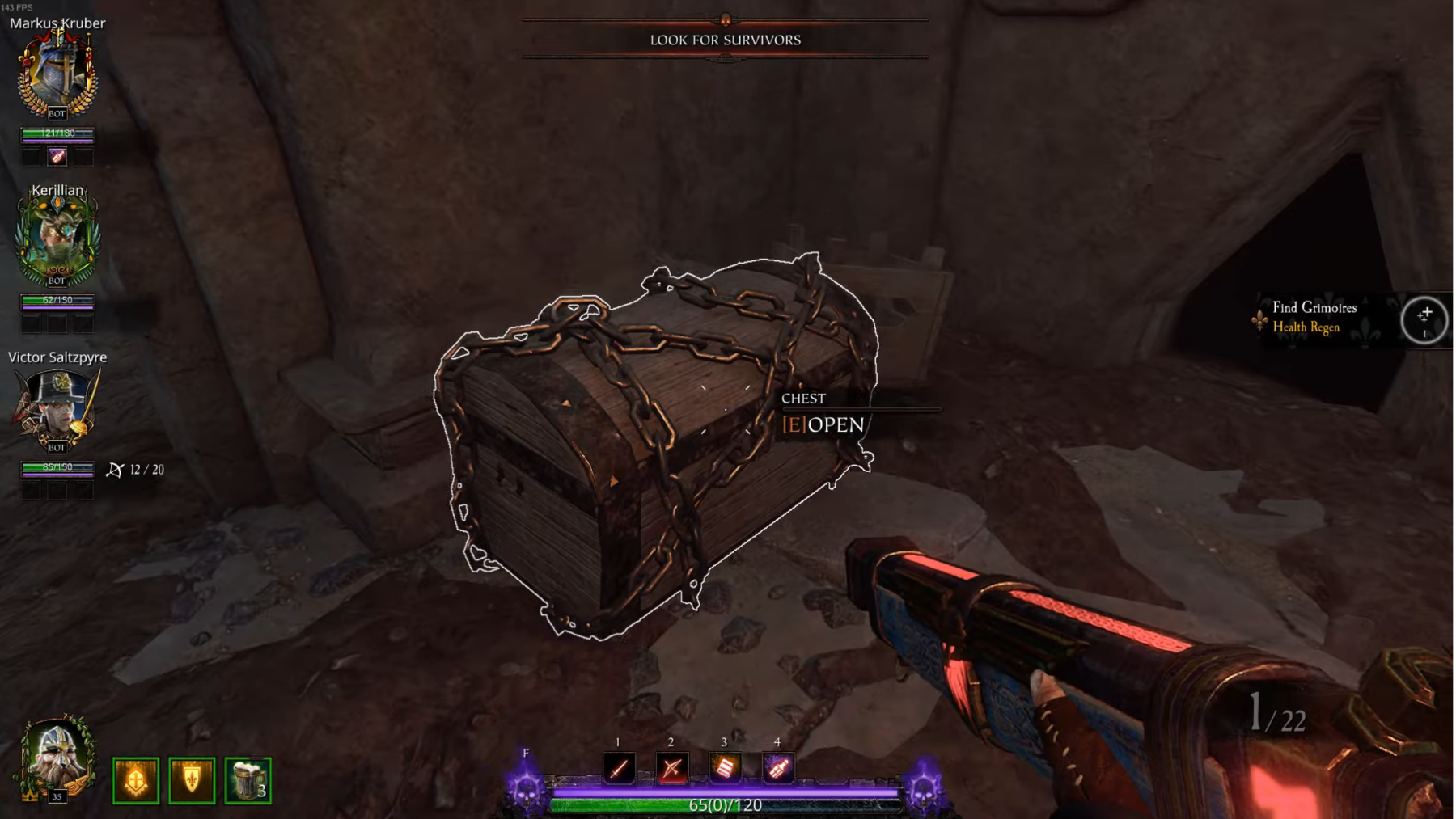 Tome 2
You will eventually reach an area with an abundance of scaffolding. Both the second grim and the tome are situated within this very area.
The tome can be found by proceeding down the path and veering to the right.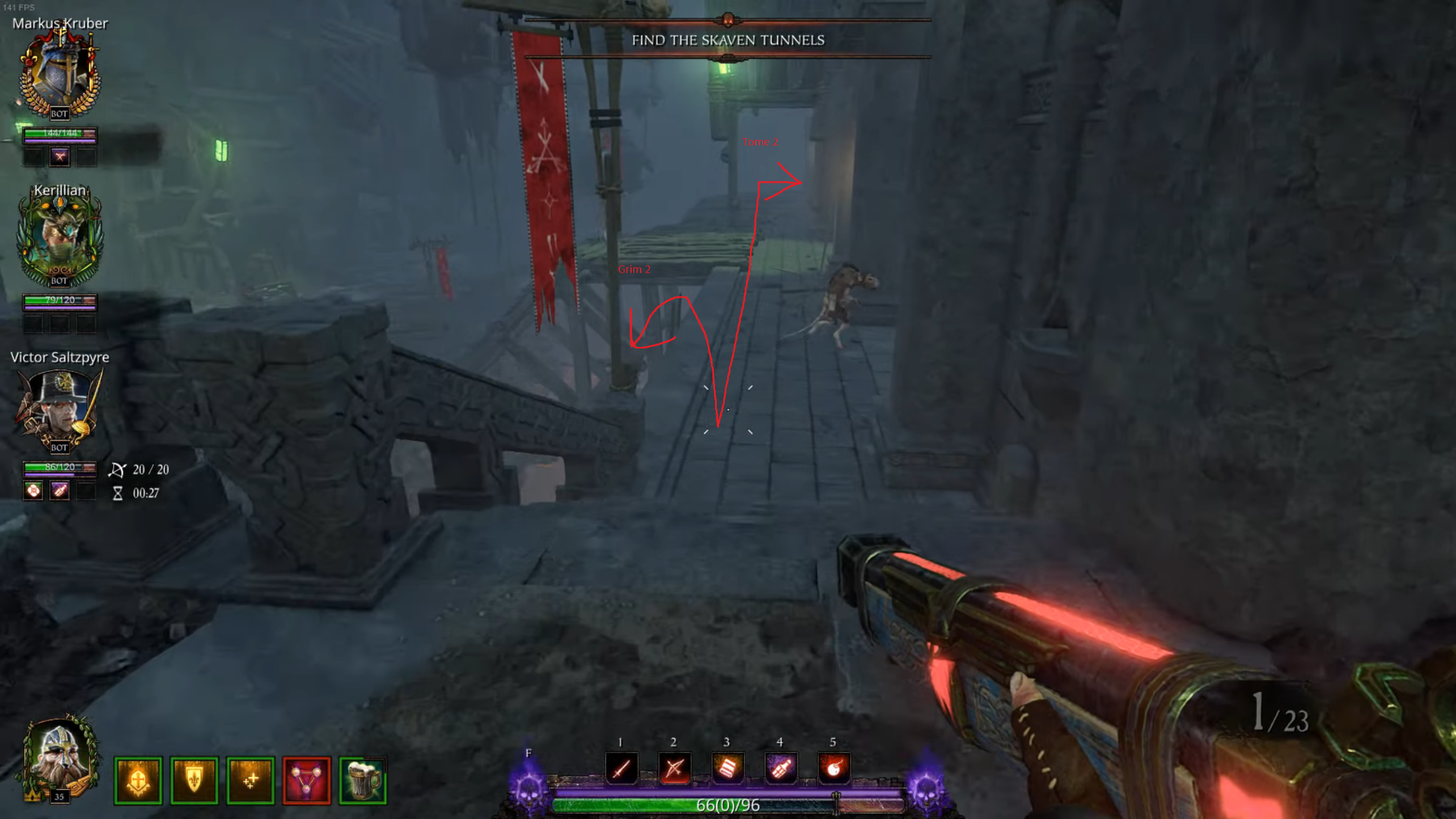 You will encounter a hallway with a set of stairs. Continue along this corridor until you reach the final passage.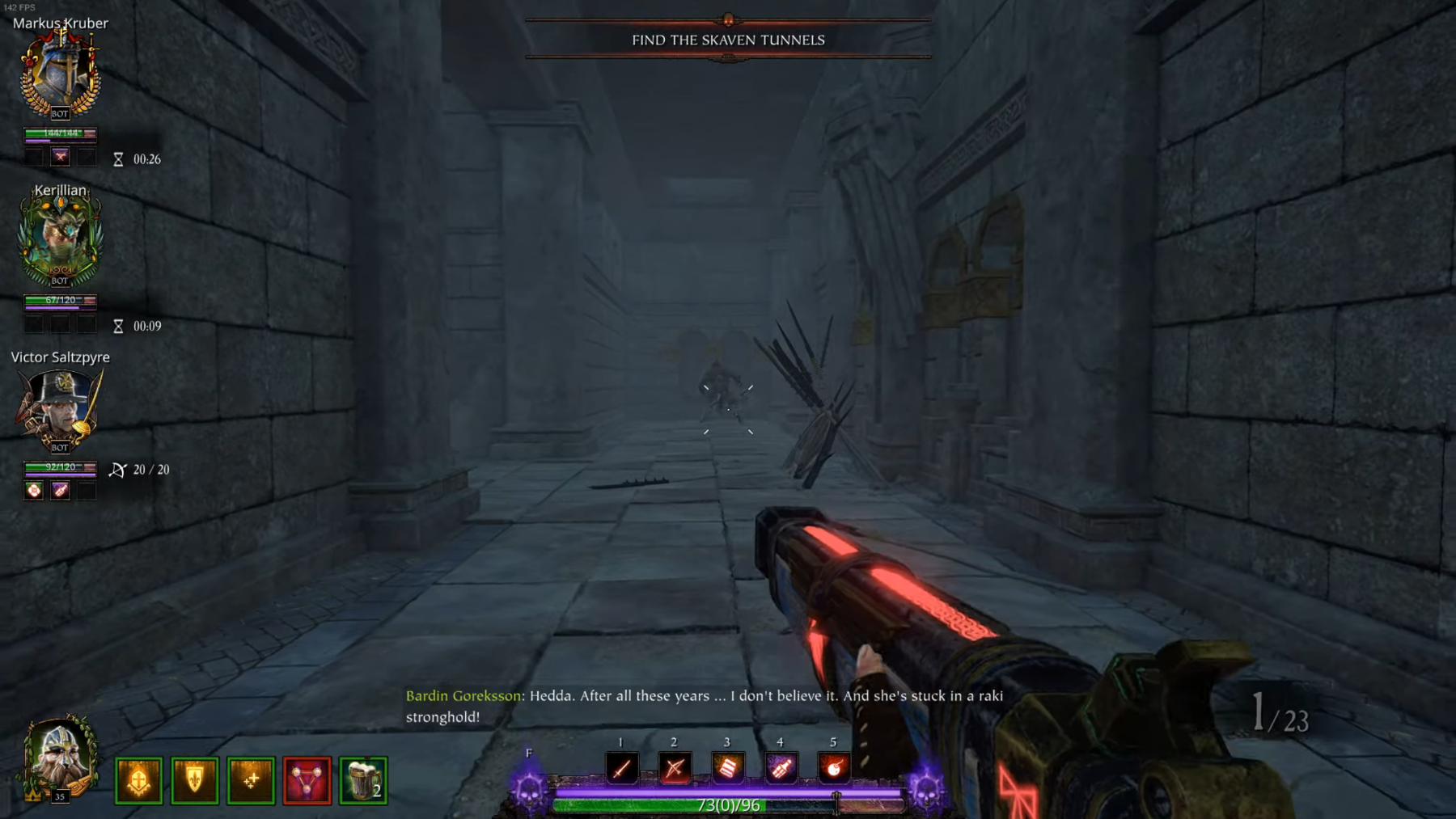 Towards the left side of this corridor, you'll come across a narrow pathway obstructed by a roadblock.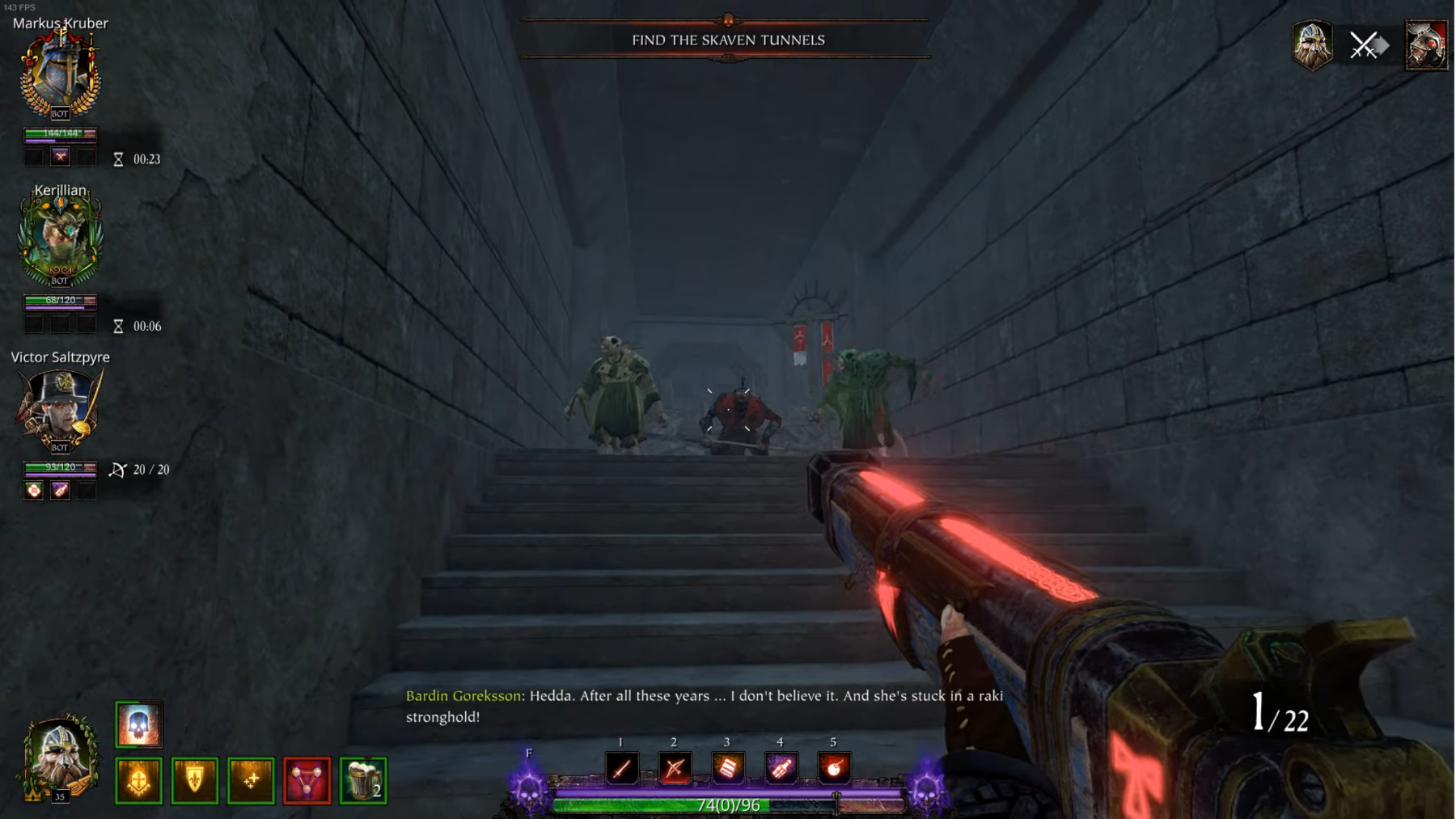 The tome will be contained within a chest located right in front of the roadblock.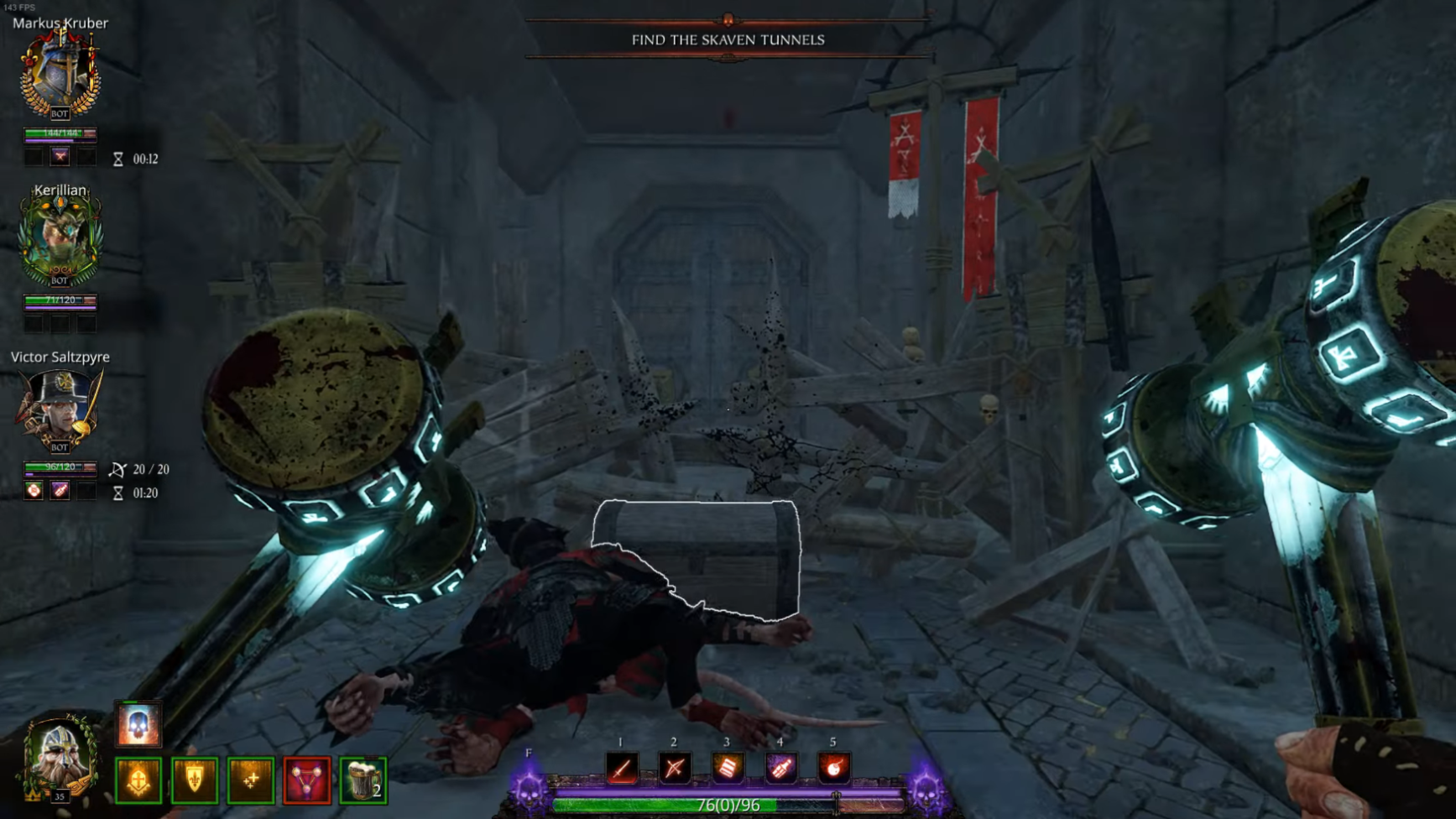 Grim 2
Returning to the scaffolding area, you should descend by taking the left path in order to reach the second grim.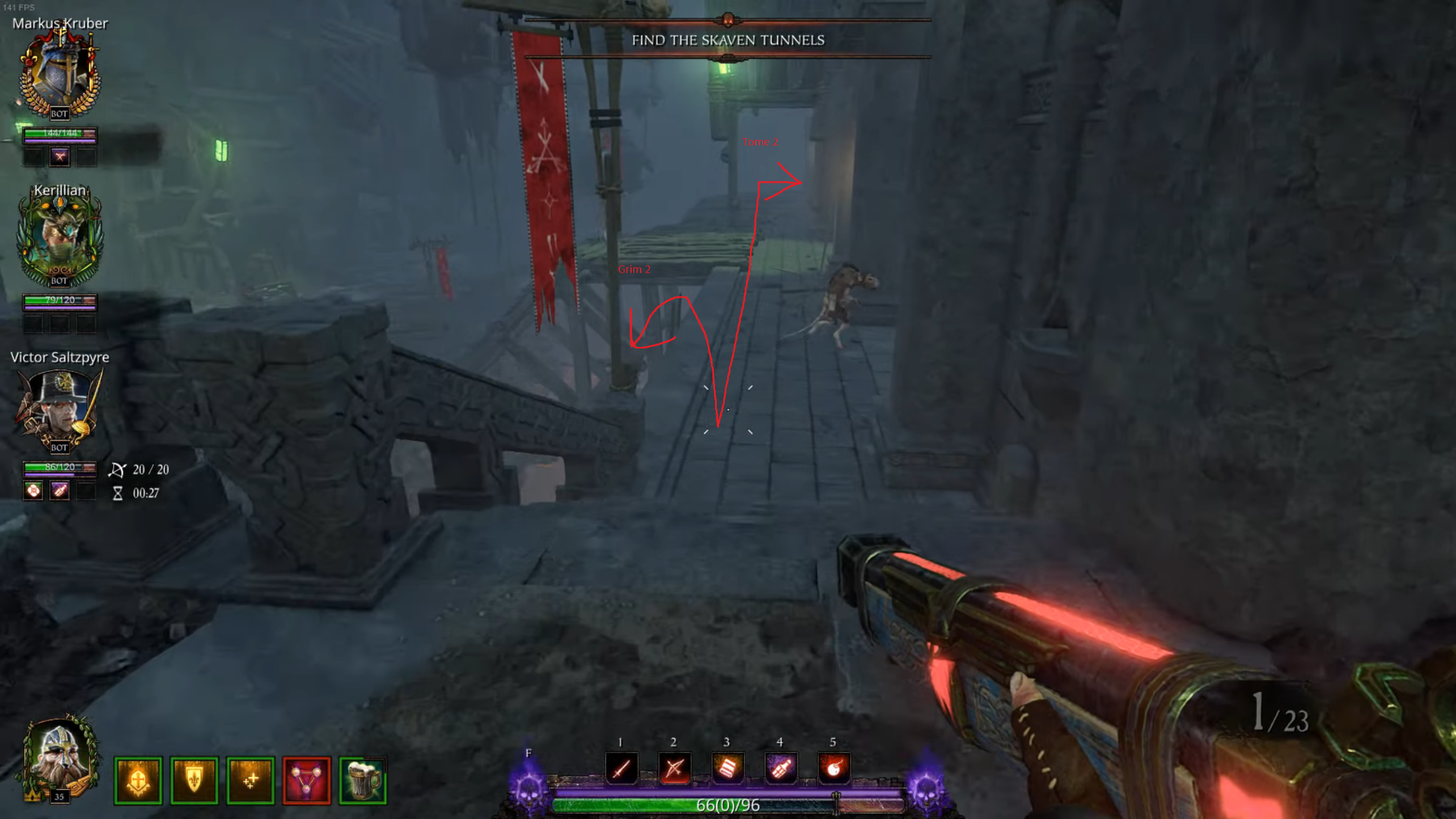 Shortly after descending, you will quickly encounter a second ladder situated to the left.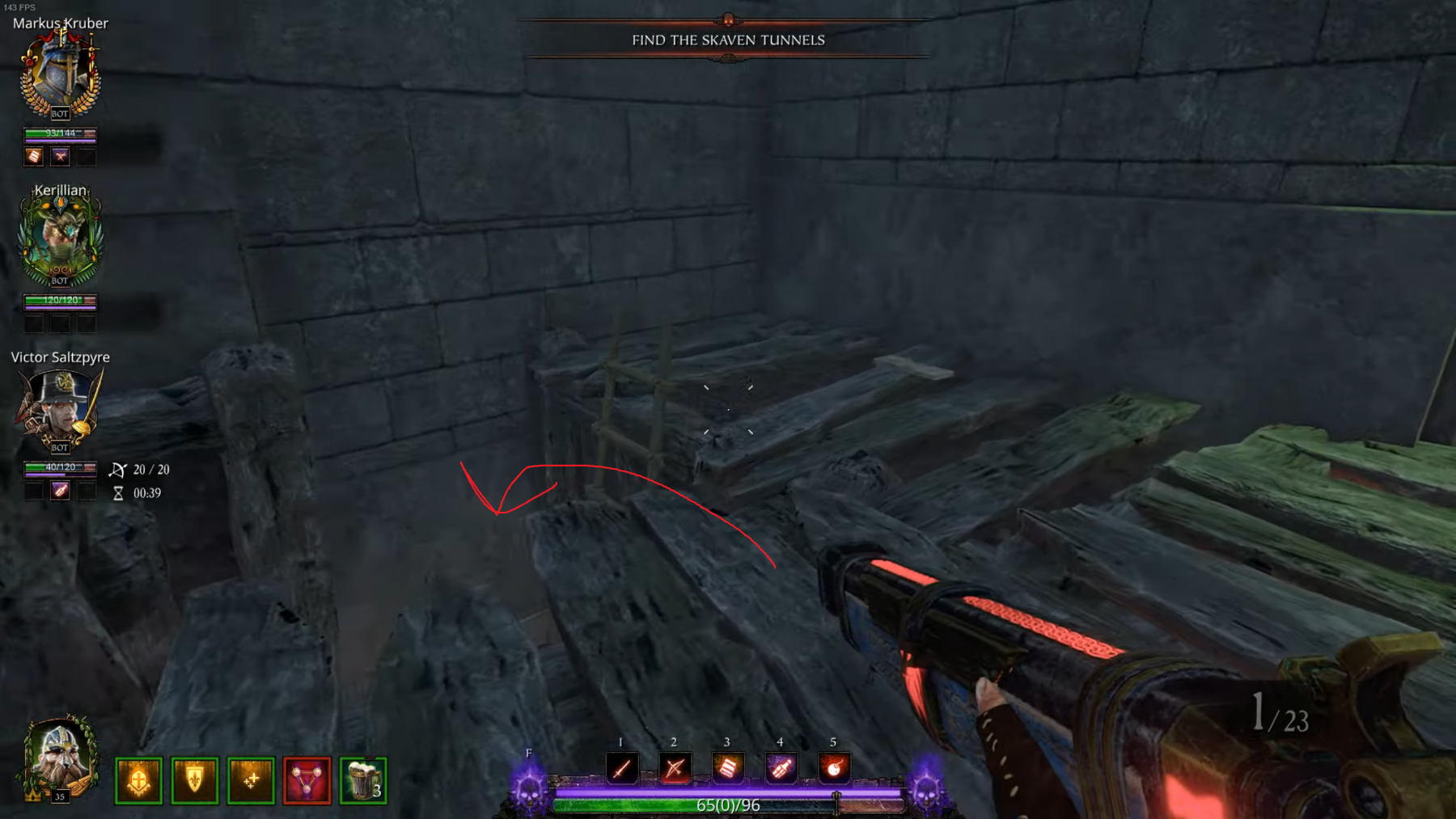 At the base of the ladder, you'll find The Grim stored inside a chest.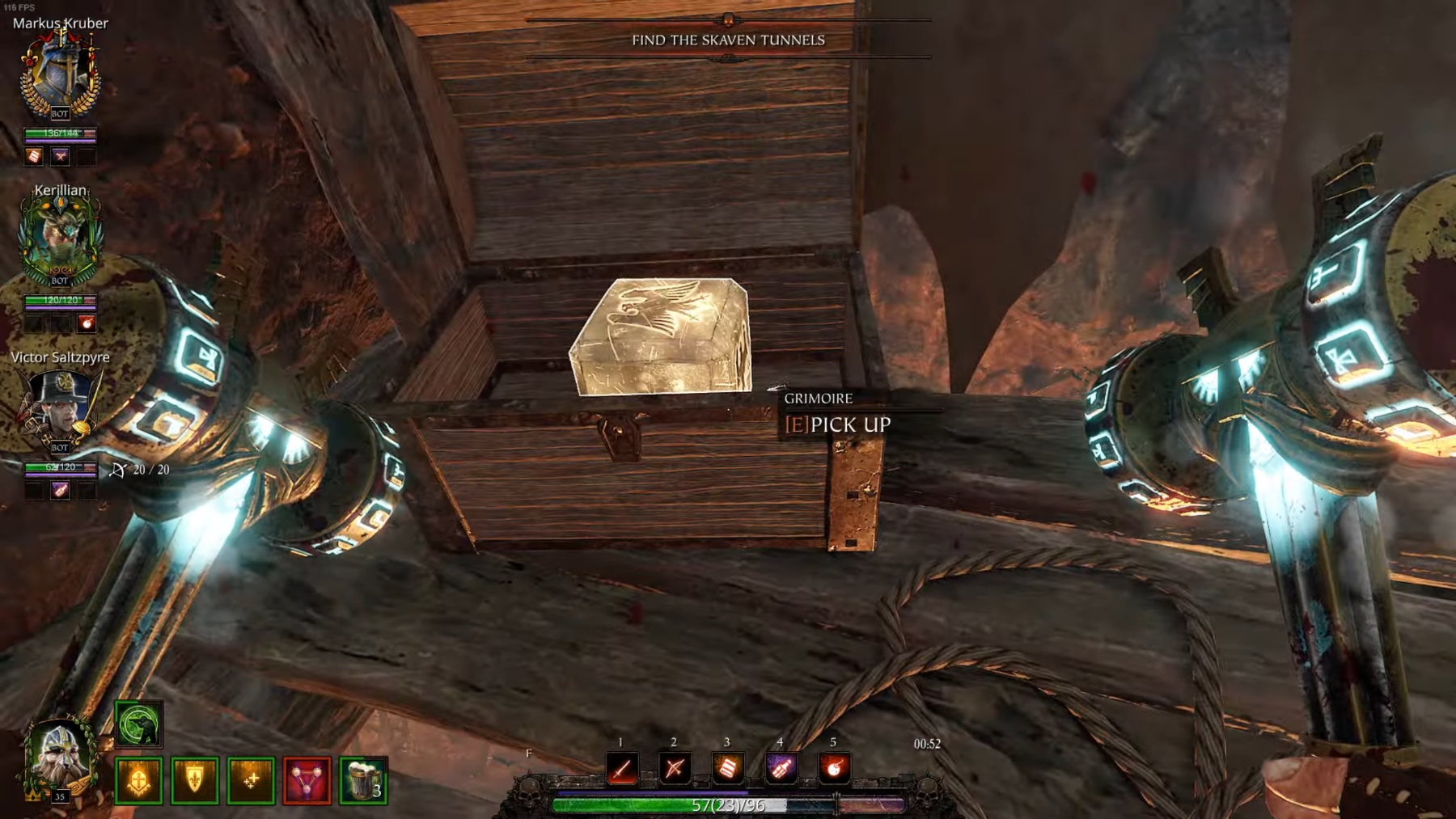 Tome 3
In the room with all of the cages, you'll find the third book. To reach it, you must solve a jumping puzzle.
The stack of three cages against the wall across from the entryway serves as the starting point.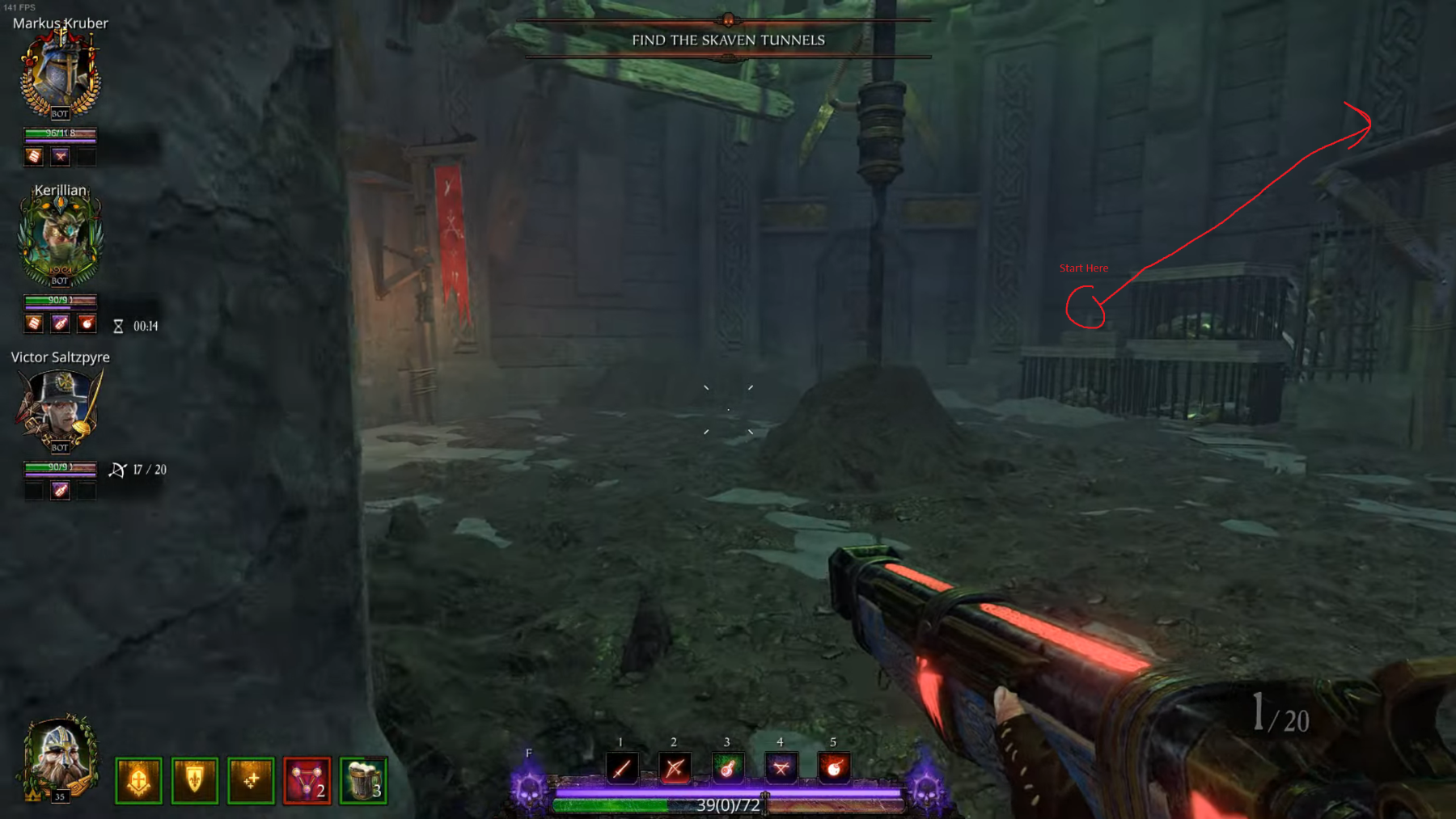 The route up to the top of the room is a straight line for jumping. The book is perched on top of a box.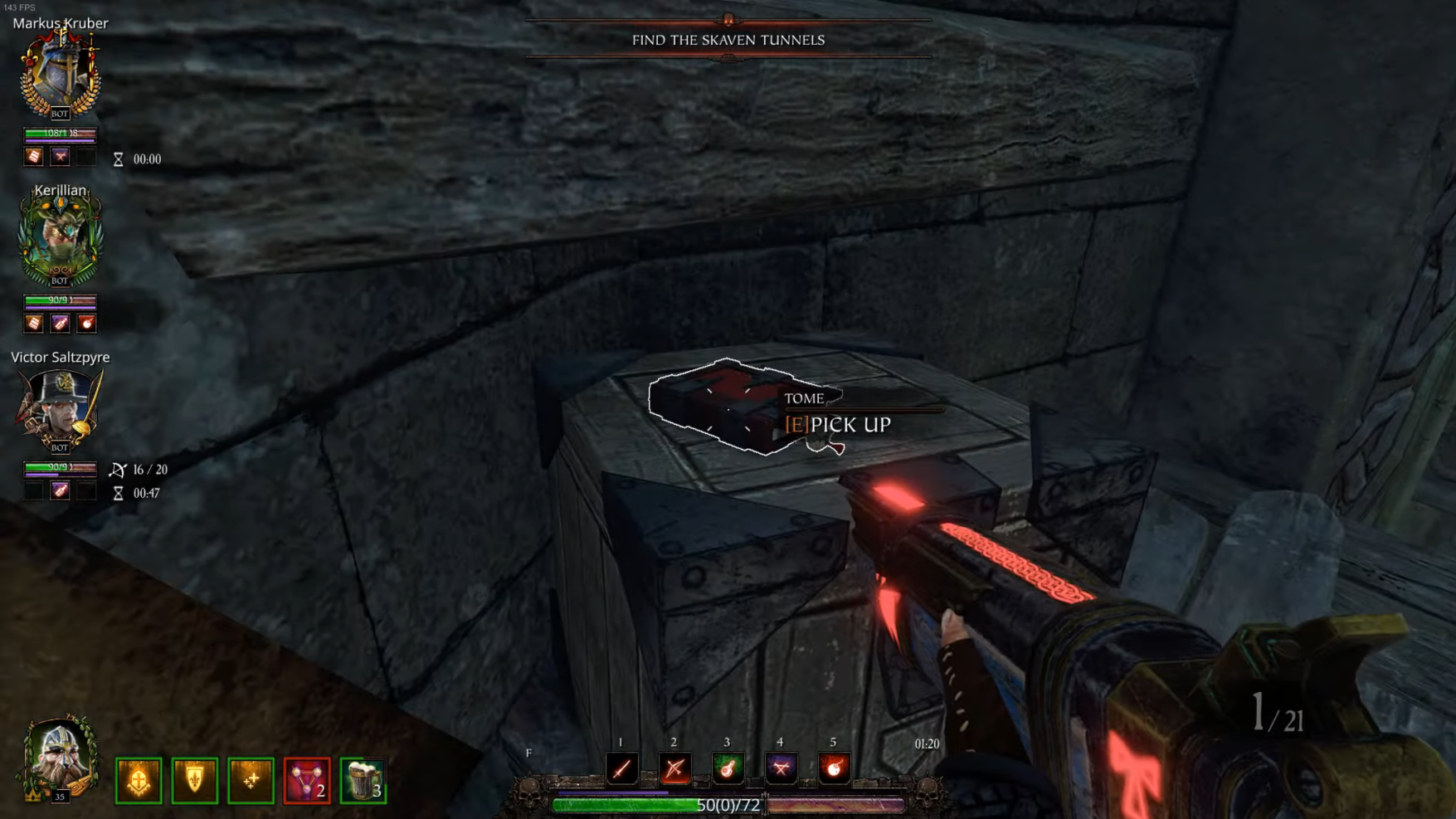 That's everything we are sharing today for this Warhammer: Vermintide 2 guide. This guide was originally created and written by Raven1694. In case we fail to update this guide, you can find the latest update by following this link.
If you believe that any of the content on this site violates your rights, including your intellectual property rights, please contact us immediately using our contact form.