This guide will teach you how to make a consistent amount of tickets while spending only a few tokens in Tower Unite.
Take Advantage of The Ice Cave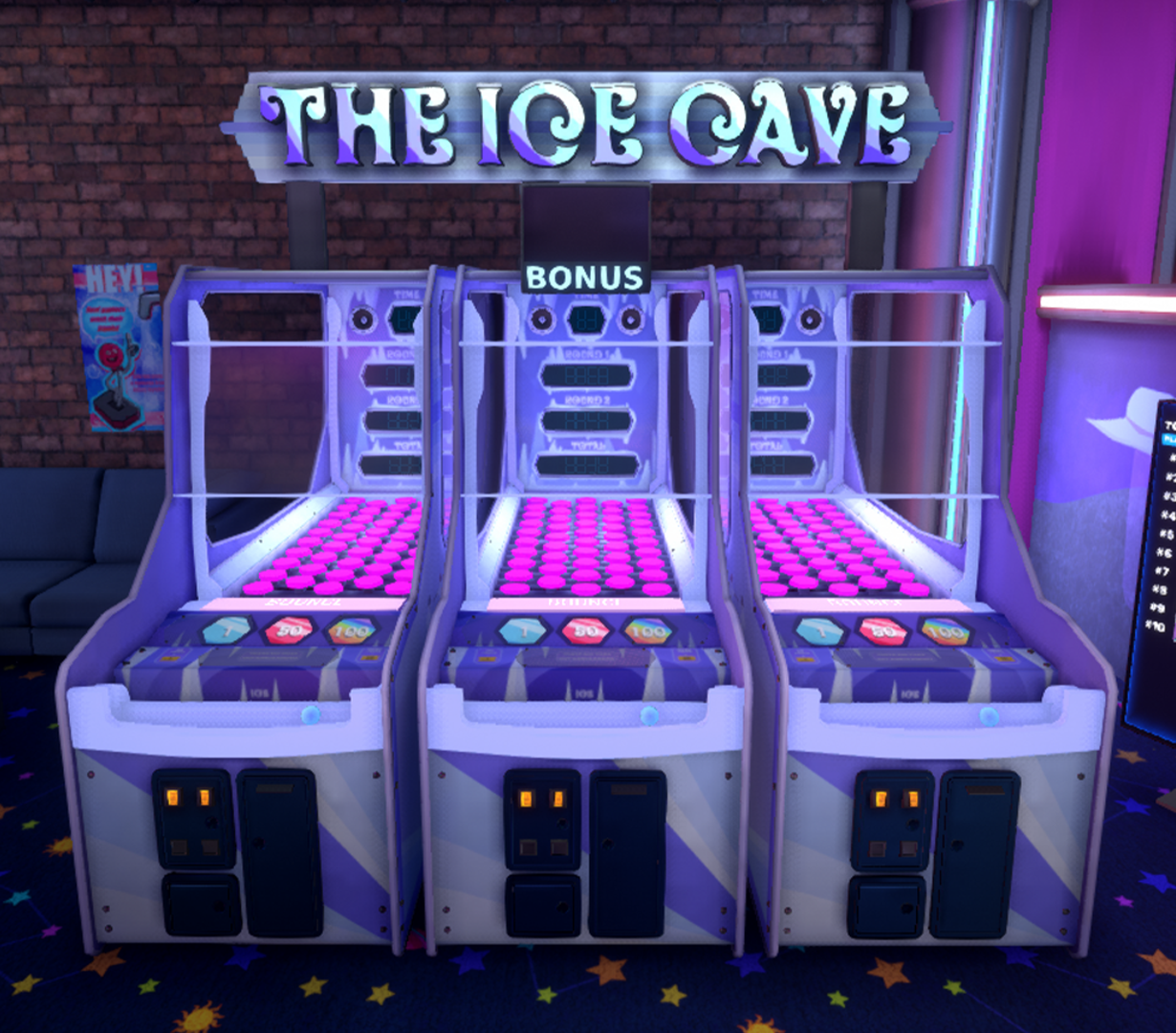 The game to play to make the most tickets the easiest is The Ice Cave, which is right across from the Arcade store, up the stairs next to the Little Birde Feeders game.
How to Play
To play The Ice Cave, you must press "E" to pick up the balls. Then, you can hold the left click to charge a throw and once you release, the ball will be thrown. There is no limit to the number of balls that you can throw, and you have 35 seconds to turn all of the red tiles blues by bouncing balls onto them. If you can manage to turn all of the red tiles blue, you enter a bonus round where you have an opportunity to turn rainbow tiles black by bouncing balls onto them.
Each red tile that you turn blue is worth 50 points, which equals 5 tickets, each rainbow tile that you turn black gives you 100 points, which equals 10 tickets.
The Strategy
All you have to do to consistently make a ton of tickets by playing this game is to spam "E" and your left mouse button "LMB" while slightly moving your cursor around.
There is no limit to how many balls you can pick up in the time limit so you should be able to hit all of or if not most of the tiles with minimal effort, netting you anywhere from 250-650 tickets in a game where you only spent 5 tokens.
And that concludes this Tower Unite guide. Help us improve this guide by leaving your suggestions in the comment section below.
If you believe that any of the content on this site violates your rights, including your intellectual property rights, please contact us immediately using our contact form.