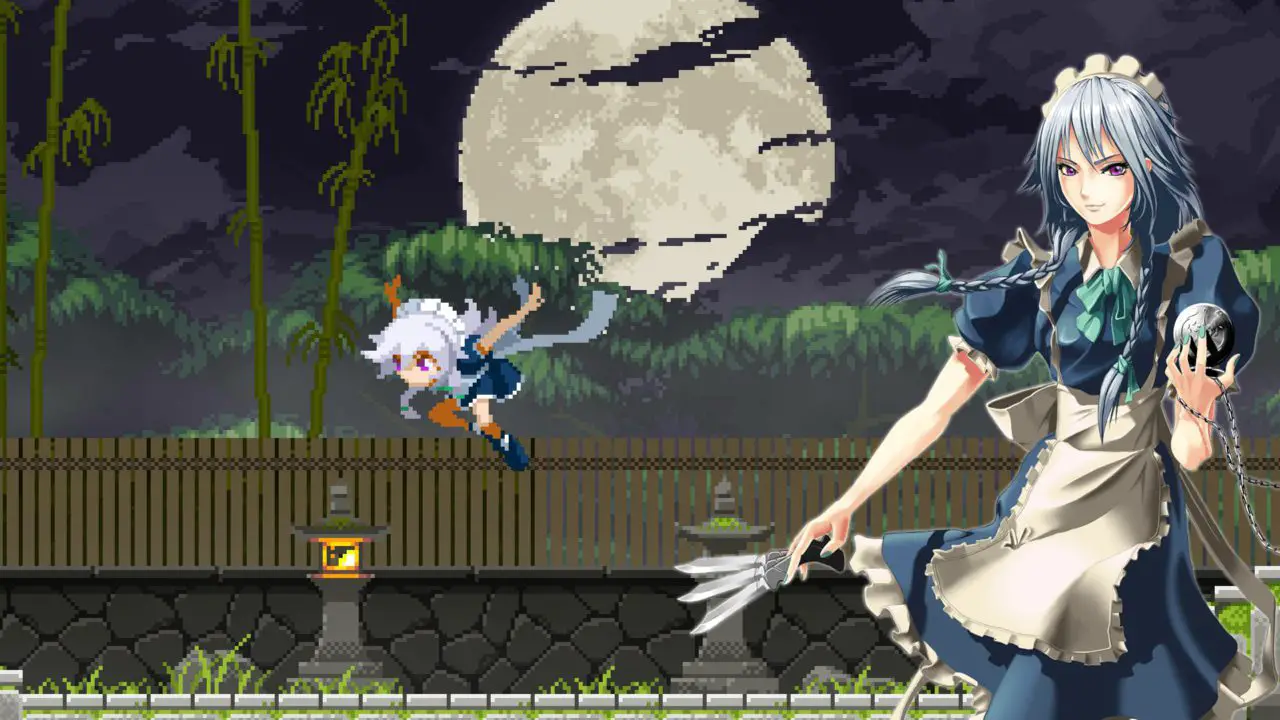 Some stats on the effect of gems, spells, and levels that we gathered in Touhou Luna Nights.
Gem Effects
Diamond has been separated in two since each stat has different scaling.
The effect per gem is the effect that a single gem has.
Gems for 0.1 is the number of gems required for a 0.1 change in stats.
The effect at 9999 is the effect received with full gems.
Price is how much one gem sells for.
Shop XP per gem is how much XP a single gem is worth if it is used to buy XP from the shop.

In regards to the 3 regen gems, I am not completely certain that the numbers are correct. They were gathered by recording how long it took to regen a given amount and calculating roughly how much you regen. They should however be close enough that any error is insignificant.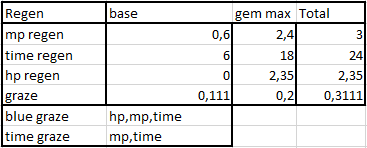 By default you regen roughly:
0.6 mana, 6 times, and 0 health every second.
Gems increase this amount by
2.4 mp/s, 18 time/s and 2.35 hp/s respectively to a total of 3 mp/s, 24 time/s and 2.35 hp/s.
The amount of resources that graze regenerates is roughly 1 point of hp/mp/time for every 9 "points" of graze. Amethysts can increase this by up to an additional 1 point of hp/mp/time for every 5 "points" of graze. Blue graze regens all 3 resources while time/pink graze only regens mp and time. Time regen specifically from pink graze however seems to be greatly increased to the point where it is matching if not exceeding blue graze despite vastly fewer graze points.
Spells
For spells, the spell modifier is how much damage the spell deals based on your ATK stat. This modifier is on a per damage tick basis. If it has more than one damage tick the amount is specified after the x.
For example, a stun knife with an attack stat of 20 would deal 40 (20*2) damage for the knife itself and each of the 3 thunder damage ticks would deal 30 (20*1.5) damage for a total damage of 130 damage. Dmg/Cost is how much damage the spell deals with relative to a basic knife. A value of 1 would be the same damage/mana as a single knife.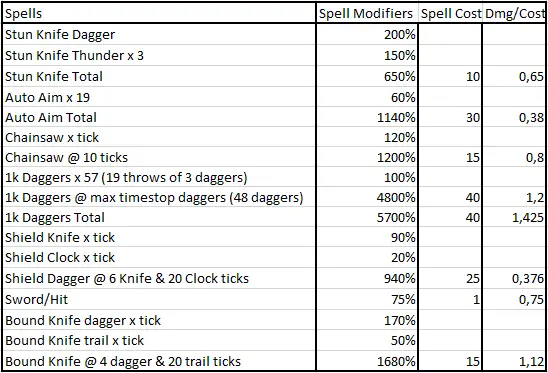 Level and XP
Beyond the increase in stats at every level and the effect of gems there also seems to be something that grants an additional +3 damage somewhere.
Fractional damage is calculated when you deal damage.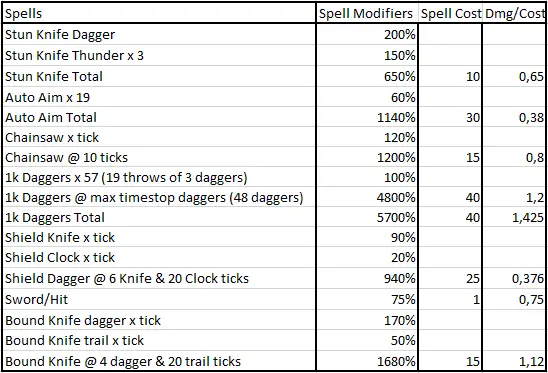 The boss rush mode grants a total of 1450 XP for beating all bosses with this XP distribution.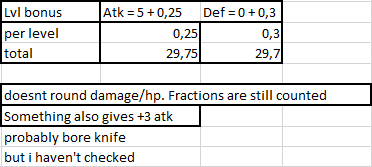 It takes 70 completed boss rushes to go from level 1 to level 99.
The game does not seem to use some kind of simple XP formula and as such, I had to manually go through each level and write down the XP requirements. XP to next is how much more XP is required to reach the next level while XP to next increase is how much more you need relative to what you needed the last level.
While it is not possible to reach level 100 the game says how much XP is required if it was possible so I'm including it mostly for completion.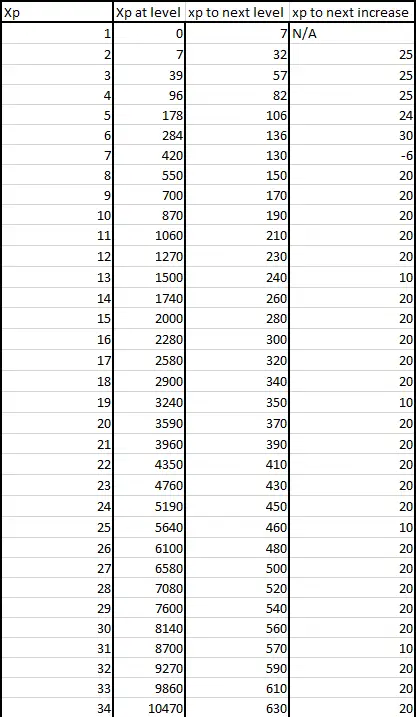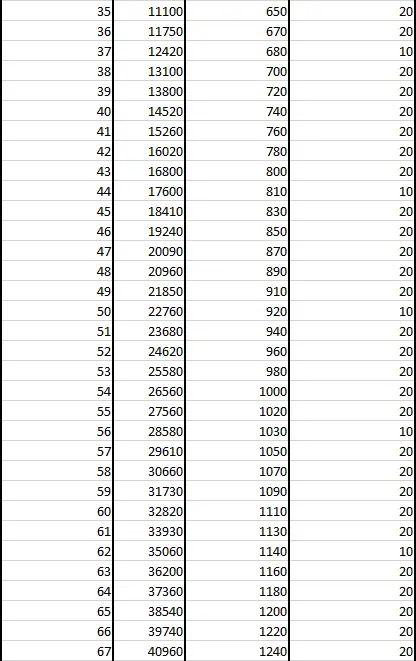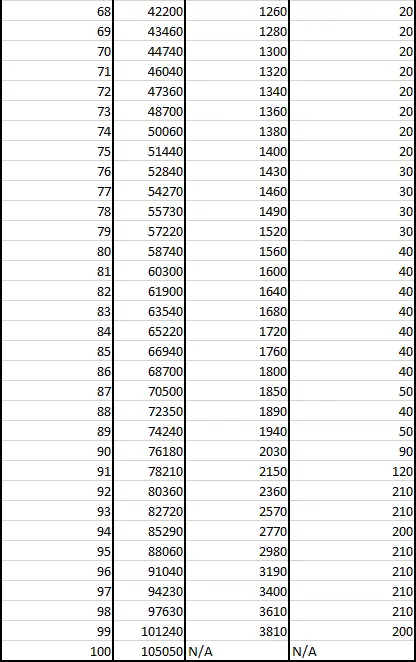 That's everything we are sharing today for this Touhou Luna Nights guide. This guide was originally created and written by Roatze. In case we fail to update this guide, you can find the latest update by following this link.
If you believe that any of the content on this site violates your rights, including your intellectual property rights, please contact us immediately using our contact form.