Read this guide if you are unable to set the fullscreen resolution to your monitor's native resolution and have DPI scaling enabled.
Starlit Season does not appear to check DPI scale settings in Windows when it runs, preventing the game from running at the native resolution of your monitor if DPI scaling is set to anything other than 100%.
How to Fix
Navigate to your installation directory for Starlit Season.
Right-click StarlitSeason.exe, and select Properties.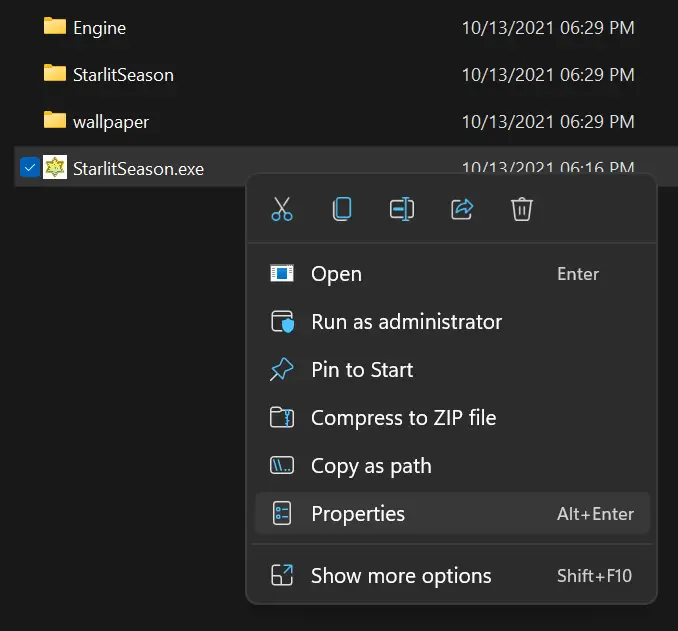 Navigate to the compatibility tab, and click "Change high DPI settings."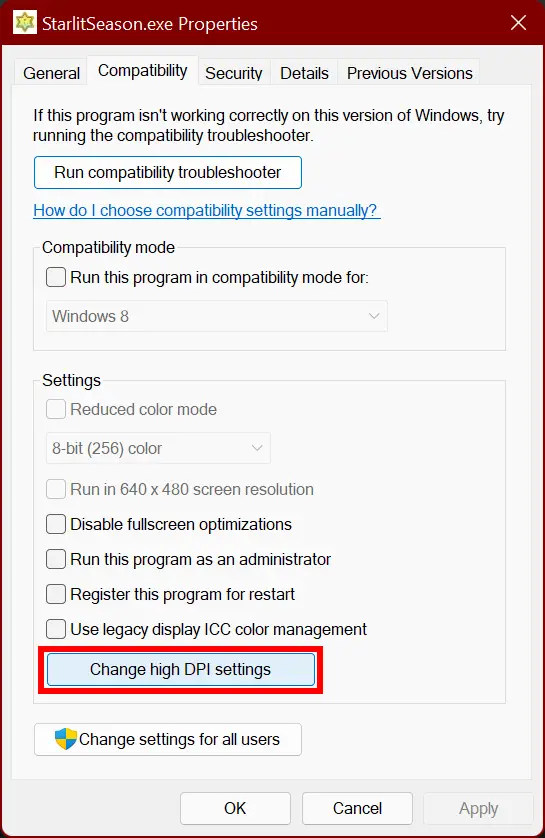 In the new window that pops up, under "High DPI scaling override," check the box "Override high DPI scaling behavior," and set it to Application.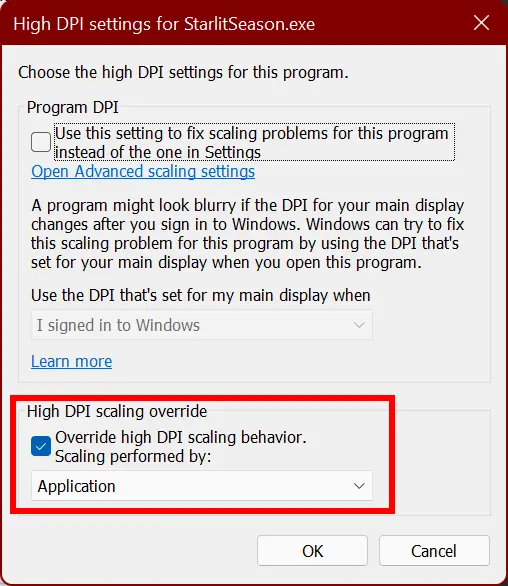 Click OK, close the properties dialogue, and re-launch the game.
Navigate to Option > グラフィック
Under スクリーンモード, if you have borderless fullscreen already set (仮想フルスクリーン), you should see your monitor's native resolution already set. If you want to confirm that it's working, set スクリーンモード to ウィンドウ (windowed), and you should be able to choose your monitor's native resolution.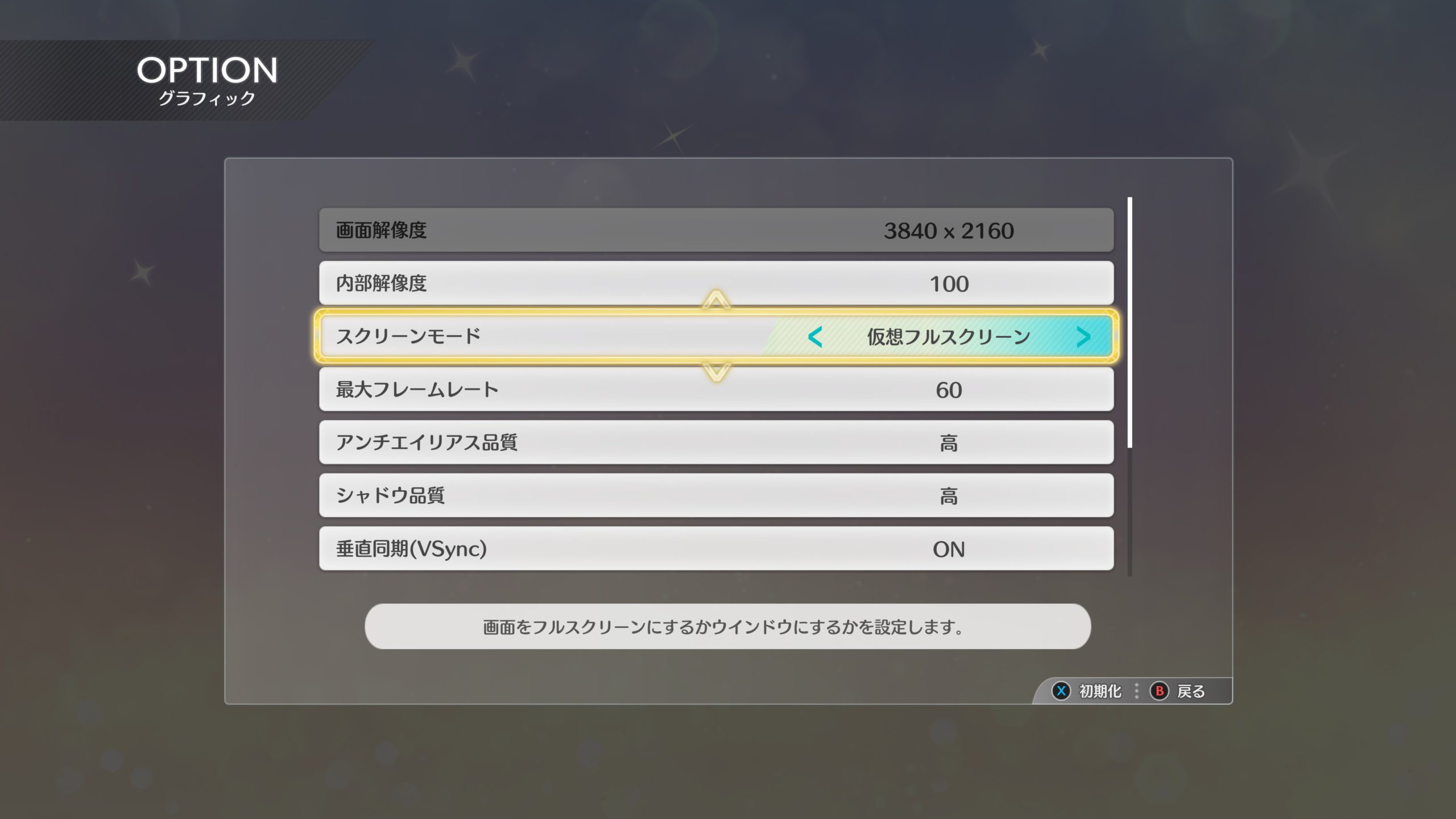 If done correctly, you should now be able to enjoy Starlit Season in higher resolutions.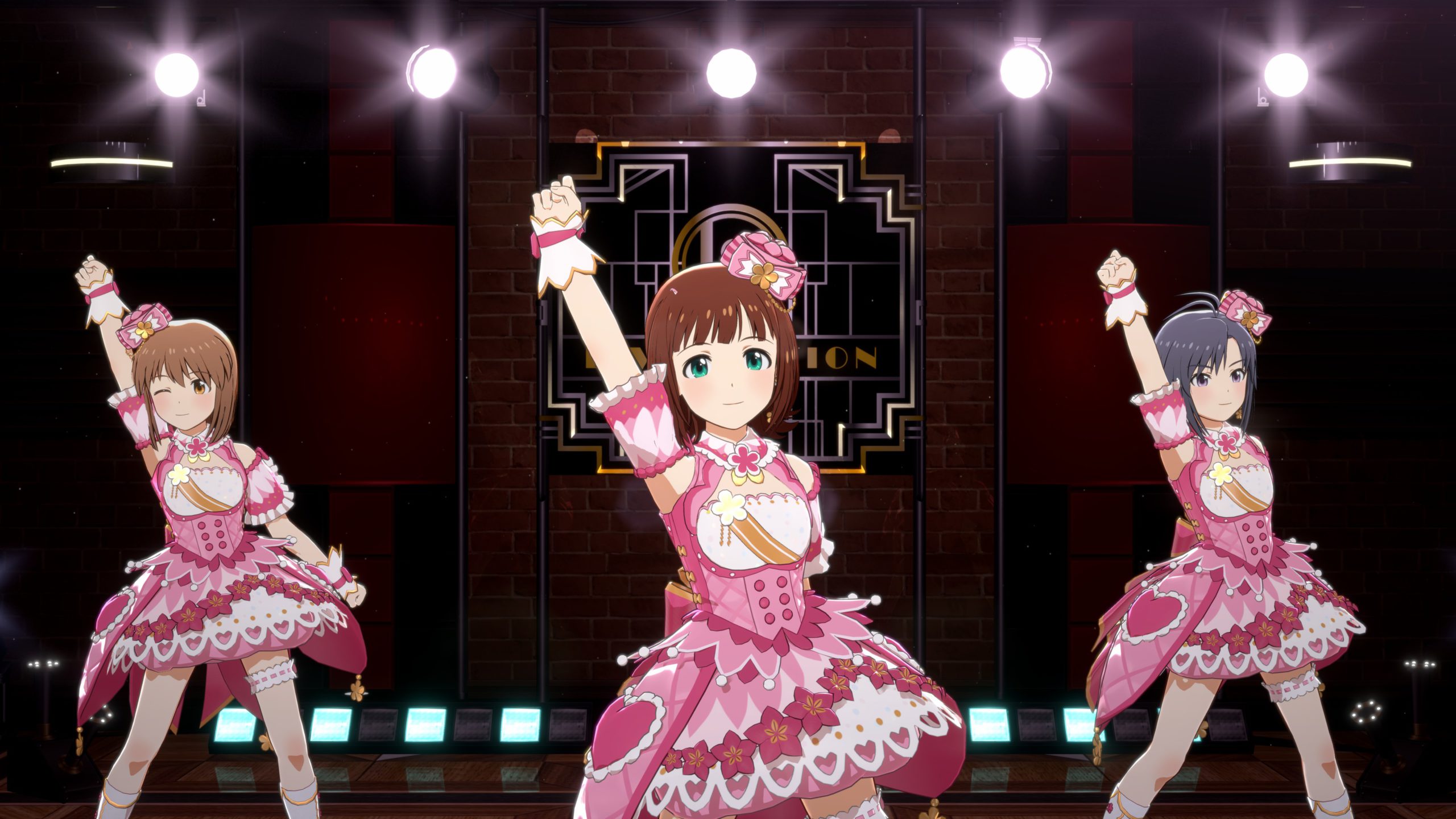 Remarks
As of version 1.00, there is a currently unused option for fullscreen – フルスクリーン.
This option might be re-enabled in a future update, but right now it is not known if this is a bug or if the option was deliberately removed from the game.
That's everything we are sharing today for this THE [email protected] STARLIT SEASON guide. This guide was originally created and written by NamelessGentJP. In case we fail to update this guide, you can find the latest update by following this link.
If you believe that any of the content on this site violates your rights, including your intellectual property rights, please contact us immediately using our contact form.