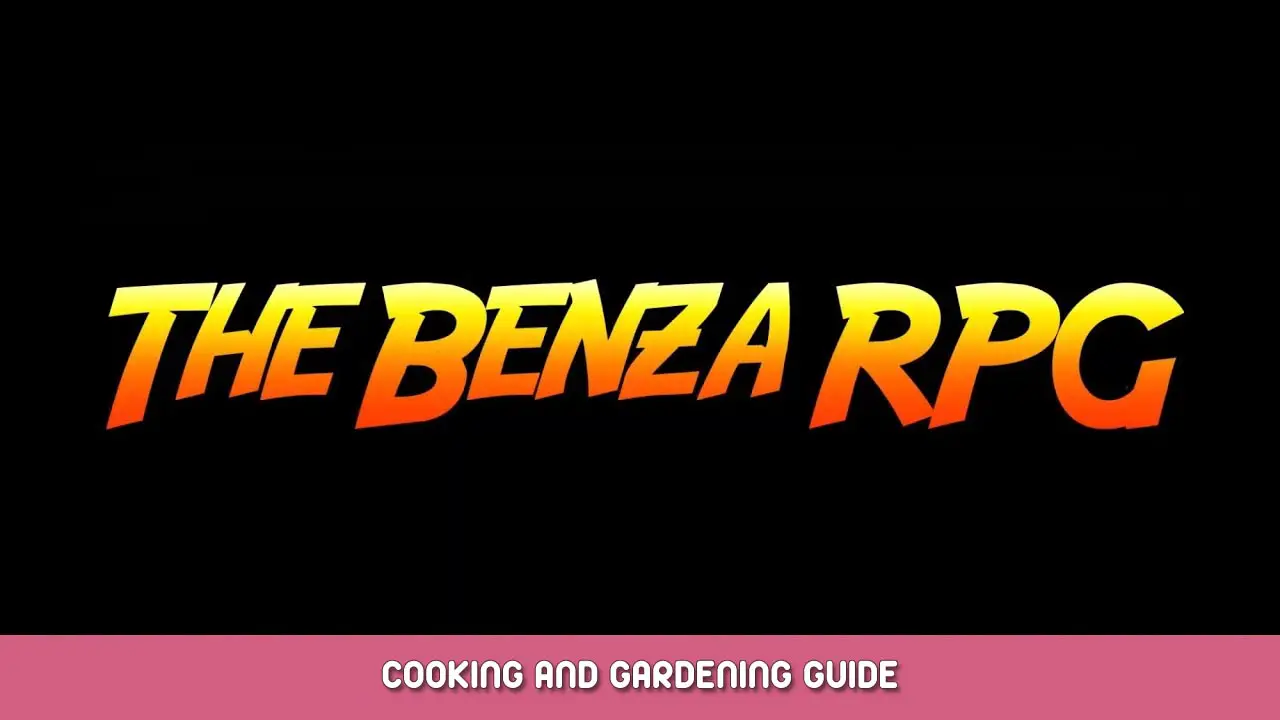 Title: The Benza RPG
Release Date:
Developer:
Publisher:
Information about The Benza RPG is still incomplete. Please help us fill the details of the game using this contact form.
This is a guide to the cooking and gardening mini games in The Benza RPG.
Introduction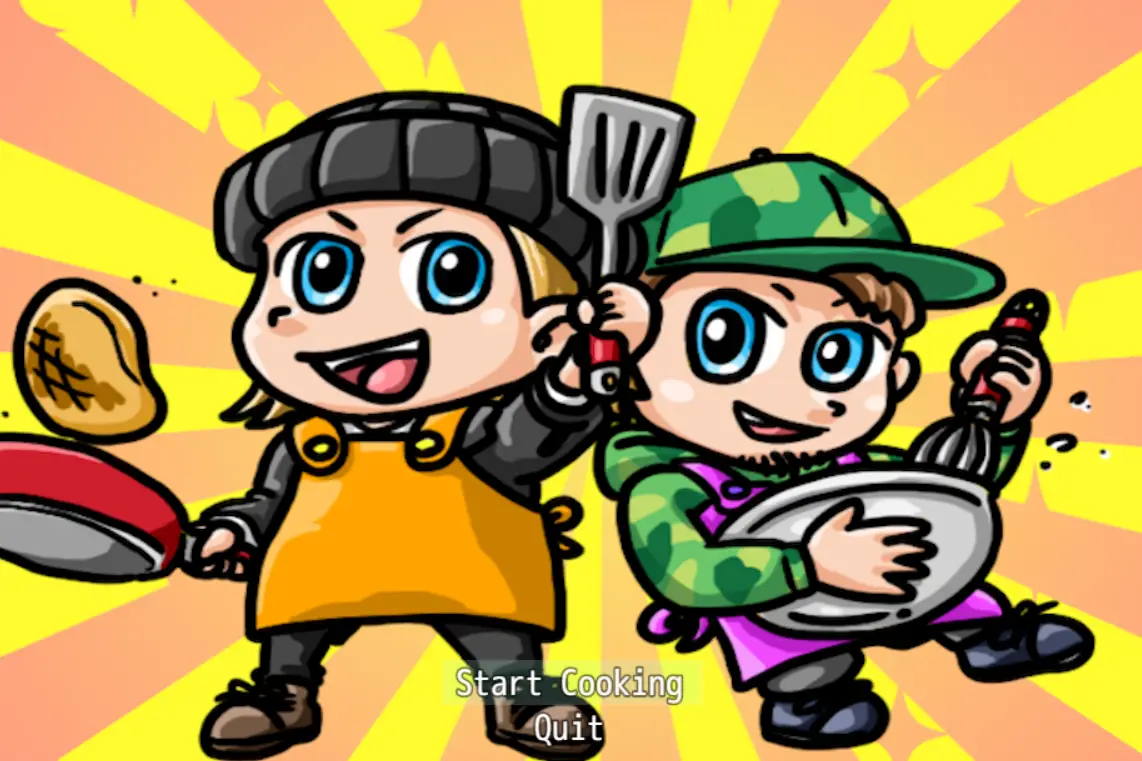 The Benza RPG has a gardening system and a simple cooking system. Both can be accessed from Chris and Kyle's house as well as the 45th floor of the Japanese school. Gardening is the only way to get the ingredients to cook, and cooking allows you to get your hands on some items that you cannot buy at any stores in the game.
Though both are quite simple, especially the cooking system can be a bit confusing if you don't understand how it works and what is needed to make each item.
This guide will introduce each system, go over the basics, and let you know how to get started!
Gardening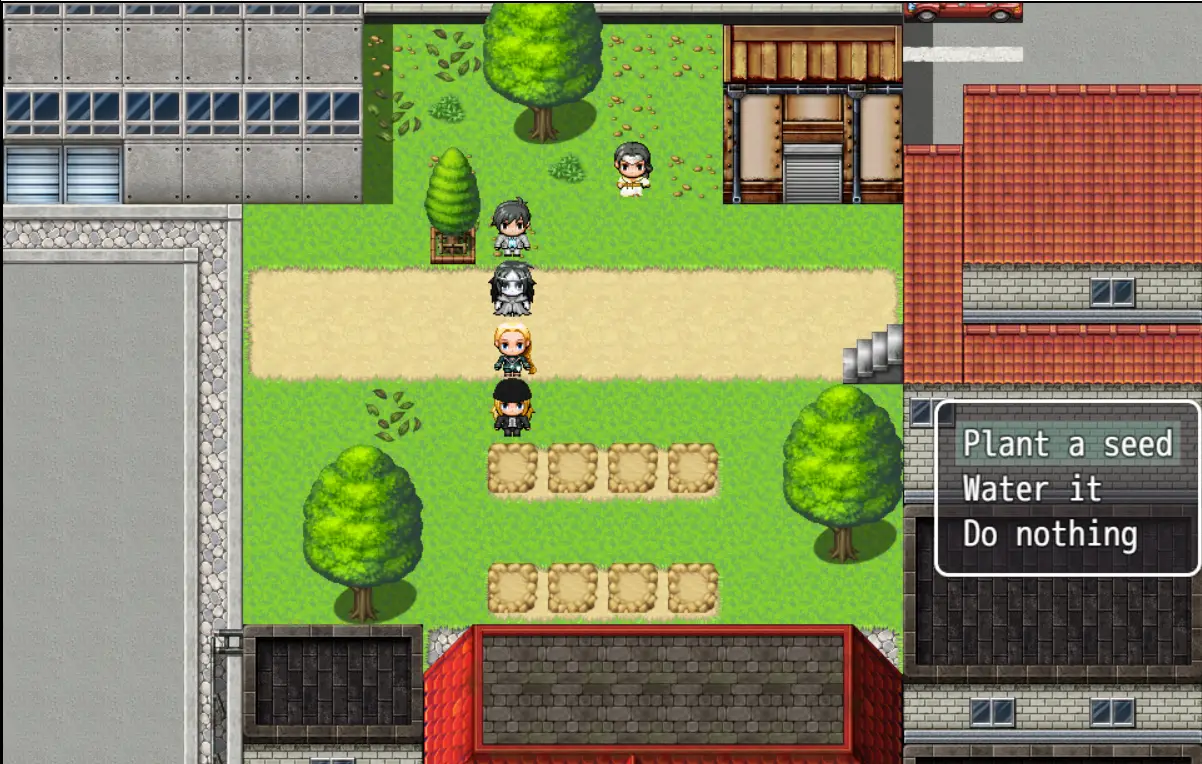 The party has the ability to grow ingredients that can be used to cook things at the gardens located in front of Chris and Kyle's house and on the 45th floor of the Japanese school. There are 8 squares of gardening space in each of the two possible gardening locations. To begin, simply check one of the squares and you will be presented with three options.
Planting a seed will open a menu that lets you choose an item to use. Only seeds are able to be used, so don't worry about wasting an item.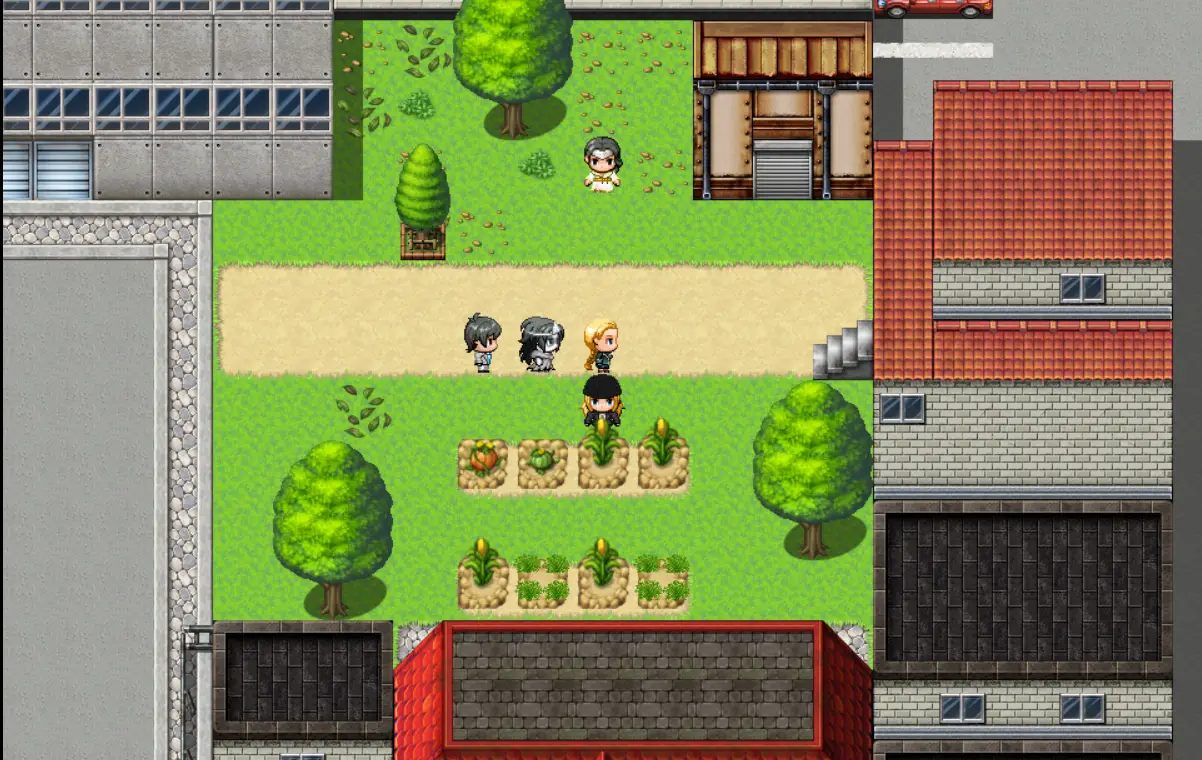 After planting the seeds, real time needs to pass before they can be harvested. The time varies depending on the seed, but watering the plant helps speed up the time. Watering the same patch of land after it has dries does improve the speed of the item growing, so if you notice that one of the squares has dried feel free to water it again.
The third option is to remove the item before it has fully grown. This is a bit wasteful as you will not get the seed back, so this is only useful if you are in a hurry and don't want to wait for the planted seed to grow.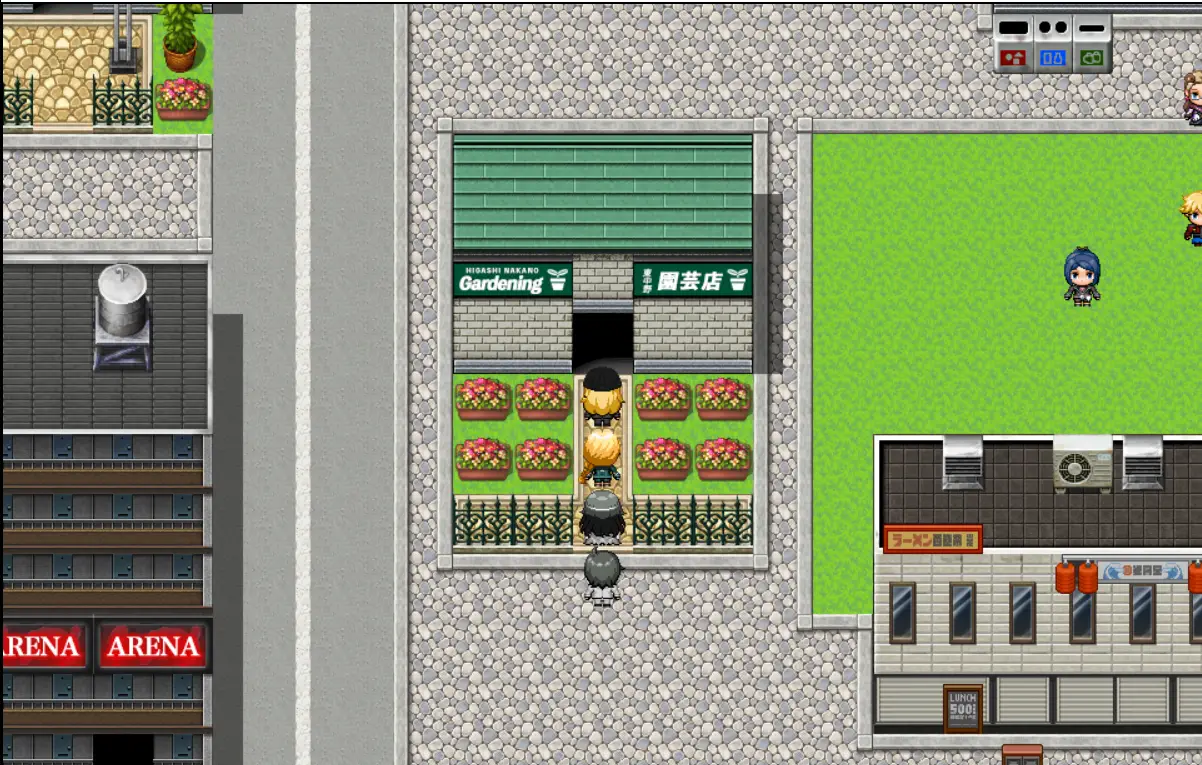 Seeds can be purchased from Luna in the Gardening Store or at the convenience store in Okubo. Seeds can also be found as random drops from monsters. There are several different monsters that can drop seeds, so make sure to check the bestiary in the Shadow Circus if you are looking for a specific seed. I recommend the outside area of F26 in the Japanese school as a single fight can drop up to three seeds.
Shopping for Seeds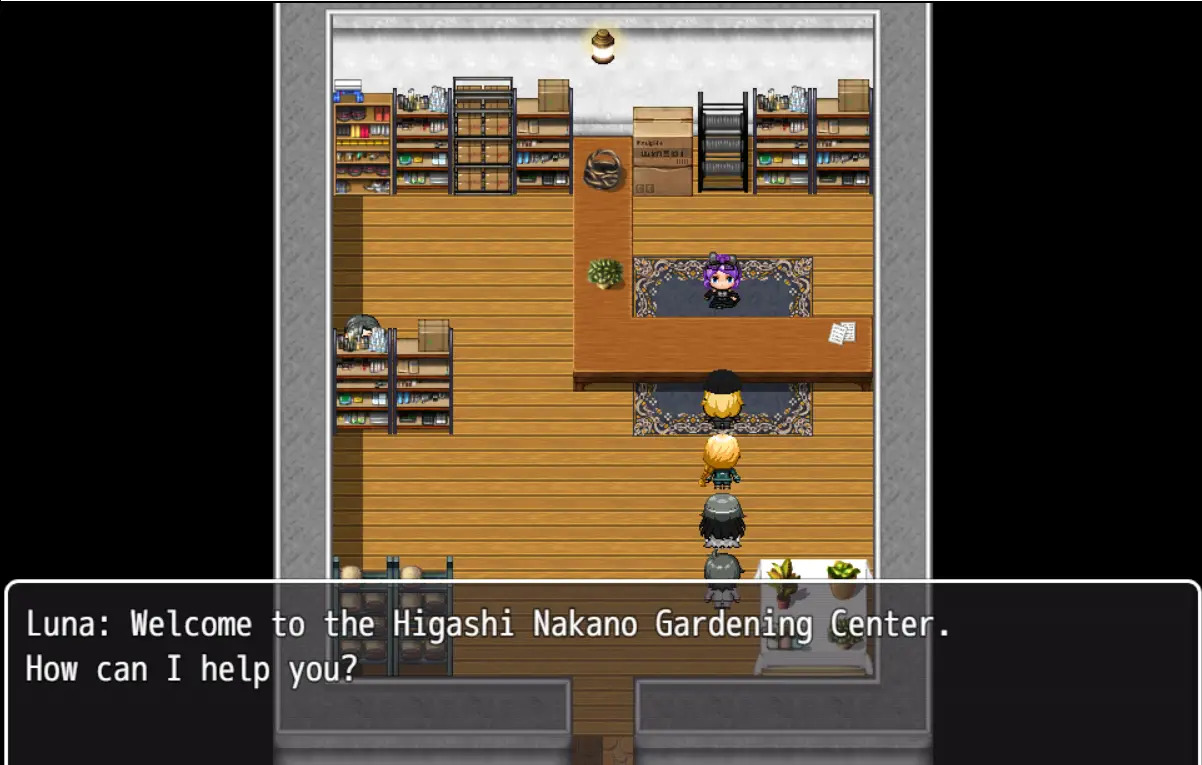 Listed below are the cost of the various seeds in each city. The Gardening Center in Higashi Nakano is just to the southwest of the Japanese school and is directly across from The Benza Battle Arena.
Higashi Nakano
Seed: Carrot 50G
Seed: Grape 50G
Seed: Tomato 50G
Seed: Eggplant 125G
Seed: Pumpkin 125G
Seed: Corn 125G
The 8-12 in Okubo sells a seed. The 8-12 is the store on the far right.
Okubo
Seed: Wheat 150G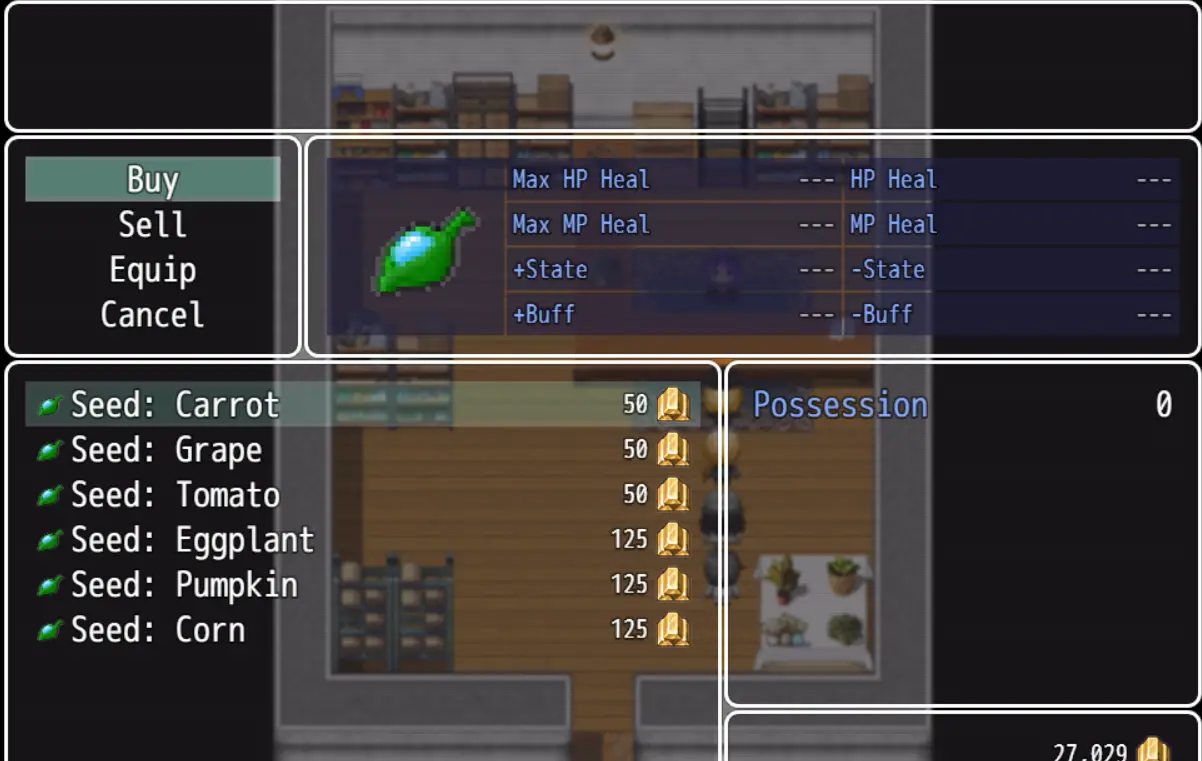 Cooking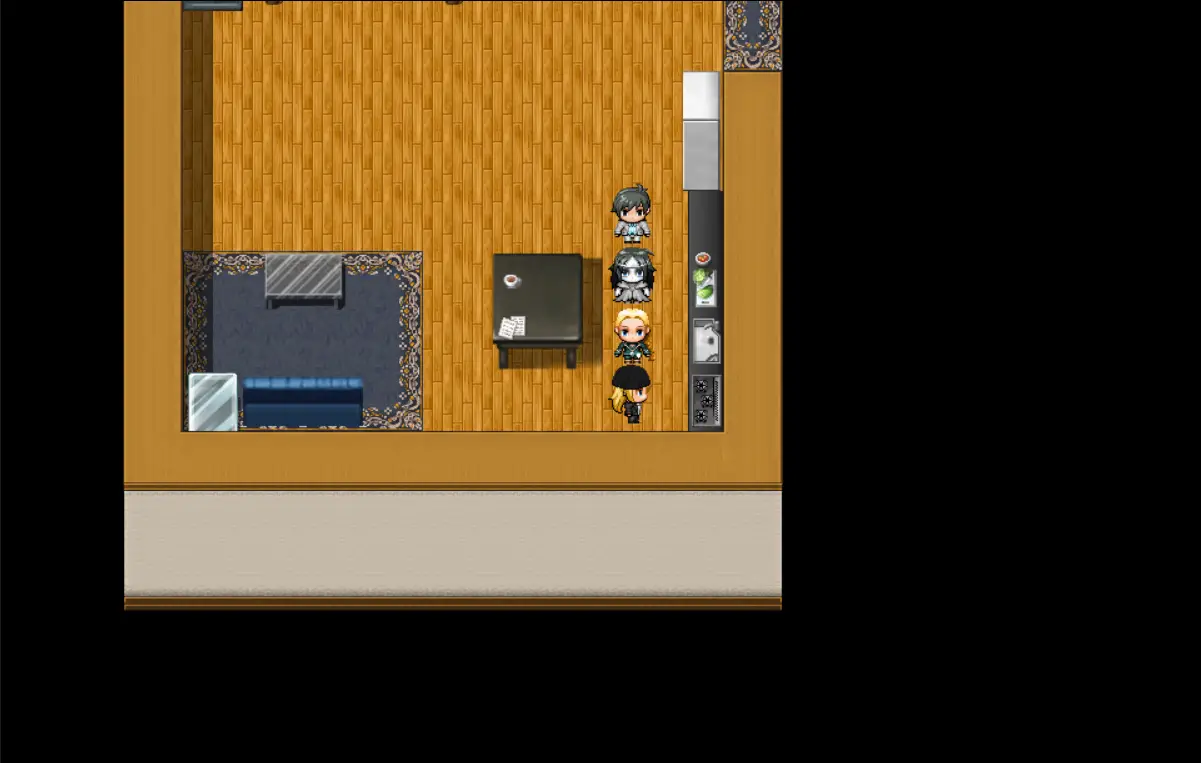 The party is able to cook different valuable items at the kitchen stove in Chris and Kyle's house as well as at the stove on floor 45 of the Japanese school. Some of these items cannot be bought in stores and can only be made via cooking.
In order to be able to cook, you need to have three of each ingredient required for the level of cooking that you are interested in trying. For example, if you want to make something in the basic category you need to have three carrots, three tomatoes, and three pumpkins. Once you have that, that level of cooking will become available.
Basic, advanced, and supreme do not have any bearing on the success rate or difficulty of making the items associated with that level of cooking. They are simply titles to differentiate the different potential items that can be made. Additionally, recipes are not needed to be found before the items can be made, they are only in the game as a hint to help you understand what three items need to be used together.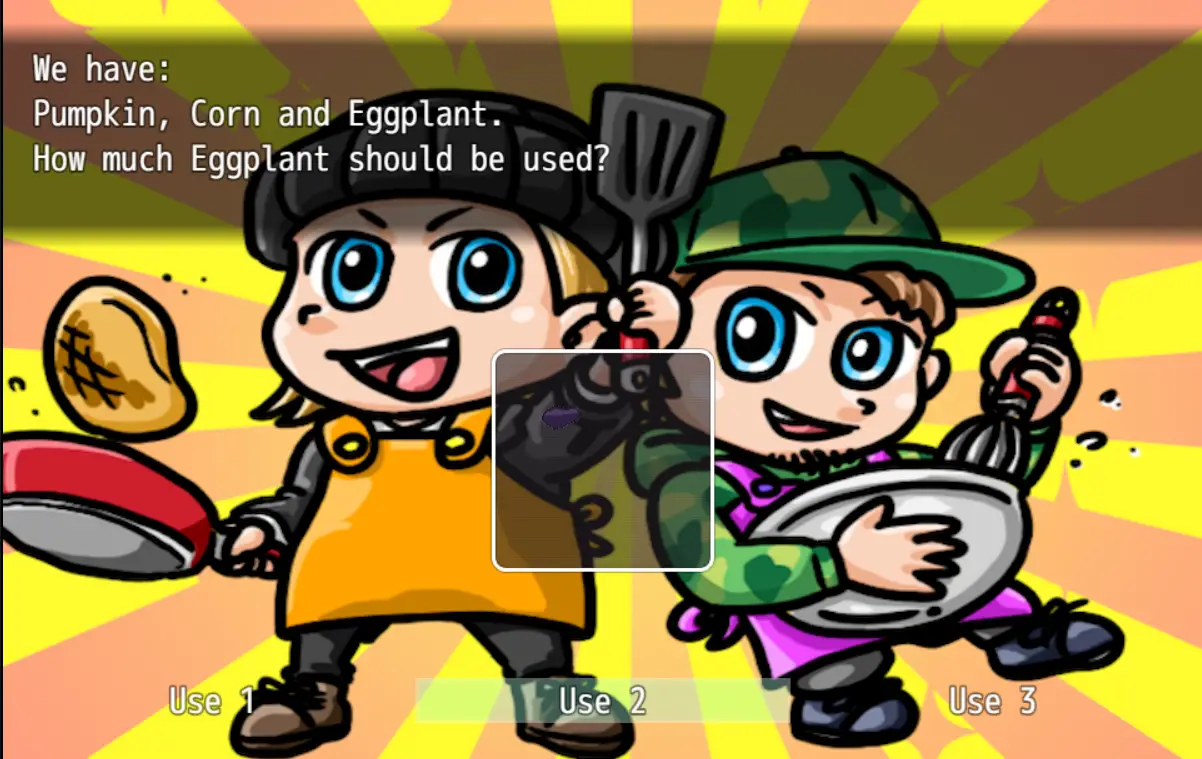 Here is a list of the ingredients needed for each level and the potential items that can be made. Be warned that there is a small element of luck involved as using two of each item can sometimes lead to getting the higher tier item.
Bento, Deluxe Bento, and Supreme Bento are not available for purchase until very late in the game and are extremely useful, so those should be your top priority. Additionally, Sugar Cookie is a decent MP recovery item that is easy to make as well as Fried Chicken being a good TP recovery item to have on hand at any point in the game. Can Coffee and Fruit Juice can be rather cheaply bought or found while you're exploring, so they aren't really worth the effort.
Basic Cooking
Ingredients Used: Tomato, Carrot, Pumpkin
Can Coffee (One of each item)
Sugar Cookie (Two of each item)
Bento (Three of each item)
Advanced Cooking
Ingredients Used: Pumpkin, Corn, Egg Plant
Fruit Juice (One of each item)
Power Bar (Two of each item)
Deluxe Bento (Three of each item)
Supreme Cooking
Ingredients Used: Wheat, Carrot, Egg Plant
Energy Drink (One of each item)
Fried Chicken (Two of each item)
Supreme Bento (Three of each item)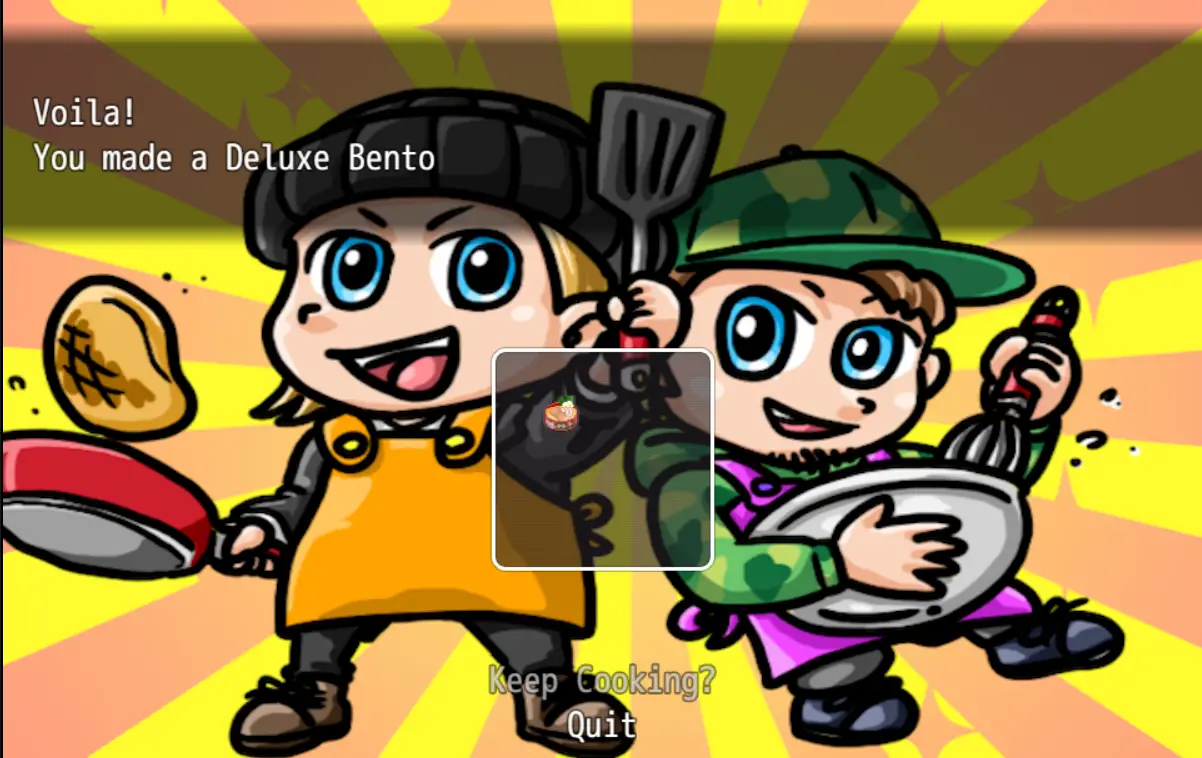 That's everything we are sharing today for this The Benza RPG guide. This guide was originally created and written by craft777. In case we fail to update this guide, you can find the latest update by following this link.
If you believe that any of the content on this site violates your rights, including your intellectual property rights, please contact us immediately using our contact form.