Using this method, you should get 100% of the achievements of Telepathy Zero in no time!
Introduction
If you actually took your time downloading this game, chances are you want to get another perfect game.
So what is this game about? Well, the game randomly selects one of three shapes, and you have to guess what shape the game has selected. All achievements are about getting a streak of random guesses, where the last one requires you to get 10 correct guesses in a row. Had there been no way to cheese this, there'd be a 1 in 59049 chance of getting this, resulting in an average of about 49 hours necessary to get 100%.
That's too much work, so let's utilize a glitch instead.
Preforming the Glitch
Prerequisites: You need to get an auto clicker, preferably one where you can choose how fast it can click (e.g., FastClicker). Set to a really high count, like 500-900 clicks per second.
After setting up the auto clicker, make it press any of the 3 choices rapidly.
After a couple of seconds, you should get a white screen with a CORRECT or WRONG sign.
When you see this, stop the auto clicker.
Now it should show you all answers after one second from asking a question.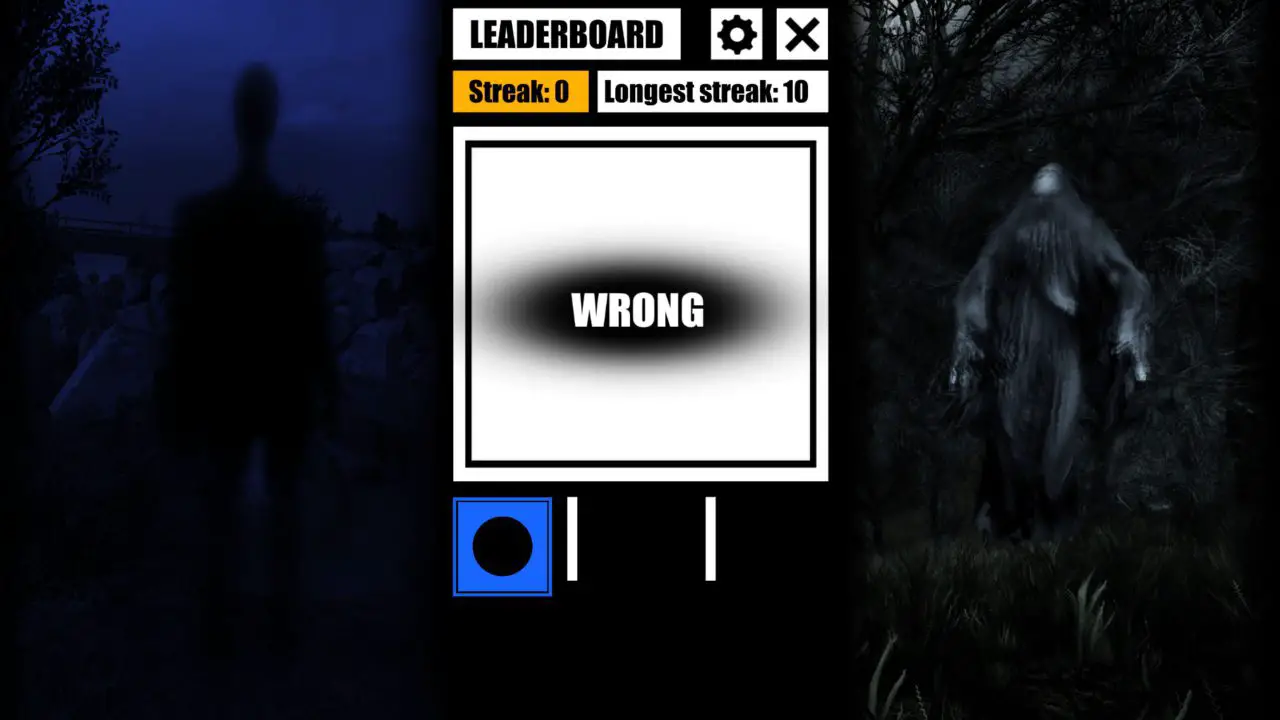 This is how the screen should look when triggering the glitch correctly.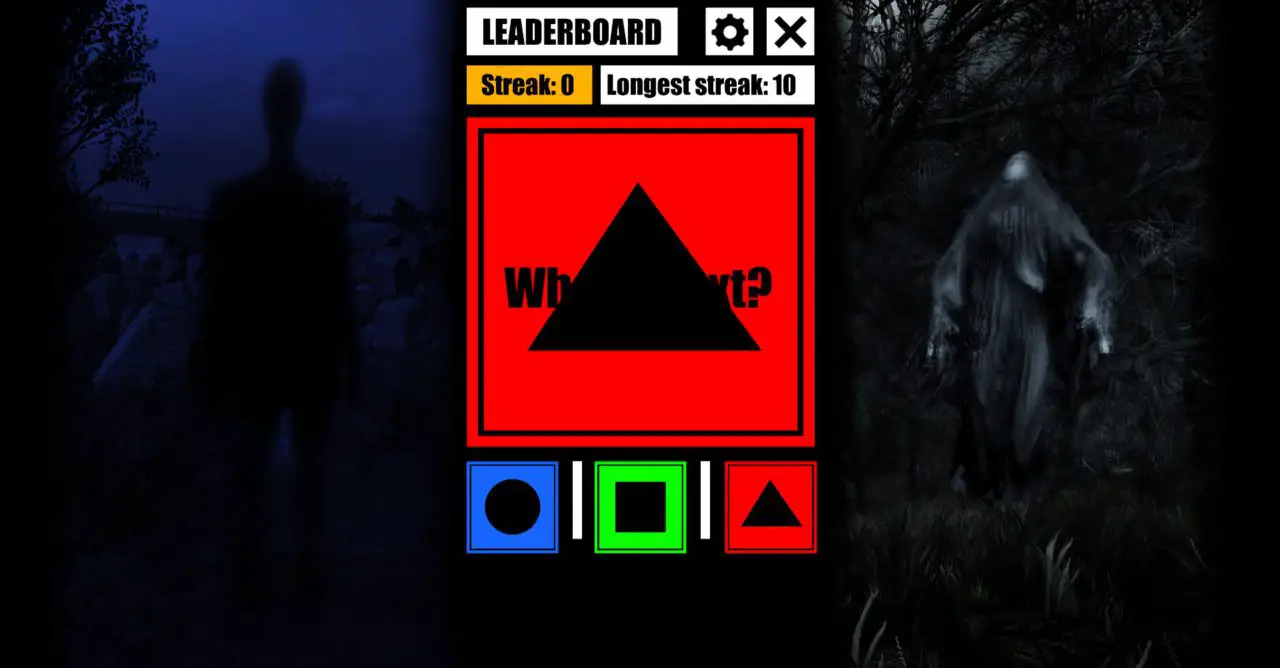 If done correctly, the correct shape will be drawn over the "What's next" text.
If you believe that any of the content on this site violates your rights, including your intellectual property rights, please contact us immediately using our contact form.