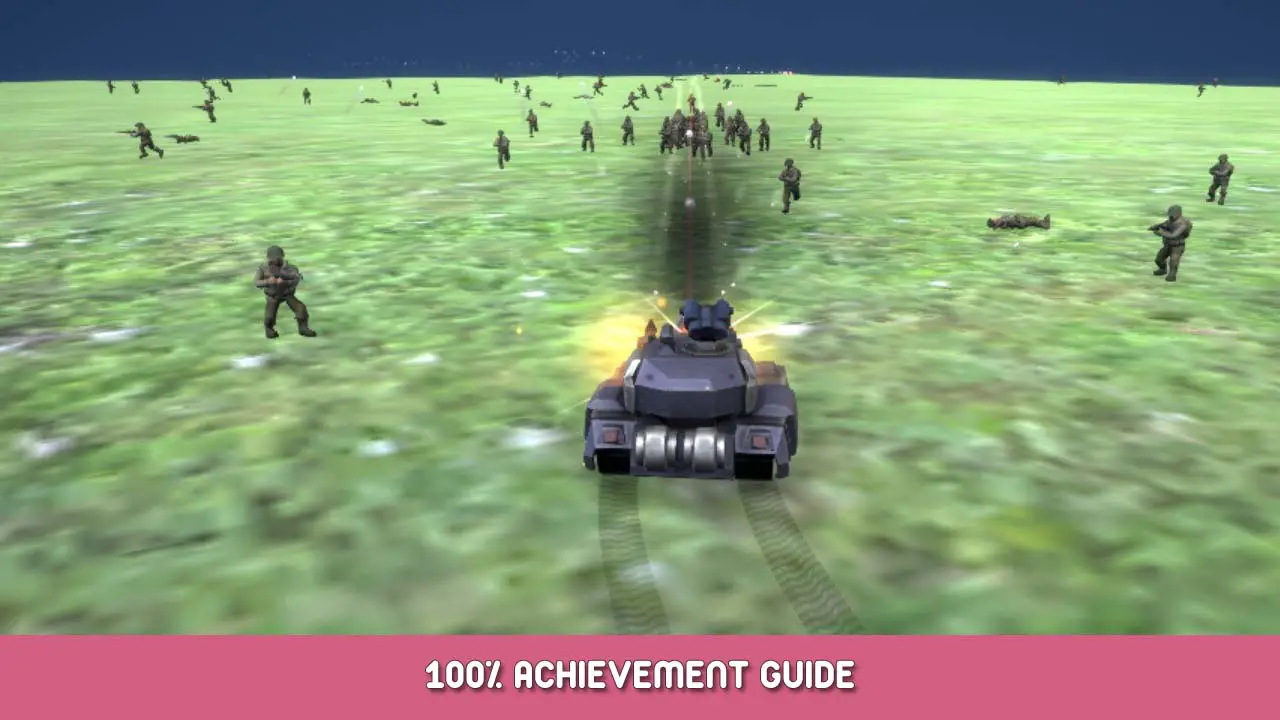 Title: Tank Slam
Release Date:
Developer:
Publisher:
Information about Tank Slam is still incomplete. Please help us fill the details of the game using this contact form.
A guide for the 4 achievements for Tank Slam.
Introduction
I wanted to put together a guide for Tank Slam. While there are only 4 achievements, there seems there's a bit of trouble unlocking them.
I'll show what the requirements are for each achievement, include a few screenshots, but I will be making a video showing how to make a map in the Map Editor and explain how it can help with getting both the Bouncer and Long Shot Achievements fairly easier than playing through the game's levels.
An absolutely massive thank you to Nyx for advising on the method described in the Level Editor, making the two aforementioned achievements so much easier to get.
Let's get started.
Under My Wheels [aka Run Down] (50 Kills)
To unlock the Under My Wheels Achievement, you must run over 50 Enemies over the course of the game. It is most likely that only solider enemies count for this achievement. I don't think you should have any issue with this achievement, but if you do, I'm curious if the game has difficulty counting enemies killed at the same time. So running over huge groups could prove problematic for tracking.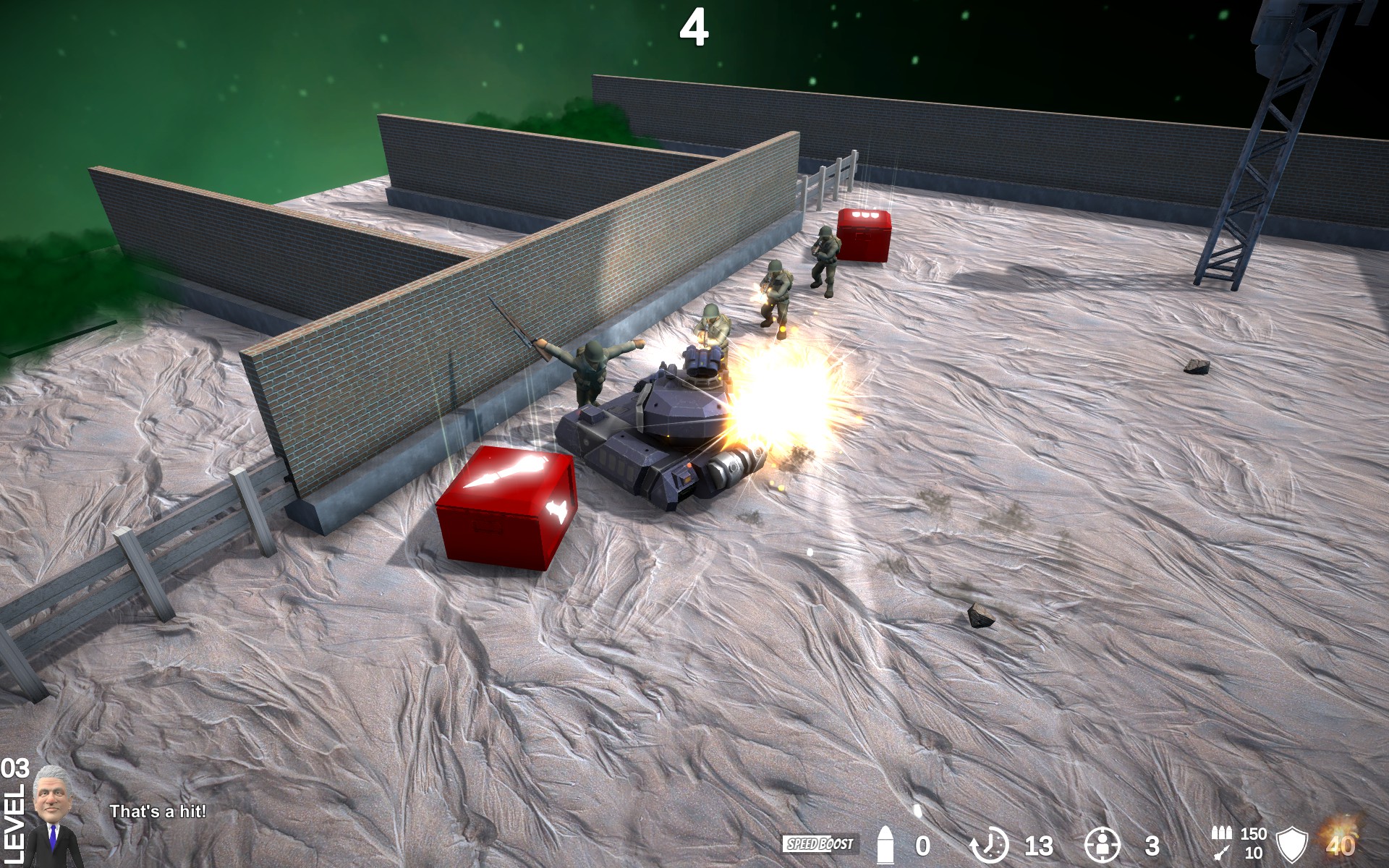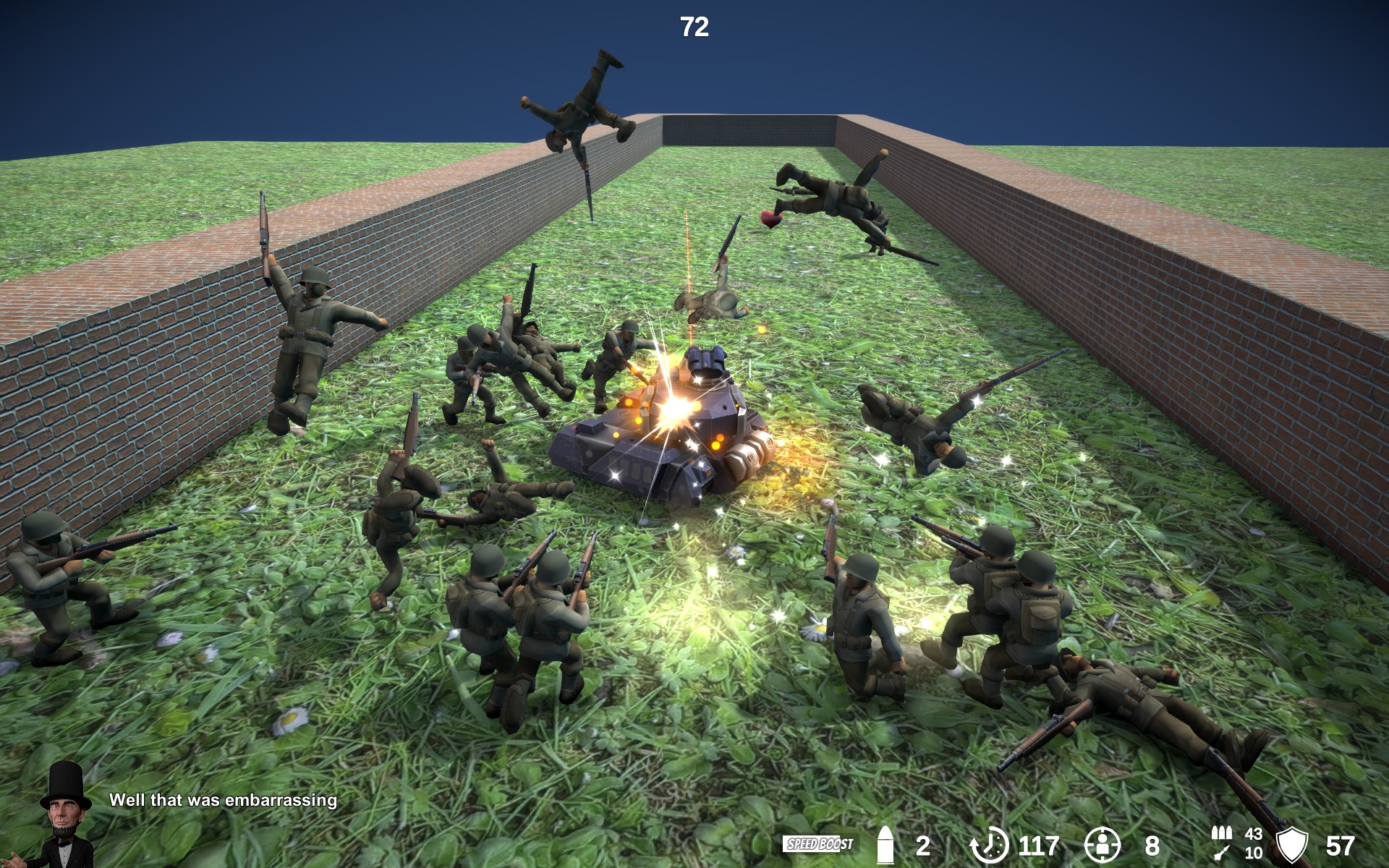 Commander (100 Kills)
To unlock the Commander Achievement you must kill 100 Enemies over the course of the game. As you would assume, it does not matter how you kill these enemies. Simply reach 100 kills.
The Bouncer (50 Kills)
In order to get the The Bouncer Achievement, you must acquire 50 kills via "bouncing" shots off walls and killing an enemy after the shot bounces. At the time of writing this guide, there may be an issue with how this achievement gets "tracked" with the Steam API. It may not register every kill accurately.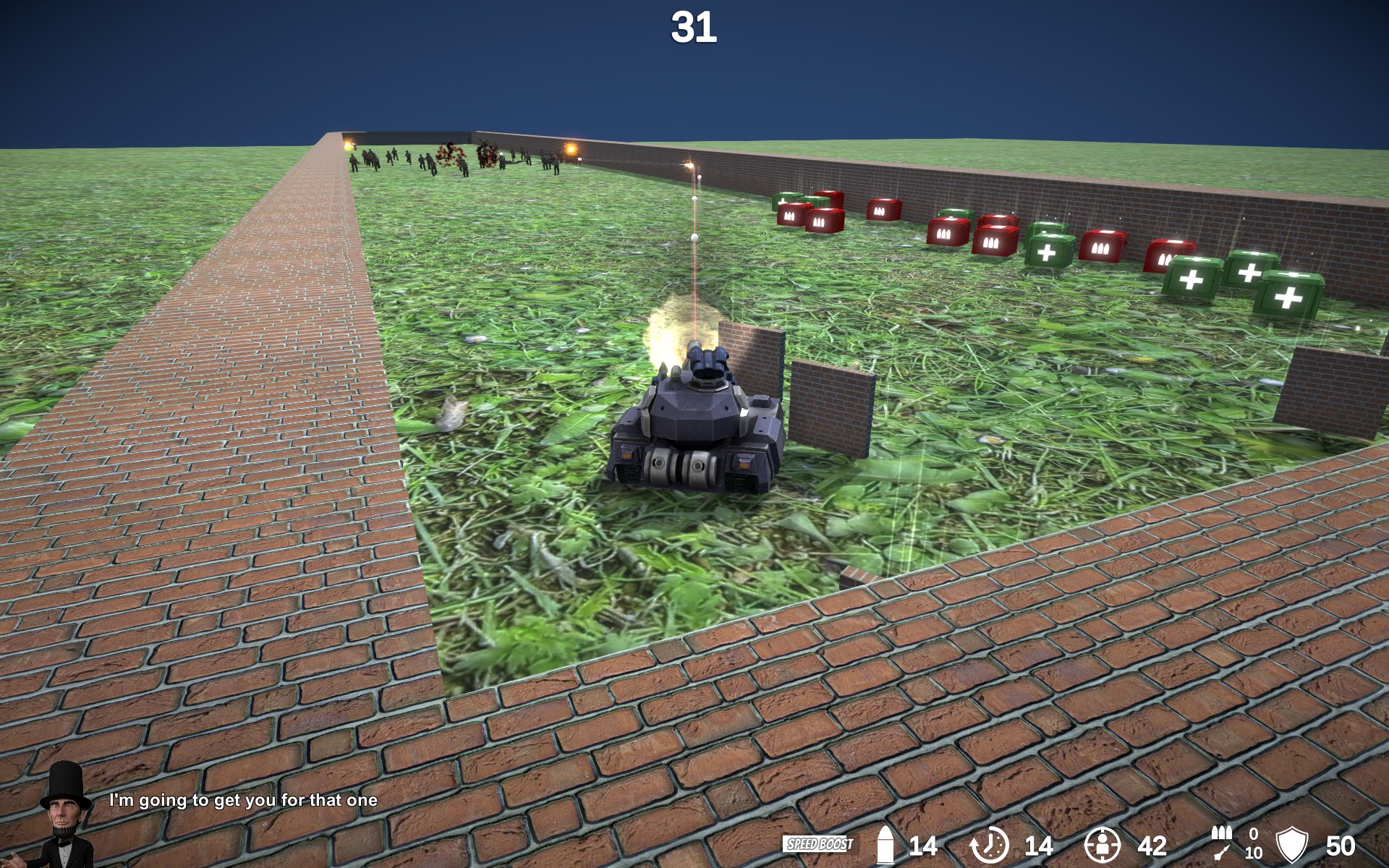 Long Shot (100 Kills)
To get the Long Shot Achievement, you must kill 100 enemies from long range. This seems to be the most problematic of all to unlock in the normal levels. However you can get this far easier making use the Level Editor.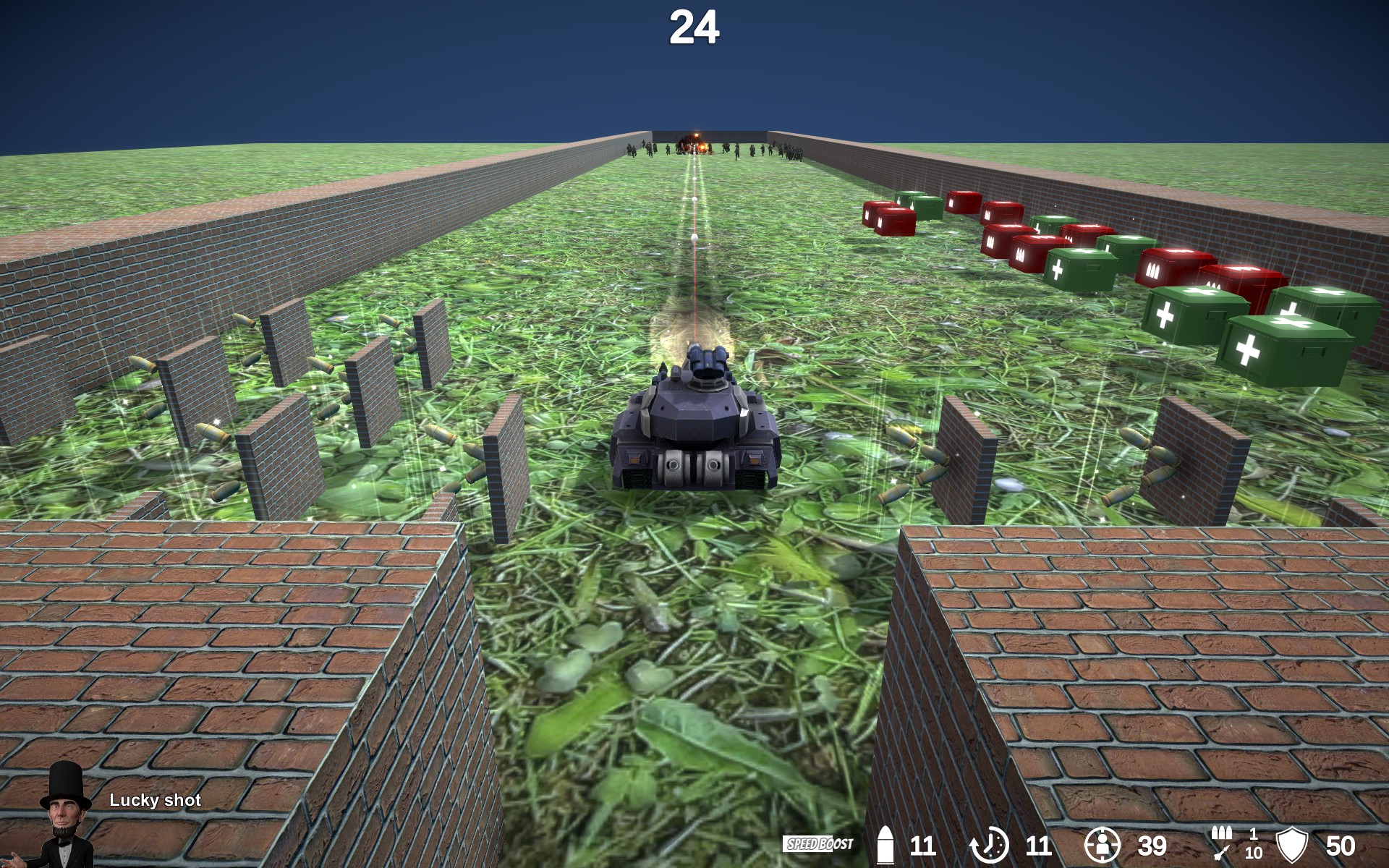 Level Editor
Feel free to build whatever kind of map you would like, the editor is pretty fun to play around with. If you want to cut down on the frustration for both The Bouncer and Long Shot, make a map like the one below.
1. You want to build the tunnel that will act as the killbox first.
2. Follow that up with placing soldiers at the far end.
3. Place you Spawn Point along with all the munitions and bonuses you can dream of.
4. Save and launch in Single Player.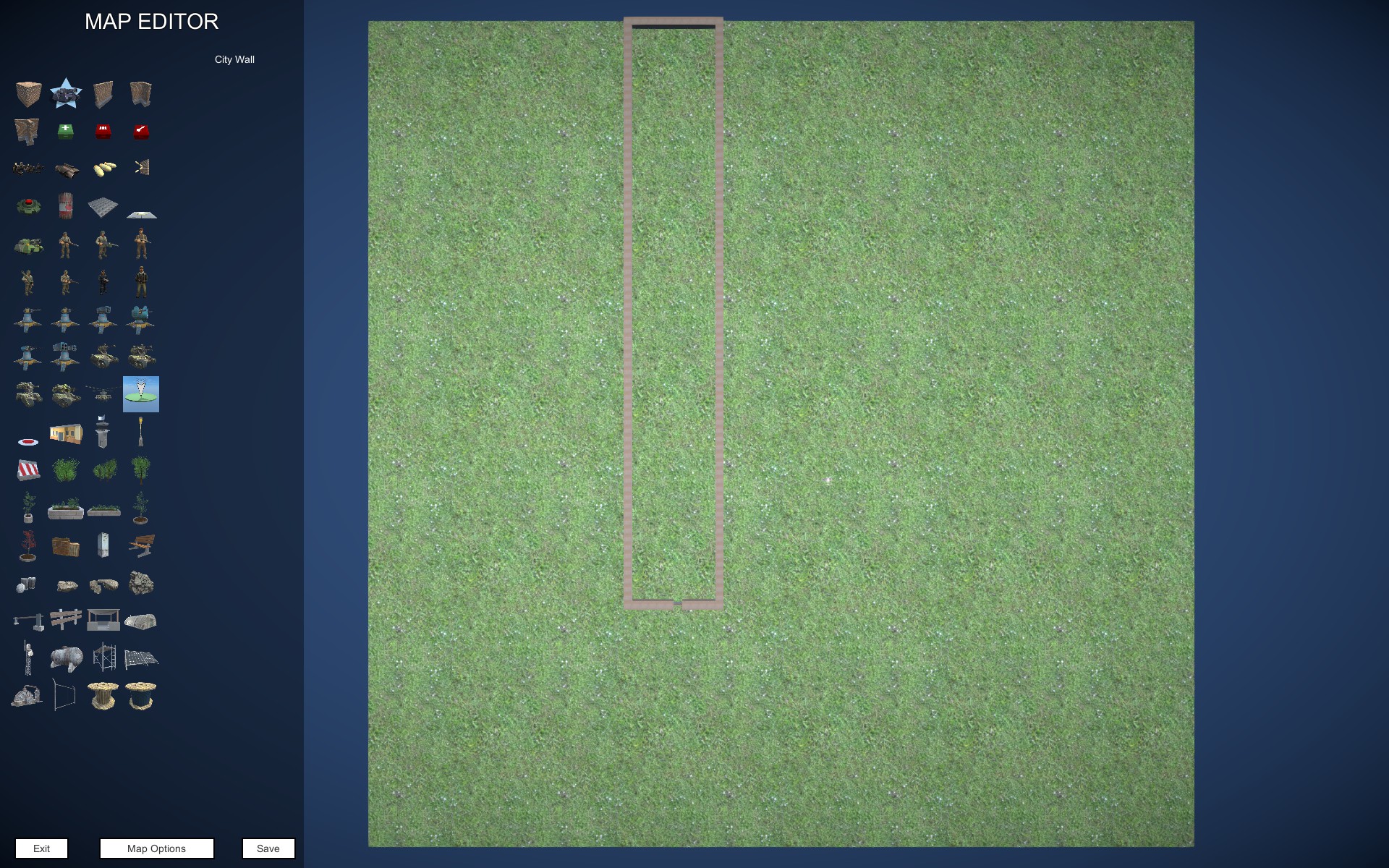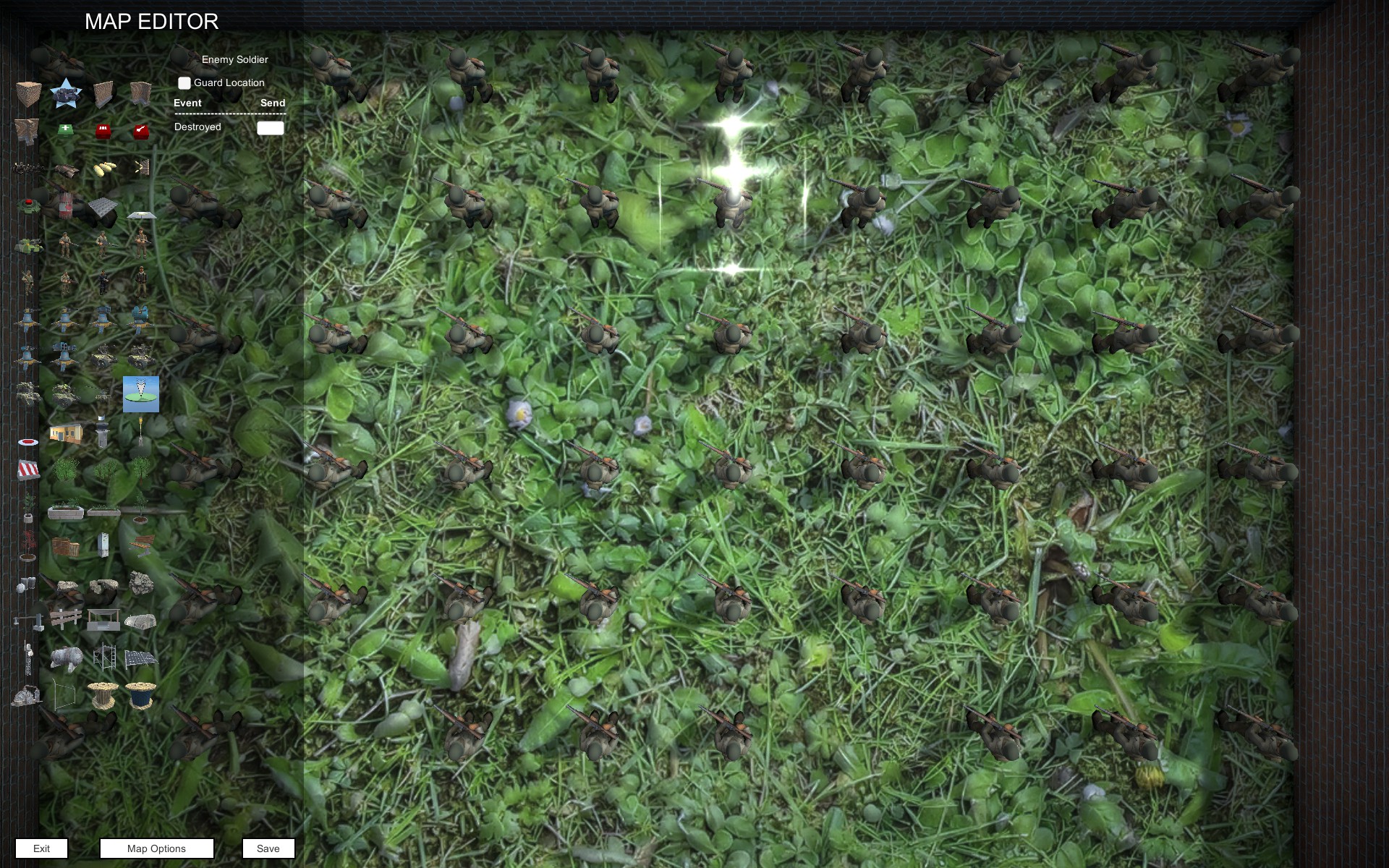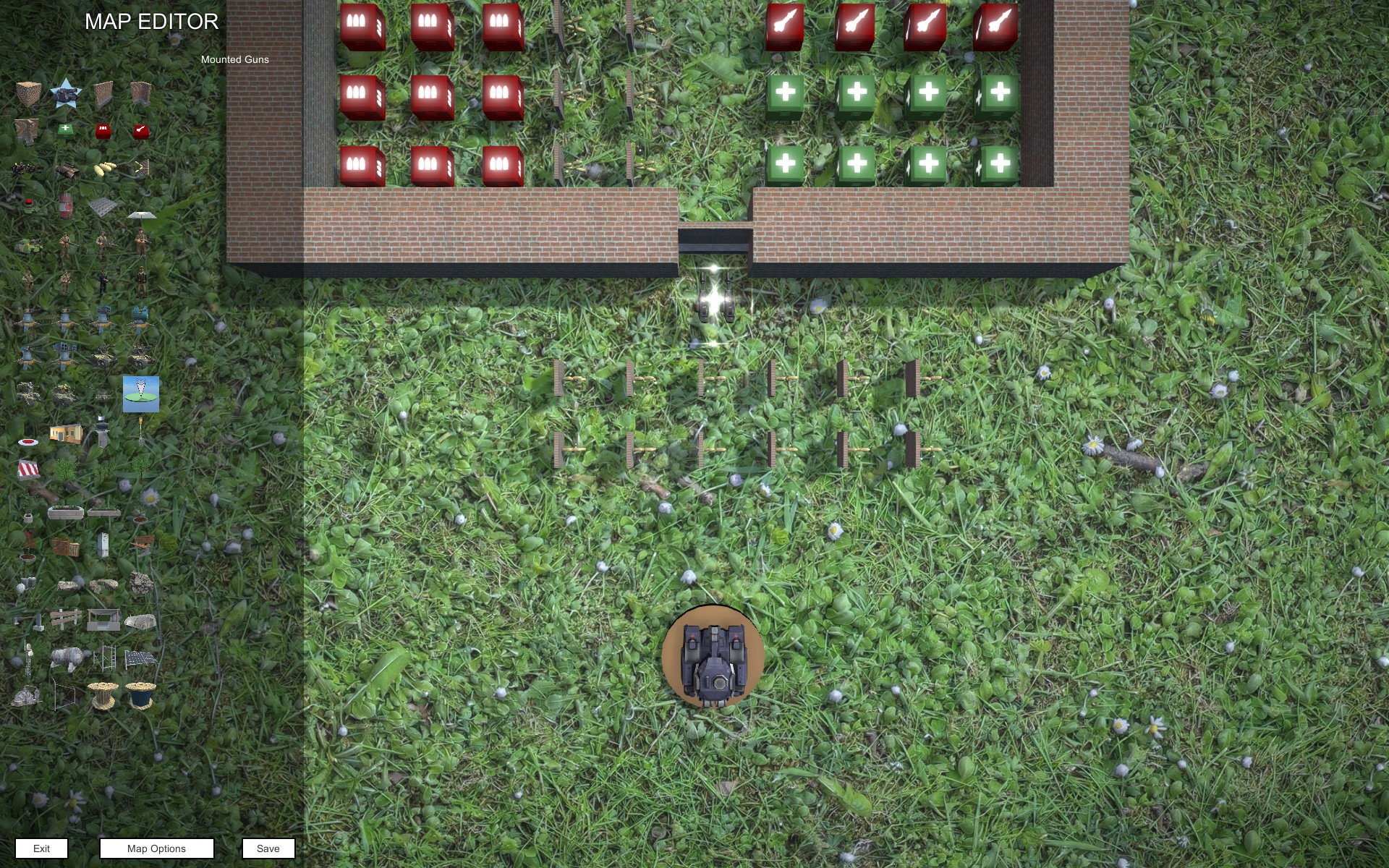 Video Explanation
That's everything we are sharing today for this Tank Slam guide. This guide was originally created and written by A_Phosphorus_Invention. In case we fail to update this guide, you can find the latest update by following this link.
If you believe that any of the content on this site violates your rights, including your intellectual property rights, please contact us immediately using our contact form.