Title: System Shock Remake
Release Date: May 30, 2023
Developer: Nightdive Studios
Publisher: Prime Matter
Within the Executive deck, specifically in one of the Executive suites, there exists a distinctive laser rapier. When you initially acquire this weapon, it will adopt the primary color of your selected user interface (UI) theme.
This unique laser rapier can be located in the following area (situated to the south of the lounge area on the Executive level):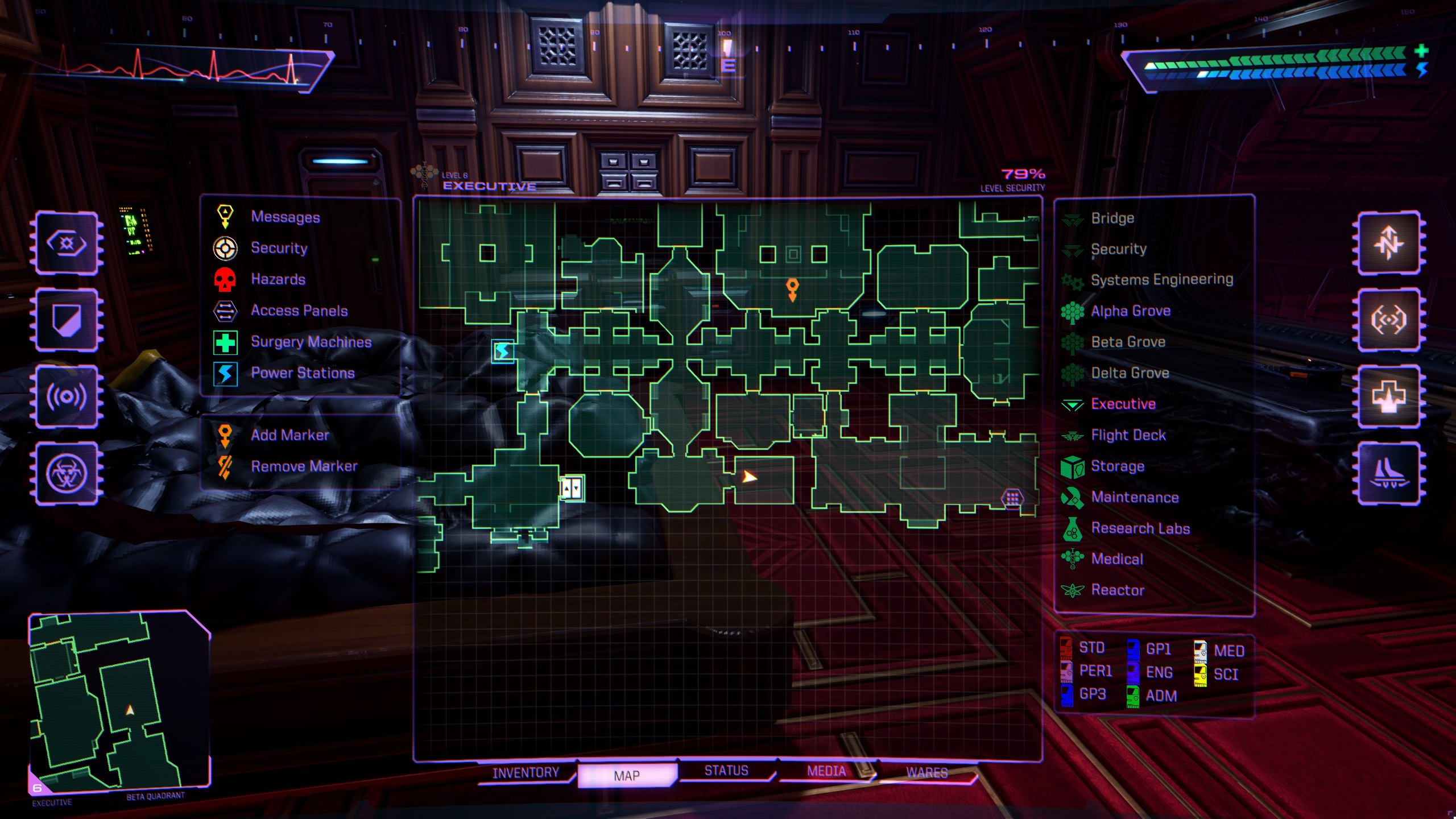 Once you obtain the unique laser rapier, its color will remain consistent regardless of any subsequent changes to your UI theme. However, you have the opportunity to select your preferred color from the seven available options (excluding the default blue) by following these steps: save and reload your game, then choose a different UI theme. This functionality is exclusive to this particular rapier, and no other rapiers in the game possess this feature.
The laser rapier can assume the following colors based on your UI choice (arranged by UI theme and excluding the default blue, which is visible on the rapier in the maintenance area):
Plasma (Purple)
Hacker (Green)
Infrared (Red)
Lithium (White)
Hazardous (Orange)
Argon (Pink)
To get a visual representation of all the possible color options for the unique laser rapier, refer to the video provided below. The timestamps for each color variation can be found in the video's description.
That's everything we are sharing today for this System Shock Remake guide. This guide was originally created and written by sfc. In case we fail to update this guide, you can find the latest update by following this link.
If you believe that any of the content on this site violates your rights, including your intellectual property rights, please contact us immediately using our contact form.