This guide will walk you through the process of unlocking two secret rooms in Dollhouse (level 4).
How to Unlock Secret Rooms in Dollhouse
To obtain the two rooms, you must collect all of the blueprints scattered throughout the game. Once you've found all of the blueprints, proceed to the game's fourth chapter, "Dollhouse." When you see the corkboard with all the blueprints on it, turn left and you will see two newly opened doors.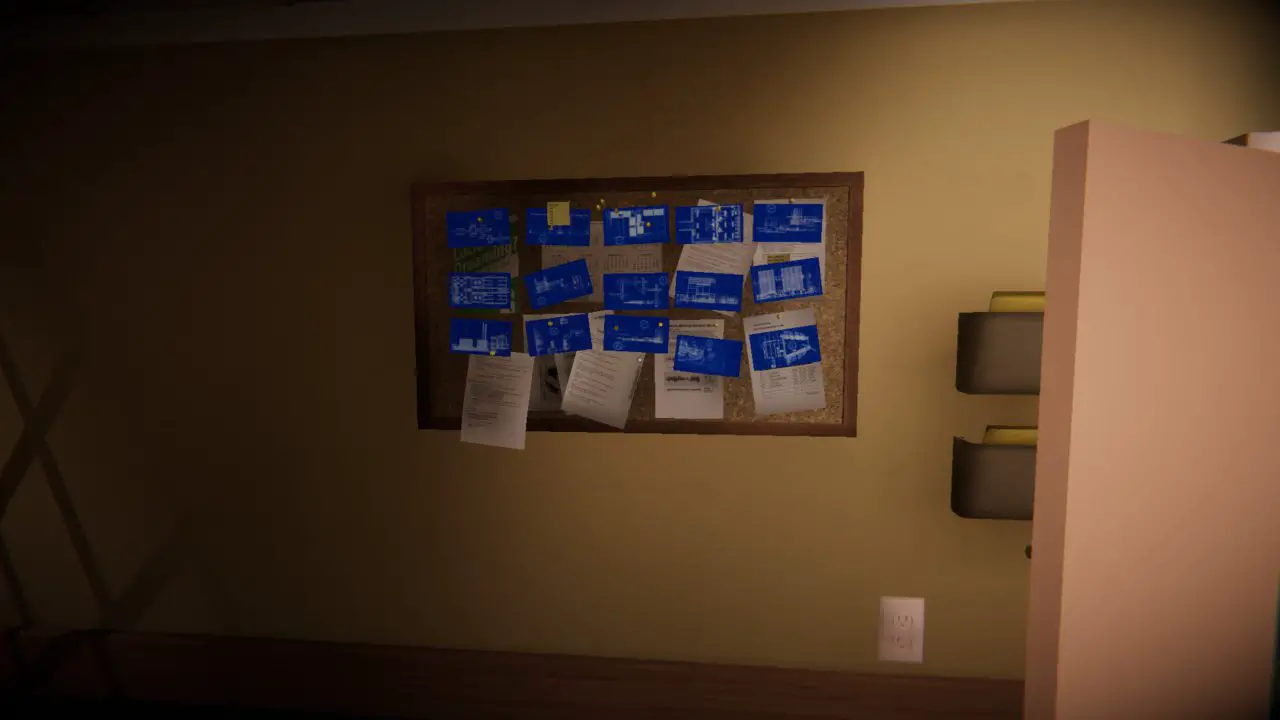 What's Inside these Secret Rooms
The first room will contain a bed, a few avocados, and a radio that will broadcast a new message from Dr. Glen Pierce. It will be dark in the second room across the hall from the first, with pipes along the walls and around you, as well as another message from Dr. Glen Pierce on the radio.
And that concludes this Superliminal guide. Help us improve this guide by leaving your suggestions in the comment section below.
If you believe that any of the content on this site violates your rights, including your intellectual property rights, please contact us immediately using our contact form.