Title: Sonic Frontiers
Release Date: November 8, 2022
Developer: Sonic Team
Publisher: SEGA
In this guide, I will demonstrate a legitimate and efficient method for acquiring Skill Points, Power Fruits, Defense Fruits, Hearts, and Coins. This approach is renewable, eliminating the need for combat, and is exceptionally straightforward in its execution.
Method #1
Please take note that this method requires the utilization of the Air Trick ability.
Locate the designated area depicted on the map above. The spring, although concealed within a crate, will emit a distinct blue aura, making it relatively easy to identify.
Position yourself on the spring, and as you engage with it, execute tricks while endeavoring to maintain your position at its center.
Upon descending from the spring, anticipate a rebound effect that will initiate a continuous cycle.
Rewards:
By implementing this approach, you will accumulate approximately 100 Points every 3 seconds. This translates to an impressive rate of 2,000 Points per minute or a staggering 120,000 Points per hour.
Second Method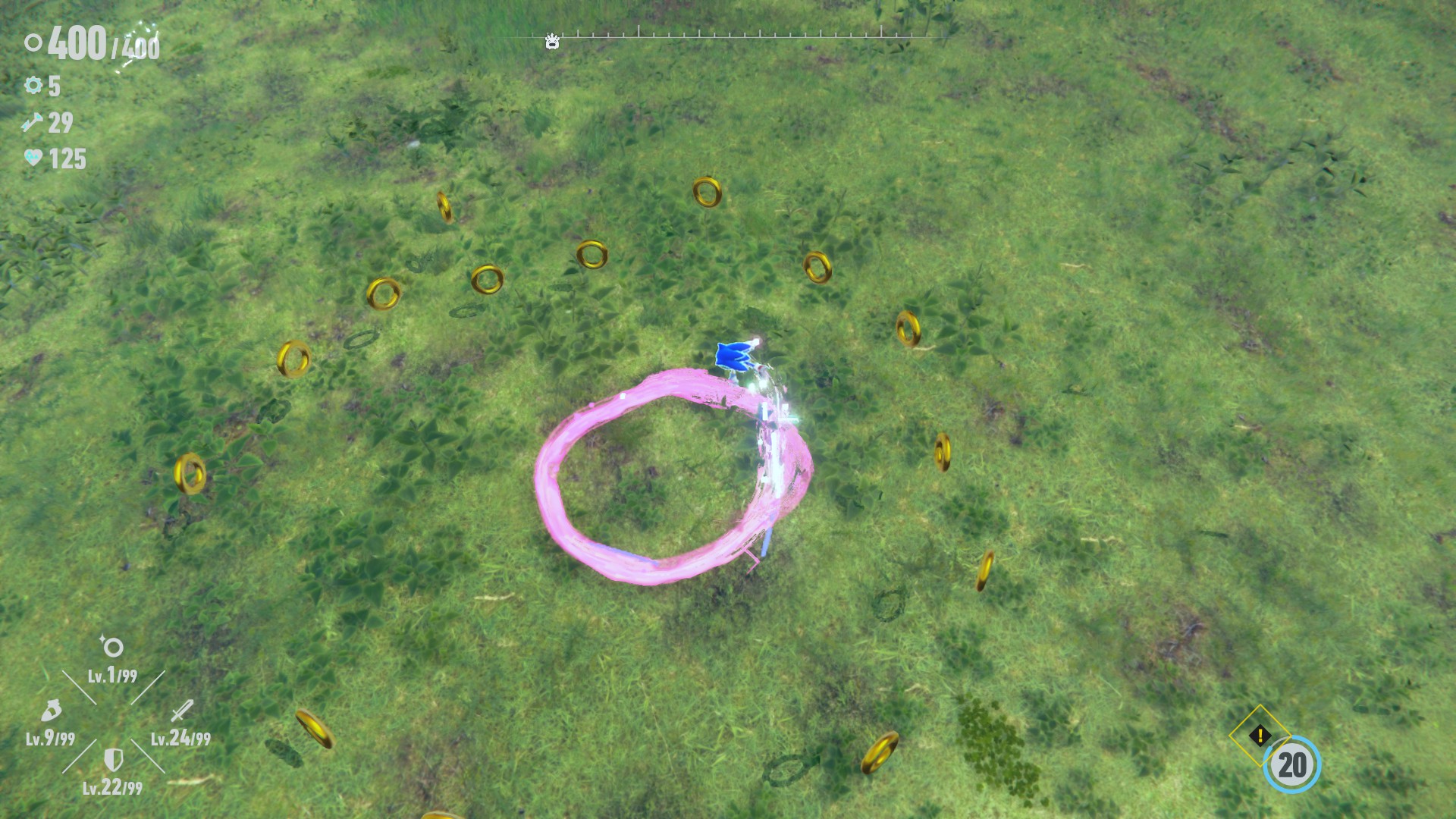 Please be aware that this method necessitates the presence of the Cyloop ability.
It's important to note that this strategy can be somewhat unpredictable, yielding rewards approximately 60% of the time. Seek out an area devoid of obstructions such as grass or trees.
Once you've identified a suitable location, engage in the rapid and continuous creation of small circles.
Reward:
While I haven't conducted extensive testing, this technique appears to yield significant rewards. Most commonly, you'll receive rings, which will substantially boost your coin reserves at an astonishing rate. On occasion, however, you may acquire Skill Points, hearts, or even Power or Defense Fruits. It's worth mentioning that this method is boundless in its application, but there is a possibility it may be patched in the future, so it's advisable to take advantage of it while it remains accessible!
Conclusion
These two strategies provided offer an excellent means to efficiently accumulate substantial quantities of Skill Points, coins, Power and Defense Fruits, as well as rings. If you found this guide helpful, please consider showing your support by liking, commenting, and, if you believe it merits, rewarding this guide. Your feedback is greatly appreciated!
That's everything we are sharing today for this Sonic Frontiers guide. This guide was originally created and written by UnKn0vvN【Neberu】. In case we fail to update this guide, you can find the latest update by following this link.
If you believe that any of the content on this site violates your rights, including your intellectual property rights, please contact us immediately using our contact form.