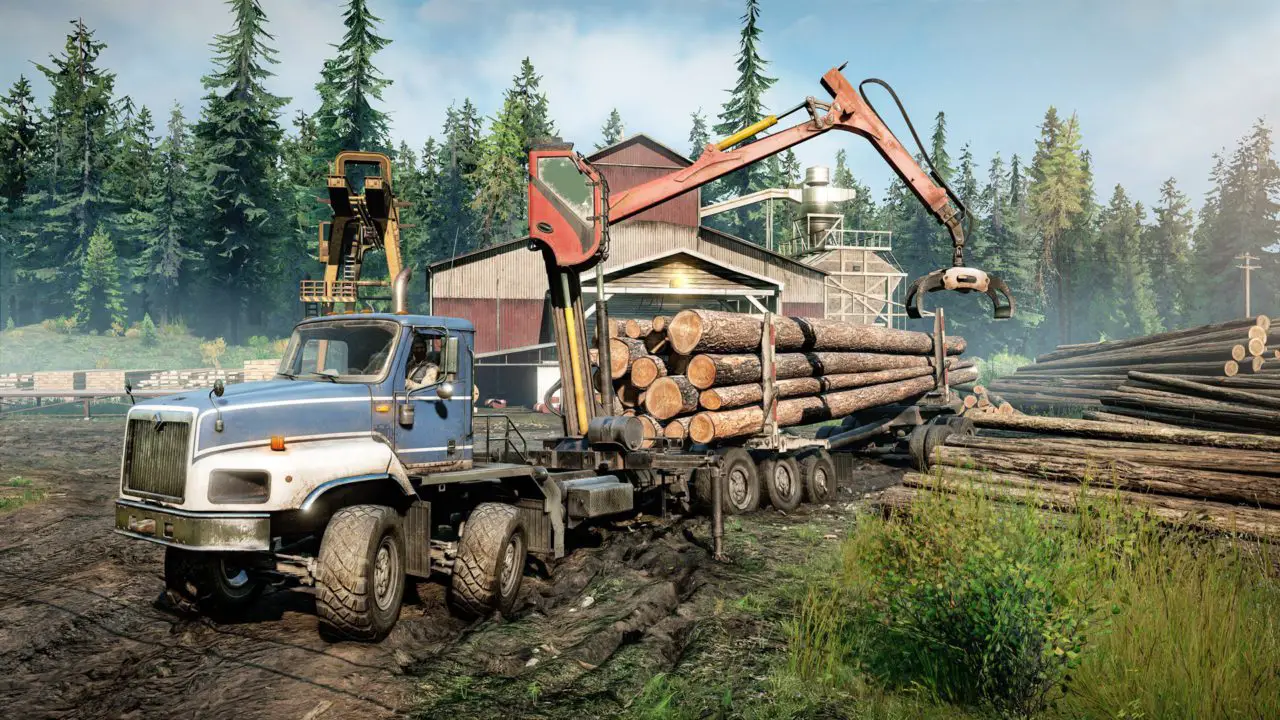 Want to transport some logs but don't want to go back and forth? In this guide, we will be sharing some tips that will help you carry all logs on your truck.
How to Transport Logs
Step 1: Go to the logging camp. Be sure to bring a crane for manual loading! For long logs, I had to use a second truck for the crane, but for medium logs, you can get it done with only a single truck. (Screenshot in the end) Load the first delivery unit on your trailer and use "unpack cargo" – you now should have the first three single logs properly loaded.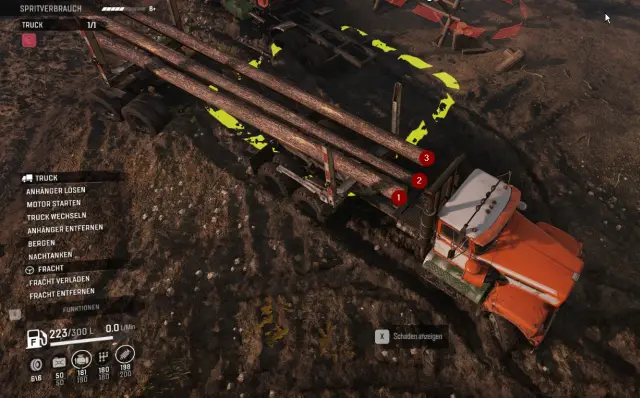 Step 2: Use the crane and manual loading to get more logs onto your truck. Every 3 single logs will form a delivery unit. I needed to deliver 3x long logs, so I loaded 9 single logs onto the trailer. Don't use the "pack cargo" option – just go with it the way it is.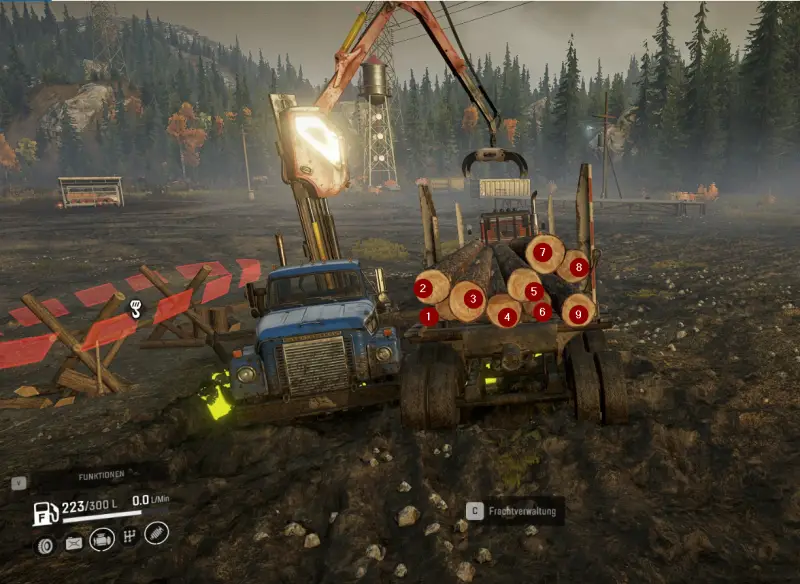 You probably have to drive carefully and, dependant on the terrain, might need to correct the loading with the crane on the go…but it actually works pretty well. Besides some enormous health risks for the driver.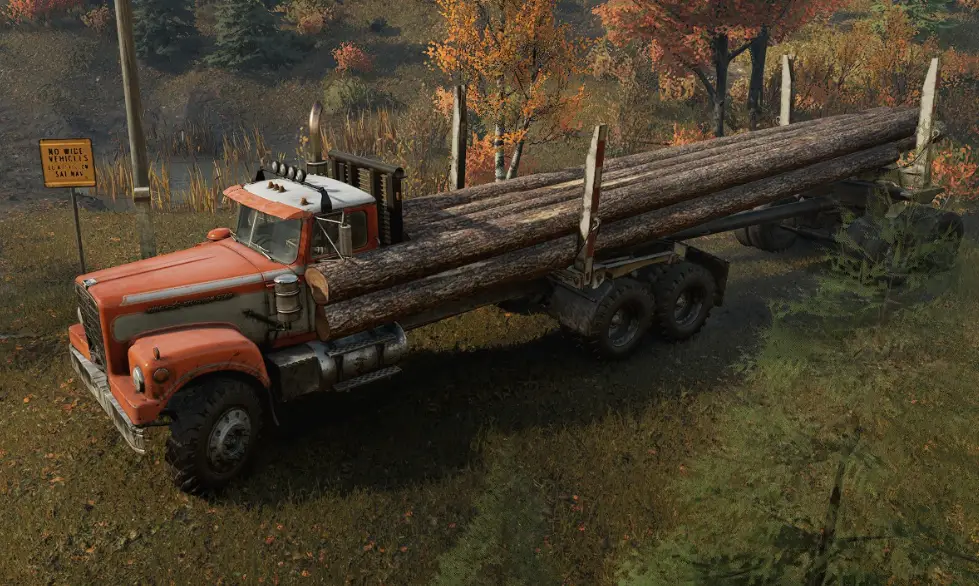 Step 3: Unload everything but 3 logs into an "intermediate storage" using the crane again. With the remaining 3 logs now use "pack cargo" and deliver. Then go to your storage again and load the next three logs – repeat.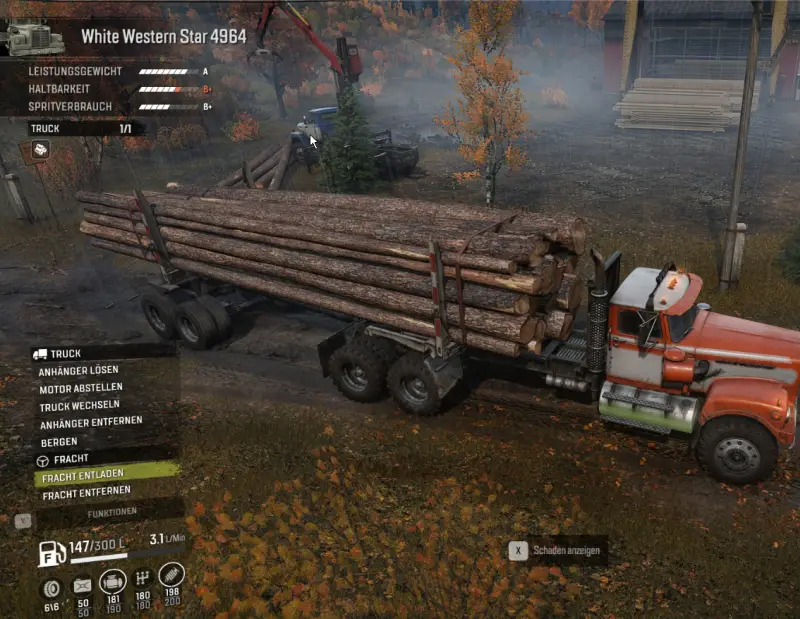 Step 4: You've done it! All the logs in one trip! Works with long logs as well as with medium logs. Then just a single truck is needed with this configuration: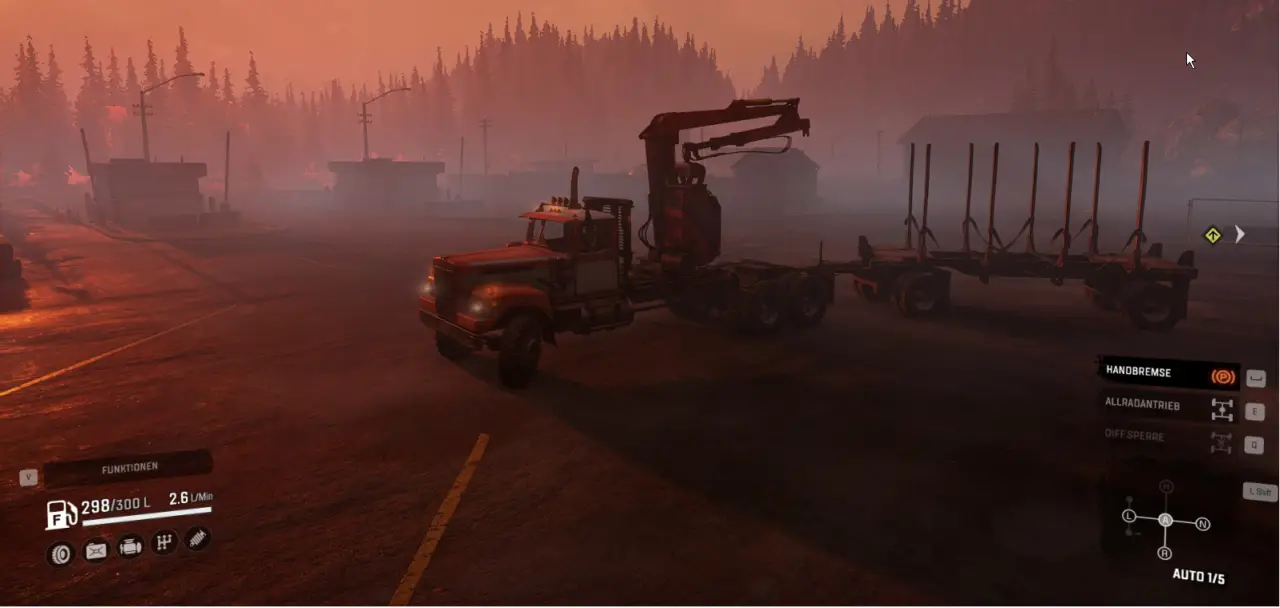 That's everything we are sharing today for this SnowRunner guide. This guide was originally created and written by PowerZiege. In case we fail to update this guide, you can find the latest update by following this link.
If you believe that any of the content on this site violates your rights, including your intellectual property rights, please contact us immediately using our contact form.