Title: Shadow Gambit: The Cursed Crew
Release Date: August 17, 2023
Developer: Mimimi Games
Publisher: Mimimi Games
This guide provides instructions on how to acquire the majority of badges in Dread Vine's Cove. Feel free to leave a comment if you find any part of it unclear or if there's anything important that has been omitted.
Island Badges
Hey, We Can See Each Other!
Stand simultaneously on three Inquisition Towers.


Alcoba Azul
Explore this concealed grotto by diving in with a fellow crewmate who possesses swimming abilities.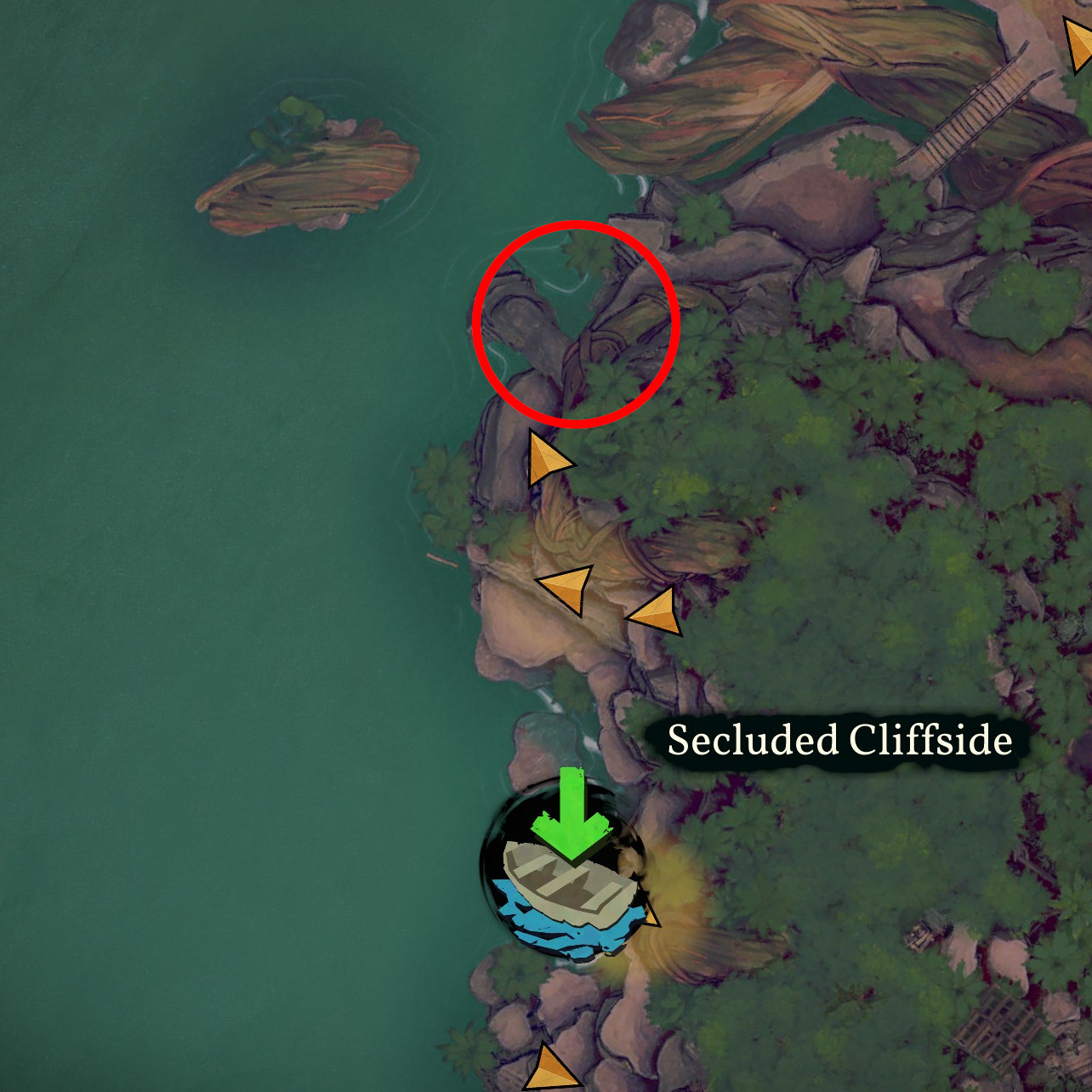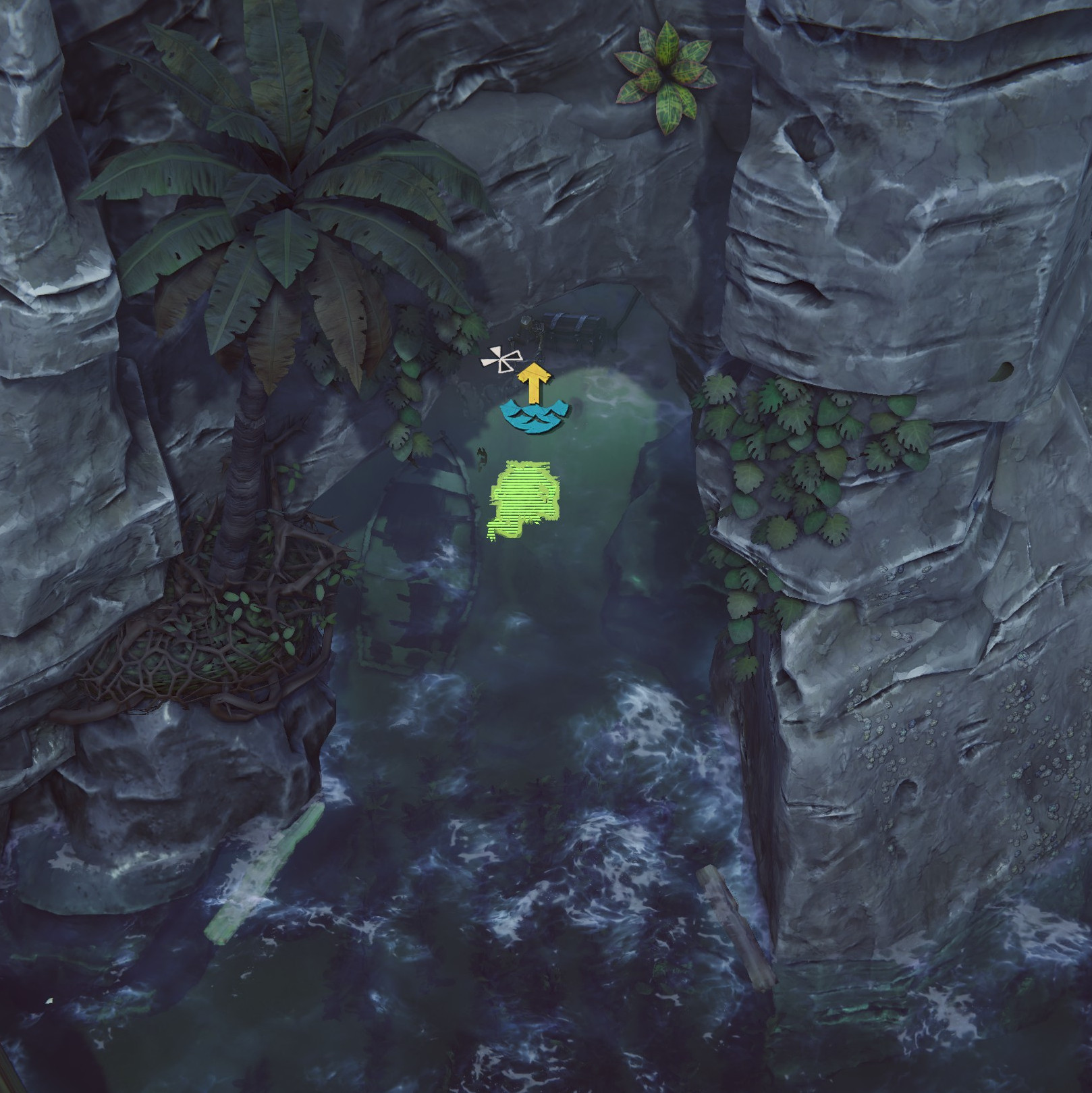 Capturing a screenshot that clearly depicts the grotto can be challenging. However, if you explore the vicinity marked by the red circle, you'll swiftly locate it.
Highly Volatile
Eliminate 10 or more guards using Fear Fruit environmental kills within a single mission.
The most straightforward way to achieve this is during the mission 'Suleidy's Cure' since there are a total of 7 Fear Fruits available on the map—5 as mission objectives and 2 consistently located near the Dreadvine in the central area.
Silence the Custodes!
Defeat 7 Custodes in a single mission.
In certain missions, such as 'Fruits Of Her Labor,' you can find an additional 3 Custodes positioned right in front of the Dreadvine (the large wooden skull in the center of the island), in addition to the 4 guarding the tears.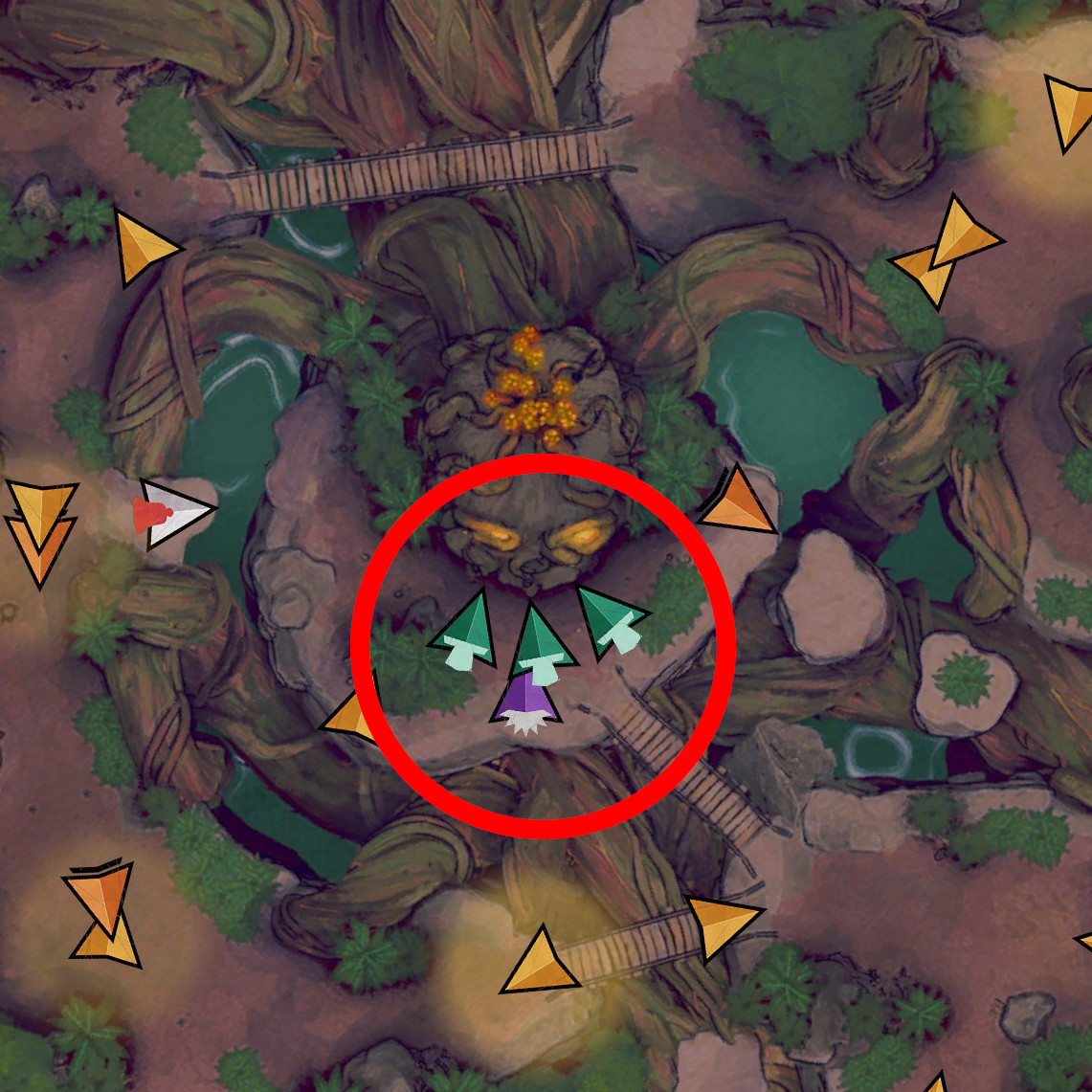 Feeding the Dread
Dispose of 20 bodies in the abyss encircling the Dreadvine (the large wooden skull in the center of the island).
I suggest utilizing Gaëlle for this task, particularly if you encounter challenges in both eliminating and concealing a sufficient number of bodies in the nearby vicinity, allowing you to efficiently transport additional bodies to the location.
Cliff Racer
Get to the summit of the island's highest point.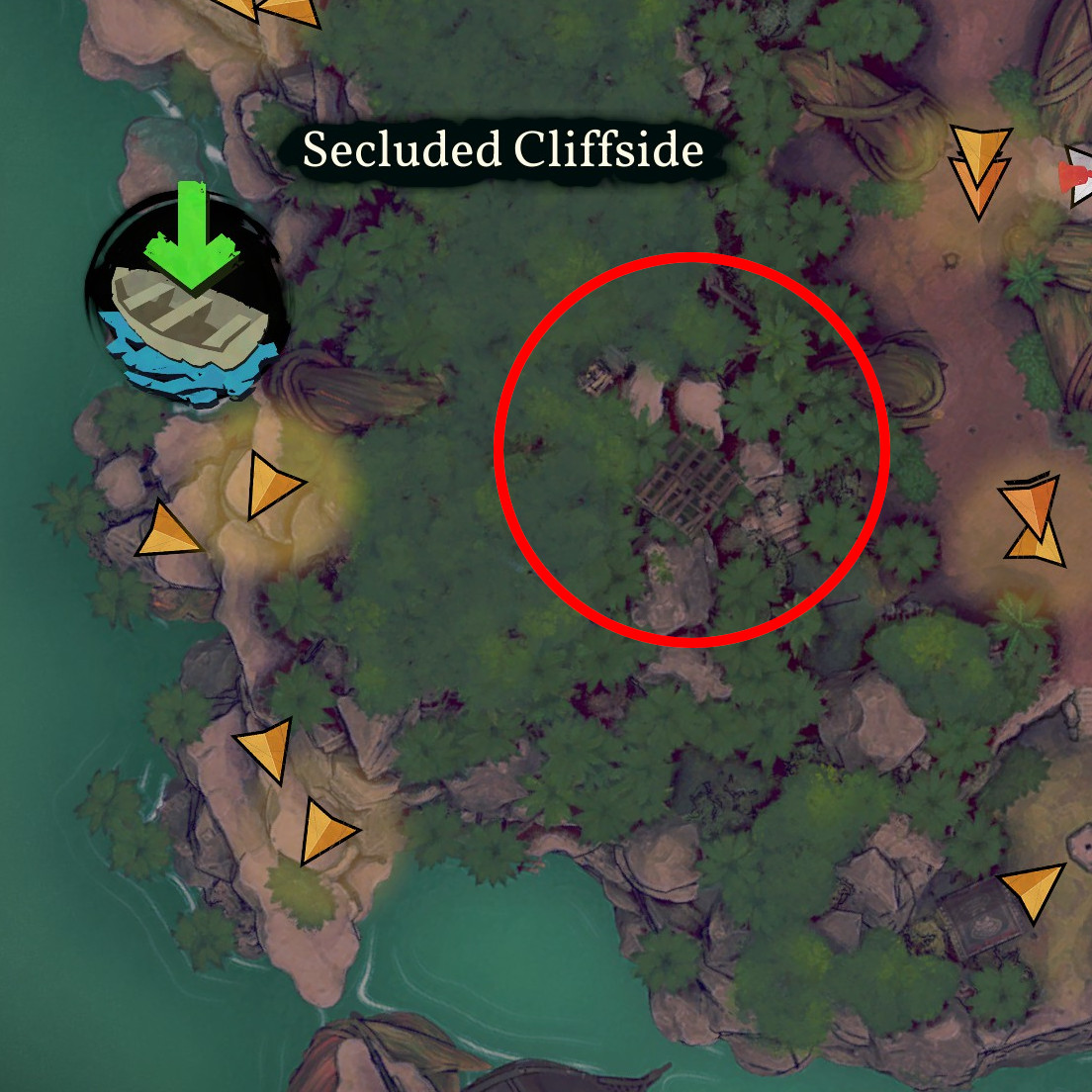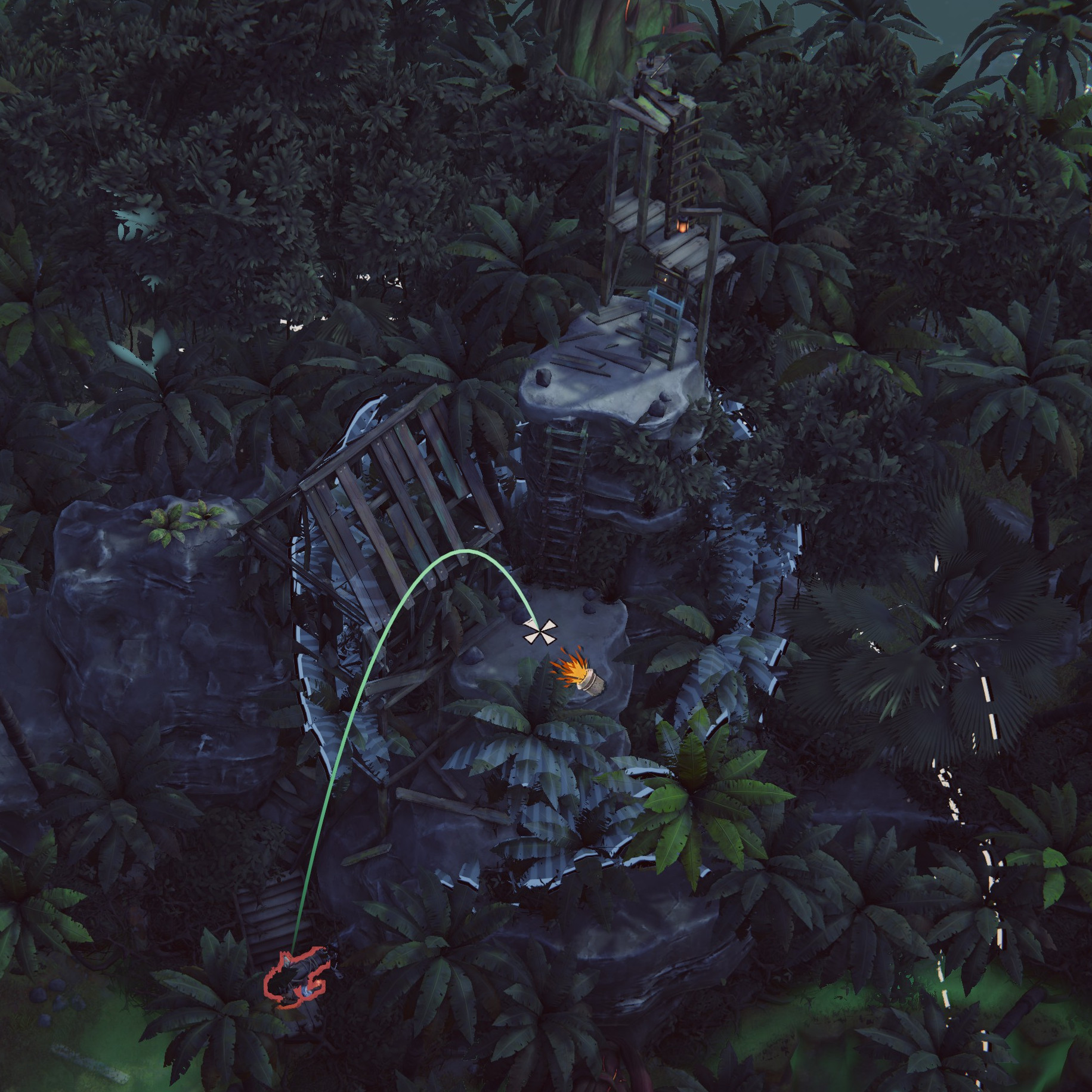 To achieve this task, it is essential to have Gaëlle. I recommend undertaking this with Teresa to advance her badge 'The Crow Flies' (Visiting the highest points of all islands).
Fruits of Her Labor
Sinister Thought's
Gather all memory fragments.
You have the opportunity to collect them all in a single attempt, as they do not vanish after you've accomplished your primary objective.
No More Experiments
Eliminate all guards within the research outpost.
This task is straightforward; make sure not to subdue them—terminate all individuals. It's advisable to also take out the guards stationed at the entrances for added assurance.
Firekeeper
Maintain all lights without extinguishing them.
Keep in mind that guards carrying lamps are included in this restriction. So, if you eliminate one of them, exercise caution not to tread over or approach their bodies to prevent inadvertently extinguishing the light.
Pickpocket
Acquire the key without engaging in combat with any Kindred.
This task is relatively straightforward, as you have the option to eliminate all other guards and then proceed to divert the attention of the Kindreds.
Bark and Bramble
Trouble At the Beach
Exclude Afia, Suleidy, John, or Pinkus from your team for this mission.
Since Suleidy's Cover Seeds are crucial for completing this mission with minimal eliminations, it's advisable to assemble a team without the mentioned characters and be prepared to eliminate as many guards as necessary.
Beach Safety
"Refrain from engaging any guards on the beach.
To accomplish this, consider employing Suleidy and her Cover Seeds as they can be highly effective. Additionally, utilizing distractions such as Gaëlle's Firecracker or Afia's Time Freeze can prove beneficial. John's Anchor Down is a valuable choice, particularly if your team leaves tracks in the sand. With his upgraded skill Pull Down, you can even conceal your entire team in the Below.
I'm Going In Alone
Only one member of the crew is permitted to set foot on the beach.
While it may seem like the obvious choice to select Suleidy for this task, I would suggest considering either Toya, who possesses the upgraded skill Shadow Swap, or John. These choices enable you to swiftly conceal yourself when guards start noticing your footprints in the sand.
What's advantageous in this situation is that you can still position your other teammates along the beach walls. This means you can bring Suleidy along and deploy Cover Seeds precisely where needed or divert the attention of guards using Gaëlle's Firecracker. Alternatively, you can opt for Pinkus to handle all beach-related tasks and have Quentin on standby to swiftly extract him with the Treasure Rod.
3-2-1 Relic!
To secure all three relic pieces simultaneously, the straightforward approach is to eliminate all the guards in the vicinity of the relics. Once this is accomplished, you can position your team in front of each relic and utilize the shadow mode to interact with all of them concurrently.
Haggling With a Plant
Cliff Jumpers
To accomplish this task without employing any bridges, the recommended method involves utilizing the lower cliffs situated on each of the islets. These cliffs provide ample cover with numerous bushes, facilitating a leap to the next islet until you reach the one housing the precious pearl.
Alternatively, you could opt for the Wombo Combo technique, which entails shooting teammates with Gaëlle's Kanol and subsequently reeling her in using Quentin's Treasure Rod. However, it's worth noting that this approach involves considerably more effort compared to the first method.
Prognosticar From Afar
Only one crew member is permitted to access the islet containing the Black Pearl.
I suggest accomplishing this task with either Afia or John, as their skills allow for stealthy movement, making it relatively straightforward to bypass the Prognosticar without detection.
Alternatively, if you prefer a more direct approach, you can bring Teresa along and provoke the Prognosticar from a distance to eliminate him.
Three Against One
Defeat the Magistratus and his two lackeys using only a single crew member without triggering an alarm.
The description here can be a bit misleading. You are allowed to use any character to distract the guards, but the requirement is that a single character must eliminate all of them. For the actual eliminations, I recommend considering Suleidy, Toya, or Gaëlle with her upgraded skill, as they excel at swift melee takedowns. John is also a viable choice, given that his Anchor Up skill immediately conceals bodies. However, I would particularly recommend including Suleidy in your team for two essential reasons: She can rapidly conceal bodies using Cover Seeds, and she can disperse individual guards using Wander Dust. To complement this strategy, consider Afia and her Time Freeze ability to distract one of the guards.
In summary, an effective setup would entail Toya handling the eliminations, Suleidy managing guard redirection and body concealment, and Afia serving as the distraction.
Suleidy's Cure
Comfort Food
Feed the Dread Vine 8 bodies
For this, you have to place 8 living guards inside the angry bushes. You don't have to lure them there, you can simply knock them out (and optionally tie them up).
I'm not a 100% certain if you can place the bodies in them after you "finished the bush", so I recommend carrying at least 2 bodies and dropping them in bushes at the same time. This would be just to be safe, if you have tried something different, let me know!
Oh No You Don't
Kill the Grand Rectificator with Suleidy
This is the last Prognosticar that is doing the ritual right at the end of the mission. Provoke him with anyone and kill him with Suleidy.
Double Operation
Kill both Kindred with Suleidy
This is easier than it might sound. Simply safe one pistol shot for this. Kill one of them with your melee which only takes 2 seconds, the immediatly kill the other one with the pistol. I recommend killing the other guards beforehand to make it a little more chill.
Clean Hands
Don't kill anyone until Suleidy has examined the root
This also isn't as hard as it sounds. Place a bush with Cover Seeds right on the interactable objective, sneak in and you're done.
That's everything we are sharing today for this Shadow Gambit: The Cursed Crew guide. This guide was originally created and written by Voit Peak. In case we fail to update this guide, you can find the latest update by following this link.
If you believe that any of the content on this site violates your rights, including your intellectual property rights, please contact us immediately using our contact form.