Are you having some FPS and audio issues in Saints Row: The Third Remastered while using an Nvidia graphics card? If yes, this guide will help you fix these issues in the game.
How to Fix FPS and Audio Issues
Step 1: Open Nvidia Control Panel from your computer.
Step 2: Select the "Manage 3D Settings" option from the left side of the Nvidia Control Panel.
Step 3: Look for Low Latency Mode, and you may see it set to Off. Click the "Off" and it will give you a drop-down (pictured below) to select Off, On, or Ultra. Select On or Ultra.
Step 4: Click Apply once you set it.
Step 5: Click the number next to Max Frame Rate, and input a number s you desire for your max frame rate, as shown in the picture below.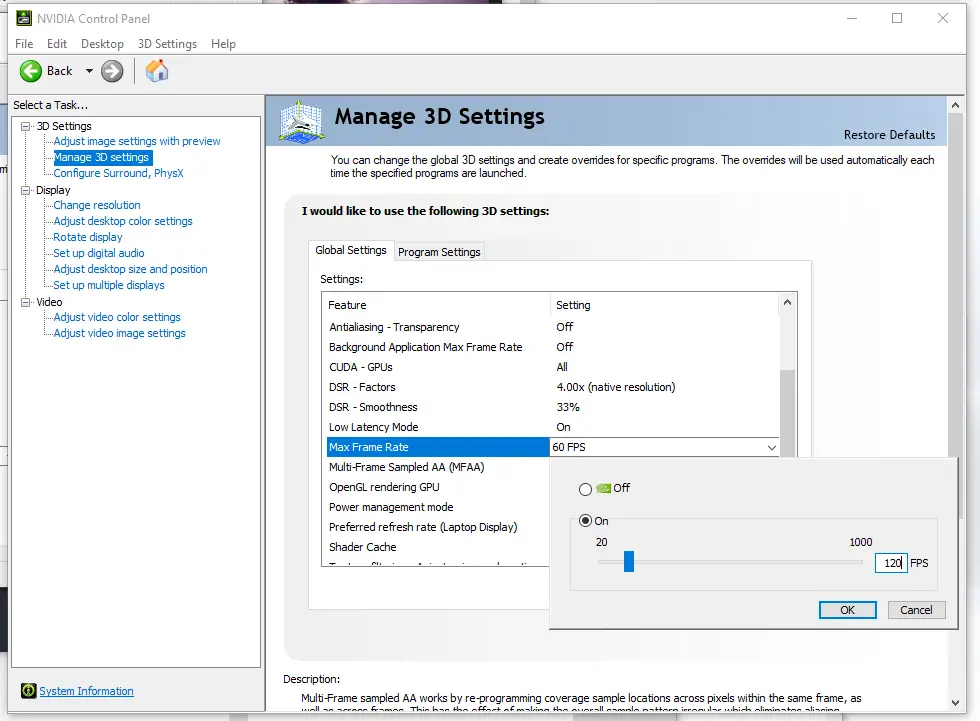 Step 6: Click Apply.
Step 7: Launch the game and enjoy!
If you are not satisfied with the results, mess around with the frame rate, and going back and forth between On or Ultra until you find your personal sweet spot. Keep in mind, this will increase resource use and could make your system run hotter.
The results should be a frame rate closer to what you desire, as long as your system can handle it of course, and most importantly, the audio for vehicles will not be properly synced.
That's everything we are sharing today for this Saints Row: The Third Remastered guide. This guide was originally created and written by GRIMM. In case we fail to update this guide, you can find the latest update by following this link.
If you believe that any of the content on this site violates your rights, including your intellectual property rights, please contact us immediately using our contact form.