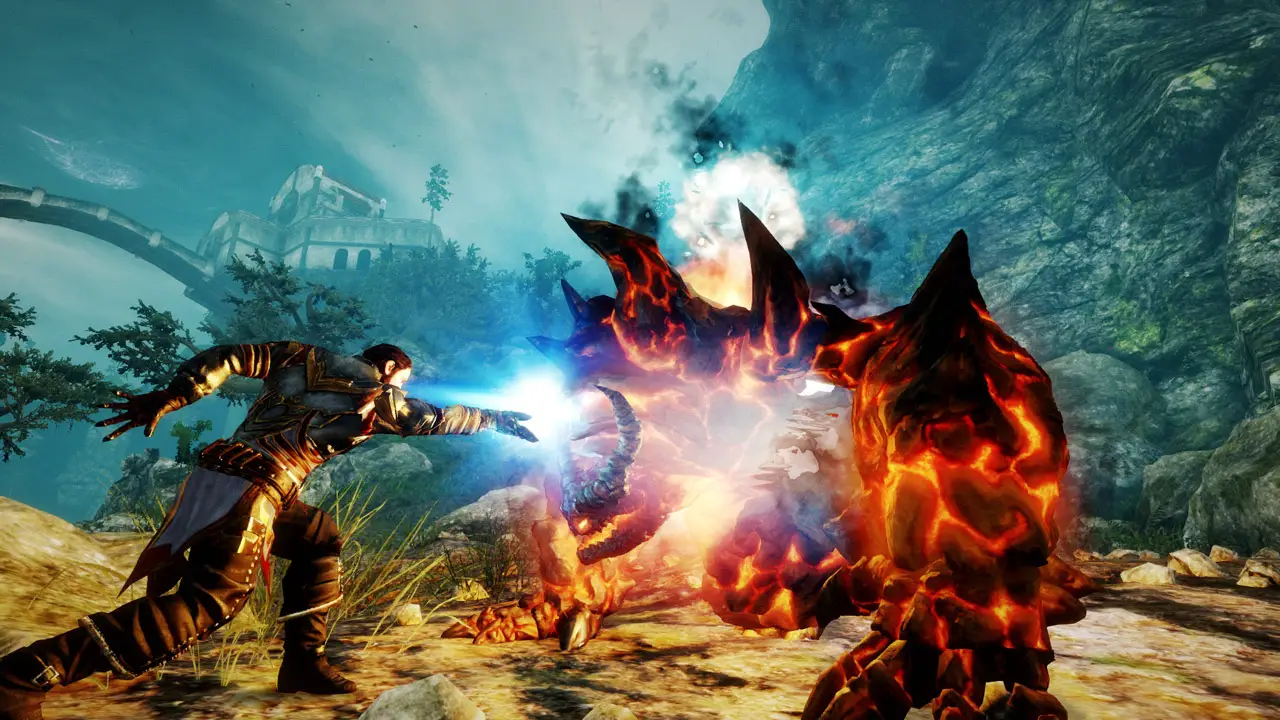 Risen is missed by a lot of gothic fans, and it's in vain. Risen is gothic with a new wrapping and setting. I'll give you 5 reasons to play it and I hope my opinion will reach you.
Why You Should Be Playing Risen
Setting and design as well as atmosphere.
The island, like in Gothic, is small but filled with secrets and caches, an interesting but mysterious world. The game rewards exploring the world. Developers, as many knows, are very good at making small worlds. In risen there are many similar creatures from Gothic as well in 1 Gothic and risen 3 locations and a lot of caches.
There is also the possibility of studying everything in general. A lot of opponents and there is some hope for something that is somewhere out there. About the setting in general it is not worth talking about it is the same. And the atmosphere is just gorgeous. The music perfectly complements the beautiful landscapes.
Combat system.
Excellent combat, it has almost no flaws, it is even better than combat 2 Gothic. Several classes. An excellent and fair balance of combat is still one of the best. Magic is also well developed, there is some variability.
Balance.
This game has the best balance. Even at the end of the game, you will not kill everyone easily. Each set and class has both advantages and disadvantages. This game is not for weaklings. Perhaps such a complex balance and pushes off a lot of players.
You are nobody!
This game studio has set the fashion for such a setting of the character. No one will wish you. Died in your business, everyone does not care about you and your problems. Survive as you like, everyone does not care about you.
Gothic references.
If you have played many hours of gothic, then you will simply be surprised at the number of references and coincidences in these games.
The outcome? This game is the closest to Gothic 1 and 2 games, a must-play game for every Gothic fan, and is a mixture of all the best that PIrania Bytes has done.
That's everything we are sharing today for this Risen guide. This guide was originally created and written by Issues. In case we fail to update this guide, you can find the latest update by following this link.
If you believe that any of the content on this site violates your rights, including your intellectual property rights, please contact us immediately using our contact form.