Title: Risen 3 - Titan Lords
Release Date:
Developer:
Publisher:
You need money (Gold) for the traines at the beggining of the game? Here is easy way how to get it.
Looting the same bag?
At first I was confused that I had forgotten to loot the bag when I saw it there again. Than i thought maybe some NPC put another bag in there. Then i realized that this is a bug and a exploit, but I needed the money for skills (Pull Trophies, Pull Teeth, Pull Claws, Skinning, Take Horns, Sneak, Monkey Trainer, …) from trainers anyway, so why not?
Windmill blade
The windmill has Heavy Bag of Gold hidden on one of its moving blades.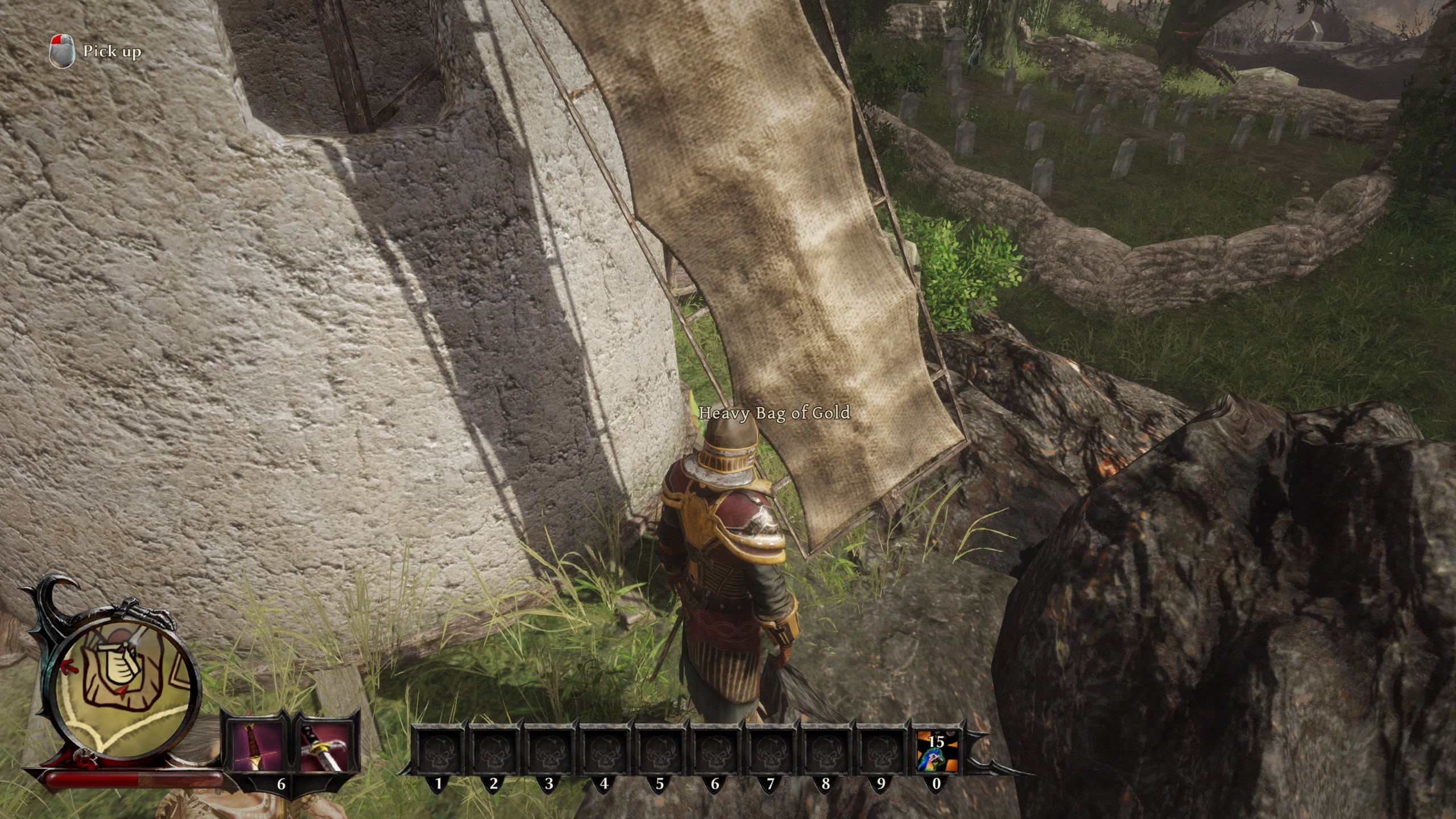 But the Bag is spawning there repeatedly.
This way you can get easy and fast 100g per each quick save[F5] / load[F9] repetition.
That's everything we are sharing today for this Risen 3 - Titan Lords guide. This guide was originally created and written by jIRI. In case we fail to update this guide, you can find the latest update by following this link.
If you believe that any of the content on this site violates your rights, including your intellectual property rights, please contact us immediately using our contact form.