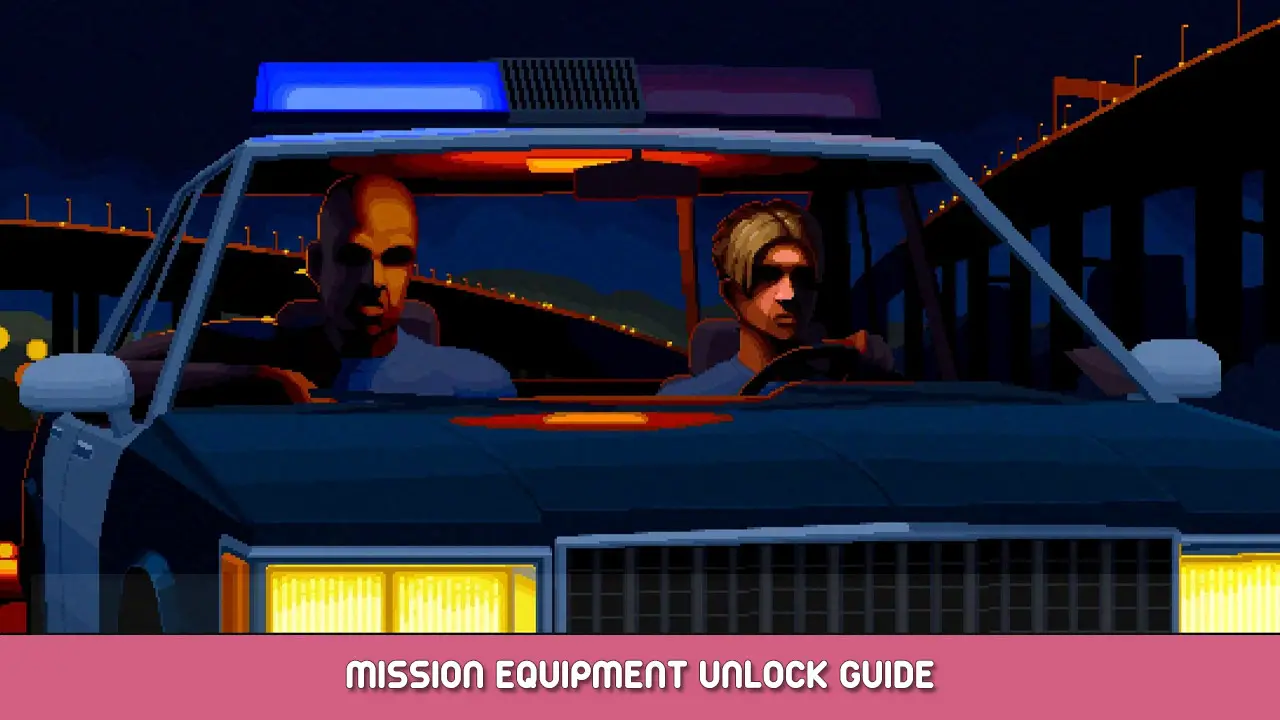 Title: Police Stories
Release Date:
Developer:
Publisher:
Information about Police Stories is still incomplete. Please help us fill the details of the game using this contact form.
Which mission unlocks which piece of equipment/weapon? This guide is made for people new to the game, who want to know when they'll unlock new equipment, or for people who want to replay the earlier missions using only the equipment available at that point in the story 🙂
Weapons
R226 – Available from start
NP5 – Mission 2
MOSS 500 – Mission 8
MA41 – Mission 10
AAR 15 – Mission 16
STELVIO M4 – Mission 17
Equipment
Flashbang – Available from start
Medical Kit – Available from start
Lock Pick Set – Available from start
Foregrip – Mission 1
Pepper Spray – Mission 2
Borescope – Mission 3
Taser Stun Gun – Mission 4
Smoke Grenade – Mission 5
Breaching Kit – Mission 6
Extended Magazine – Mission 7
Sensor Grenade – Mission 8
Magnum Ammunition – Mission 9
Heavy Armour – Mission 10
Defibrillator – Mission 11
Tear Gas Grenade – Mission 12
Ballistic Shield – Mission 14
Equipment Slots
4th slot for Rick J. – Mission 5
4th slot for John R. – Mission 7
5th slot for Rick J. – Mission 12
5th slot for John R. – Mission 14
That's everything we are sharing today for this Police Stories guide. This guide was originally created and written by Sherlock Holmes. In case we fail to update this guide, you can find the latest update by following this link.
If you believe that any of the content on this site violates your rights, including your intellectual property rights, please contact us immediately using our contact form.