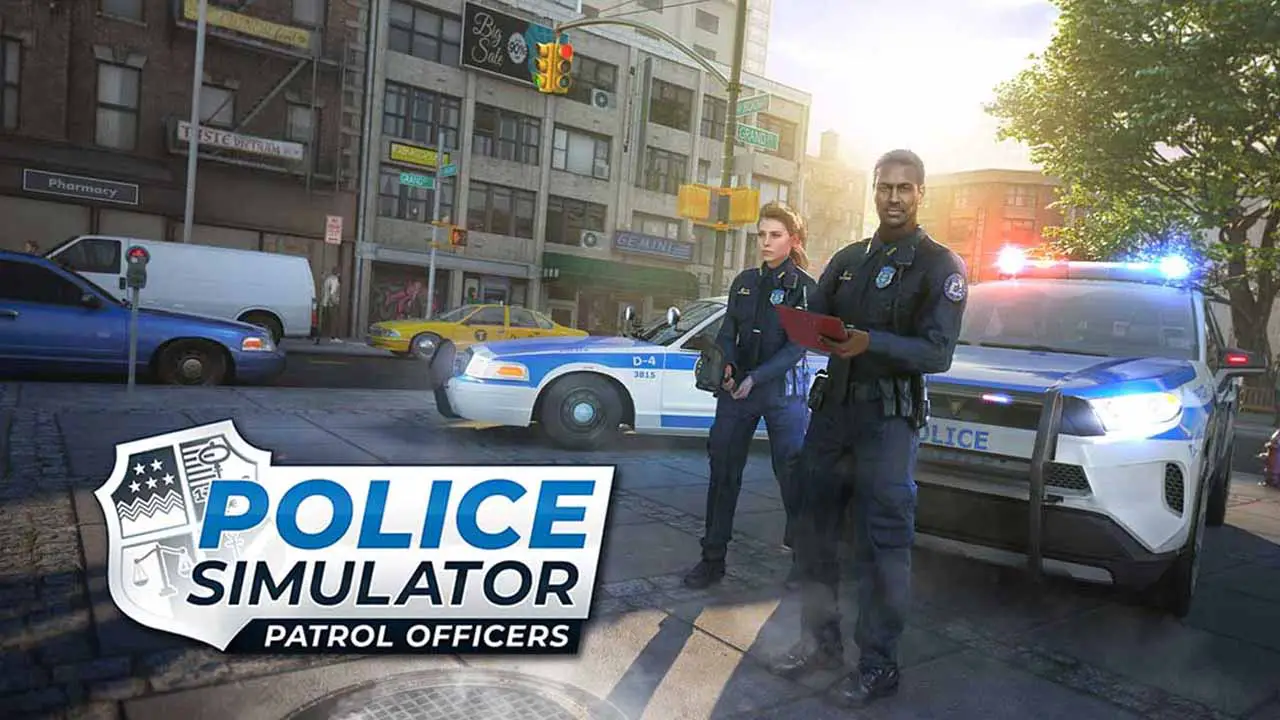 An easy method to get It's Not A Race! achievement in Police Simulator: Patrol Officers. This achievement requires players to report 100 speeders with the Radar Gun.
Simple Steps
In order to attempt this, you'll need the following tools:
North Point District. Which is unlocked at the start of the game.
Radar Gun. Which is unlocked at 2 duty stars for Melting Pot.
If your PC can handle a High Traffic Density, consider raising it as it will give more vehicles and this grind won't take as long: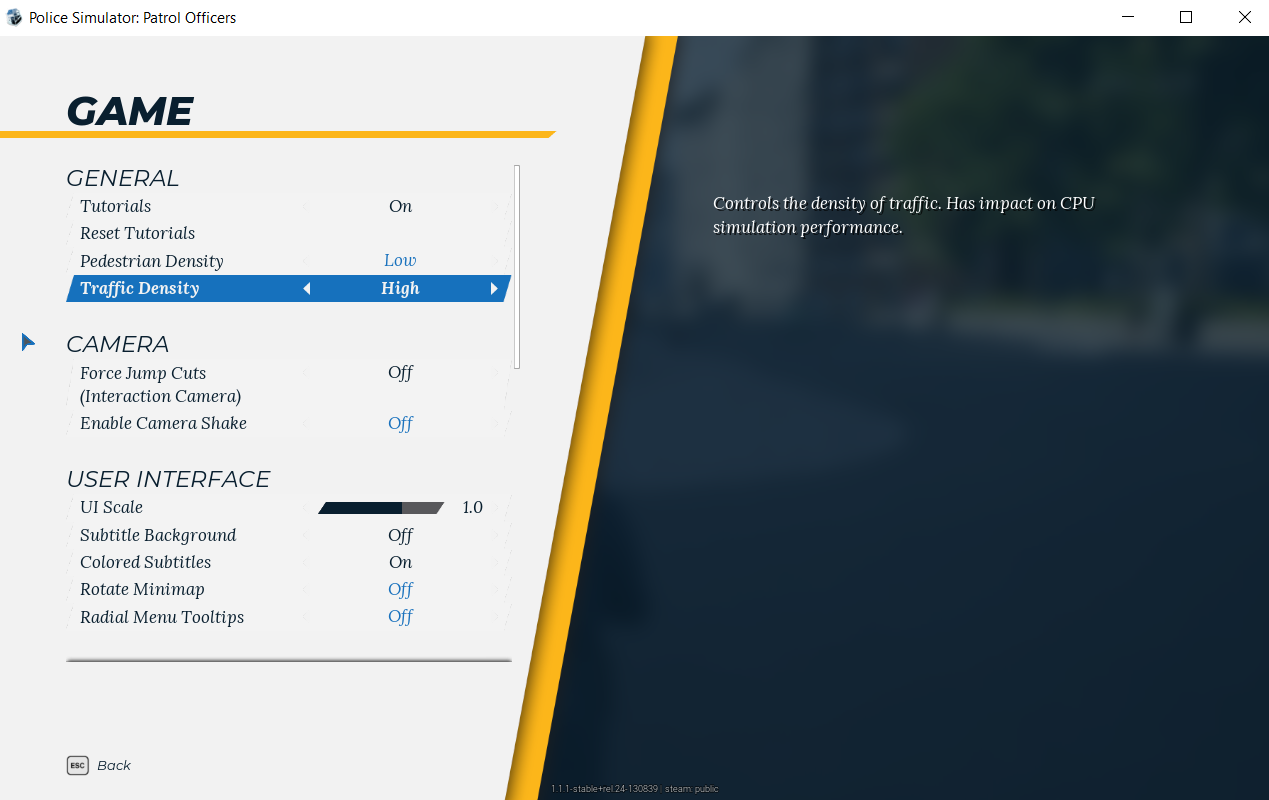 Step 1: Head to this area: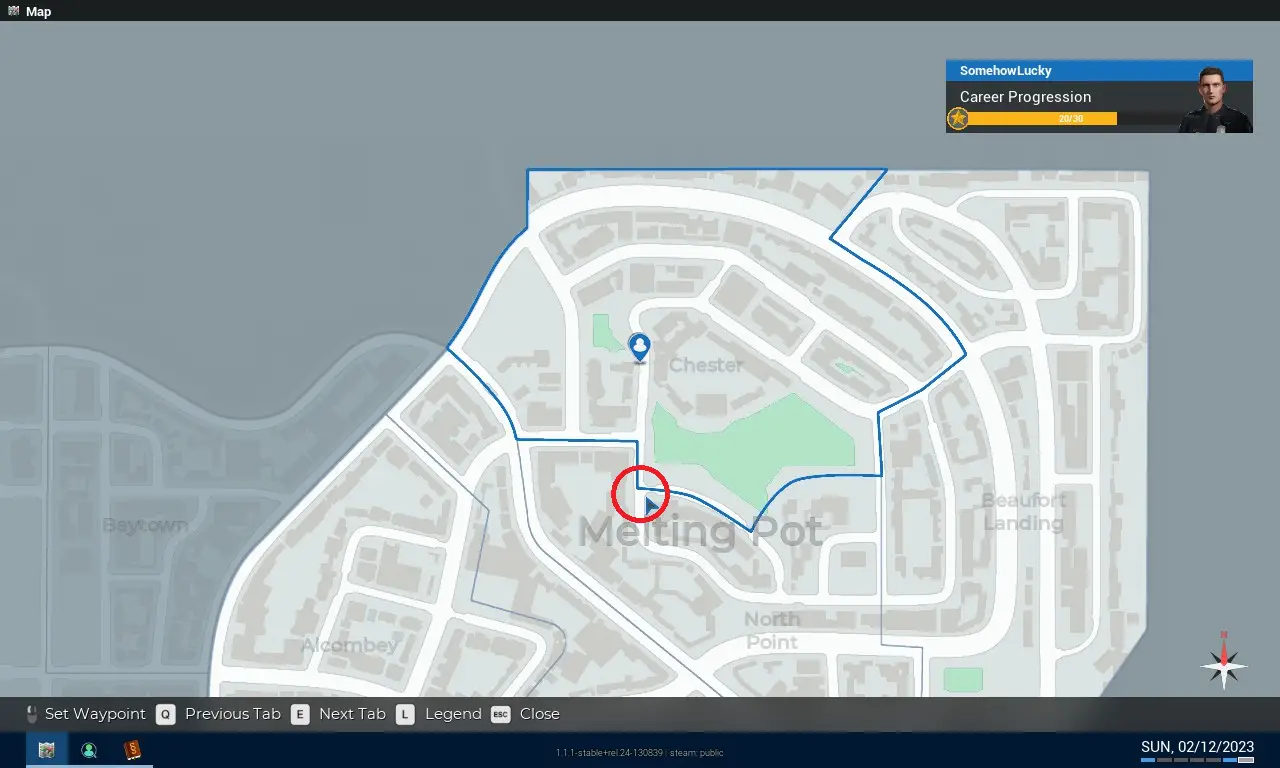 Because I was in Chester District, the boundary was placed there for some reason.
Step 2: You'll want to be facing this direction, towards the one-way street.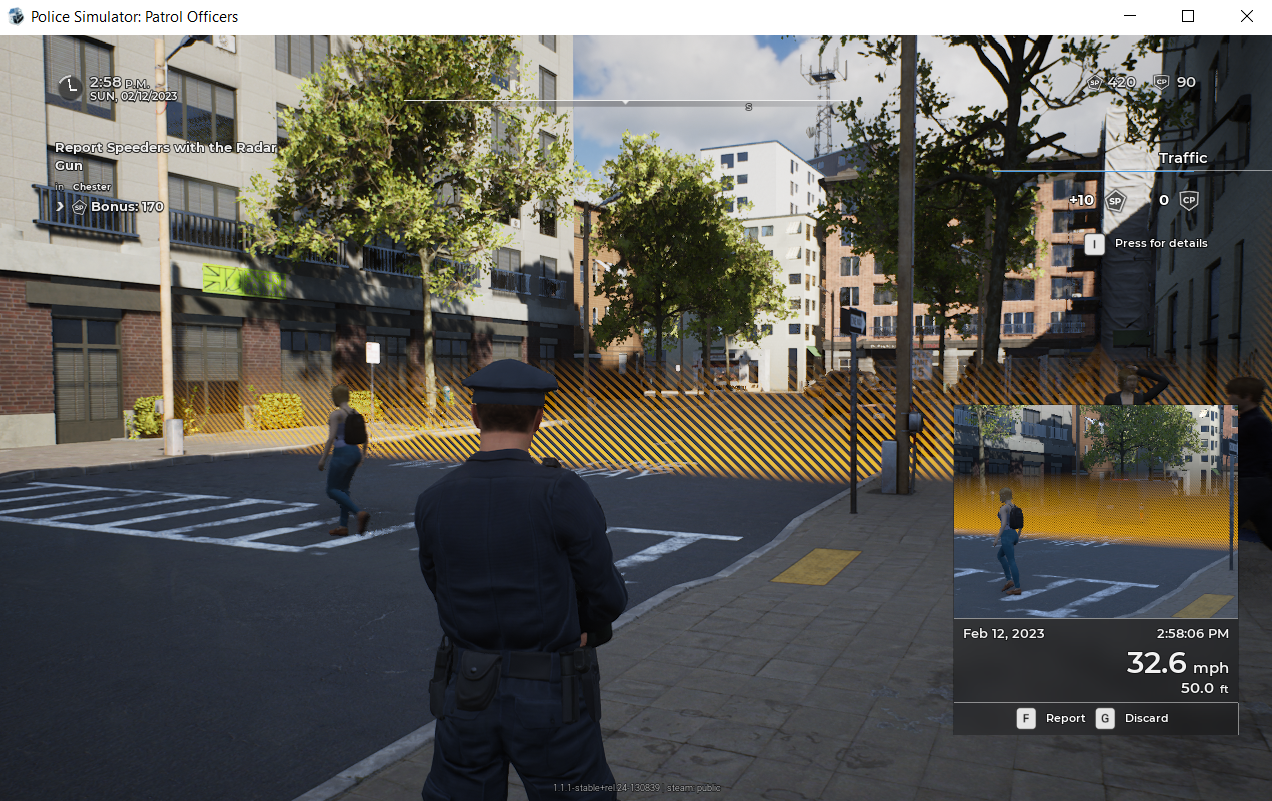 Step 3: Every vehicle that goes the one way will be going 25-30 mph into 15 mph.
Each shift is 20 minutes long and I believe you get 5 extra minutes before overtime docking happens. This is when you continue to do actions when your shift's over (parking, warrants, etc).
Do note that people crossing the sidewalk can stop vehicles. If this happens, they'll speed up to 15 when entering the one way. Vehicles may also slow down to 15 as they get through the crosswalk.
If there are accidents, tow the smoking vehicles and let the non-smoking vehicles go. Remember, Parking, call-outs, accidents, and jaywalking litterbugs aren't the focus if you are grinding for this.
Step 4: You should get your achievement.
That's everything we are sharing today for this Police Simulator: Patrol Officers guide. This guide was originally created and written by SomehowLucky. In case we fail to update this guide, you can find the latest update by following this link.
If you believe that any of the content on this site violates your rights, including your intellectual property rights, please contact us immediately using our contact form.