In this guide, I will talk about how to pair two different GPU Manufacturer and get it to work. This guide will cover both hard and easy pairs. Let get started!
Requirements
Some people might already know how to do it but if you not then hopefully this guide will help. Note: this dual GPU guide will work on career mode as well as an e-sport. While in this guide with each point I'm talking about will have pictures.
Here is the requirement and GPU type:
Motherboard: Any Motherboard Support Crossfire or SLI
Any AMD or Nvidia Support Crossfire or SLI
The two GPU you pair must be in the same series (GTX, RTX 20 or 30, RX…)
Both GPU is regardless of Memory Clock and Clock speed.
Do not forget about PSU wattage, if you use 250w GPUs then you gonna need around 800w as this guide will continue to overclocking the GPU.
3 software need to be installed on the HDD or SSD: GPU Turning, OCCT, 3D Mark (Optimal if not request on the normal job).
Changing Core Clock and Memory Clock (Easy)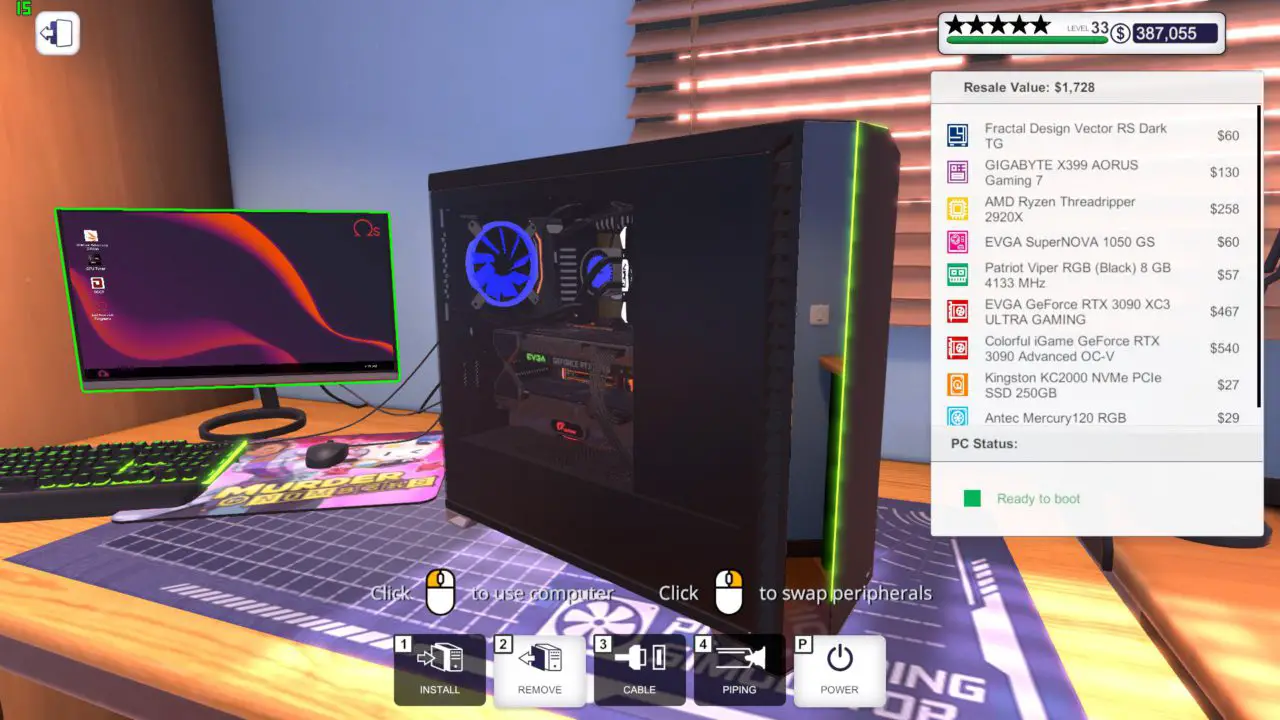 As you can see in this screenshot, I pair RTX 3090 of EVGA's with Colorful's. Regardless of the price of the two GPU is, one is stronger and has more Clockspeed with the same memory clock as another one.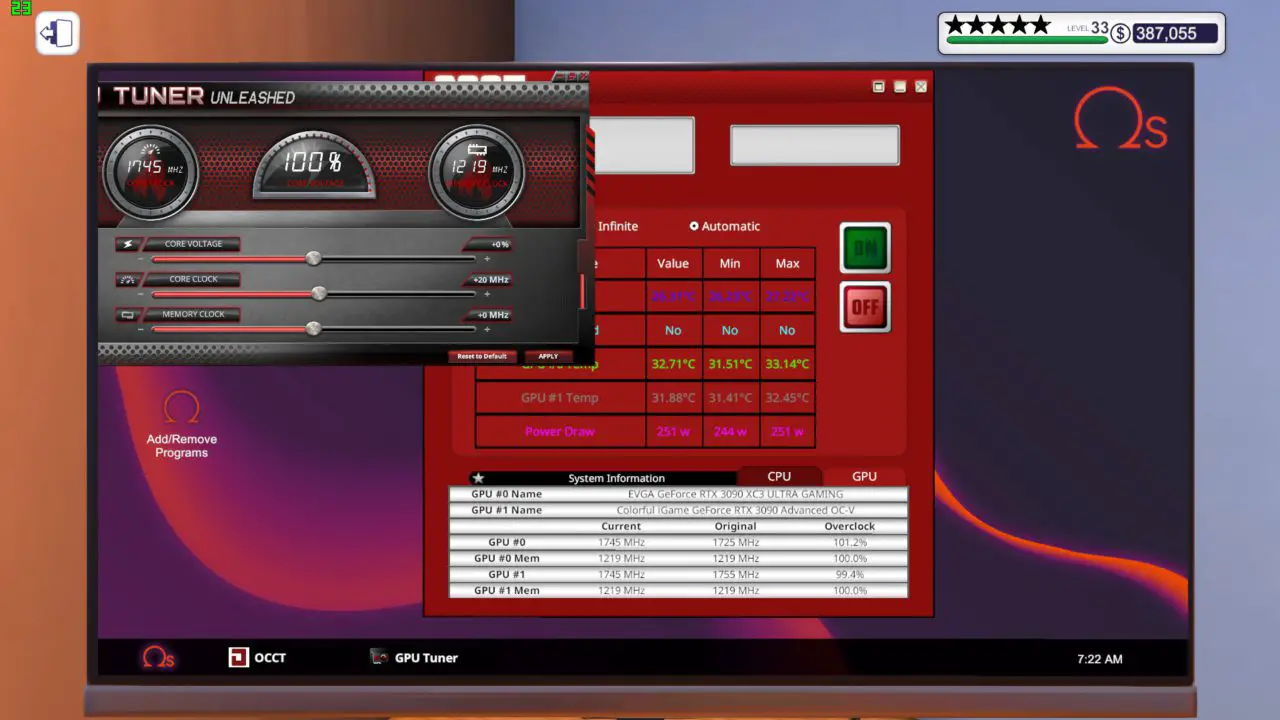 Open the OCCT app and check the two GPUs. The percentage indicates how much one of the GPUs different from another. As for me, both GPUs are near each other, so I turn it about just 20Mhz and it stable.
Usually, the stable point of both GPUs is in between both core clocks meaning that we will have to downclock one GPU and overclock another GPU.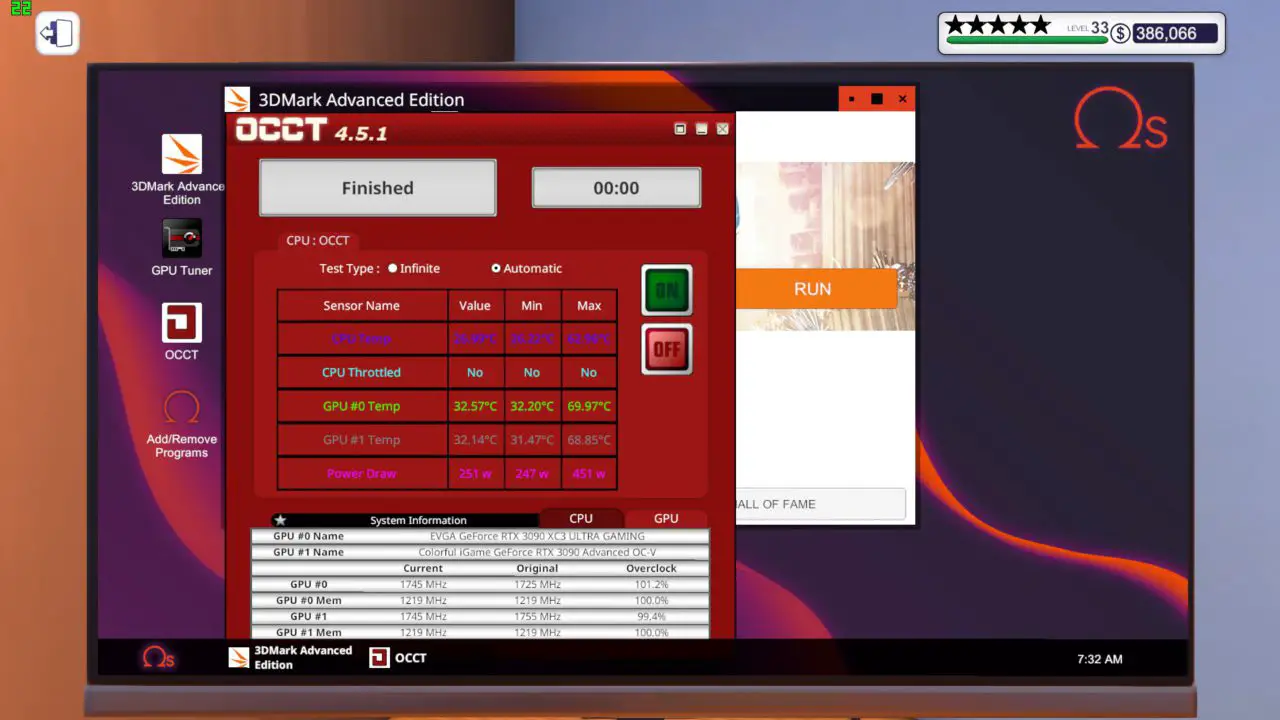 Use OCCT to test the stability of both GPUs. I have succeeded pair a lot of GPU so far and not really have any problem. But if the GPUs fail, try to add more wattage to it, mostly this kind of pair/overclock needs 10 to 15% extra wattage only but you can always max the wattage. And both will have similar heat as a result of similar core-clock they have.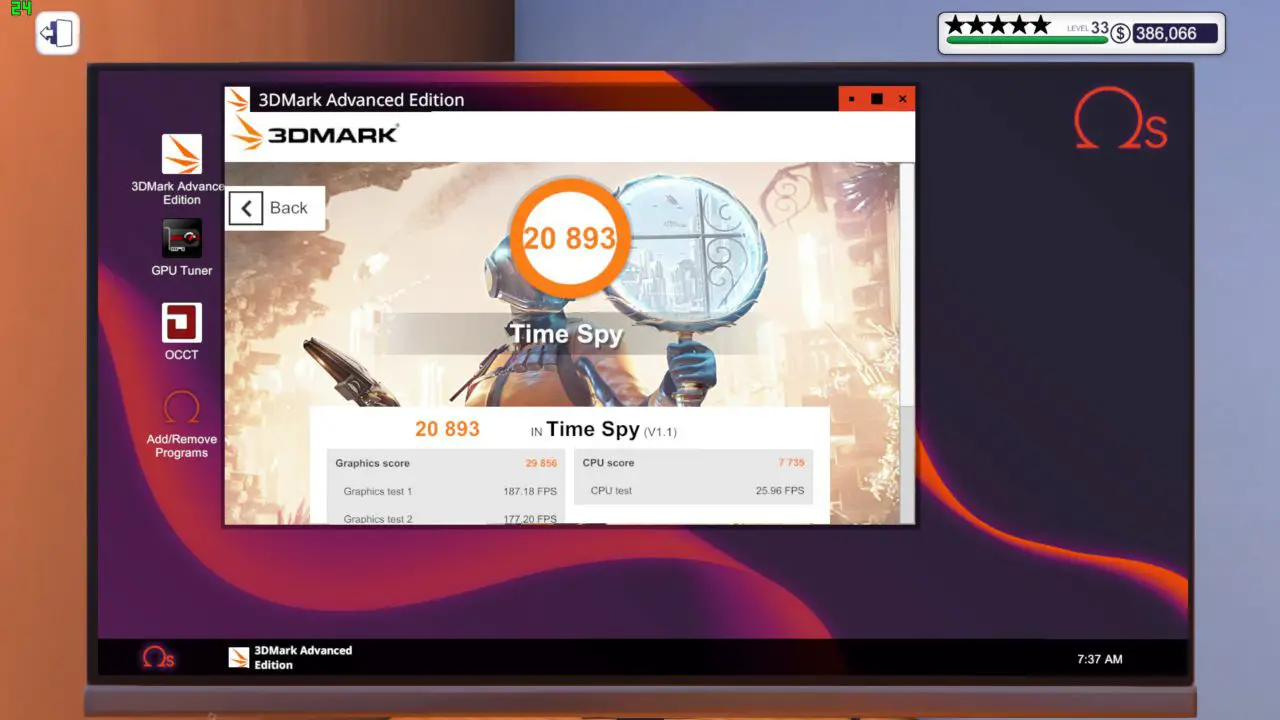 Changing Coreclock and Memory Clock of Extreme Overclocked GPU with Normal GPU (Hard)
Overclocking two GPUs while one is much higher than the other can be really hard to do but no worry as this guide will solve that problem!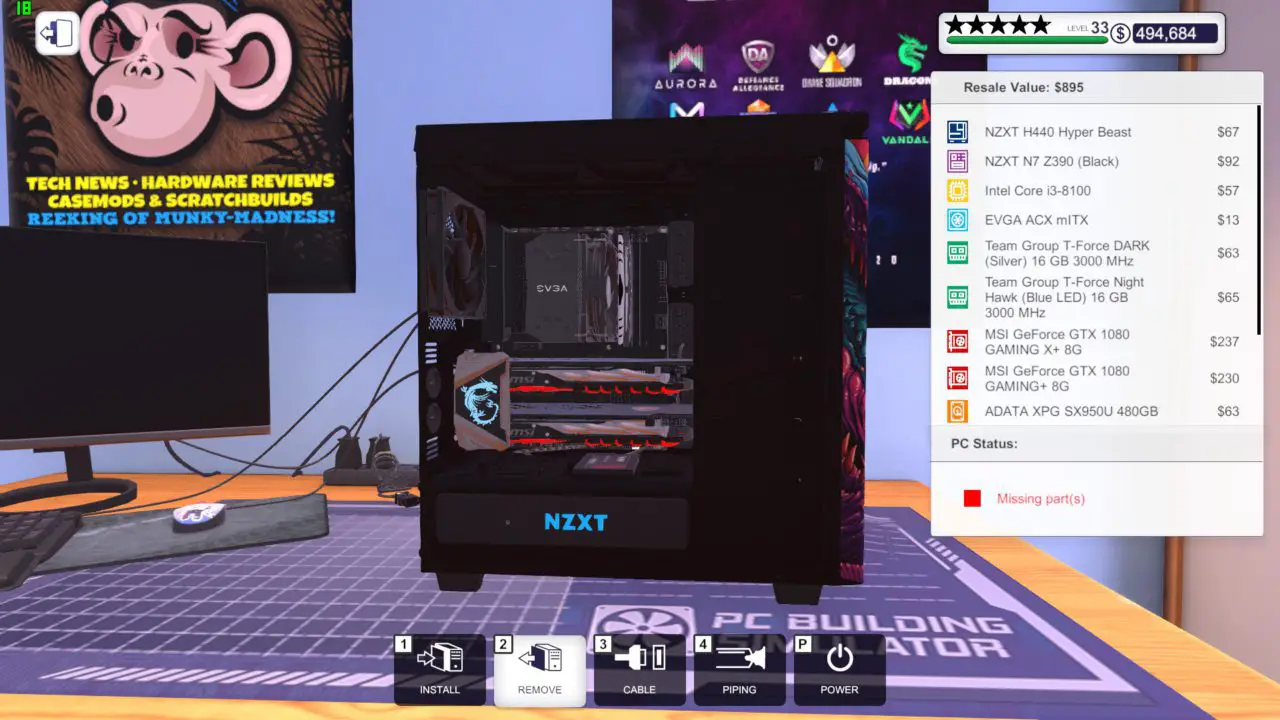 For this one, I use MSI Geforce 1080 +8G and X+8G which already have a different core clock nowhere near each other.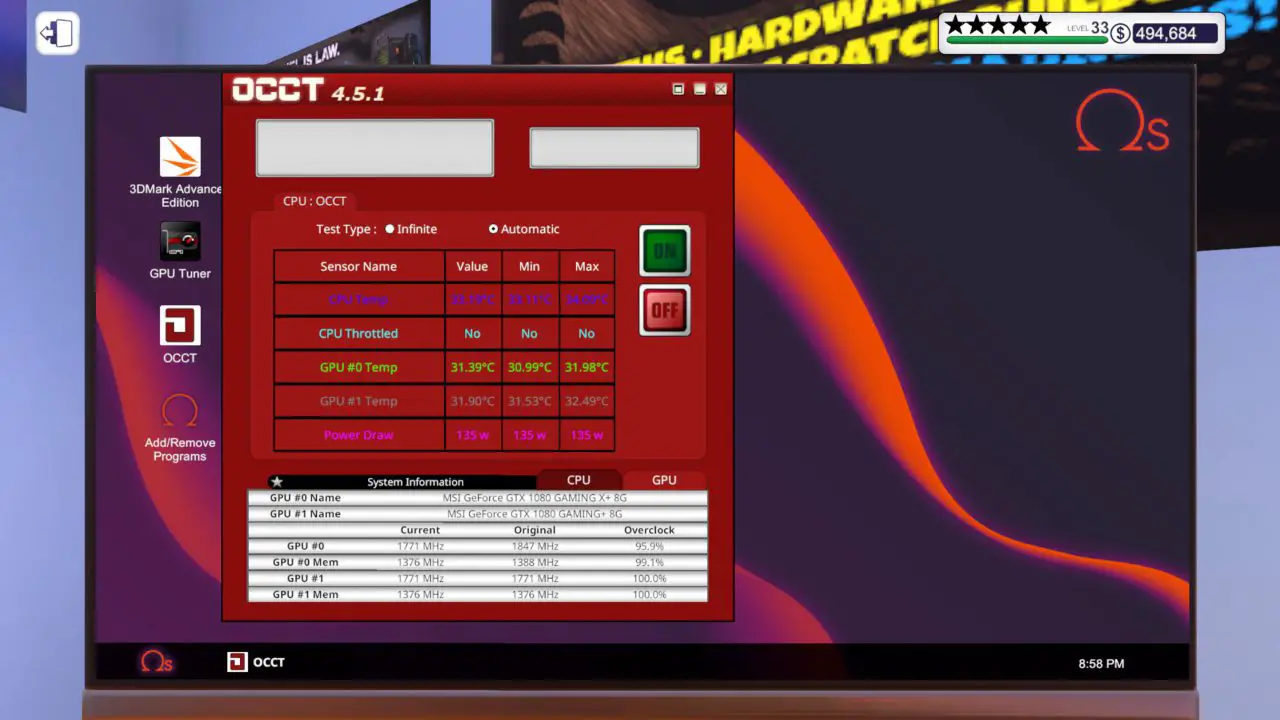 As you can see, MSI X+8G is at 95.9%, and MSI +8G at 100% that 5.1% is really a lot if we count on MHz. One of the GPUs is at 1771MHz and another is at 1847MHz. So get yourself ready and continue with me!
You can try to read the text inside of the game or here as you want. To make this overclock work, first, you must set the core clock of the lowest GPU's first two-digit the same as the highest GPU have.
Then divided the last two-digit by 2. That said the highest GPU Mhz is 1847 Mhz, divide the last two-digit by two that 23.5 but we will go for 24 MHz instant.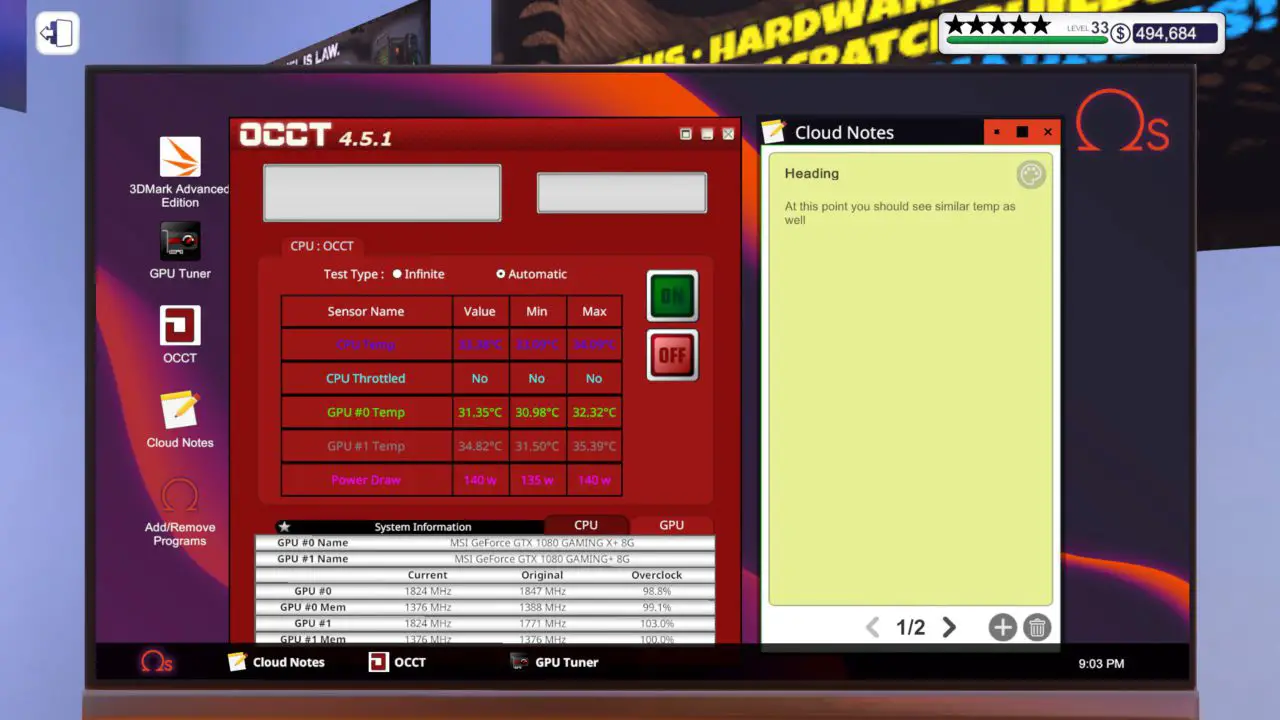 The temperature of both GPUs should be similar and close to each other if it is not close then you have failed! If you continue to run 3D Mark you will likely get BSOD.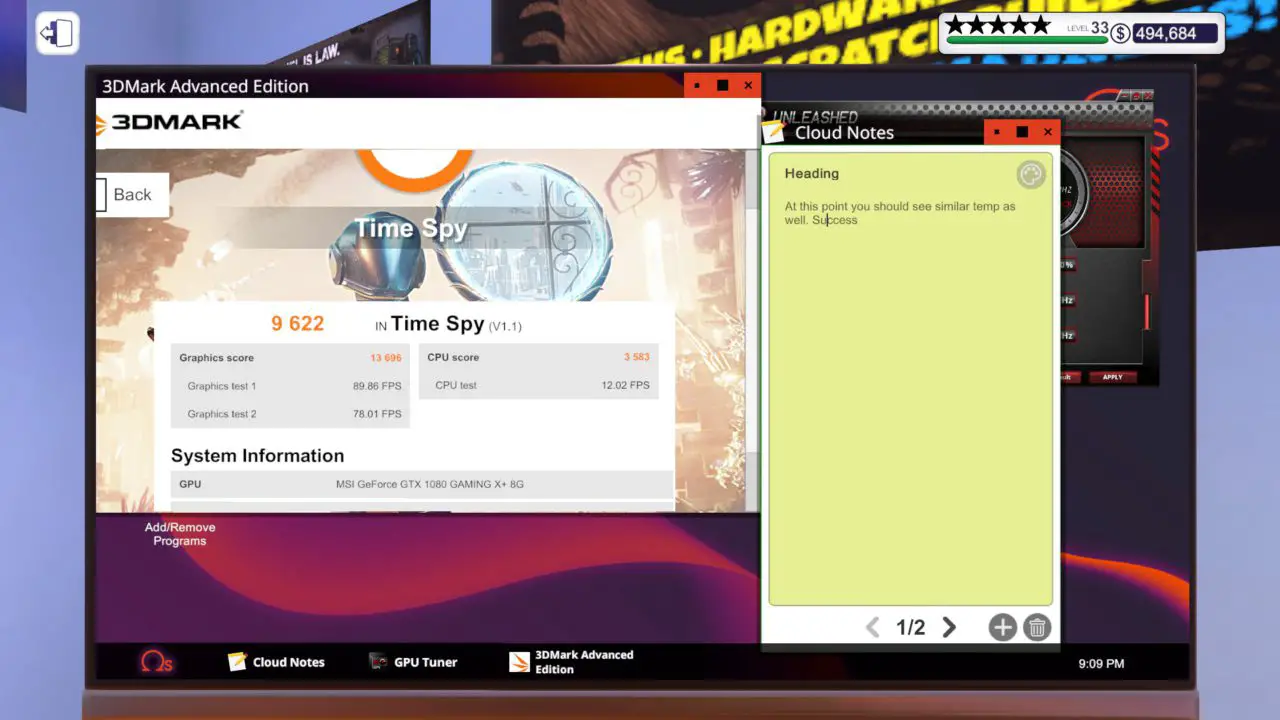 I had passed this extreme overclocking quite a lot of times so I decided to share.
Conclusion
And that's all for this PC Building Simulator guide. Do you have any suggestions or tips to improve this guide for PC Building Simulator? If yes, then make sure to leave a comment down below. This guide has been made possible by Bonhomie. You can check him out by simply clicking his name.