Title: PAYDAY 2
Release Date:
Developer:
Publisher:
Information about PAYDAY 2 is still incomplete. Please help us fill the details of the game using this contact form.
This is a simple guide meant for players who can't get anyone to help with some difficult achievements if played alone.
Introduction
Let's take a look at the achievement:

It must be done OVERKILL difficult. In Overkill, each ATM gives $299k of cash, which makes all 6 inside the mall to earn you $1.795k, not as much necessary to complete the $1.8M challenge this requires. We need to grab something more. We'll dive into it later.
Setup
Skillset
Mastermind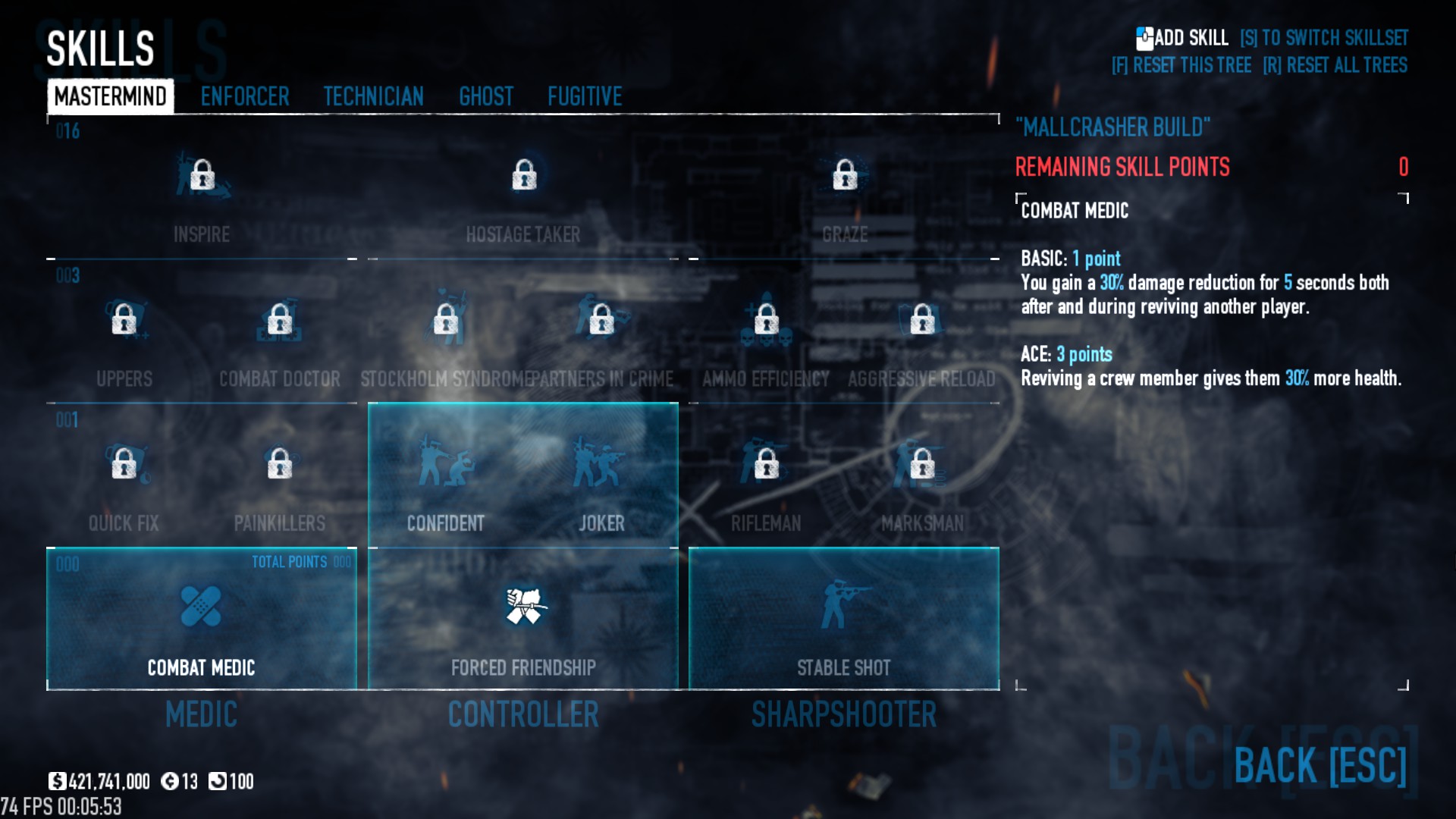 Nothing here really, that basic FF is just leftovers.
Enforcer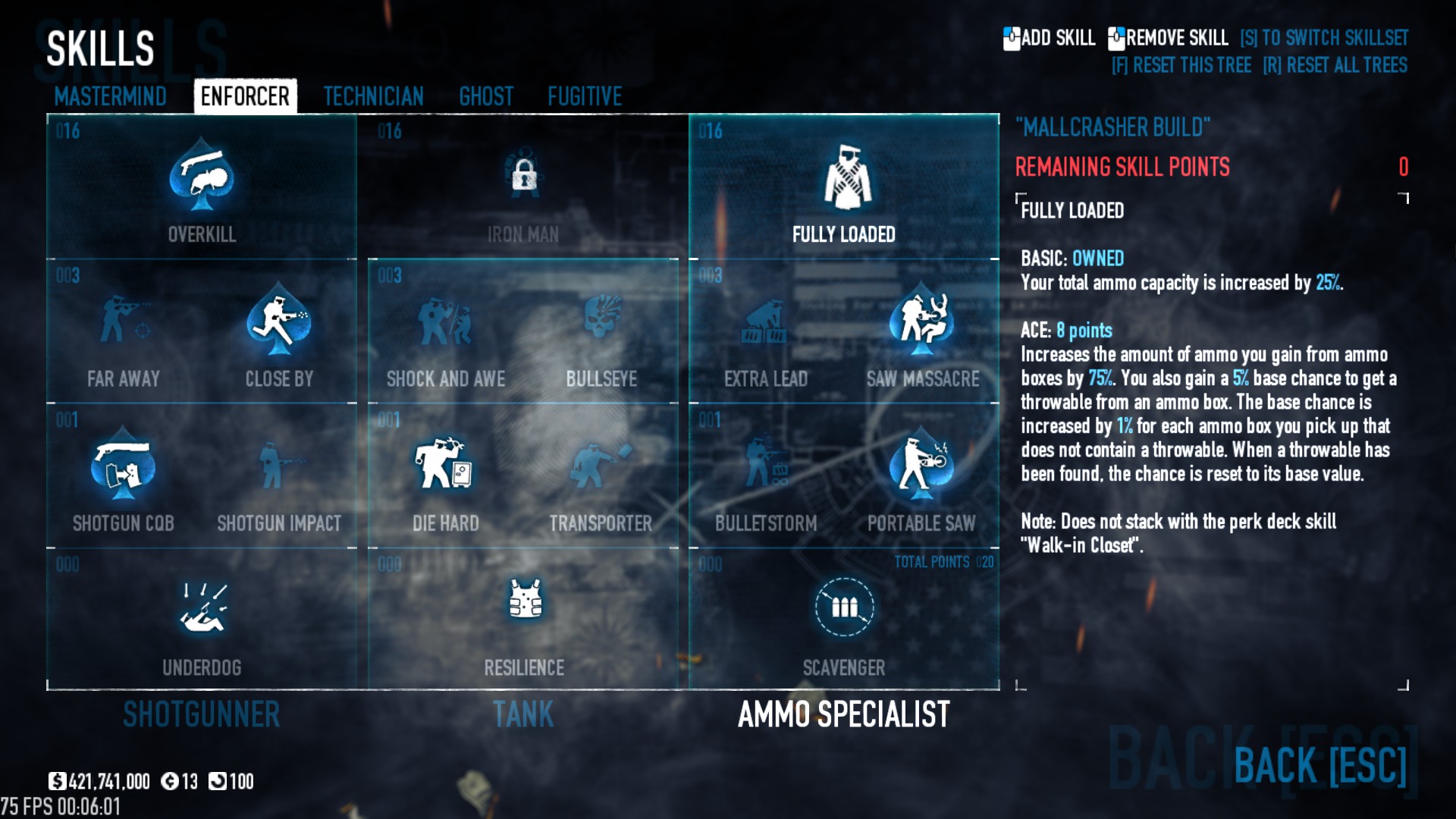 Overkill ACED to boost saw damage and more importantly for the method, swap speed. Die hard to sustain damage and Fully Loaded basic to have more spare blades.
We actually will use 2 saws in this build.
Technician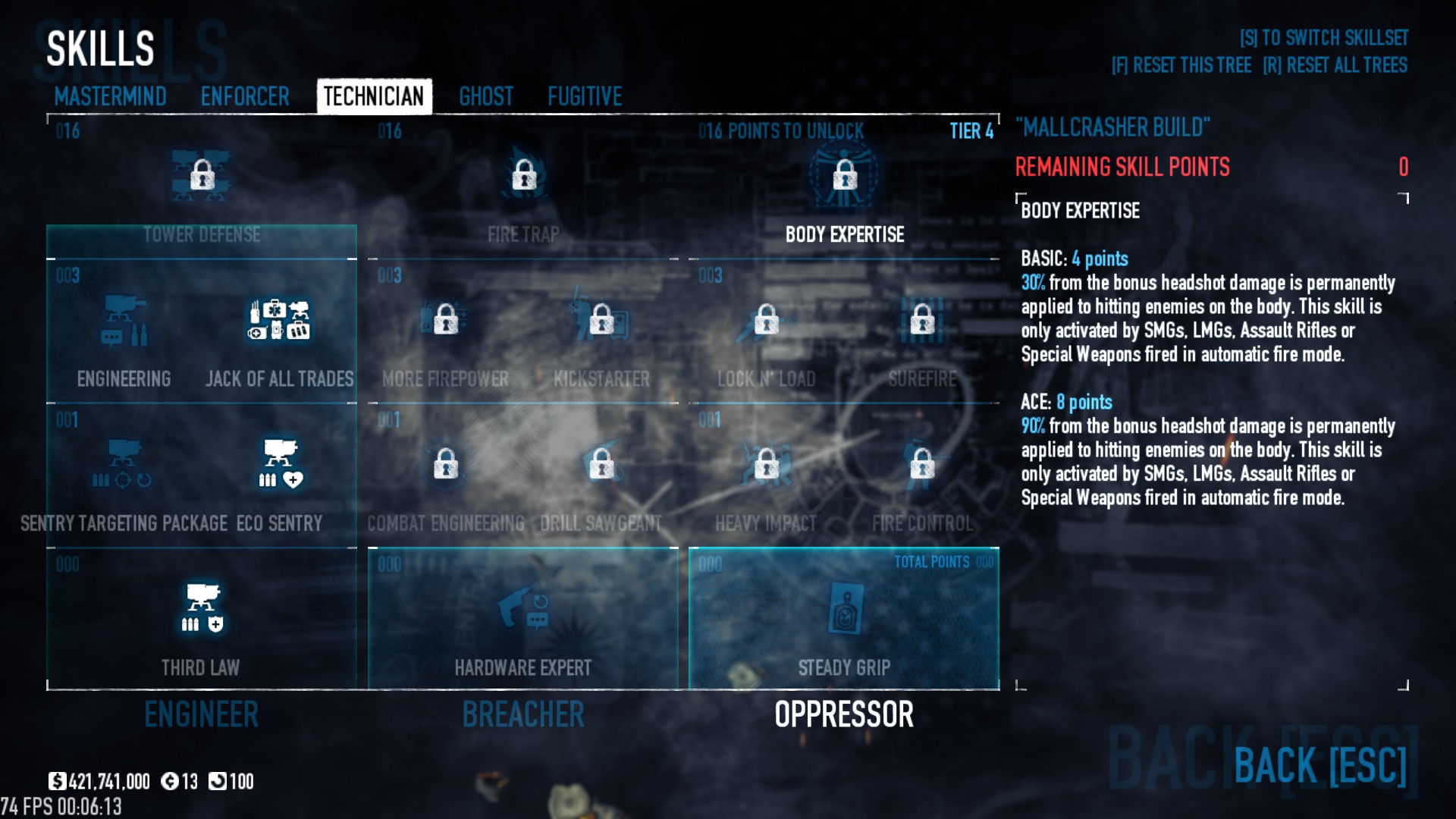 Jack of All Trades basic to deploy ECM faster.
Ghost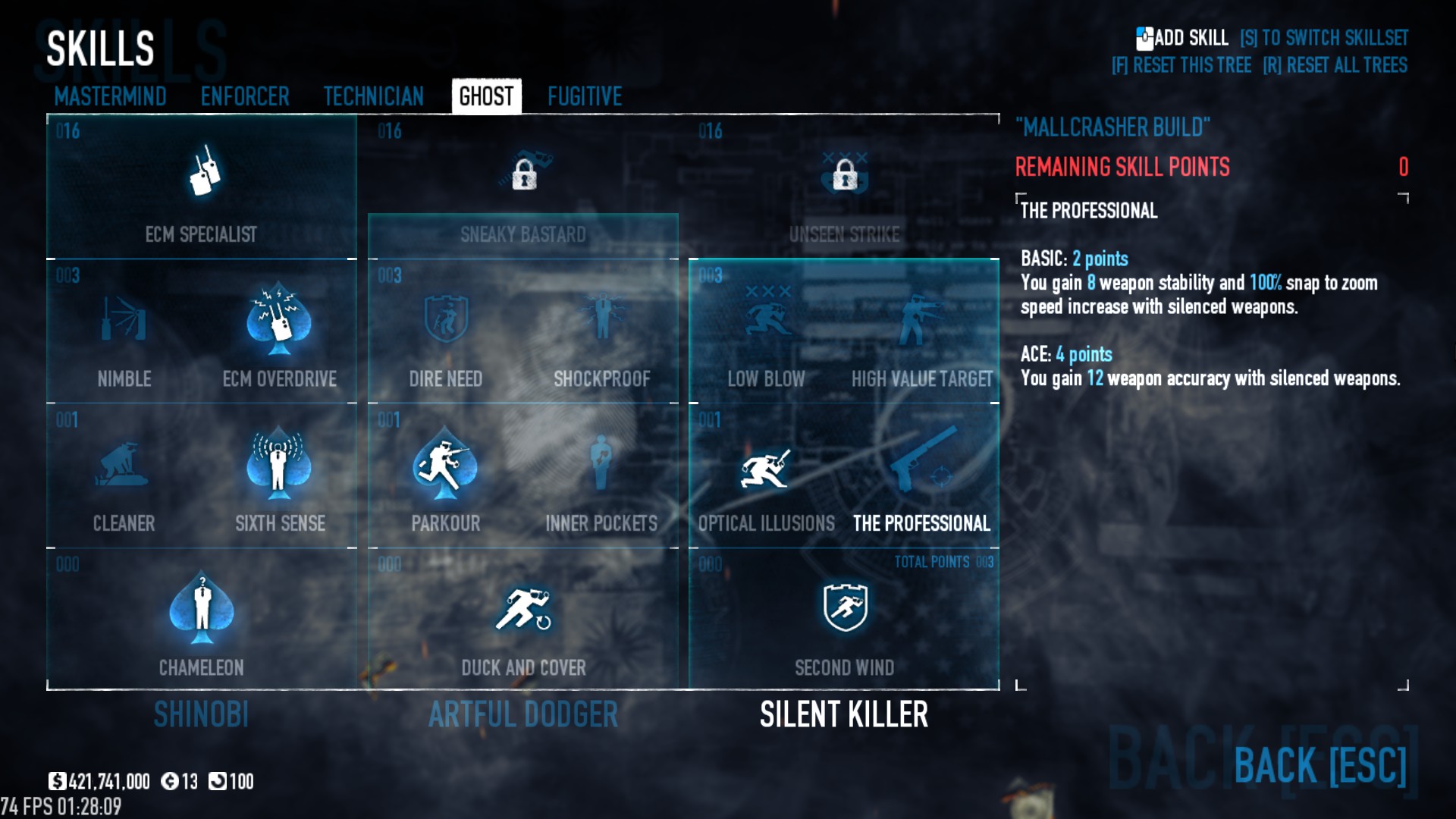 ECM Specialist Basic to get 2 ECMs and ECM Overdrive ACED to open ATMs. Parkour Aced to Run side/backways and Second Wind to speed up if armor breaks. Optical Illusions is self-explanatory.
Fugitive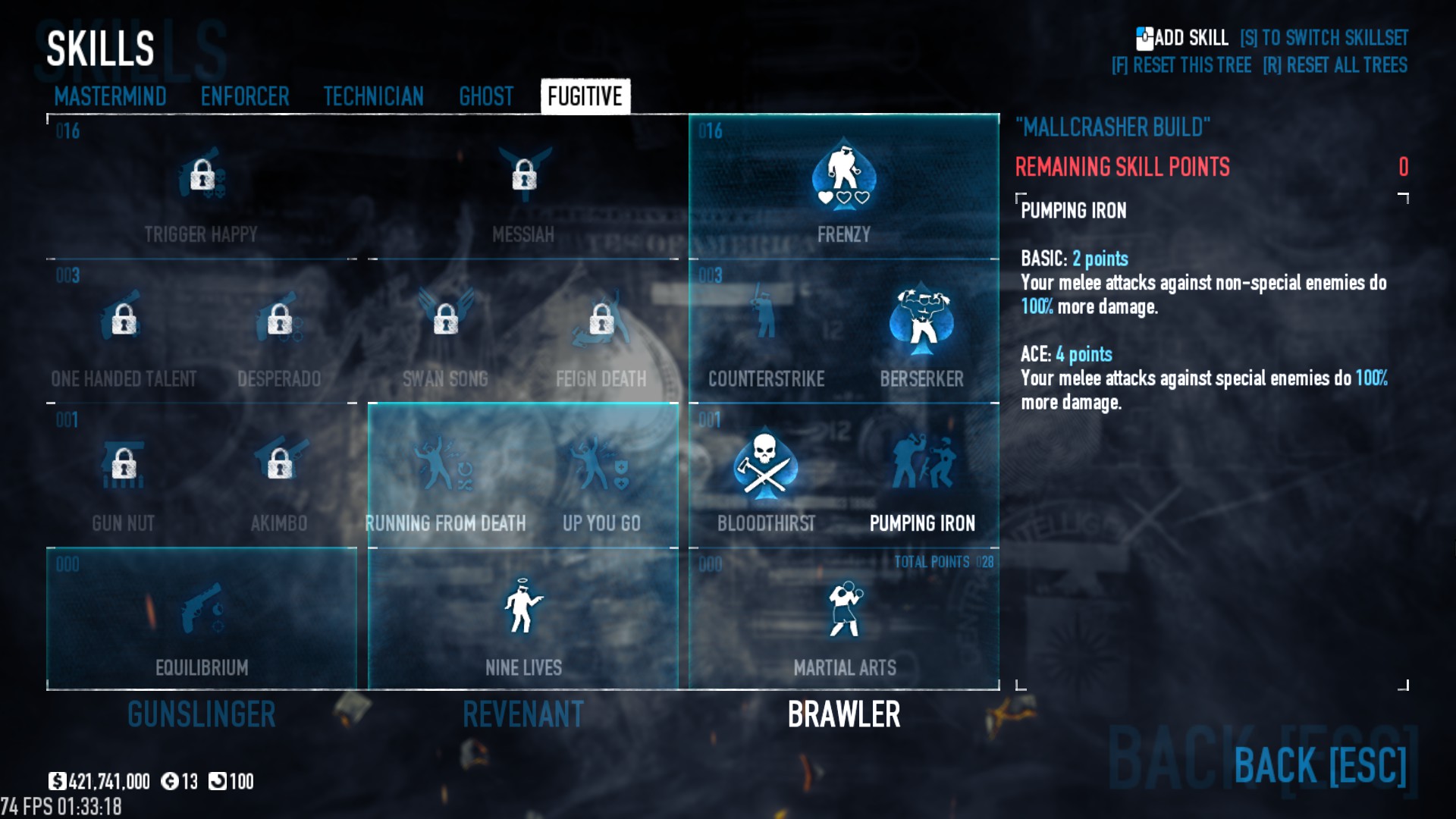 Frenzy and Berserker to boost Saw damage, ACED Frenzy to better protection.
Primary and Secondary Weapon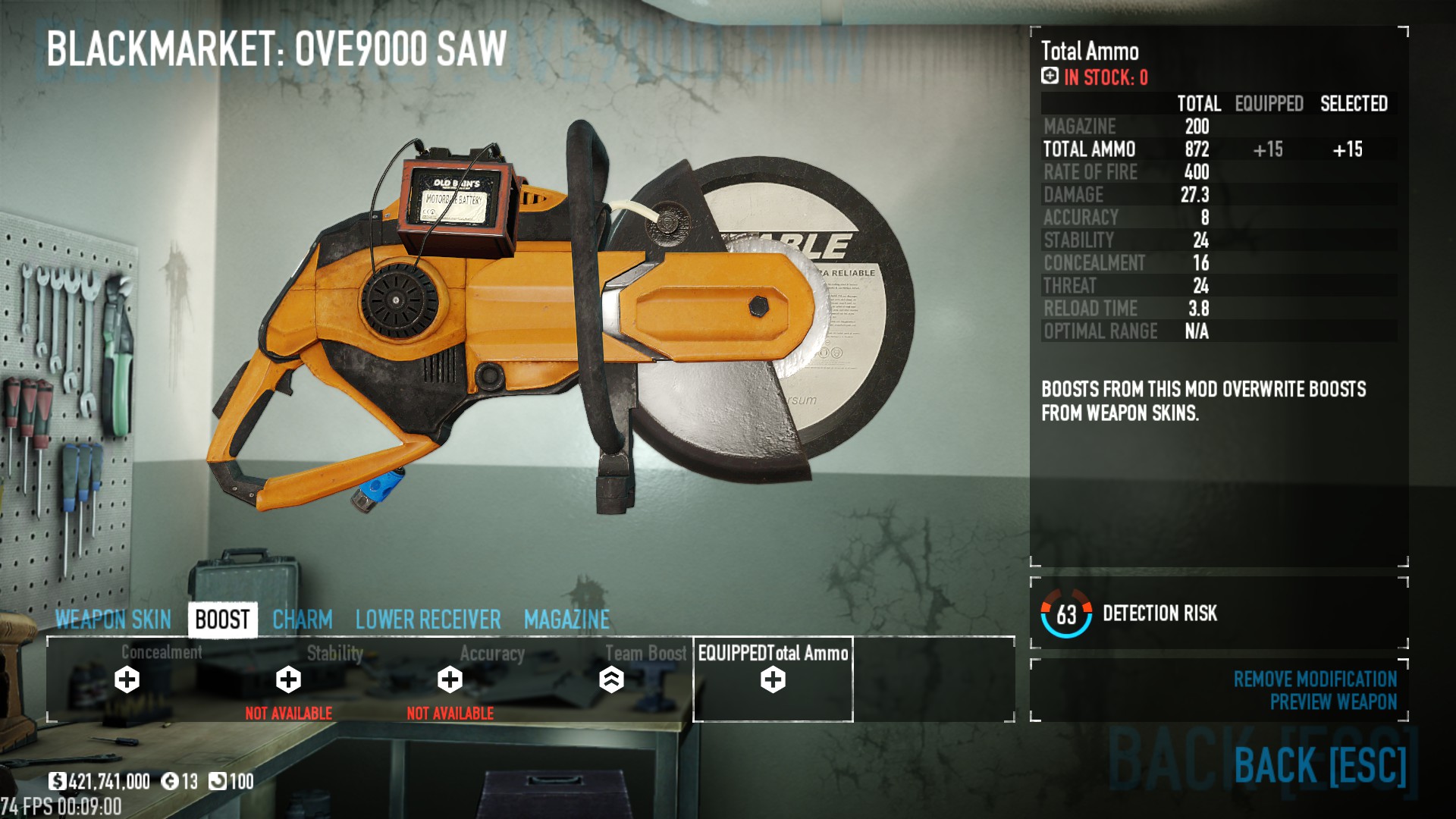 Mods installed:
Durable Blade
Fast Motor
Total Ammo Boost
(Yes, in both slots)
Armor: Suit
Deployable: ECM
Melee weapon: Your choice
Perk Deck: Rogue
I actually did it with Leech. In hindsight the weapon swapping boost from Rogue Perk would have me saved precious seconds.
AI Loadout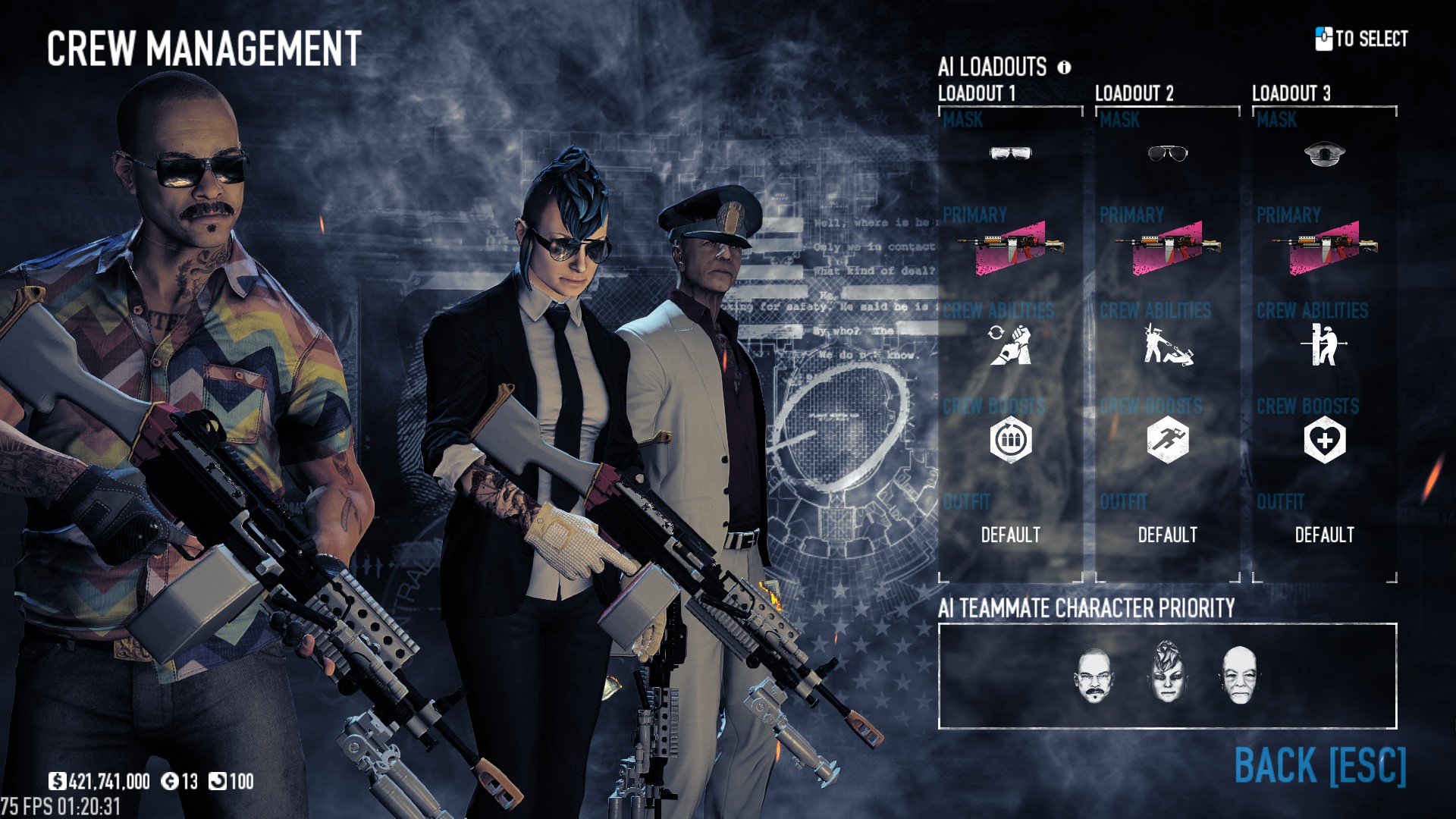 Weapons: Anything you wantCrew Abilities
Quick
Inspiring
Piercing
Crew Boosts
Accelerator
Distractor
Reinforcer
How to
Start the heist holding mask preparation button (Gor LB, if you're in gamepad) and walking forward. As soon as you can, start running to the first ATM up the staircase and to the left and saw it and don't forget to grab the money.
From there, run left of ATM to the emergency stairs and straight to the jewelry store at second floor, grab a jewel on display and dash towards the left to another moving staircase. Jump from the ledge to the foot of the stairs at first floor and saw another ATM in front of you.
Again, to the left are 2 ATMs after the benchs on the main hall, saw both, if your saw starts reloading, swap immediately to the second one. You must be about 30 seconds when you finish sawing them.
Run backwards and to your right further inside the mall, at the right side, close to another set of moving stairs, another ATM. Now use your first ECM to open it, grab the money and run past the staircase.
Dashing forward to the back of the stairs, and running left and you will be at the last ATM, you know what to do.
It takes some tries, sometimes you can get shot or tased to death, but you absolutely can achieve it in solo, just like I did.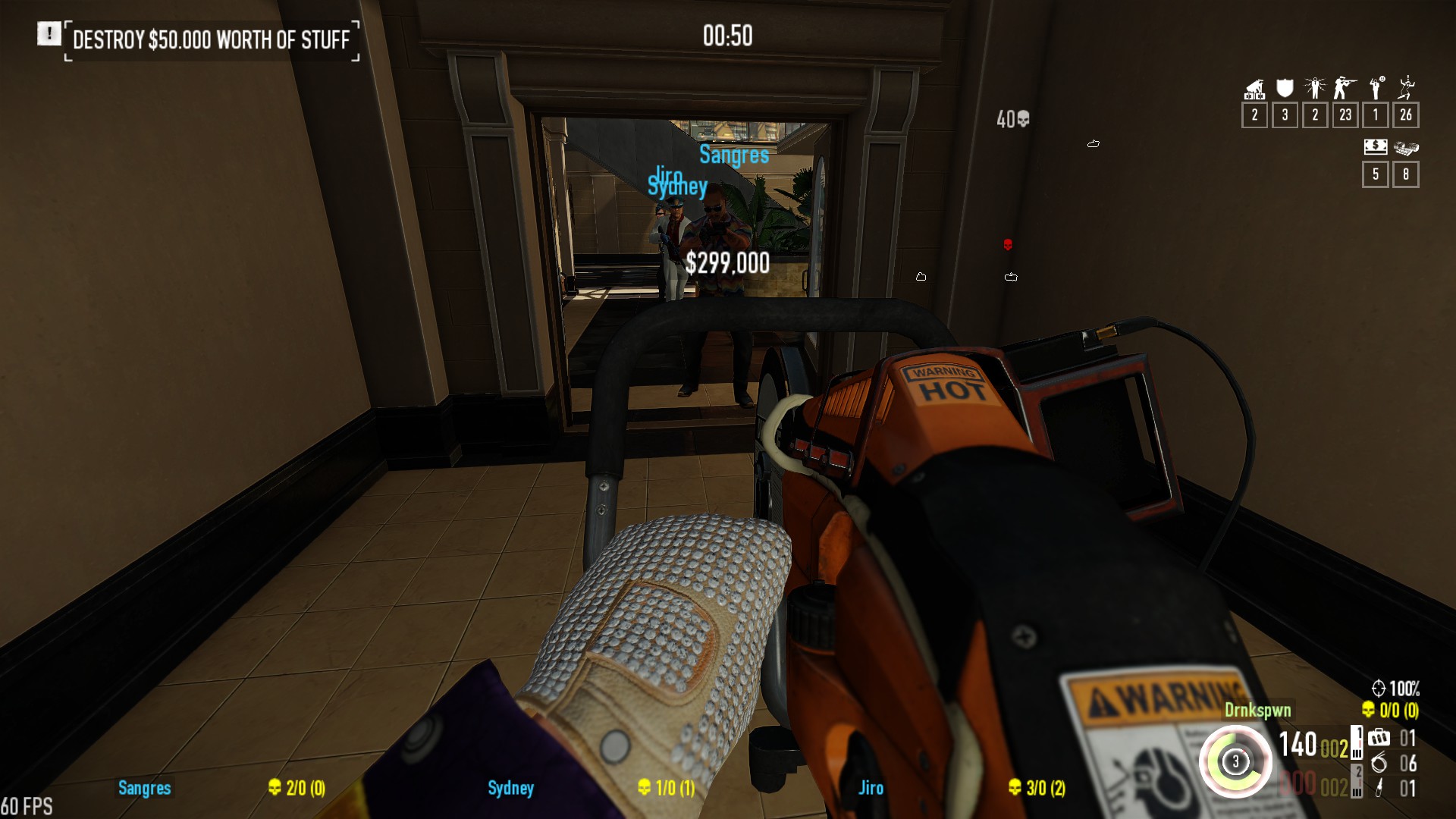 Good luck, and all feedbacks are welcome
That's everything we are sharing today for this PAYDAY 2 guide. This guide was originally created and written by Drnkspwn. In case we fail to update this guide, you can find the latest update by following this link.
If you believe that any of the content on this site violates your rights, including your intellectual property rights, please contact us immediately using our contact form.