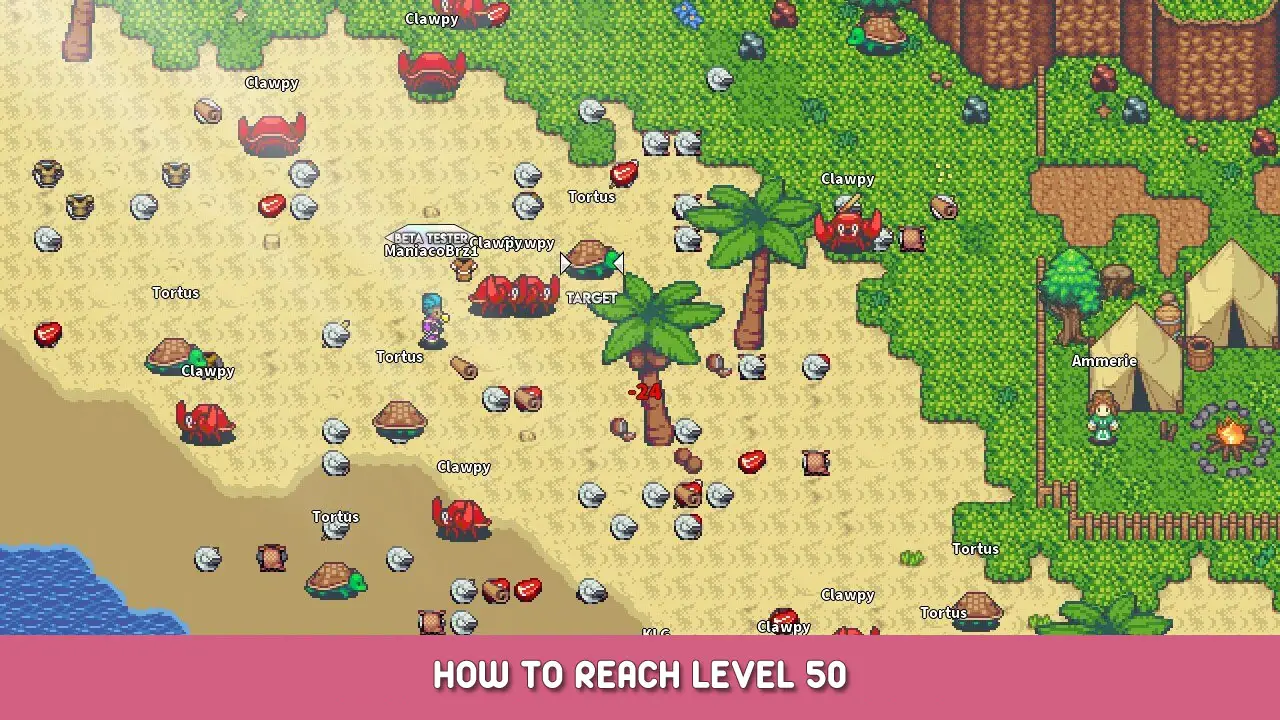 Here's a guide to get level 50 in Leafling Online. Might also include some info for new players to gear up once they hit level 50. WIP.
Intro
Hello. This is my first ever Steam guide but I'll try to make it a good one.
This guide is a walk through of sorts and obviously contains dungeon mechanics spoilers.
If you want to go through the game blind then you might not want to follow this.
I hope it will be helpful to new players and also to returning players who might be feeling lost like I was after a year of being away from the game. Please rate my guide if you liked it to help motivate me towards making more!
Important Information
The Blessing stat increases your EXP gained from not only killing enemies but also from completing quests. That means it should be a stat you prioritize on your equipment during the leveling phase from 1-50. Thankfully it's relatively easy to obtain your main two pieces of Blessing gear and the third is from reaching maximum level on classes.
Your first source of blessing is obtainable at level 1. In Dreamer's Shore take the side quest from Ammerie to collect seashells. She wants 15 of them which seems like a lot but it's totally worth the effort. You can get seashells from killing Clawpy and Tortus on the beach. This Seashell Charm gives you +25% Blessing and is able to be equipped at level 5. (Which is 25% extra EXP earned.)
Your second source of blessing is obtainable at the Black Market in the Underpass. The Cut-Throat Merchant sells a Heartfire Charm you can purchase for 25,000 Almas. You should have enough Almas to purchase this around level 30-35 thanks to the story quests and dungeons. The Heartfire Charm gives you +50% Blessing and is able to be equipped at level 30.
Something important to note is that both of those accessories may be enchanted to give further stat bonuses which will help you kill enemies in the dungeons. I recommend your offensive stat and Life Steal.
The third and final (to my knowledge) source of Blessing stat is from your Soul Charm. This gives you a varying Blessing % depending on how many classes you have at level 50. I've read in the official Discord that every max level class gives you +25% extra Blessing on your Soul Charm up to a maximum of +500% Blessing. (Which is the EXP cap.) Unfortunately you cannot enchant your Soul Charm but thankfully it has it's own unique equipment slot. The Soul Charm also increases your Luck stat which raises the drop rate of items from enemies you fight. Talk about a win-win!
You can enchant your weapons at Journeyman's Respite inside the Craftsman Hall. Walk up to the Enchanting Altar and use it. It's possible to get a Prefix enchant that you want and a Suffix enchant that you want on every piece of gear other than your Soul Charm. I recommend enchanting your equipment with Life Steal suffix (Of Thirst, Of Drinking, Of Vampirism, Of Bloodthirsting) once you reach level 30 and above. This will help reduce healing salve consumption which means you spend less Almas and also you save time from having to go buy more in Journeyman's Respite.
Save your old equipment rather than selling/dropping it! The reason being that you will need that equipment if you decide to level more classes later on. There's a bank in Journeyman's Respite you can use to store equipment you don't currently need.
Leveling multiple classes is absolutely not necessary if you don't feel like grinding in this game. The real benefit to maxing multiple classes is that you can switch classes to match what your current party needs. Another benefit is that it becomes easier to level up more classes since you gain that extra +25% Blessing and increased Luck stat whenever you reach level 50 on a new class. For those players who have one favorite class that they want to play it is completely acceptable to just play your one class, you don't need to feel pressured into leveling up more classes if you don't want to!
Your first class up til Level 30
WIP Section:
Planned changes: Add MSQ specific objectives, add number of dungeon runs needed to obtain specific levels, figure out how to increase readability.
Wake up on Dreamer's Shore, do main scenario quest (from here on out abbreviated as MSQ), then onwards to Journeyman's Respite which is our main town.
Before leaving make sure you take Ammerie's Side Quest to obtain the Seashell Charm this will be essential starting from level 5 up until level 30.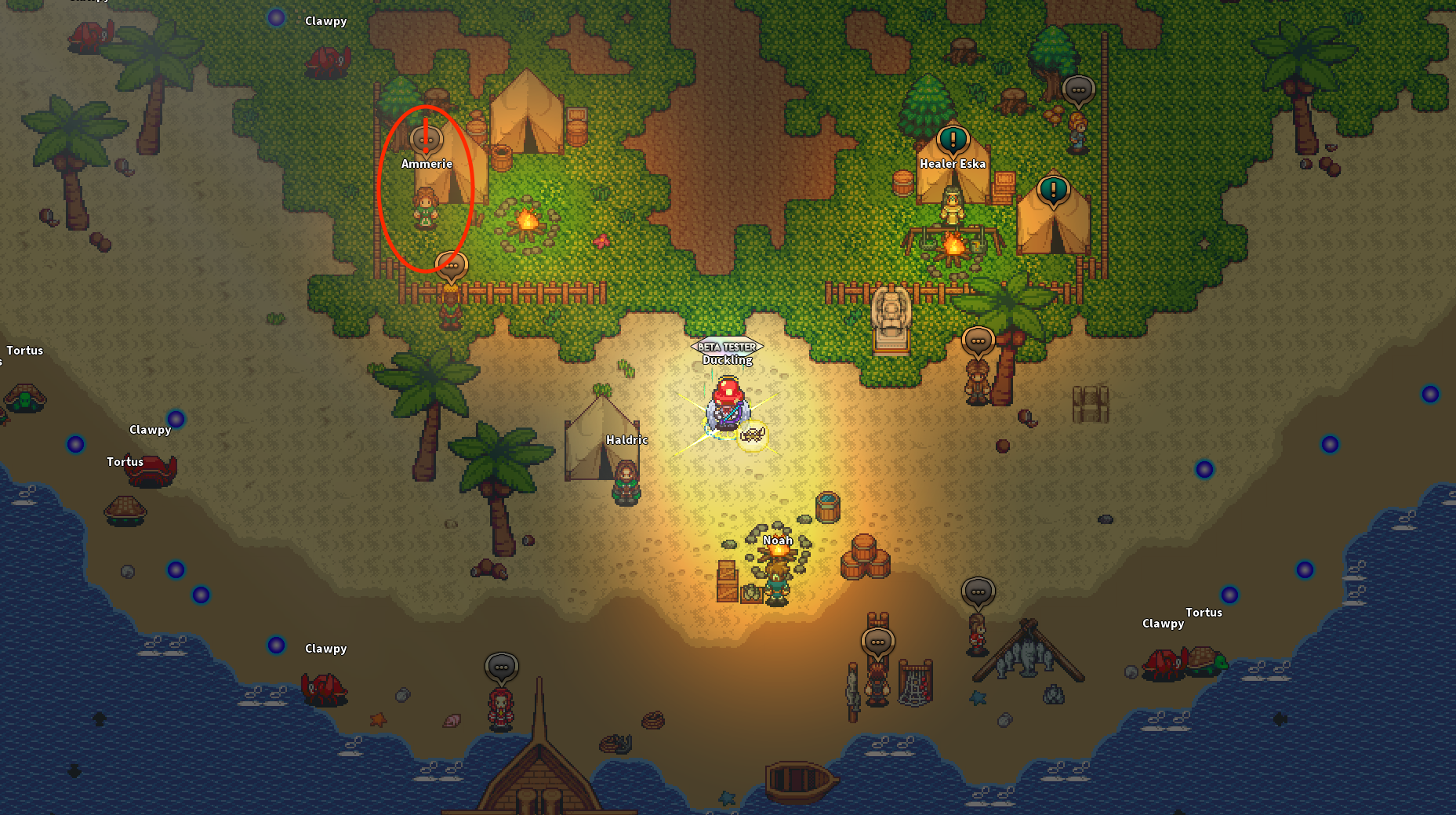 Go to Journeyman's Respite, head to the Explorer Guild, clear MSQ from him (sometimes it shows a red icon above his head but he will still give you a quest, potential bug.), then head to Saltwater Field.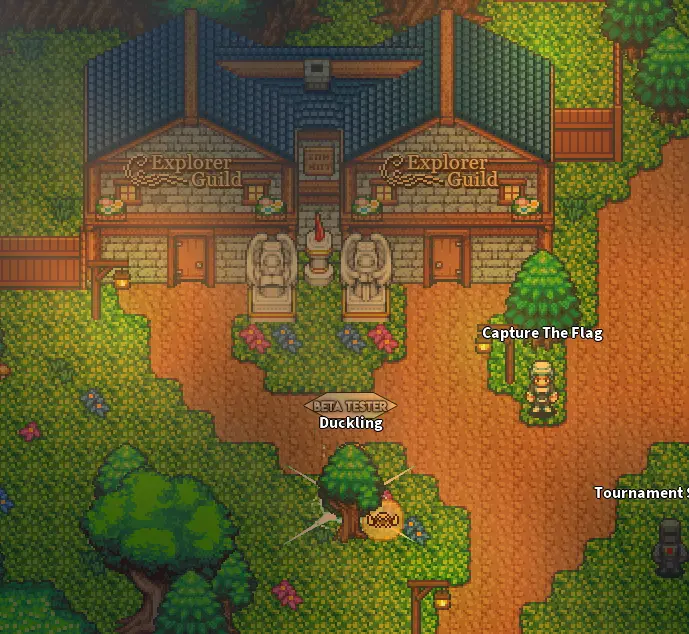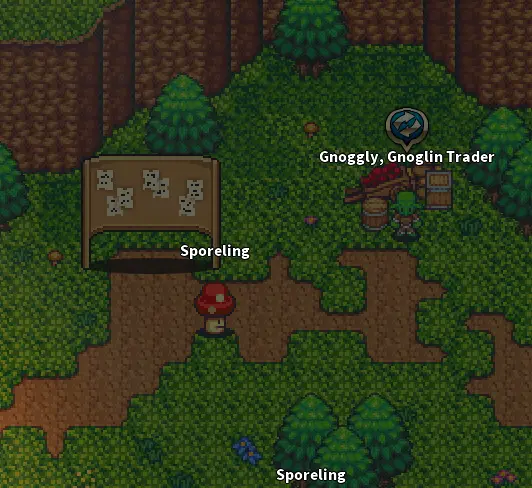 Quest Boards have side quests to help you level up. Most of them are single clear only but some are repeatable. Gnoggly has the game's first repeatable quest which can help you get some early Almas to purchase level 5 equipment. (Which Gnoggly also sells.)
Head West until you reach a house with the MSQ objective, clear the NPCs MSQ until it says to clear out the cave to the north (Slime Dungeon), if you aren't at level 5 then you can do various side quests in Saltwater Field to reach a minimum of level 5, equip your Seashell Charm and then attempt to clear the Slime Dungeon.
If you're having any trouble just make sure to take the small slimes one by one. You can buy some healing salves in Journeyman's Respite to increase your survivability. When you're fighting the Slime boss make sure to dodge the incoming slime projectiles because they deal considerable damage. When the boss stops moving for a moment it's probably about to spit out slime at you so dodge it!
if you can finish the dungeon you may want to run it two more times to obtain equipment which will help you in the upcoming steps (the equipment vendor is to the left of the dungeon entrance), return to the NPC that gave you MSQ and he will tell you to return to the Explorer Guild Master in Journeyman's Respite.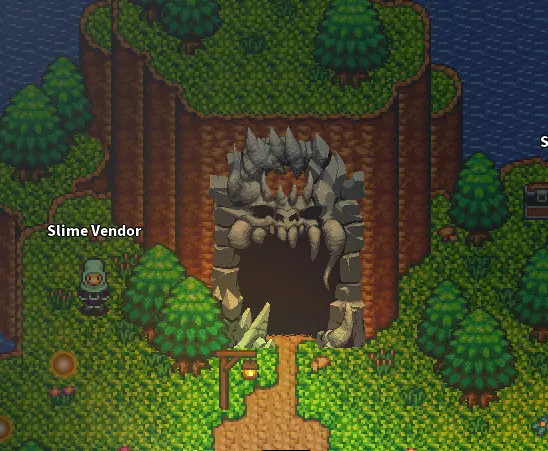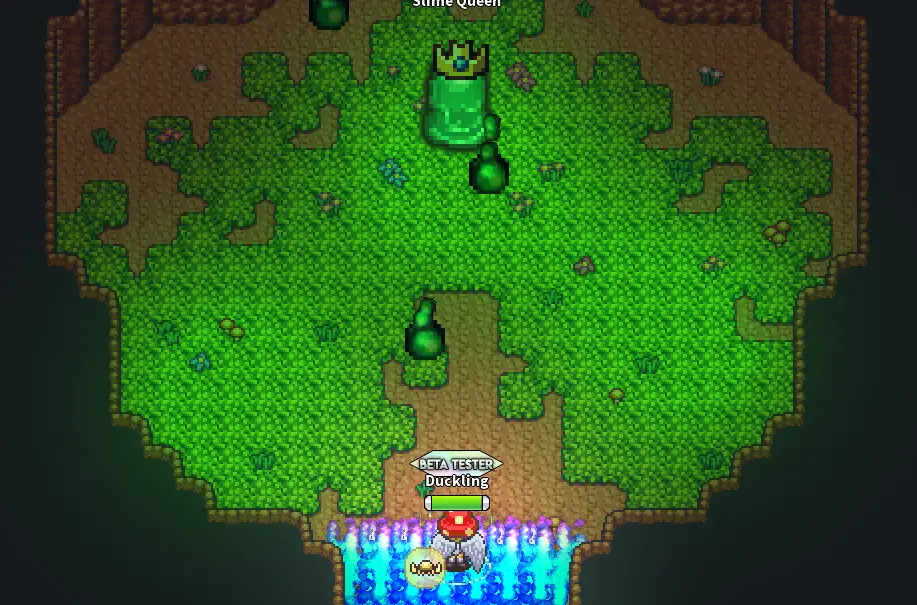 Turn in the quest to the Explorer Guild Master and then make sure to accept the next quest from him afterwards. Go to Miner's Cove, head to the tent by the campfire, NPC has MSQ that requires you to kill some Harpies, then return to the NPC in the tent and take next MSQ, should ask you to kill Golems (I think), after killing the Golems then turn the MSQ in and accept the next one. I believe this one asks you to clear the Gnoglin dungeon. You should be high enough level to clear this dungeon.
First room is simple, kill all the gnoglins then head up. After finishing the second room you must go to the right and left sides to do mini-boss fights and obtain keys needed to face the final boss. Once you reach the final boss beware of the bombs that are placed down. They shoot in a cross shape so for the bombs in the corner you can stand in the middle of the arena, and for the bombs in the middle you can stand in the corners.
Turn in the MSQ to the NPC in the tent afterwards then return to the Explorer Guild Master in Journeyman's Respite.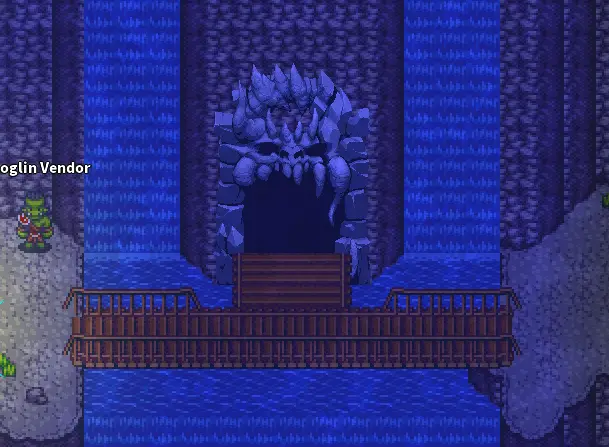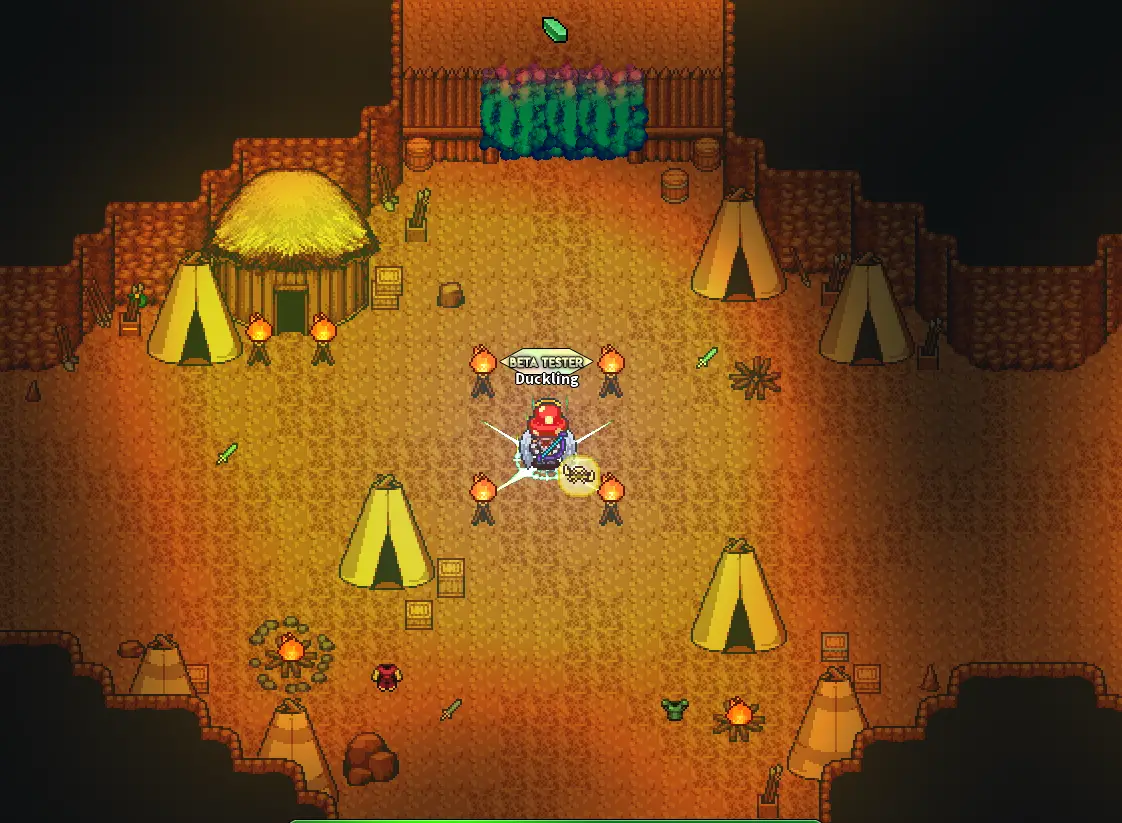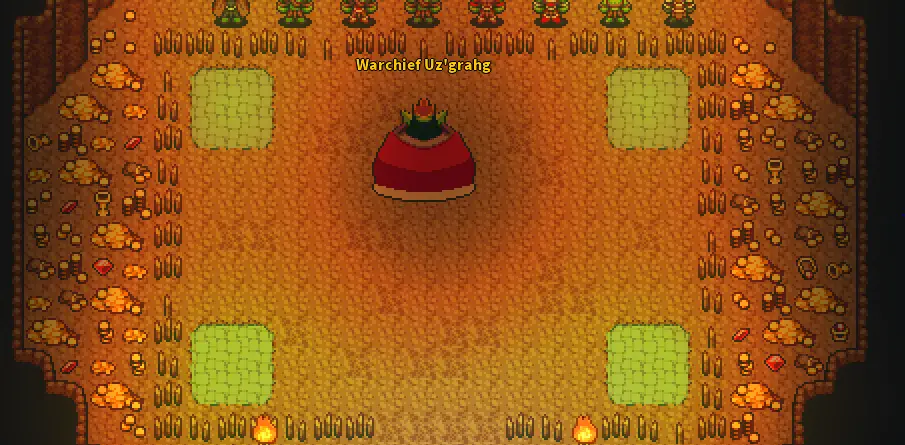 After going to the Explorer Guild Master and getting the next quest you should be heading to Seabreeze Ruins. Follow the path and head down the stairs and the MSQ NPC should be there. Do his quest. You are required to do the two Researchers quests before continuing. You might not be high enough level to start either one, that's fine.
This dungeon's first room requires you to press two face shaped buttons then run through the center to fight the first of three bosses. Make sure you press the right side button first and then the left side button second. Reason is the golems on the left side after faster. After killing the first boss you can run straight through the hallway full of enemies to the left side. You don't need to kill them. Afterwards you go fight another boss, and then the final boss. This one has a mechanic where the magma will flood half of the room. You can tell which side it'll hit because the magma will start bubbling. Other than that, just stay alive.
You can run the Ancients dungeon in this zone to gain some levels and then complete the two side quests. Continue your MSQ afterwards until it requires you to clear the Ancients dungeon again. There's more MSQ afterwards and then you should be estimated around level 30.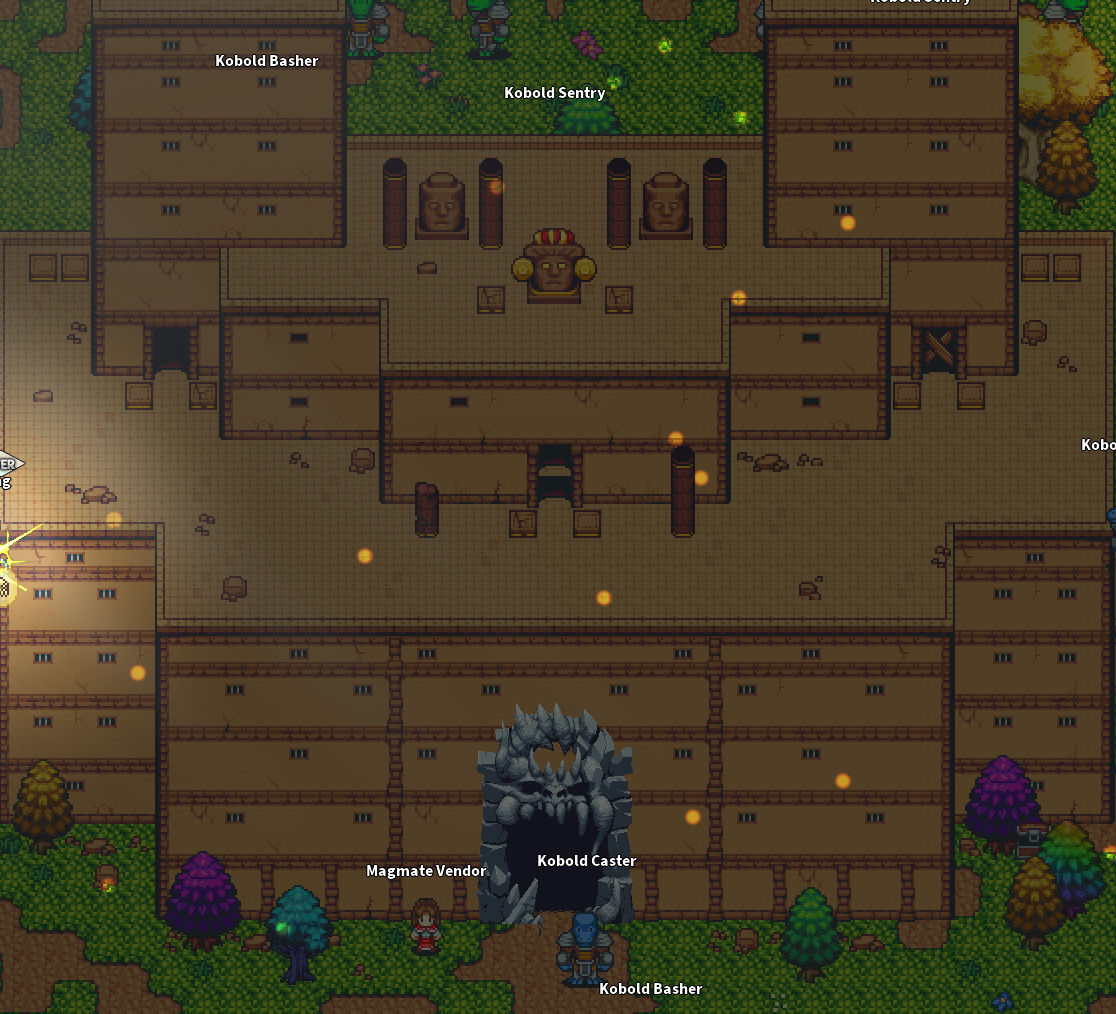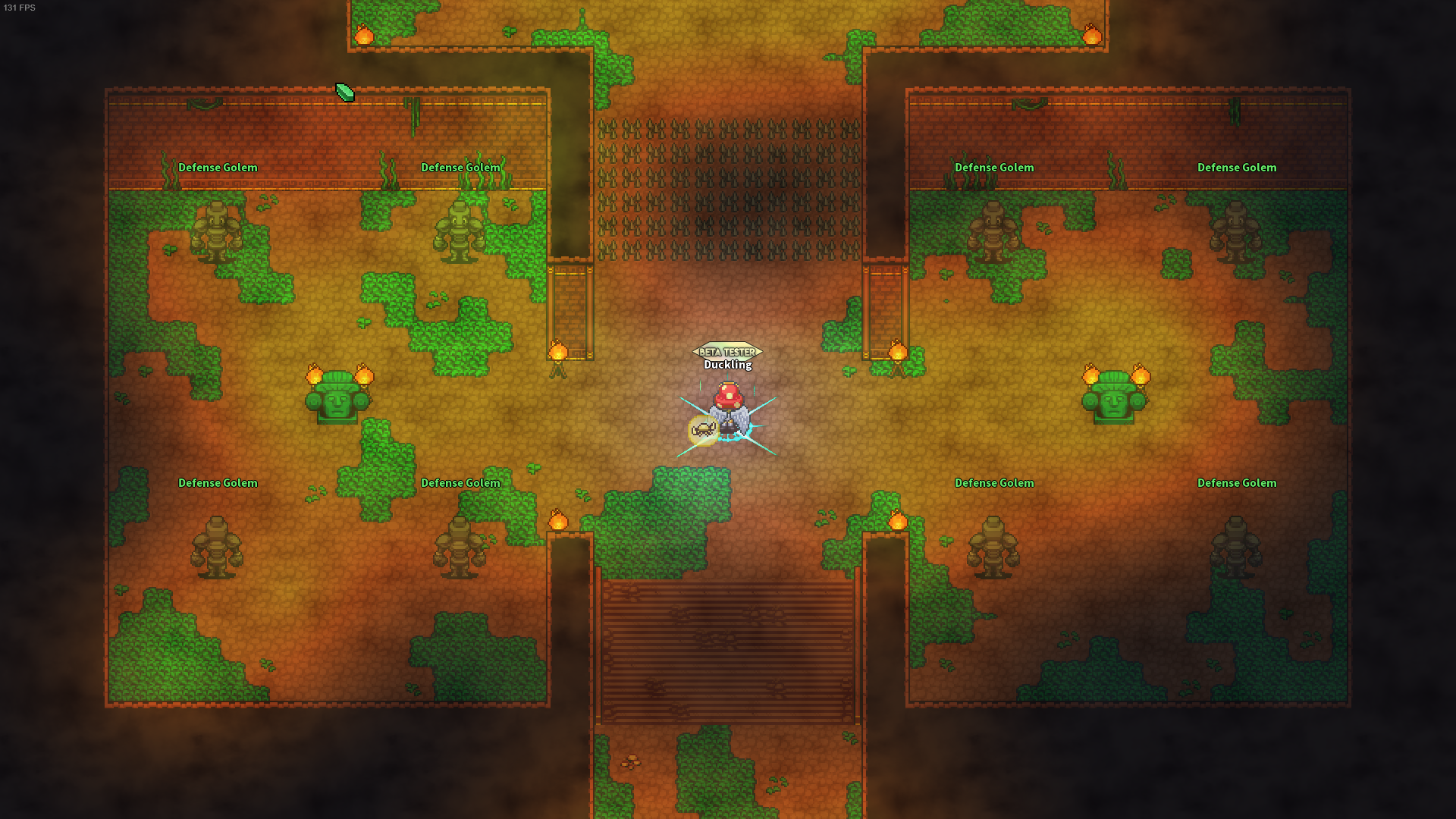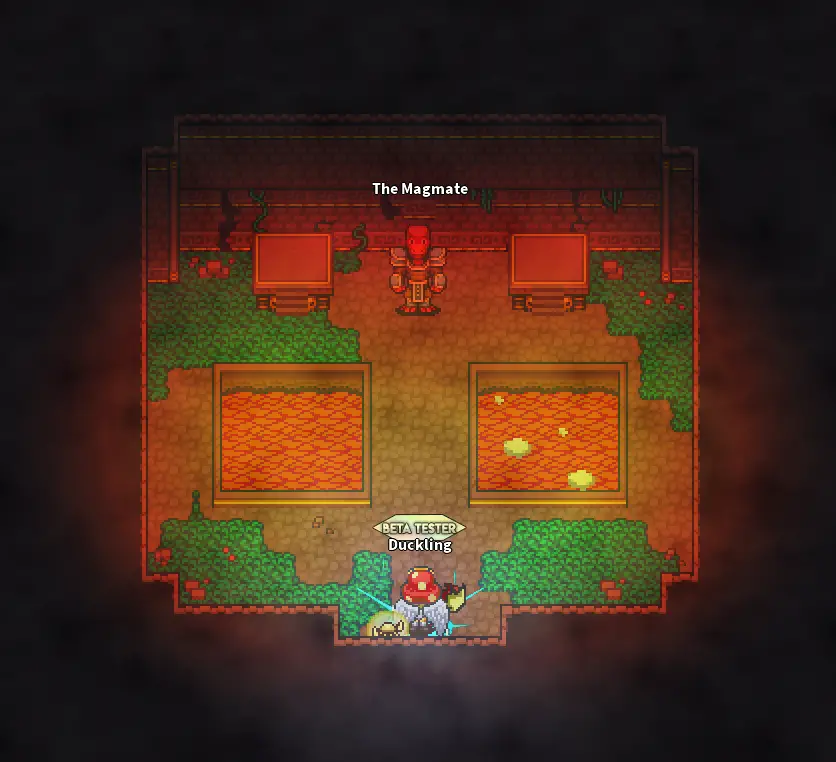 Remember to get the Heartfire Charm around this point! This adds another +25% Blessing. It's sold in the Underpass for 25,000 Almas.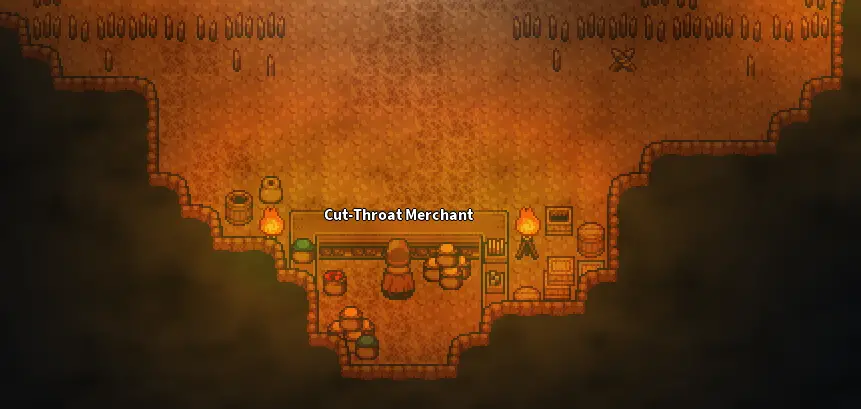 If the Explorer Guild Master leaves and the Guild Clerk has the green MSQ icon above their head then you have cleared all the MSQ currently available! Congratulations. You need level 30 to continue this guide so if you haven't reached it yet then make sure to run the Ancients dungeon until 30.
Your first class level 30-50
Now all content beyond this point requires you to go through the Underpass. Go north through the Underpass and then head over to Elderwood Grove and go West through the forest.
The Treant dungeon is here. In this dungeon you will constantly be getting poison stacks from the Deadly Nepenthes. Don't kill them! You have to head south and kill the Bountiful Nepenthes to get a buff which will negate the poison stacks and also heal you. While you go through this dungeon make sure to kill the Bountiful Nepenthes! There are two Guardian enemies you must kill in this dungeon then you go kill the Treant boss.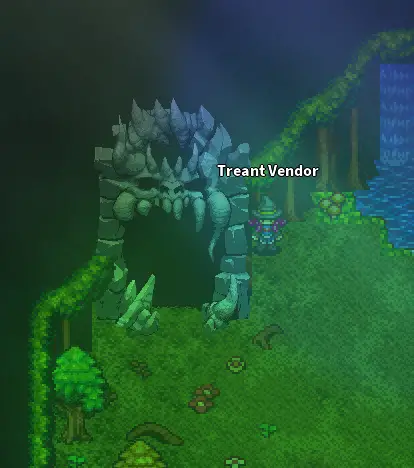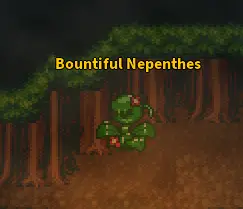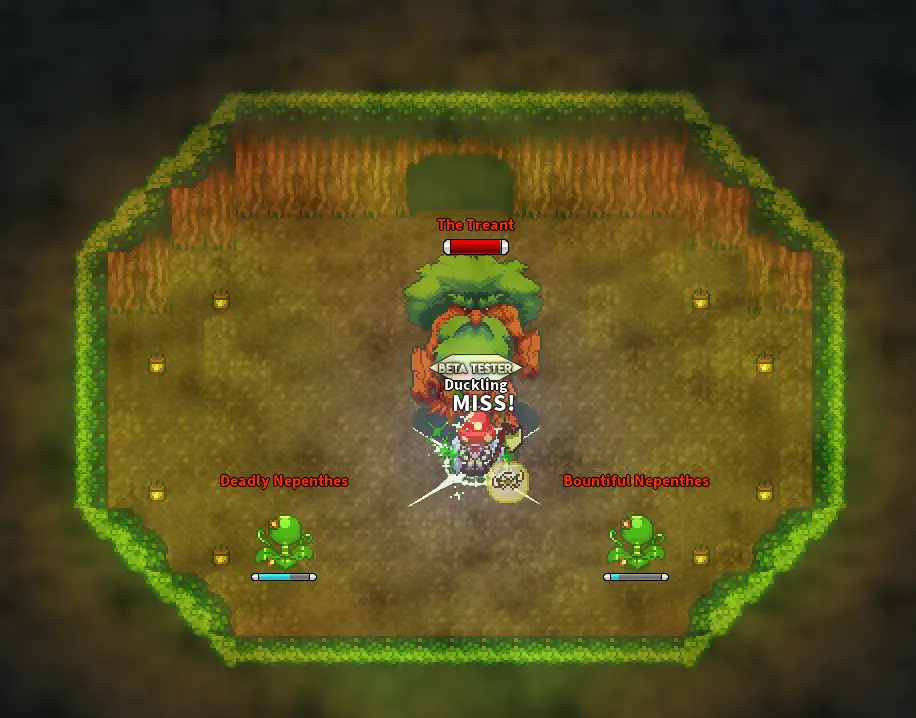 You may need to run this dungeon multiple times to reach level 35. Now head back to the Underpass and take the west path inside. In the northwest corner of the area is the next dungeon you will need to run.
Inside this dungeon you need to kill two geyser elementals and loot them to power the Launch Pad. After taking the launch pad carefully go through this hallway to avoid the fire from the dragons on the sides. Then you'll face three bosses at once. Lava will spill onto the platform and if it hits you then you'll take considerable damage. If you have trouble targeting the bosses with your mouse then you can use the targeting key (for me it was Tab default) then hold the attack key (E button default for me) to basic attack and also make use of your spells. A bug that sometimes occurs will prevent you from being teleported out. You can use your recall spell (everyone has it) to return to your last saved checkpoint.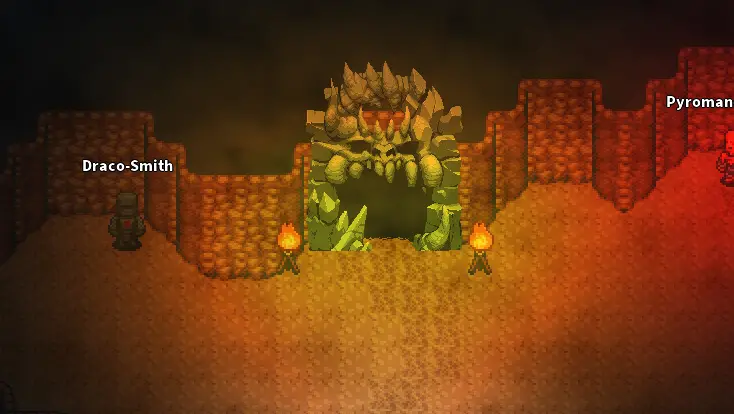 Run the Dragon dungeon until you achieve level 40 and then you can move on to the next area, the Thundering Plateau. It's north of the Underpass. Follow the road and when it splits take the right path, keep your eyes out on the right side for the next dungeon.
In my first run through of the Zephyr dungeon I had to kill all the enemies in the first room to extinguish a flame wall but all my dungeon clears after that the wall never respawned. In the second room onward there are lightning traps so avoid being hit by those. There may or may not be Zephyr constructs in the second room, if necessary kill them and if they aren't here then just rush through. In the third room there will be two enemies and a bunch of lightning traps. You can rush past the enemies and dodge the lightning strikes then head up through the doorway. For this Zephyr boss you should pull their aggro and then run over to the right side of the arena past the bridge. This way you'll avoid most of the bosses mechanics.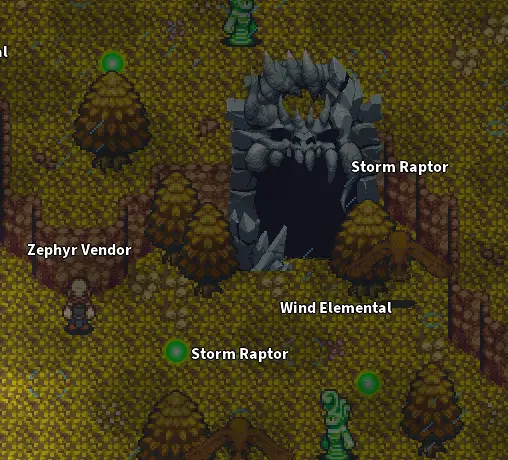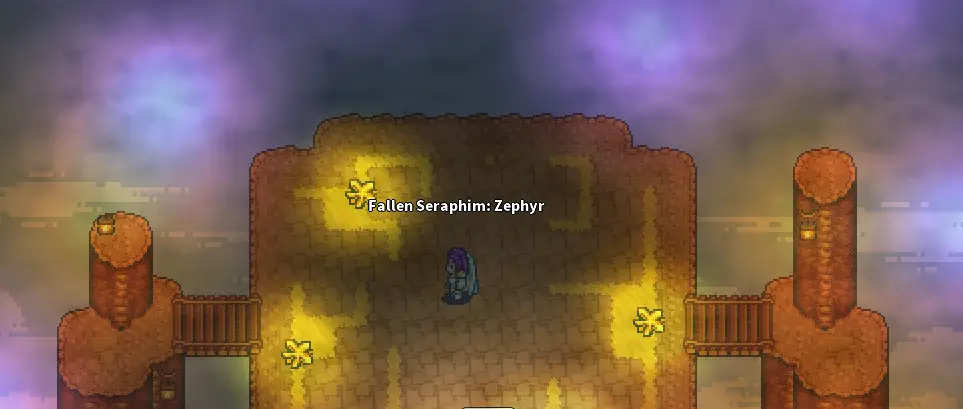 Keep running Zephyr dungeon until you reach level 45 and then you have several choices on how to level up next:
Slowest Speed – Farm Torrent dungeon in Breezewalk Meadow until 50. This is slow and more difficult than the other options however it is highly recommended for your first class because you can gain starter level 50 gear from the Torrent equipment vendor. **RECOMMENDED**
Medium Speed – Farm Zephyr dungeon in Thundering Plateau until 50. I like this option for it's simplicity and speed however it is slower than Sunleaf tree farming or Octopo farming. The dungeon tokens will not be useful at this level so the only thing you are gaining is EXP.
Medium Speed – Lumberjack Steffen's repeatable quest in Thundering Plateau. Faster than farming Zephyr dungeon and slower than the last option. He asks you to cut down Sunleaf trees and bring him 100 logs. You do need Lumberjack gatherer class leveled up to do this so this option has a secondary requirement. This option nets you some Almas which is definitely handy.
Fastest Speed – Garena's repeatable quest in Breezewalk Meadow. This is the fastest way to reach level 50 you simply need to kill 30 Octopo over and over. If you have Life Steal enchants (which you should at this point) then this repeatable quest should be simple. The only thing you are gaining is EXP here.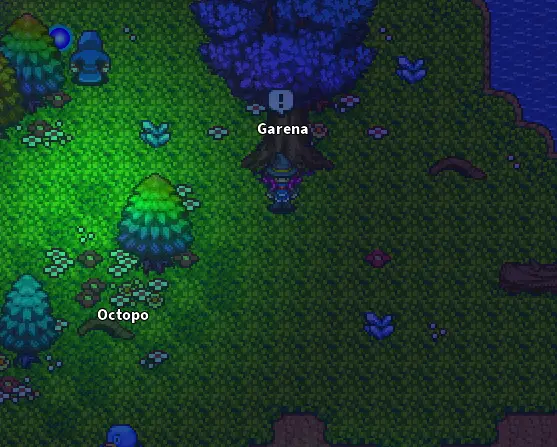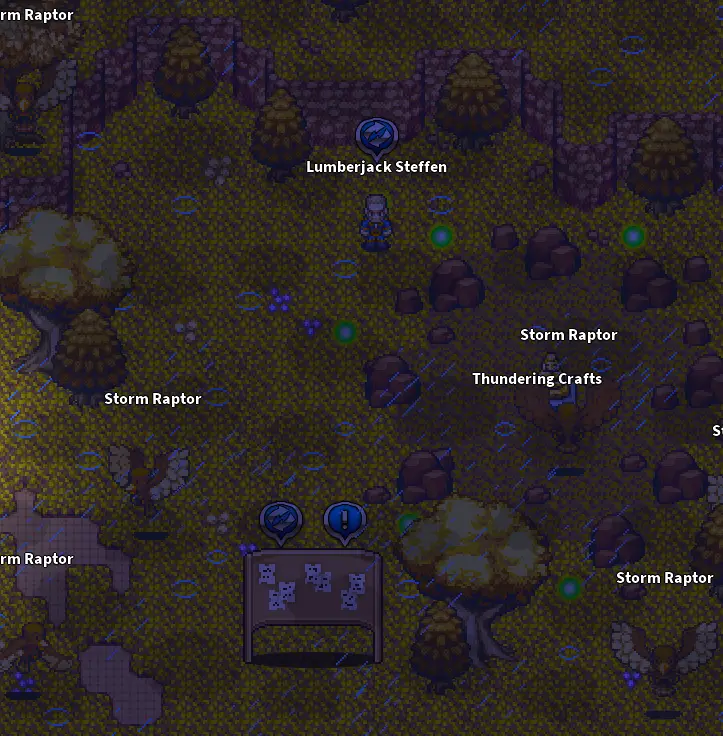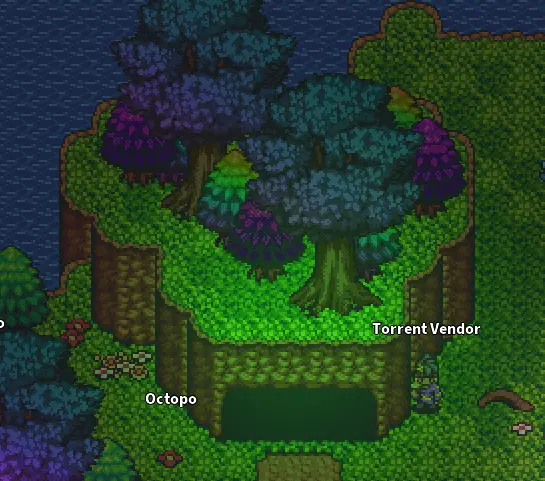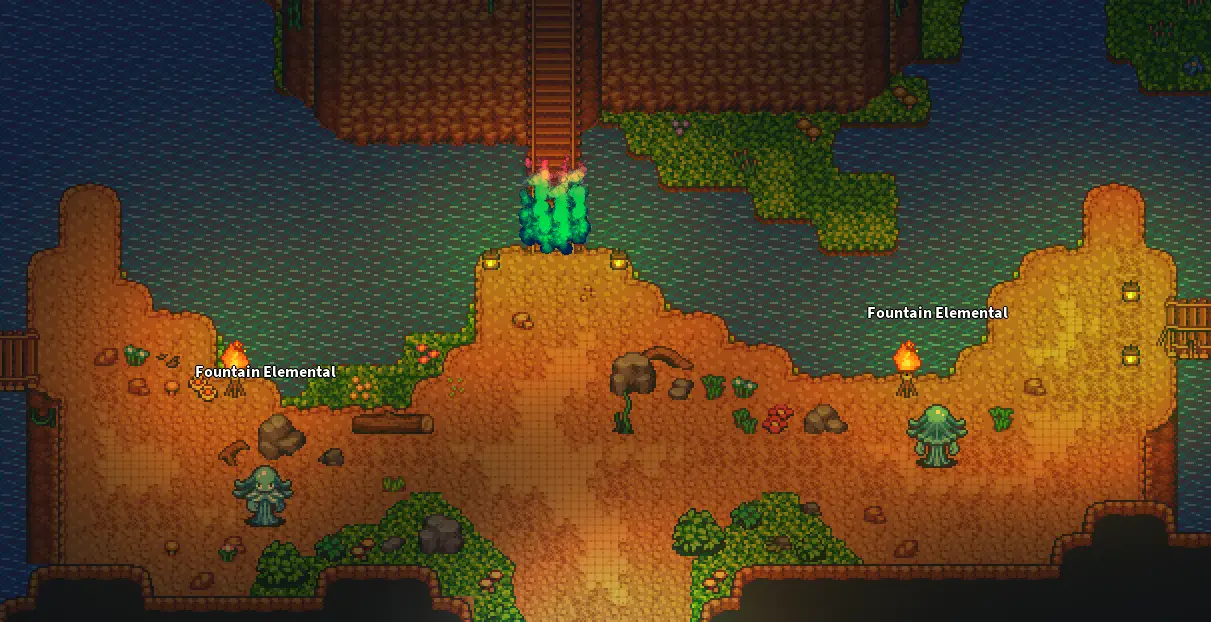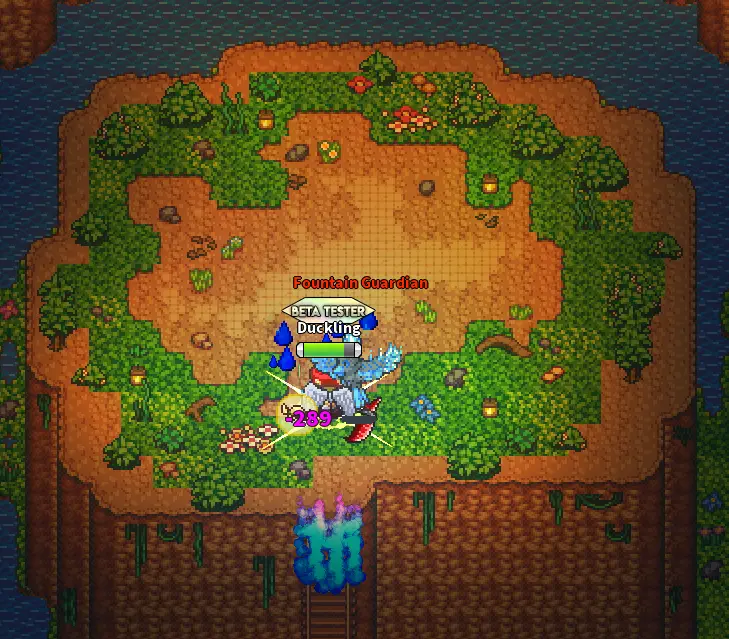 Ignore the first two Fountain Elementals and head to the left or the right. After crossing the bridge you need to kill all the enemies in that corner then follow the path north to deactivate the barrier. Both sides must be deactivated in order to fight the dungeon boss. Head back to the center area and the flame wall should be gone, take that bridge north, do a dodging puzzle, and kill the boss.
Now after spamming those dungeons a bit you should successfully have achieved level 50! Time to party! You can go get your first Soul Charm in Journeyman's Respite.
If you log out and log back in you should receive three mastery tickets.
Be very careful with these tickets! You can consume them to reach level 50 on three more classes of your choice.
BEWARE! These tickets do NOT work for gatherer classes. If you use a ticket while on a gatherer class it will be consumed and won't level you up.With that warning out of the way, I highly recommend using your 3 mastery tickets to achieve max level on some classes. Then you can go to the Soul Charm NPC (In the Explorer Guild) and receive an upgraded Soul Charm which will make leveling your future classes way easier!
Further down in my guide I will have a section dedicated on what to do once you reach level 50.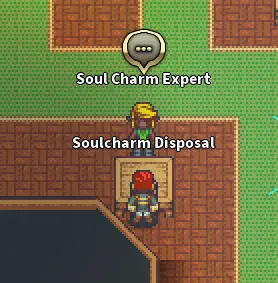 Second class onwards
Some classes are capable of running the Slime dungeon at level 1, others are not. If you have trouble then make sure to stock up on healing salves in Journeyman's Respite and also you can level up to 5 for your second class skill to help. Gnoggly sells some of the level 5 weapons which can be useful.
You should always have your Soul Charm equipped while leveling. It has a unique equipment slot and boosts your Blessing considerably.
Make sure to wear your Seashell Charm from levels 5-30 and your Heartfire Charm from levels 30-50!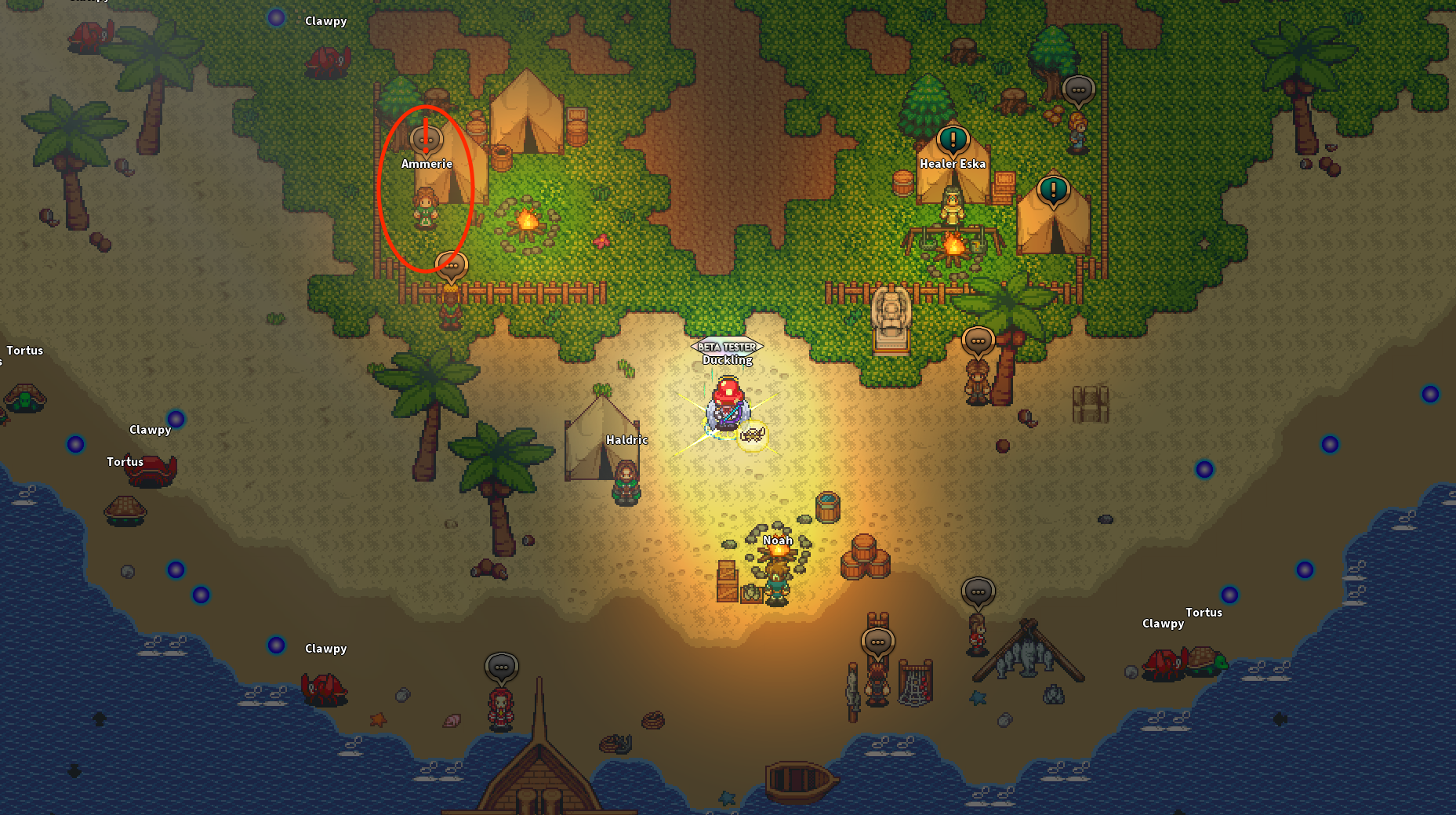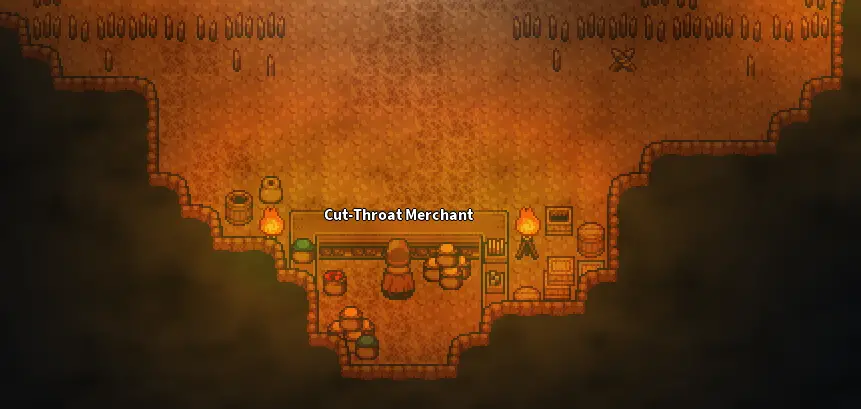 Level 1 – 10
Dungeon: Slime Dungeon. ( Saltwater Field )
Enemies: Everything must be killed.
Rewards: EXP and some level 10 vendor equipment.
Boss Strategy: Dodge projectiles, hit it hard.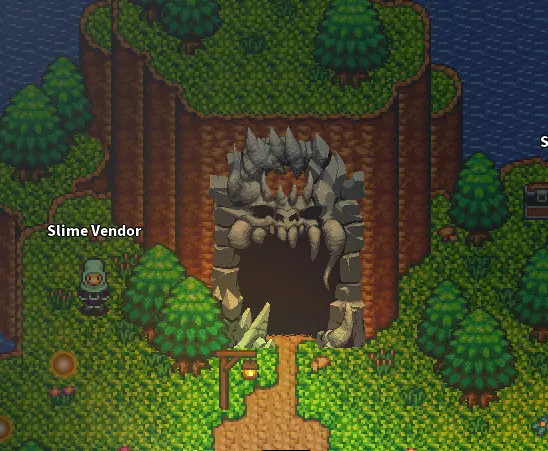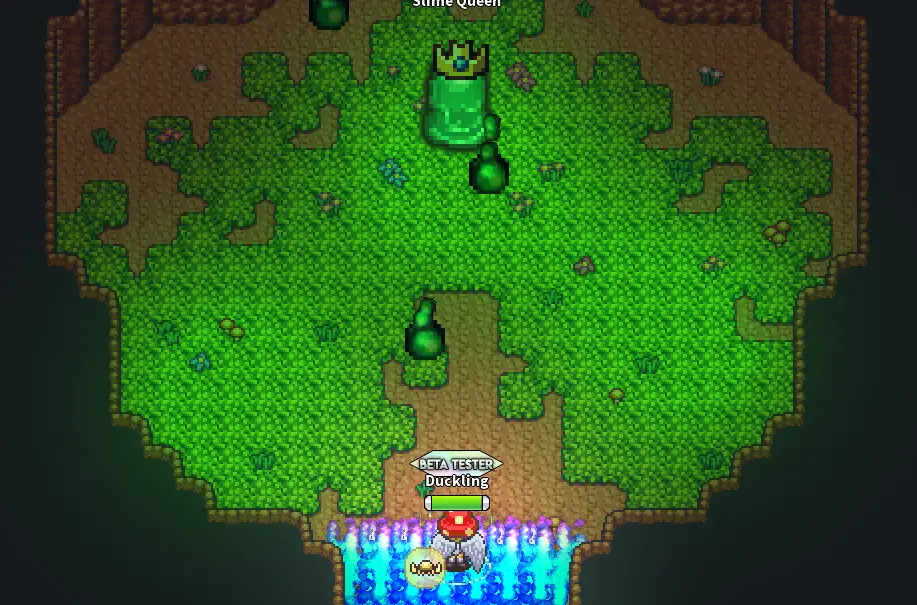 Level 10 – 20
Dungeon: Gnoglin Dungeon. ( Miner's Cove )
Enemies: Everything must be killed.
Rewards: EXP and some level 20 vendor equipment.
Boss Strategy: Stand in middle when bombs are in corners, stand in corners when bombs are in middle. Hit it hard.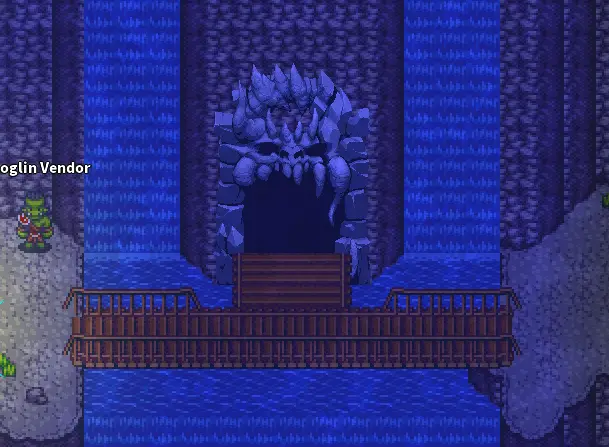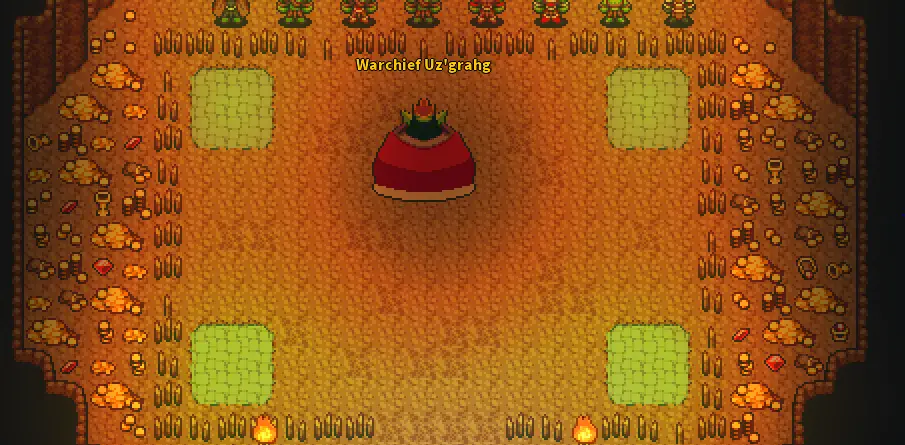 Level 20 – 30
Dungeon: Ruins of the Ancients. ( Seabreeze Ruins )
Enemies: Skip the golems, skip the minotaurs in the hallway.
Rewards: EXP and some level 30 vendor equipment.
Boss Strategy: Avoid first bosses thorn attack, second boss is easy, avoid magma mechanic at third boss. Magma bubbles on the side the mechanic will happen.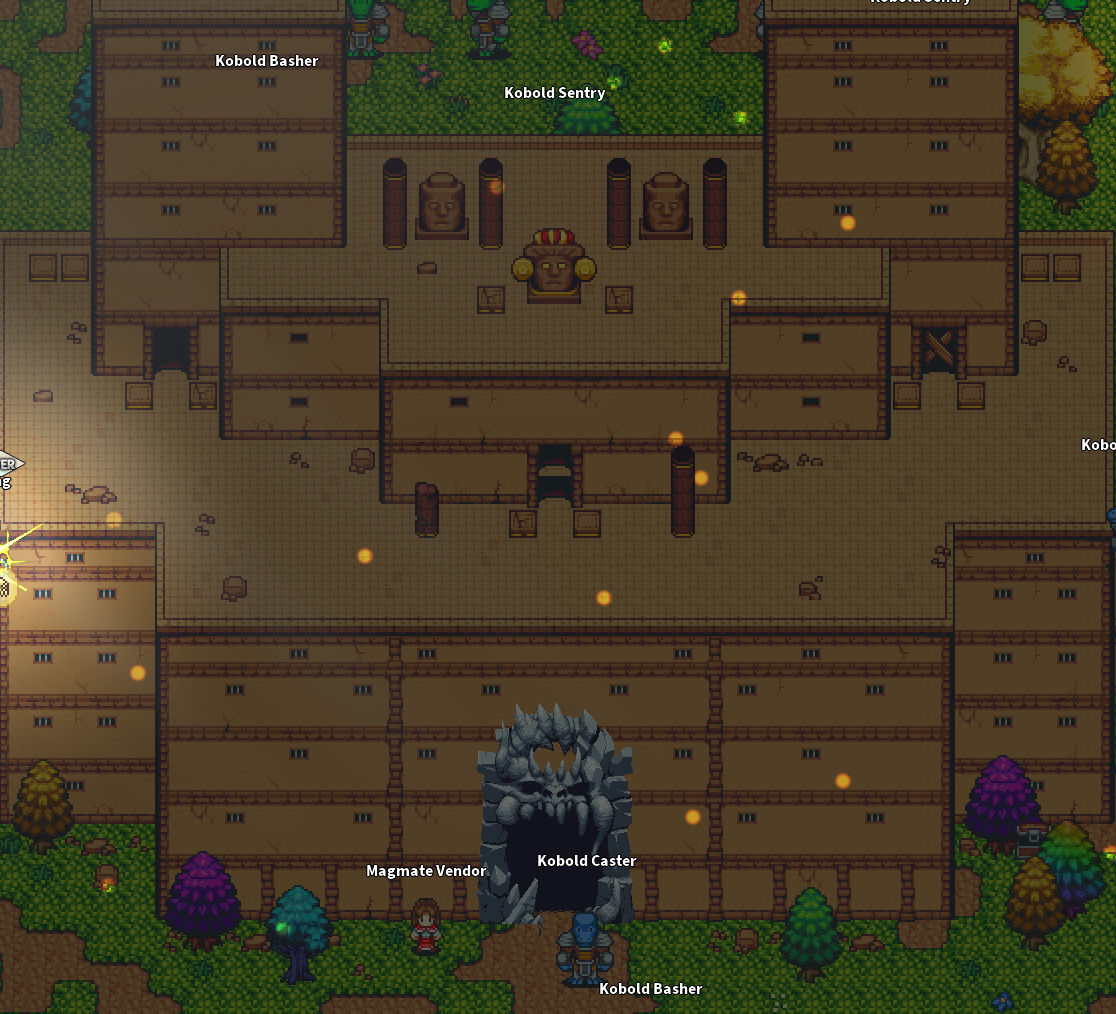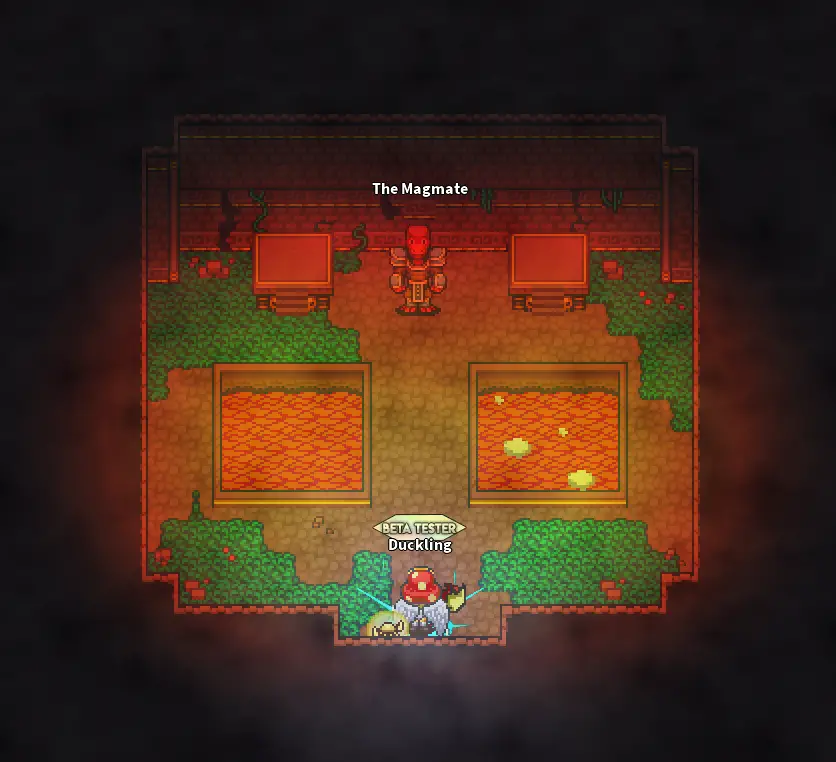 Level 30 – 35
Dungeon: Treant's Dungeon. ( Elderwood Grove )
Enemies: Skip the Deadly Nepenthes, kill the Bountiful Nepenthes when you need the buff refreshed only. Guardians must be killed.
Rewards: EXP and some level 35 vendor equipment.
Boss Strategy: Kill the Bountiful Nepenthes whenever it's spawned and focus on the boss. Dodge the thorn attacks.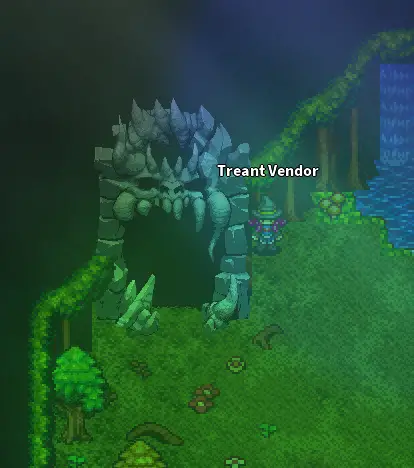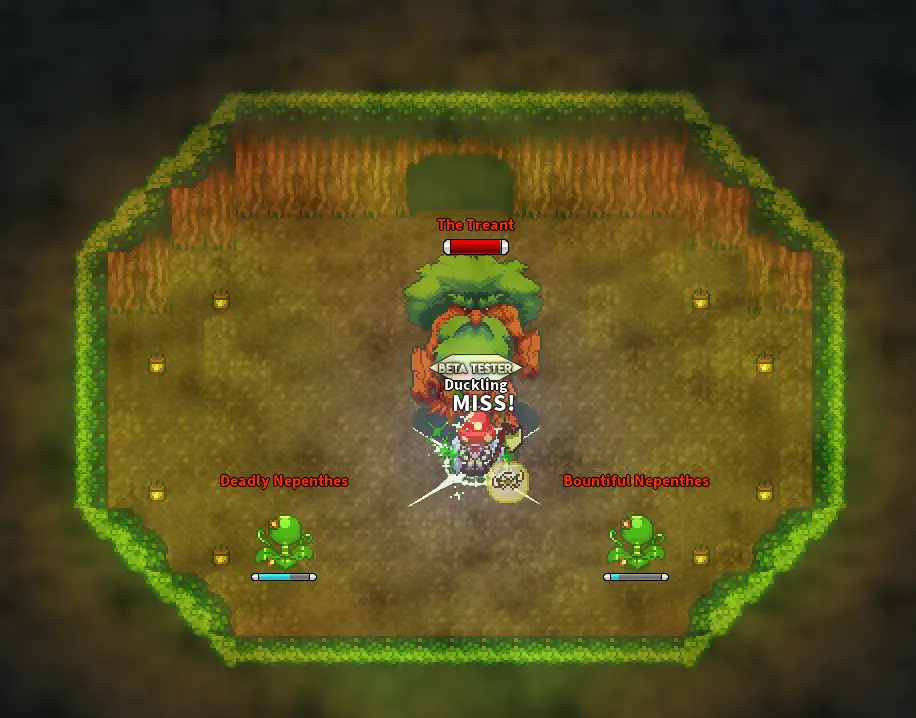 Level 35 – 40
Dungeon: Dragon Hatchery. ( The Underpass )
Enemies: Only the geyser elementals must be killed everything else can actually be skipped however the other enemies might do a lot of damage to you.
Rewards: EXP and some level 40 vendor equipment.
Boss Strategy: Get up close to the Dragon bosses to help avoid the magma spills. Their breath attacks don't hurt as bad as the magma spills. Hit 'em hard. If you have trouble targeting the bosses make sure to use your target button instead of left clicking on them.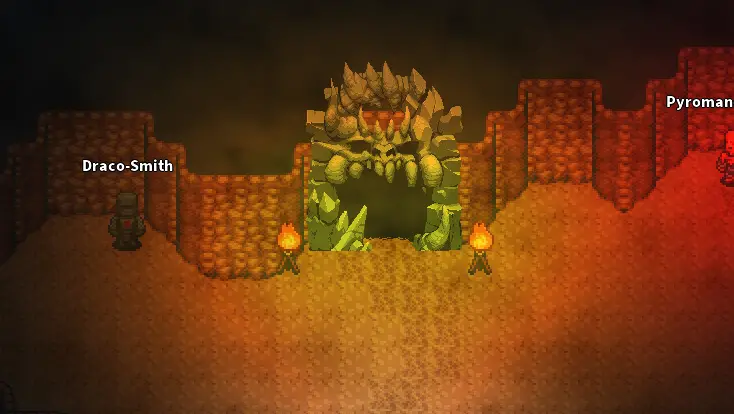 Level 40 – 45
Dungeon: Zephyr Dungeon. ( Thundering Plateau )
Enemies: If the fire walls aren't there then all enemies can be skipped. Very fast dungeon.
Rewards: Fast EXP and some level 45 vendor equipment.
Boss Strategy: Pull the boss across one of the bridges and fight it on the right side or left side to avoid the mechanics in the middle of the arena. The two summons don't need to be killed.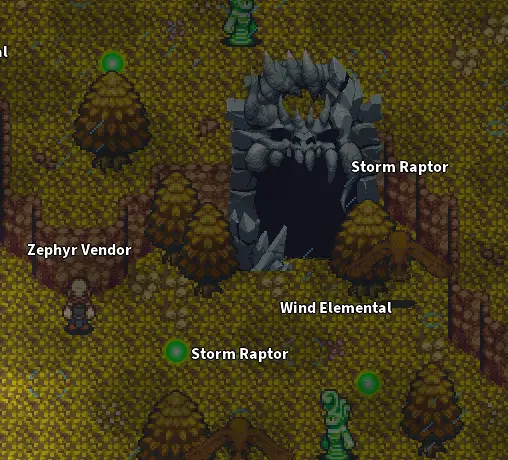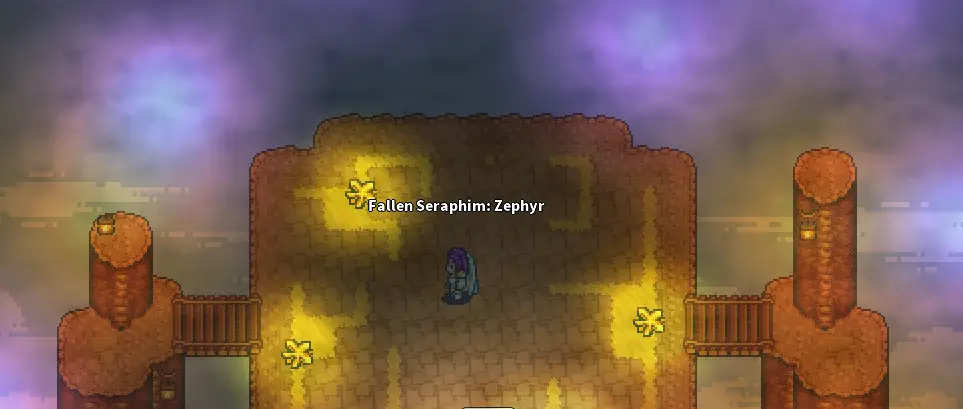 Level 45 – 50
Repeatable Quest Options: Garena's Quest ( Breezewalk Meadow ) is the fastest EXP from level 45-50. Lumberjack Steffen's Quest ( Thundering Plateau ) is slower EXP but nets you Almas as well.
Repeatable Quest Details: Garena's is to kill 30 Octopo enemies. Make sure you have Life Steal enchanted gear in my opinion. Lumberjack's is to trade in 100 Sunleaf Logs obtained from chopping nearby Sunleaf trees using Lumberjack gatherer class. Requires you to have leveled Lumberjack.
Dungeon Options: Zephyr Dungeon ( Thundering Plateau) is faster EXP in my opinion than the Torrent Dungeon ( Breezewalk Meadow ) but you can run whichever one you prefer.
Enemies: Torrent Dungeon requires you to kill the enemies in the two corners. You can skip the very first two fountain elementals at the entrance of the dungeon.
Rewards: Zephyr gives fast EXP, Torrent gives water level 50 equipment (which you should already have from leveling your first class.)
Boss Strategy: Torrent Dungeon boss takes a very long time to spawn and makes you dodge some water attacks while waiting. This makes the dungeon quite slow and not worth the EXP. While fighting the boss you mostly only need to watch out for water walls coming in from the left or the right side. This boss has a damage over time it can apply to you which hurts a bit but if you have healing salves from Journeyman's Respite or Life Steal enchanted on your equipment then you should be just fine.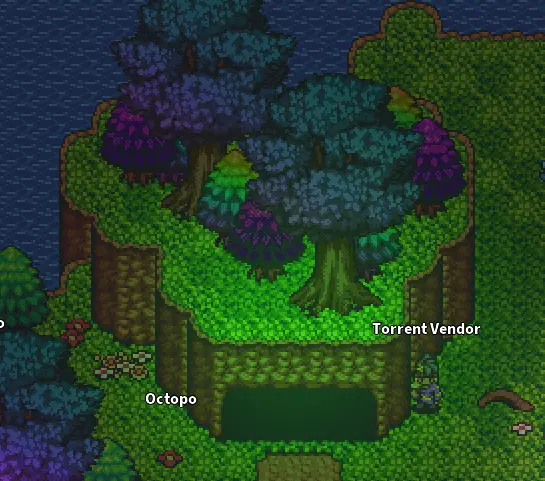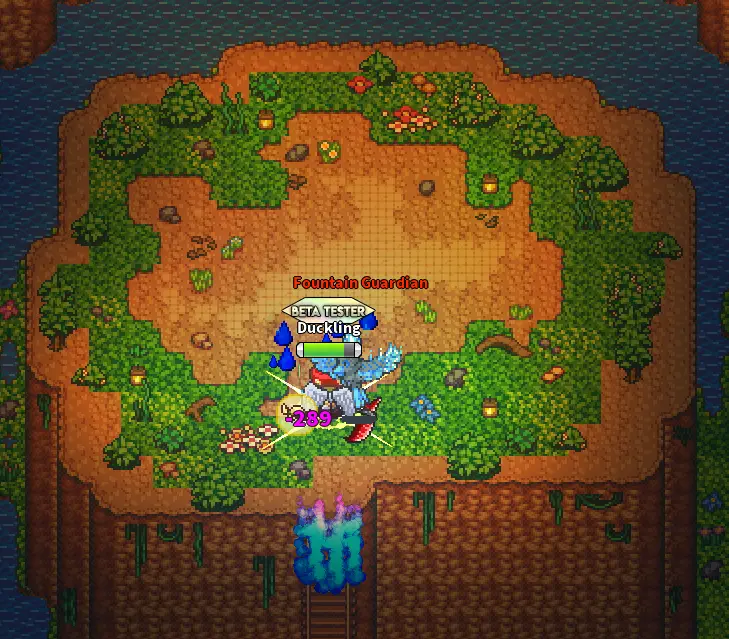 Congratulations on level 50! Now go grab your improved Soul Charm in Journeyman's Respite to get that sweet sweet +25% Blessing added to it.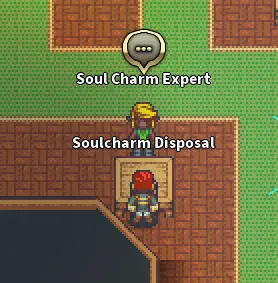 Progressing at level 50
To the best of my knowledge this is the progression order after you achieve level 50 in Leafling Online. You can jump around and do any level 50 content in any order if you feel confident. This game is very skill based.
Torrent [Solo Dungeon] – Farm up your first level 50 equipment here. It's water element which is useful for some classes and chances are this equipment is better than your level 45 equipment.
Grimlurk [Solo Raid] – Higher power equipment compared to Torrent, this raid isn't too difficult in my opinion and so is placed here. I recommend farming the equipment here.
Nightscale's Lair [Solo Raid] – You can obtain useful crafting materials here and also some more level 50 equipment. I've heard that this raid is slightly harder than Grimlurk because of the adds. (Extra enemies other than the boss.)
Tower of Hazel [Solo Dungeon] – This one is a bit grindy, you need 100 Hazelite Gems for the armor and 500 Hazelite Gems for a weapon. The equipment here is very good though so it's worth doing.
Level 50 content to participate in afterwards includes.
[2-4 players] Bandit's Toll Dungeon (?), Halloween area (Portal in Elderwood Grove), Meteor Crater (?), Farming World Bosses.
[4-8 players] Unicorn Dungeon, Elven Grove Dungeon, The Navel, The Count's Domain Raid Series.
[PvP] Crimson Meadow (gives good equipment) and Bandit's Toll (mostly a PvE area)
Most of the level 50 equipment is Mythical rarity but the especially good (and hard to obtain) equipment is typically Pinnacle rarity.
More content is released very often but I will try to update this section as I find out about it.
Thank you
If anyone actually takes the time to read this guide and/or is helped by this guide then thank you for your time! Those who used this guide please rate it. If you ever feel like you need help then feel free to message in the Leafling Online official Discord server and someone there will definitely assist you. My in game name is Duckling and anyone is welcome to friend me.
The level cap in Leafling Online will be raised to 60 in an upcoming update. I will try my best to figure out an efficient way for leveling to 60 and then update this Steam guide when the time comes.
Huge thanks to Aesthetic and the other game developers for making Leafling Online and continually updating it. Seriously they update this game weekly and sometimes even daily. Small thanks to Wolftails and Lord for giving me tips on the leveling process. You all are awesome!
That's everything we are sharing today for this Leafling Online guide. This guide was originally created and written by Ducklyng | Hane. In case we fail to update this guide, you can find the latest update by following this link.
If you believe that any of the content on this site violates your rights, including your intellectual property rights, please contact us immediately using our contact form.