This guide will help you beat and complete the woods update in Pacify. But before I tell you how to beat this and help you, here are the basics of the woodland map:
You have to get a witch's hair, a puppy's tail, and a doll of twigs, cook them in the basement and then put that new and shiny doll on a spike to weaken the witch.
Do this 9 times and you win!
But it's hard and so I'm hoping I can at least help you get through it.
Part 1 – The Flowery Start
As soon as you spawn in, it's time to get to work. Go past the sign and then go either left or right until you find some shears: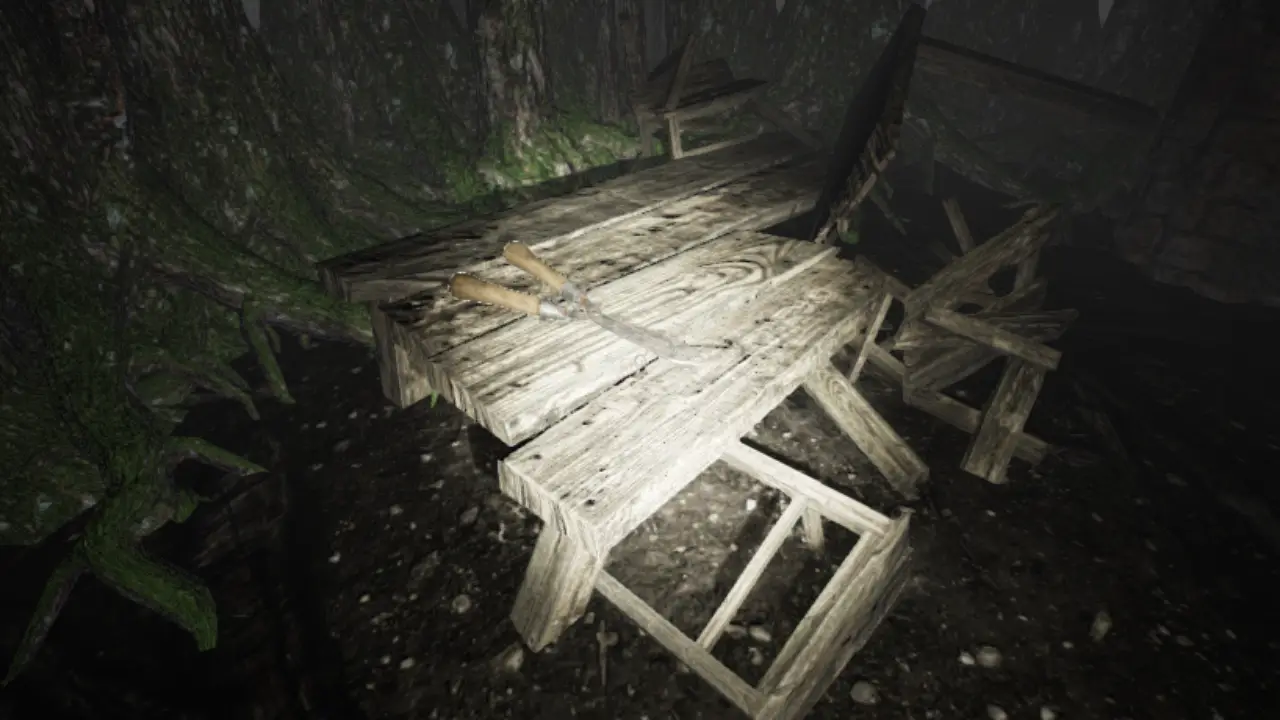 Now find a rose on a tree and cut it: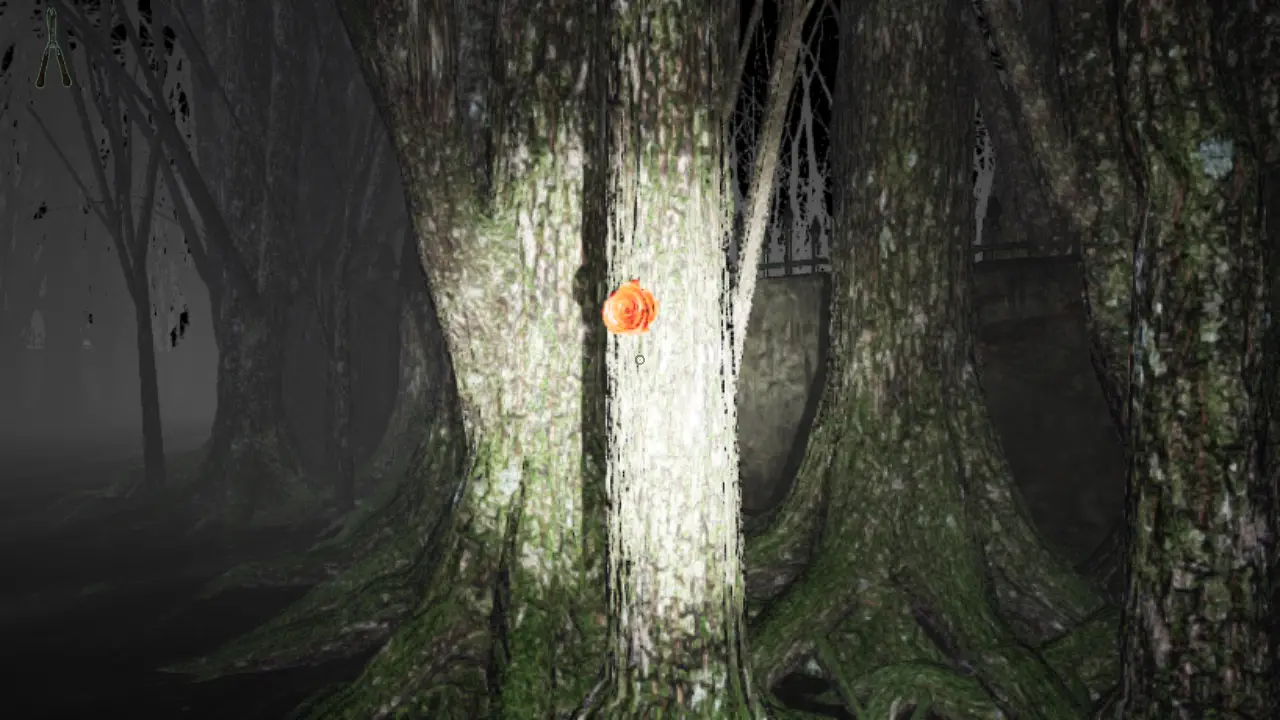 It's really important to always have a rose on you because the witch is ruthless and nowhere is safe.
Part 2 – The Keys
Enter the house. It's in the middle of the map, pretty unmissable. Downstairs, search the rooms until you find the gate key and pick it up.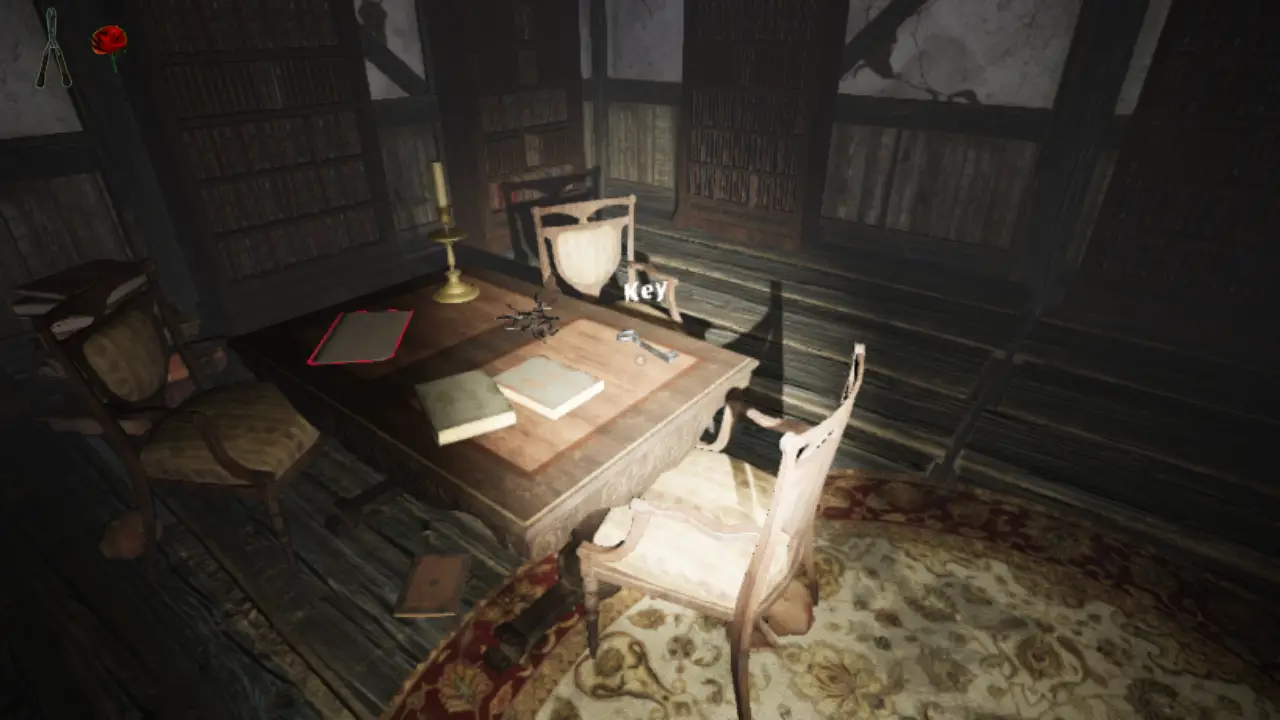 Then head upstairs, search the rooms to find the house key, and pick it up.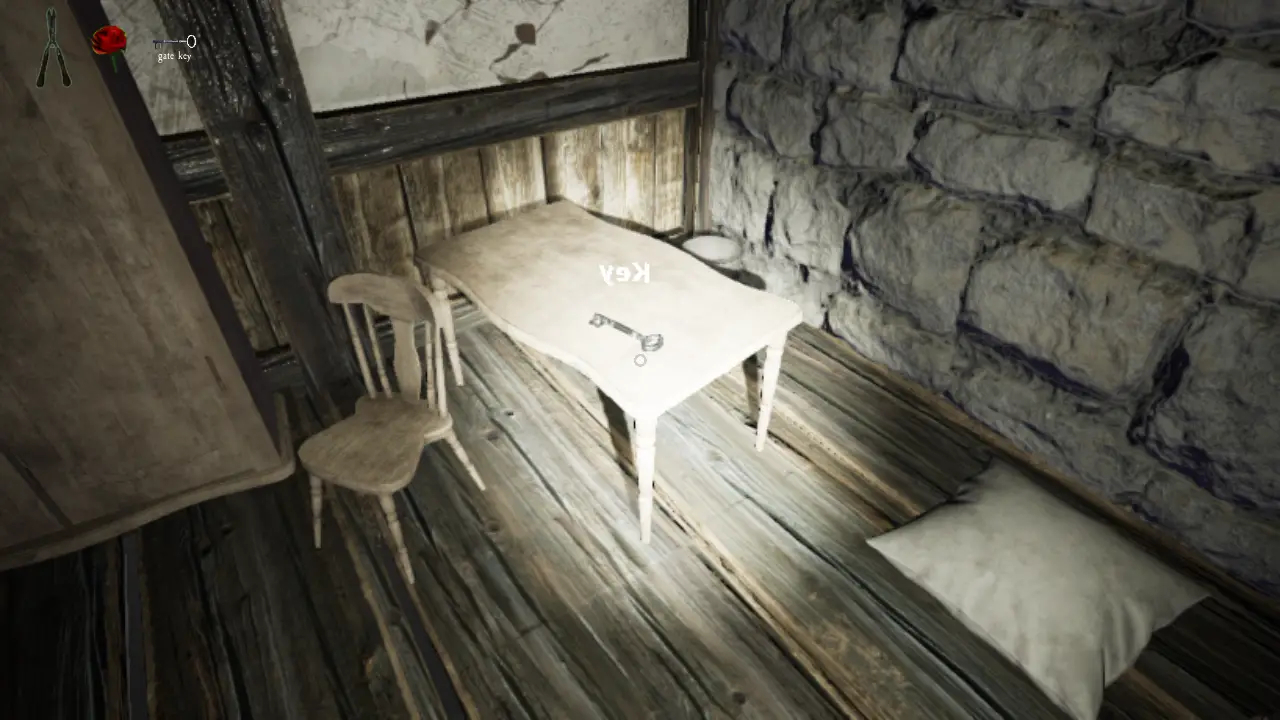 Before you go back down, get a witch's hair piece from upstairs.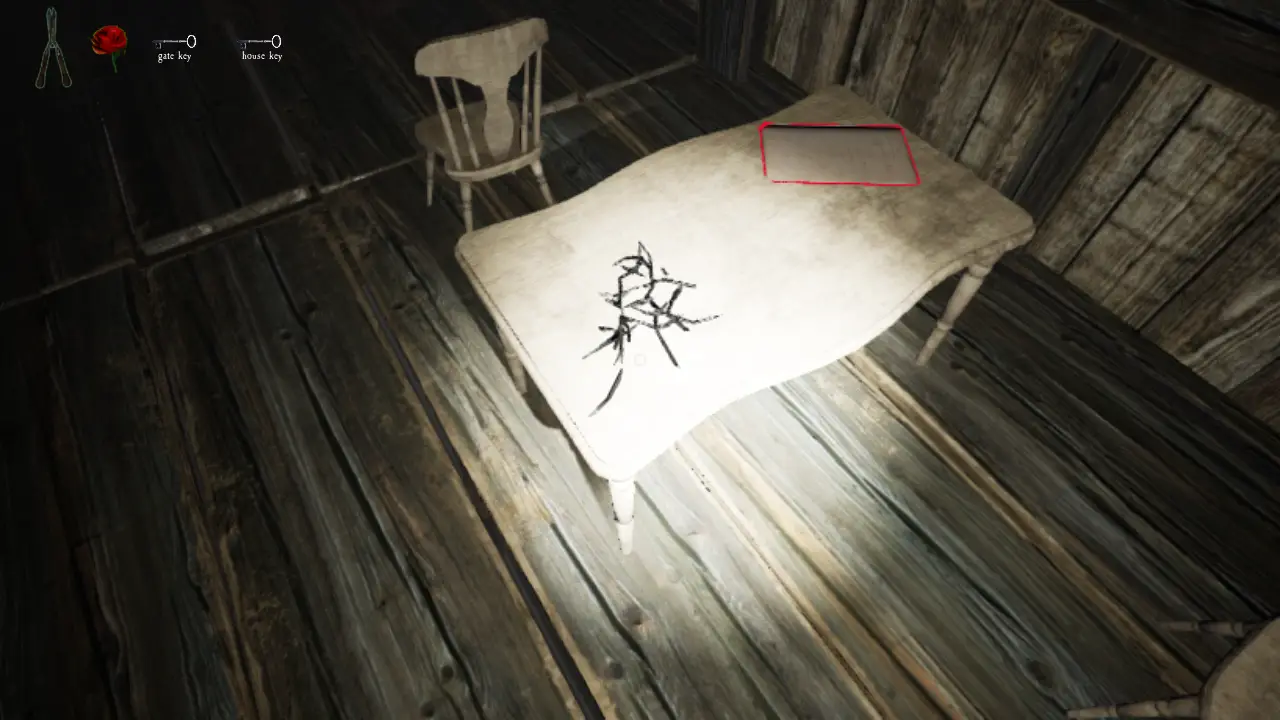 For early gameplay, it helps massively if you just get hair from upstairs as the game becomes harder and faster later.
Part 3 – The Dogs
Find your way to where the dogs are being kept locked up. It's one of the sides of the house. It is not too hard to find.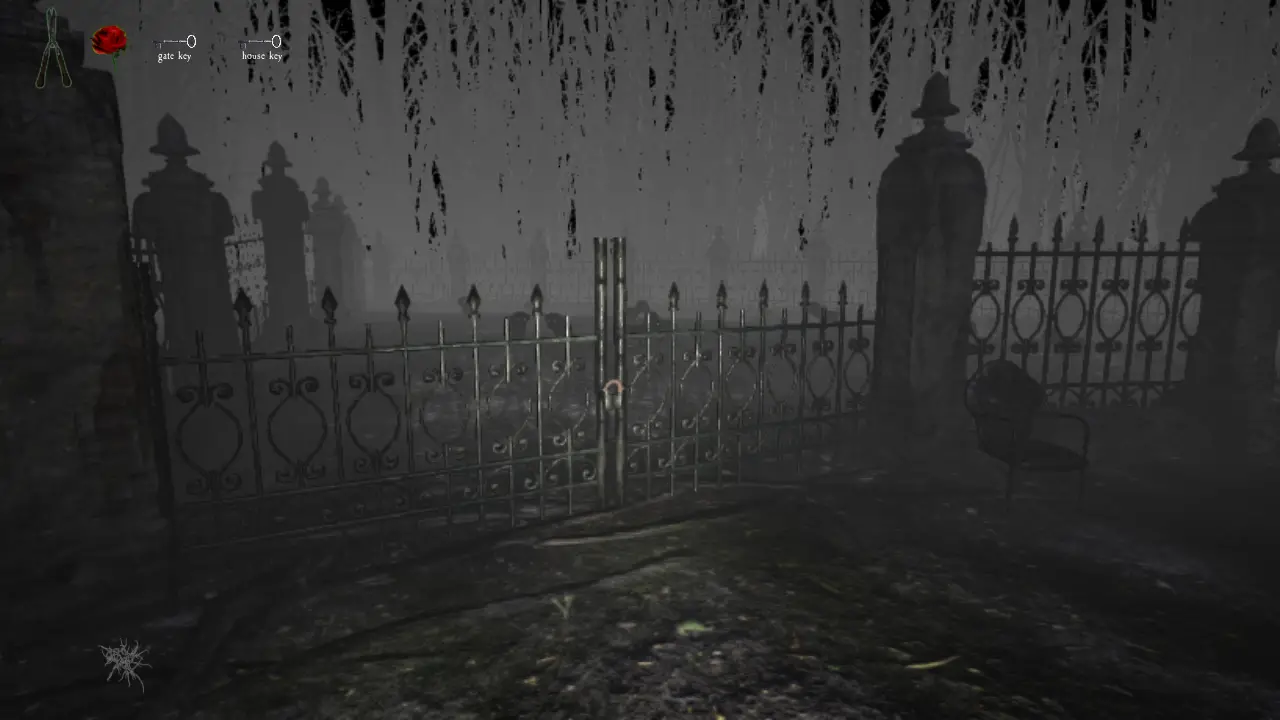 Open the gate with the gate key and then…
Quickly snip the dog's tail off.
Part 4 – The Cemetery
Head on over to the cemetery, again on one of the sides of the house.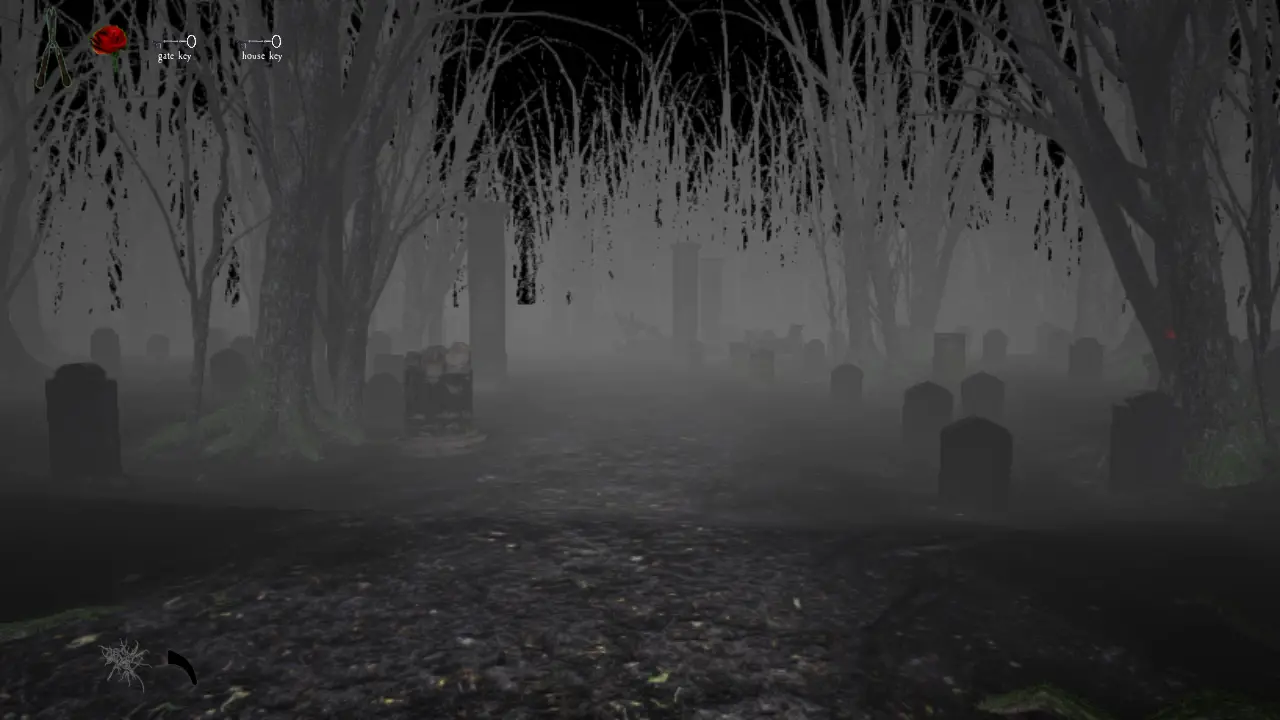 Now you will see a doll of twigs. Pick up one that's far away, because again, the witch becomes faster and harder, later on, so make it easier on yourself for the late game, yeah?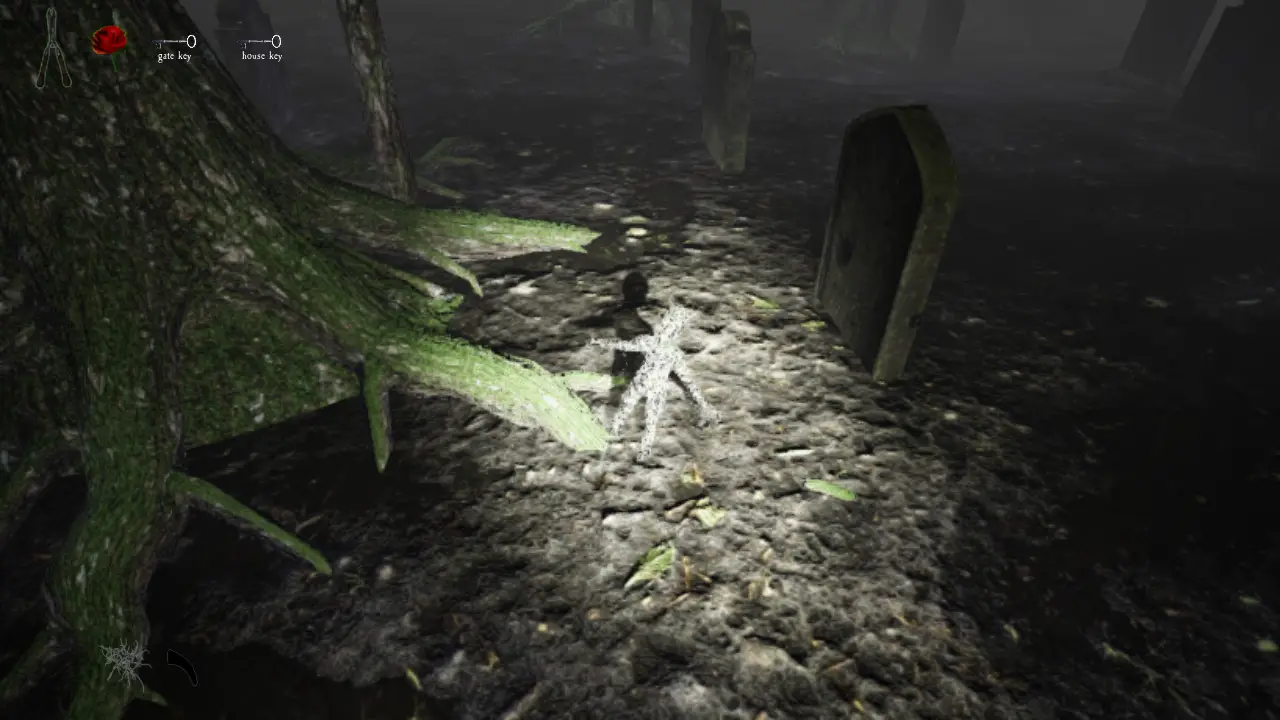 But be aware you will be stalked by the twig monster now!
The twig monster will pursue you and steal the twigs from the doll. To prevent this, just dash to the basement and open it up quickly.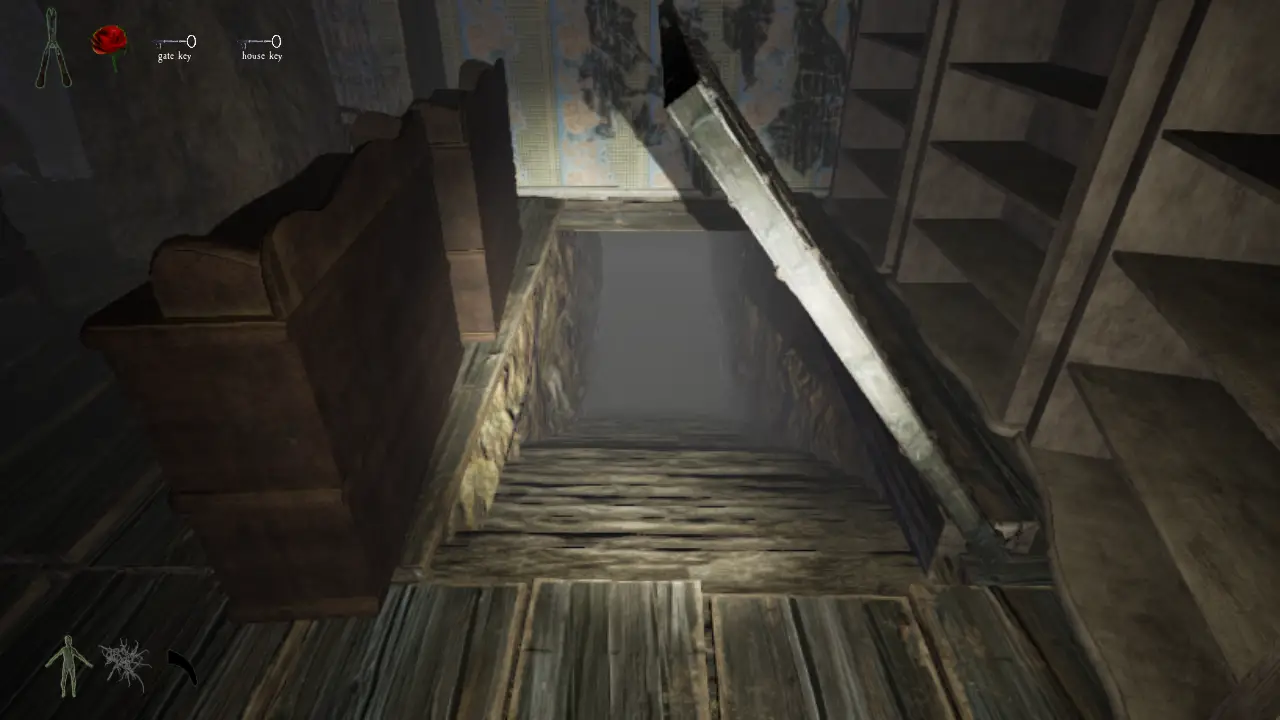 The witch will spawn here when you do this, so be fast and careful when going through the basement.
Part 5 – The Basement
Since you have all of the ingredients, head over to the cauldron and start cooking up a shiny new doll.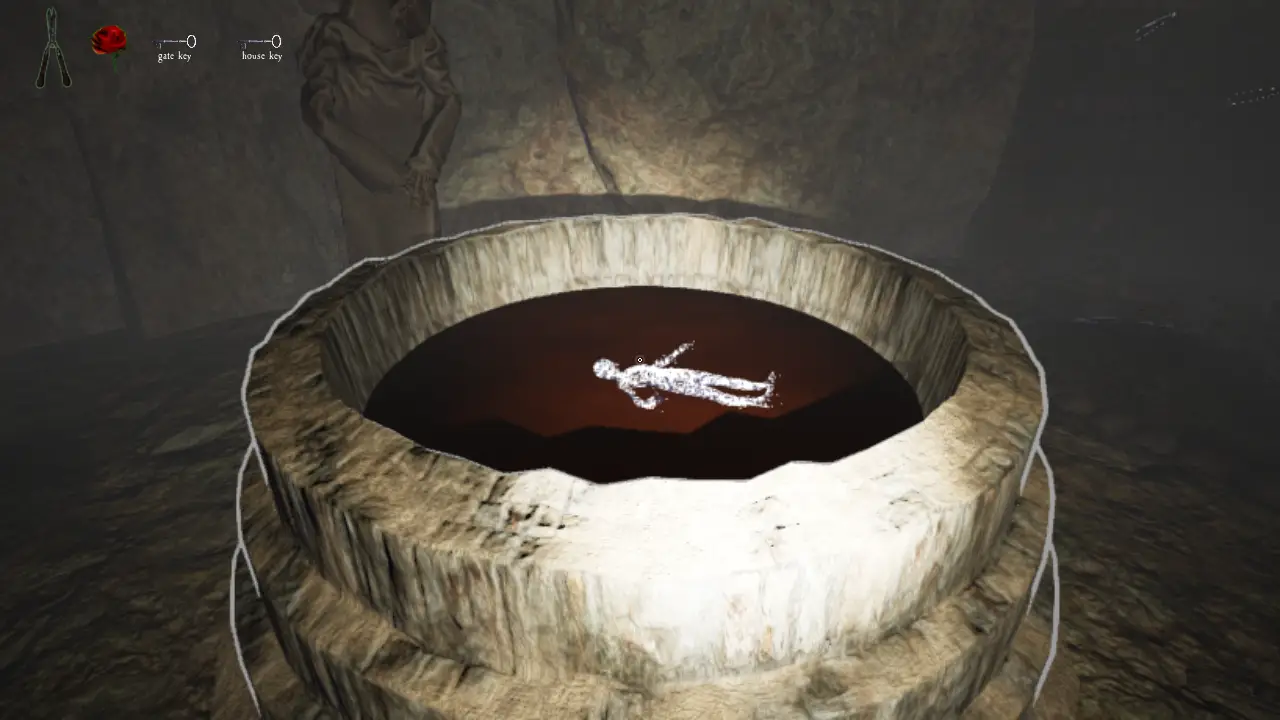 Wait for it to finish, then take it out and put it on a spike.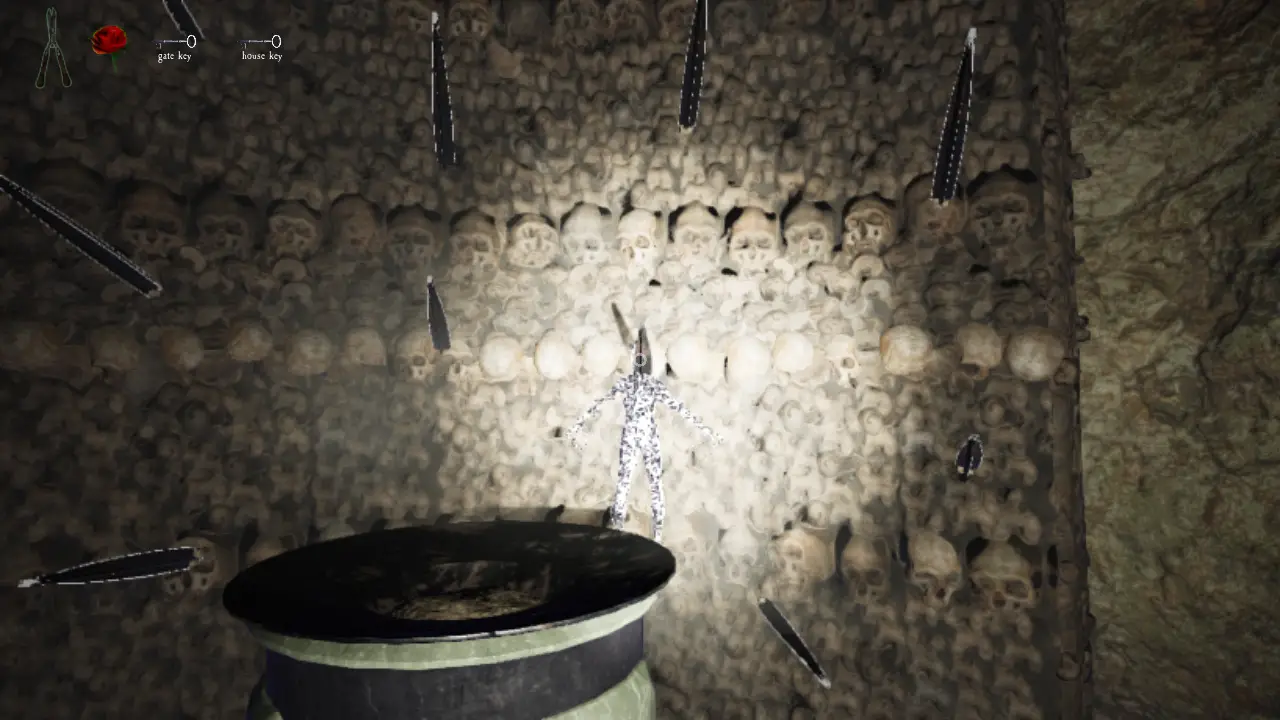 The witch will now spawn here, so run! Get out! Yes, you will need to repeat this 9 times, but there are some tips that are actually useful and do not rely on potions.
Part 6 – Winning Guide
Okay! So, keep in mind, it will take you multiple attempts to win because the witch is a bully. First off, when the witch spawns near you, you will hear moaning/grunting and smoke will appear.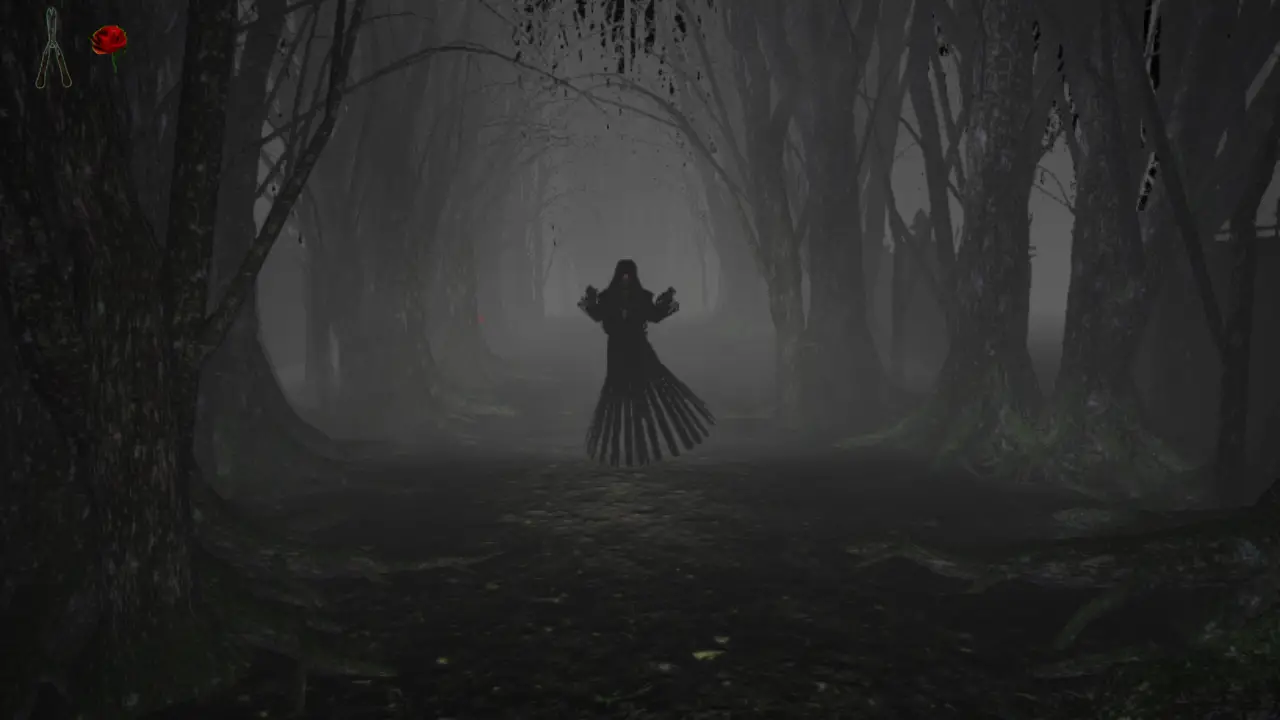 You have little time to react to the late game and so just always keep a rose on you and keep moving. Don't stay still. The technique that works sometimes.
After cooking up a doll, leave it in the cauldron and go gather the three ingredients for another one, then come back and pick up the doll in the cauldron. This will make you drop your doll on the twigs.
Then put the new doll on the spikes, pick up the doll's twigs and quickly place the ingredients in the cauldron and run away and repeat. However, this technique will not always work as the witch may spawn in that room and prevent you from picking up the doll from the twigs and then the twig monster takes it back.
Potions And How To Use Them Effectively
Use potions and you'll win. You've probably been told, but it's not that simple. You have to use them in a plan. So, you see these potions: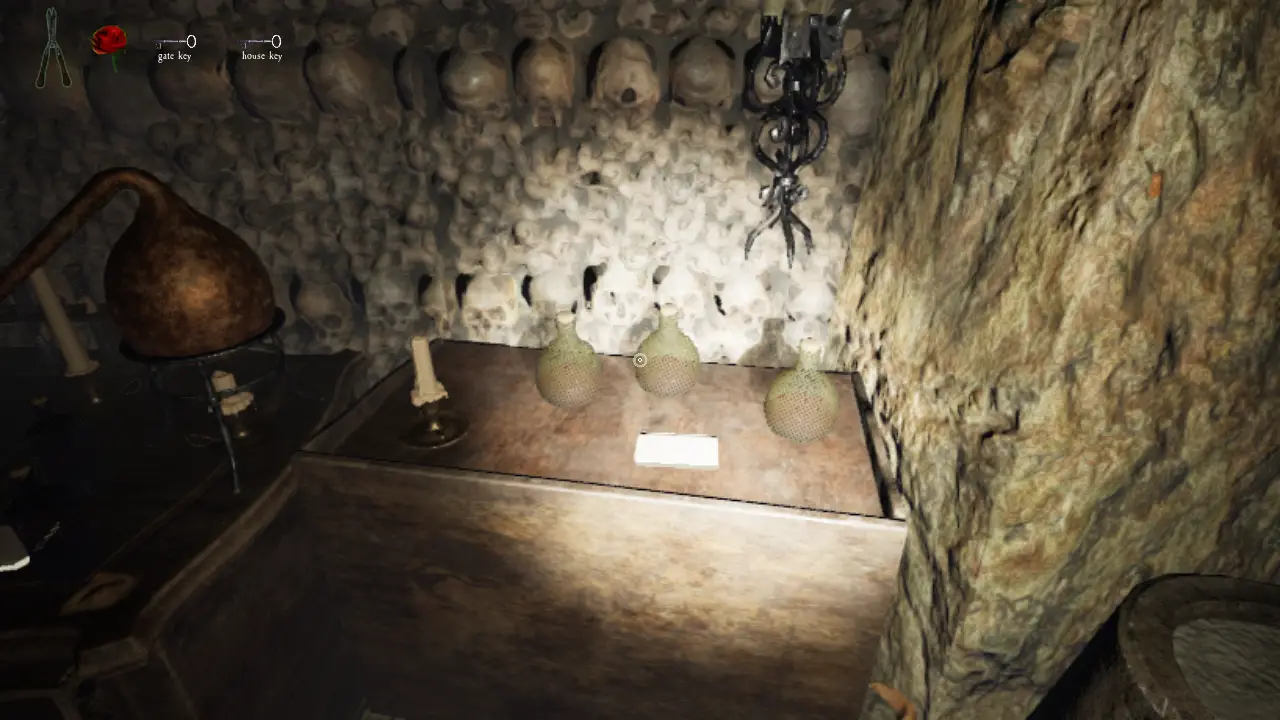 These are speed potions. After placing a doll on the spike and you have 5 dolls left, run to these and use one, then as fast as you can gather the 3 ingredients, keep using one for each doll until you reach 3 dolls left, (or 2 if you want to play risky
Then we switch to these: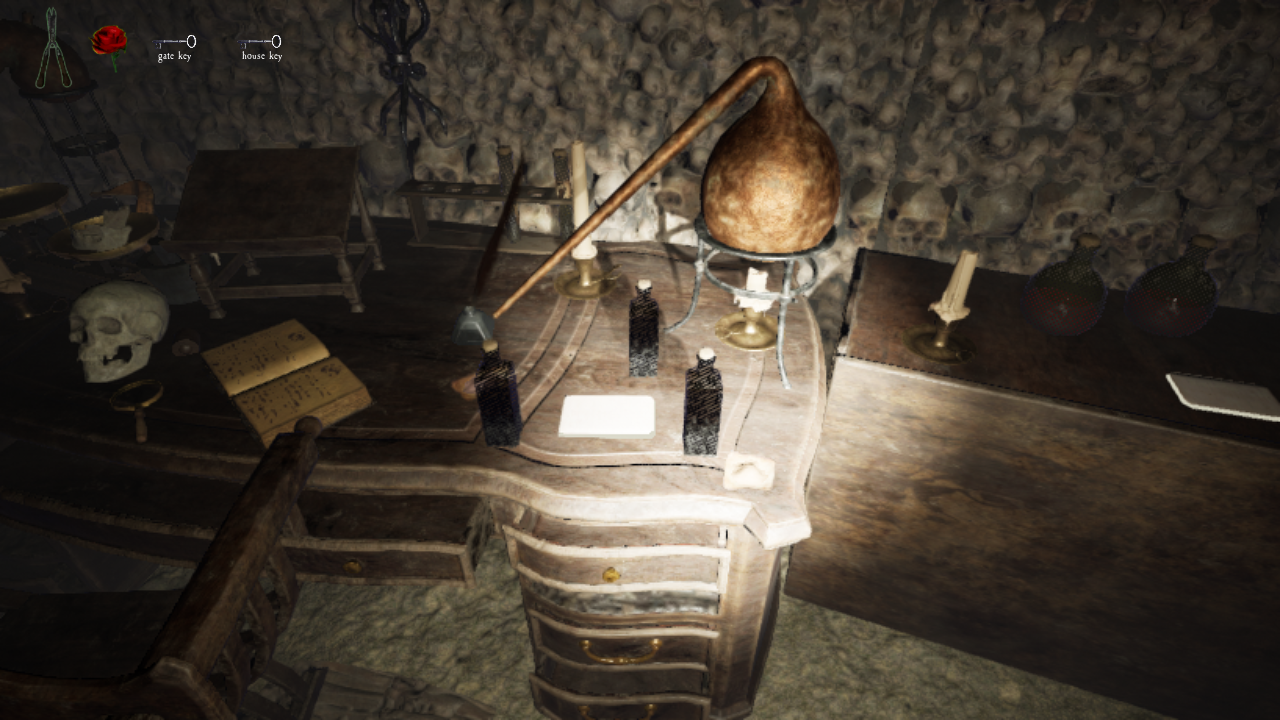 These potions will make you invisible, so after placing a doll on the spikes and you run back, use one and then quickly get the next ingredients, the witch should ignore you, if not then that is a bug. Use these when you have 3 dolls left.
Now, potions can be used effectively too if you use the double doll strategy, but it doesn't always work, so try what you want!
Congrats if you beat it. It took me many attempts, so I thought I'd make a guide to help other poor souls put themselves through this torture. It's an amazing map, but it is insanely hard.
That's everything we are sharing today for this Pacify guide. This guide was originally created and written by Amber14. In case we fail to update this guide, you can find the latest update by following this link.
If you believe that any of the content on this site violates your rights, including your intellectual property rights, please contact us immediately using our contact form.