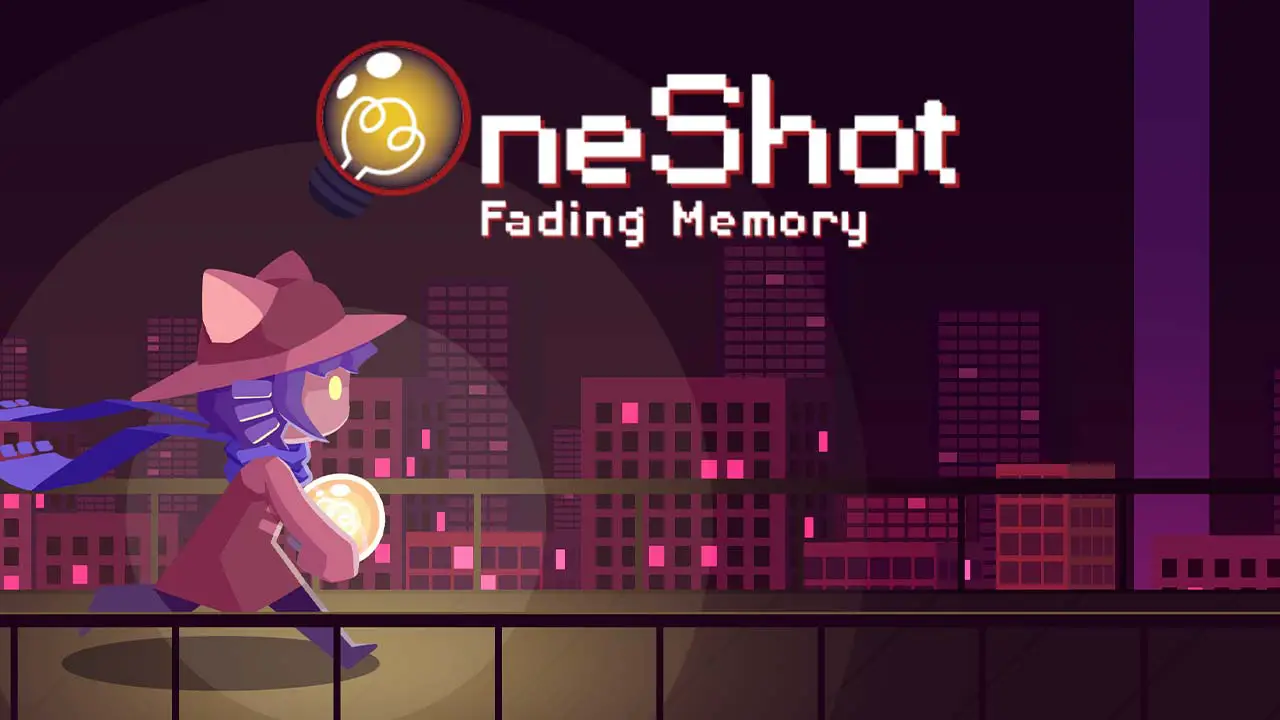 This guide will help with creating your own resource pack for OneShot: Fading Memory!
Notice: Feature was added in version 1.1 – "Luminous Levels" (2021, 6 November), so make sure you updated the mod.
Resource Pack Creation
Before creating your epic resource pack:
You need to create a directory with the name of the resource pack in

steamapps/common/OneShot Fading Memory/Resourcepacks/

You need to create a pack.ini and write the resource pack's metadata:

[metadata]
name=hat_kid's First Epic Resourcepack!
version=0.1.0a
author=hat_kid
description=Pancakes is Nice!

Put your favorite icon of your resource pack to the root of the resource packs directory with name icon.png if you want.
Explaining pack.ini's Metadata
name – Resource pack's name. (NOTICE: The name in pack.ini must be the same of the folder's name :p)
version – Resource pack's version for displaying.
type – Resource pack's type. (for this moment it's just do nothing…)
author – Resource pack's author. It may be your name or something.
description – Resource pack's description.
url – Just URL for displaying, You can put your website, YouTube video link, and more.
So You should get it like this: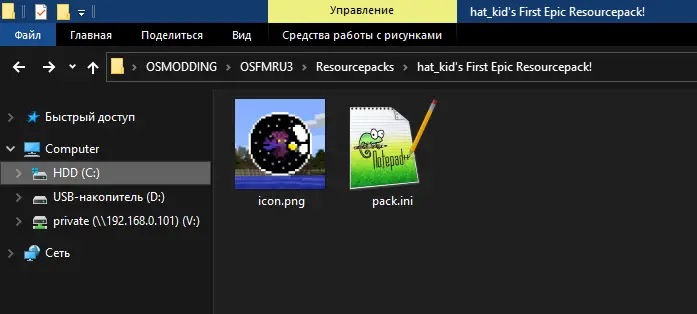 Filling the Resource Pack
For change tilesets, character's sprites, BGM, SE, etc. you first need to create a directory for assets
 Create a folder with the name Assets in your resource pack directory.
Put your assets in the same folders as in the root of the game directory. Like:

For replacing BGM: Audio/BGM/*
For replacing SE: Audio/SE/*
For replacing tilesets: Graphics/Tilesets/*
For replacing sprites: Graphics/Charaters/*
And so on…

Testing Out
So, I know You wanna see your own progress so:
Launch OneShot: Fading Memory if closed.
Go to Settings, and then select Resource packs to list/manage resource packs.
Enable own resource packs.
Profit… I mean, enjoy?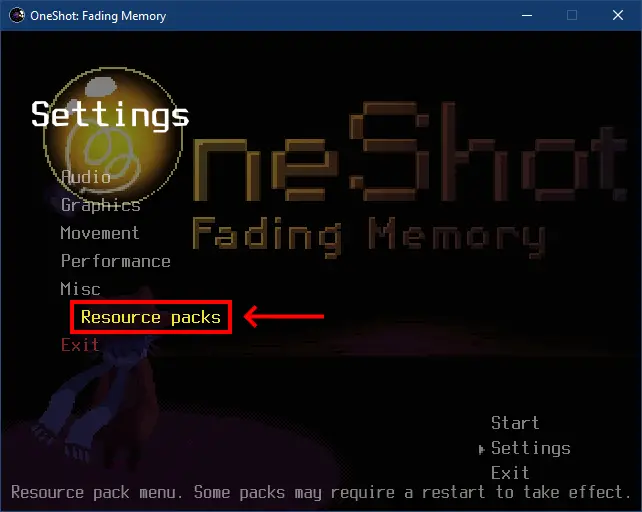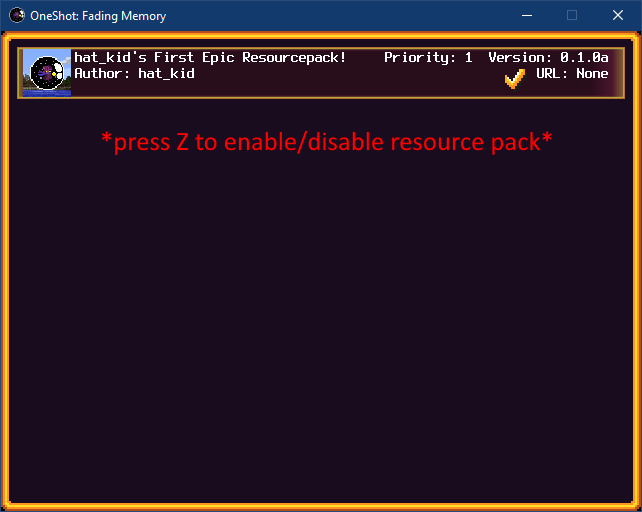 Frequently Asked Questions
Q: The game is crashing with the error Errno::ENOENT: No such file or directory when I enabled my own resource pack.
A: Make sure You correctly typed the name in pack.ini (It's must be the same as the resource pack folder name)
Q: The game didn't replace my Audio/Graphic.
A: Make sure You correctly putted in correct folders for Audio/Graphic, like:
Sound Effects in Audio/SE/*.*
BGM in Audio/BGM/*.*
Tilesets in Graphics/Tilesets/*.*
Sprites in Graphics/Charaters/*.*
And so on…
That's everything we are sharing today for this OneShot: Fading Memory guide. This guide was originally created and written by hat_kid. In case we fail to update this guide, you can find the latest update by following this link.
If you believe that any of the content on this site violates your rights, including your intellectual property rights, please contact us immediately using our contact form.