In the world of Naruto, Susanoo users are among the strongest people out there. This is the ranking of every Susanoo user from weakest to strongest! Let me know your thoughts!
Shisui Uchiha
Shisui was a Konoha jonin with great talent and skills, and was one of the fabled Uchiha prodigies. Shisui saw someone close to him die during the Third Great Ninja War, which led to him receiving the Mangekyo Sharingan. He was also able to wield the Susanoo because he had it in both eyes.
Shisui's history in Naruto Shippuden: Ultimate Ninja Storm Revolution reveals that he was capable of using the Susanoo. Despite the fact that his version of this ability was incomplete due to Danzo stealing one of his eyes, it was still powerful enough to take on a battalion of shinobi.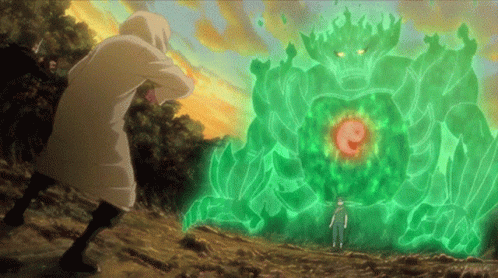 Itachi Uchiha
Itachi Uchiha, also known as the Clan Killer, was the older son of Fugaku Uchiha, who massacred his whole clan in a single night to put down the Uchiha revolt. Itachi, known for his Mangekyo Sharingan, first used it after Shisui Uchiha committed suicide in front of him. As a result, Itachi gained access to these tremendous eyes, allowing him to employ the Amaterasu's black flames to cast the all-powerful Tsukuyomi genjutsu.
Susanoo was the Susanoo's third eye power. Itachi's Susanoo was unique when he first appeared in his fight against Sasuke. It wasn't a Full-Body Susanoo, but it did have two ethereal weapons that made it unstoppable.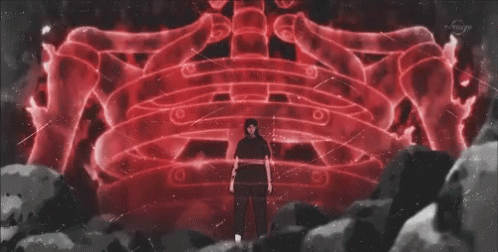 Madara Uchiha
Madara was the first person in the series to manifest a Full-Body Susanoo, making him one of the most powerful Uchihas of all time. Madara awakened his Sharingan earlier than typical as a child, and his development didn't end there. Soon after, he murdered his best friend in order to obtain the Mangekyo Sharingan, and once his brother died, he transplanted his eyes in order to make his own Mangekyo Sharingan immortal. Madara Uchiha could fight Hashirama for at least three days using the EMS's abilities.
It also enabled him to create a Full-Body Susanoo that dwarfed the mountains. Madara could challenge the strongest shinobi of the day, Hashirama Senju, with her divine might. Madara's use of this skill was amazing, and he even used it on a Tailed Beast, despite the fact that he lost most of the time.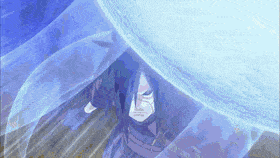 Indra Otsutsuki
Indra, the older son of Hagoromo Otsutsuki, was regarded as a martial genius since he was a small child. Nobody could defeat him in a fight because of his fighting prowess. Indra inherited his father's strong chakra, giving him the Kekkei Genkai of the Sharingan, which grew into the Mangekyo Sharingan throughout time. Indra was able to use the Susanoo thanks to the powers bestowed by this fabled Kekkei Genkai.
Despite not having an Eternal Mangekyo Sharingan, Indra was able to manifest a Full-Body Susanoo. In terms of power, his Susanoo was capable of fighting alongside Ashura Otsutsuki and even cornering it to some level.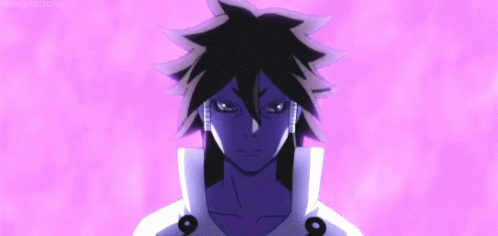 Kakashi Hatake
Kakashi had the Sharingan from the beginning of the series, despite not being a Uchiha. Years ago, during the Third Great Ninja War, Obito handed him one of his eyes as he died, giving birth to the tale of 'Kakashi of the Sharingan.' Kakashi was also shown using the Mangekyo Sharingan in early Naruto Shippuden, and his mastery of the ability only grew with time. Obito bestowed both of the Mangekyo Sharingans on Kakashi near the end of the Fourth Great Ninja War, along with his remaining Six Paths chakra.
By combining the two abilities, Kakashi was able to awaken the Full-Body Susanoo, who was capable of combating Kaguya Otsutsuki.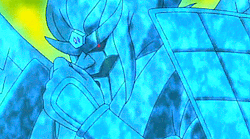 Sasuke Uchiha
Sasuke, the most powerful Uchiha of all time, rose from being an ordinary Uchiha to possessing half of Hagoromo Otsutsuki's powers. After transplanting Itachi's eyes, Sasuke gained access to the Eternal Mangekyo Sharingan during the Fourth Great Ninja War. Sasuke awoke to the Full-Body Susanoo as well, which was boosted by Six Paths chakra, just like Indra's, thanks to the Eternal Mangekyo Sharingan.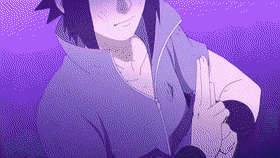 Hagoromo Otsutsuki
Hagoromo Otsutsuki, the series' most powerful character, was also a Susanoo user, at least in the anime. Hagoromo acquired access to the Susanoo's powers once his Sharingan evolved into the Mangekyo Sharingan. He could immediately manifest the Full-Body Susanoo thanks to his Six Paths chakra, and his version of this skill was incredibly huge, matching even the Ten-tails in size.
It had enough power to defeat Kaguya Otsutsuki, who had fused with the God Tree to become the Ten-tails himself. Shortly after, Hagoromo went on to awaken the Rinnegen and gain even more power, effectively elevating himself to the level of a God.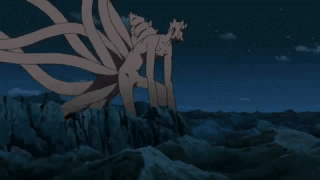 And that concludes this NARUTO SHIPPUDEN: Ultimate Ninja STORM 4 guide. Help us improve this guide by leaving your suggestions in the comment section below.
If you believe that any of the content on this site violates your rights, including your intellectual property rights, please contact us immediately using our contact form.