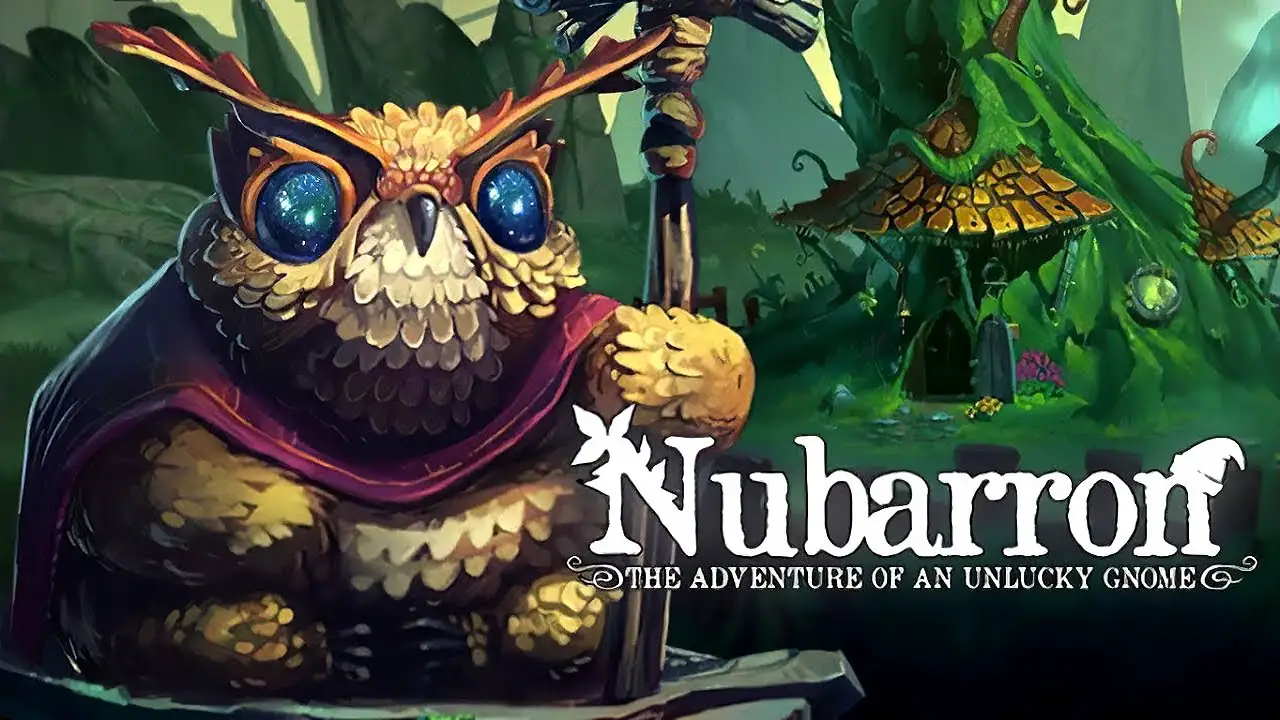 For anyone who got as confused as me when playing the game.
The Solution
The three water wheels – the blue one, the green one and the orange one are all red herrings. There is nothing else to them, they don't take part in the actual puzzle, they're just designed to waste your time while the actual solution is upstairs.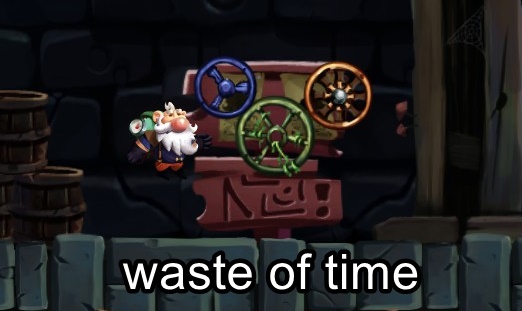 The game wants you to make a risky maneuver that goes against what you were conditioned to do throughout the entire game – jump up and fly above the fire to put it out.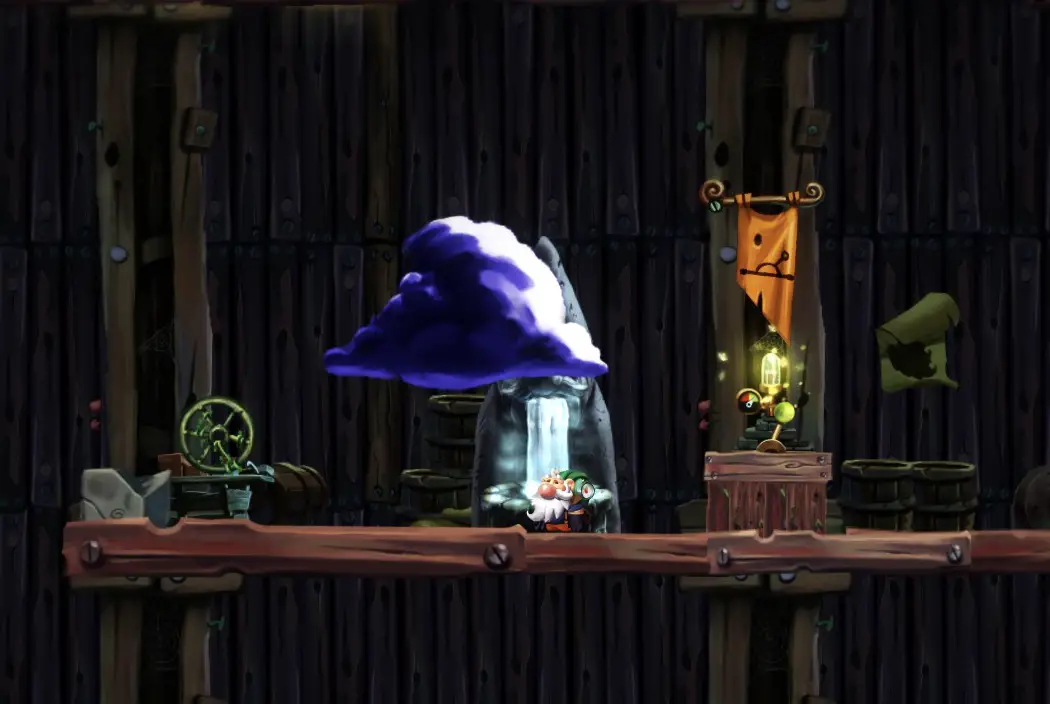 Fill up the cloud to the very brink.
When you're at the flames, in order not to die instantly when you try to fly above it, do a quick "double jump" to float a bit higher.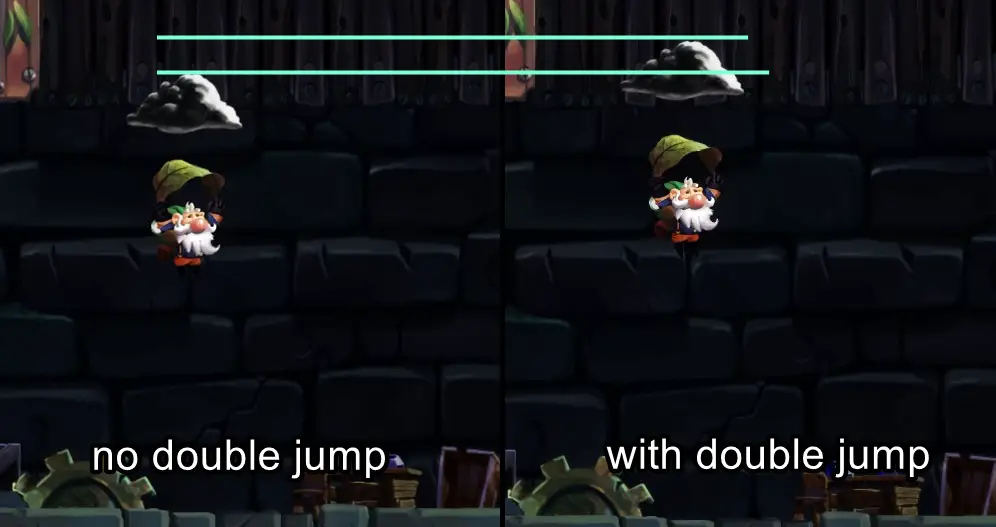 Carefully maneuver above the flames while ascending and quickly retreating when you're beginning to descend. Eventually, the fire will be put out inch by inch. I personally had to refill the cloud once to get the whole thing done.
Take care as your progress resets if you die and it's a oneshot hitbox with no clear border.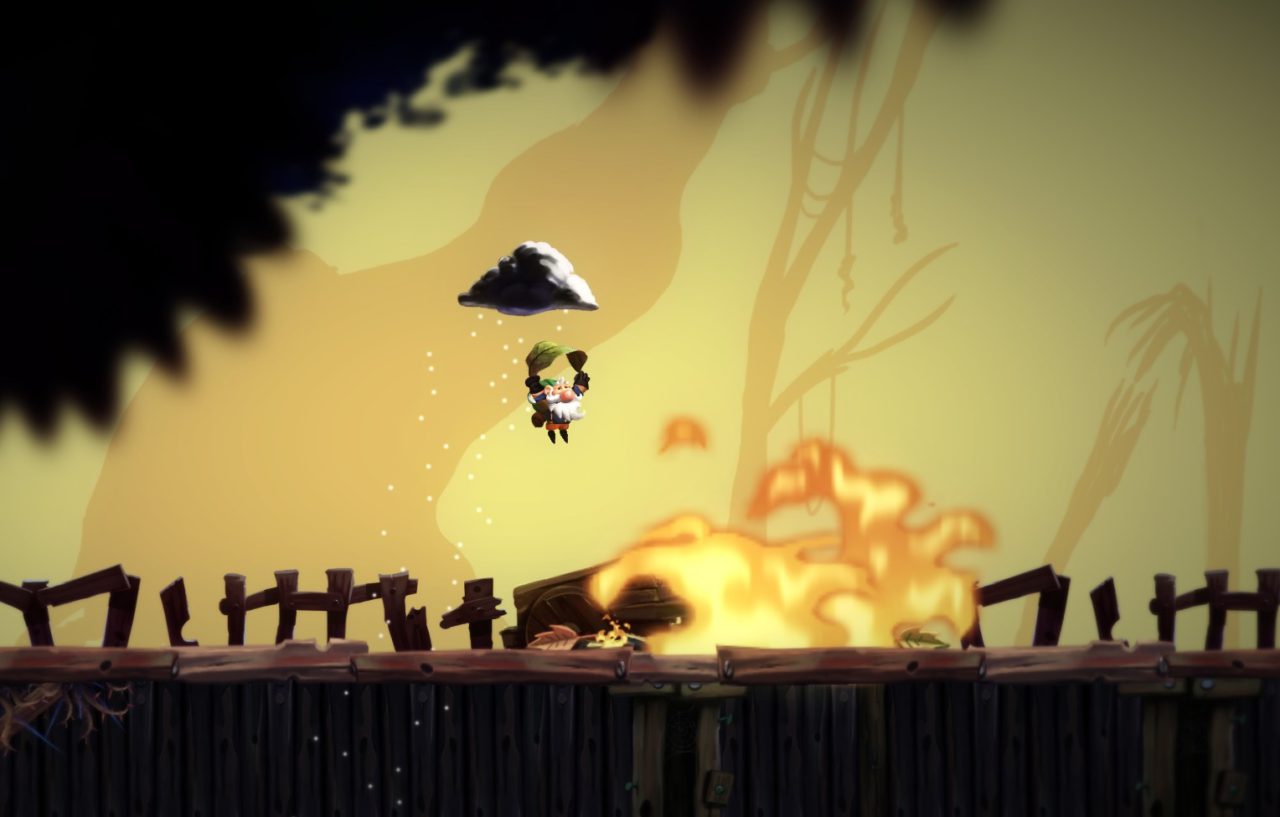 And here's the actual water wheel necessary to complete the puzzle.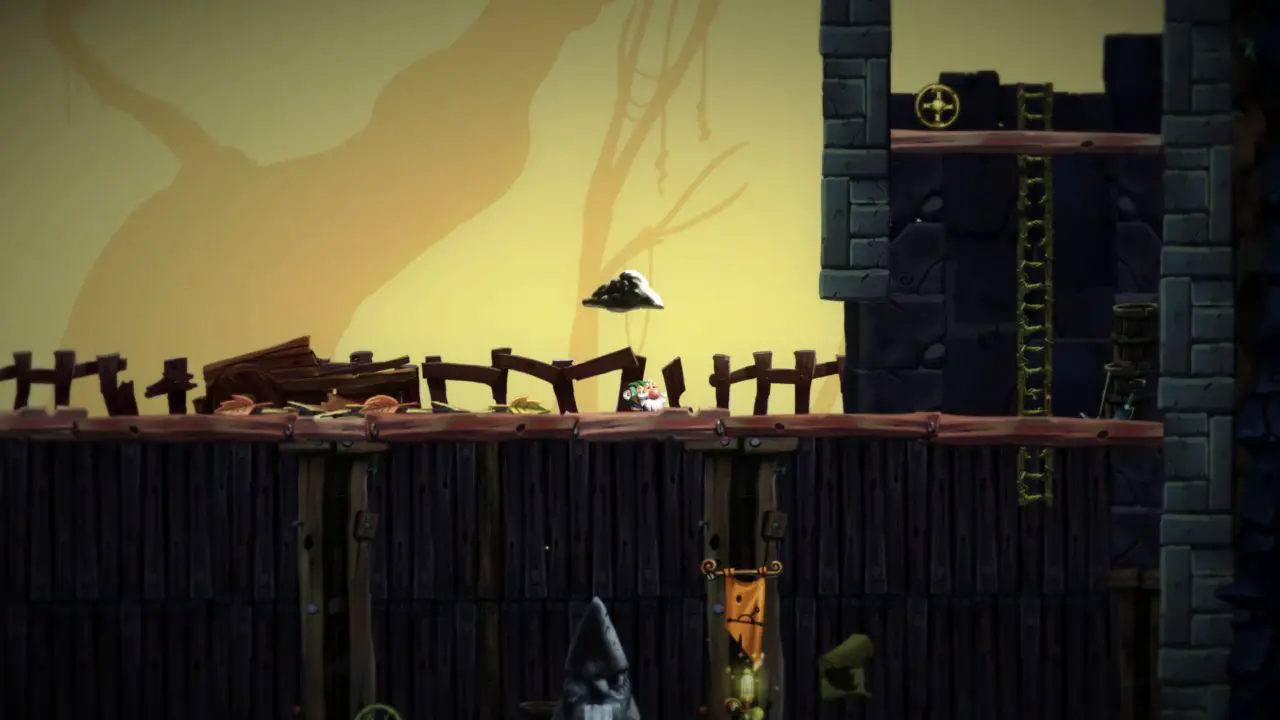 That's everything we are sharing today for this Nubarron guide. This guide was originally created and written by God Splitter [PL]. In case we fail to update this guide, you can find the latest update by following this link.
If you believe that any of the content on this site violates your rights, including your intellectual property rights, please contact us immediately using our contact form.