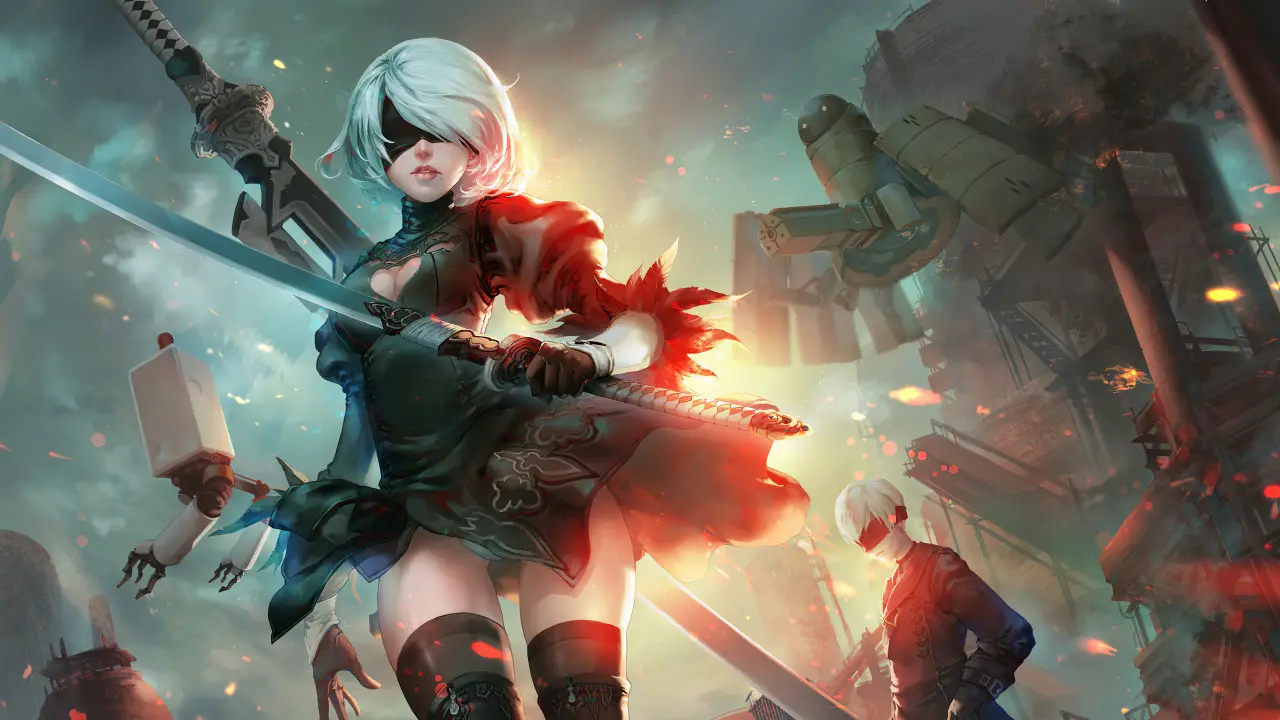 Ever wonder why you can't manage to get swordfish? This guide includes fishing drop rate estimates for some in-game biomes.
Fishing in Nier Automata takes a long time and some species are very, very rare. This guide is here to give you some information about the fish drop rate I managed to compute.
At some during my Nier automata journey, I became interested in the fishing mechanics and completing the related ingame data. I was very surprised to see the difficulty of getting some of the species, and at some point, I was even wondering what I was doing wrong. Out of curiosity, this led me to the computation of species drop rates in various biomes. In this guide, you'll see the results of the drop rates I obtained.
Whether or not you find this guide helpful, please don't hesitate to rate it and leave any comments you think might be helpful.
Fishing Drop Rates
Please find below all the drop rates computed for each biome I gathered data from. The value displayed is the meaning with a 95% confidence interval.
Each biome has its own fishing spots where the drop rates are estimated. You can see their location (screen view + map) embedded in the graphics below. Do not hesitate to click on the graphics for a higher resolution.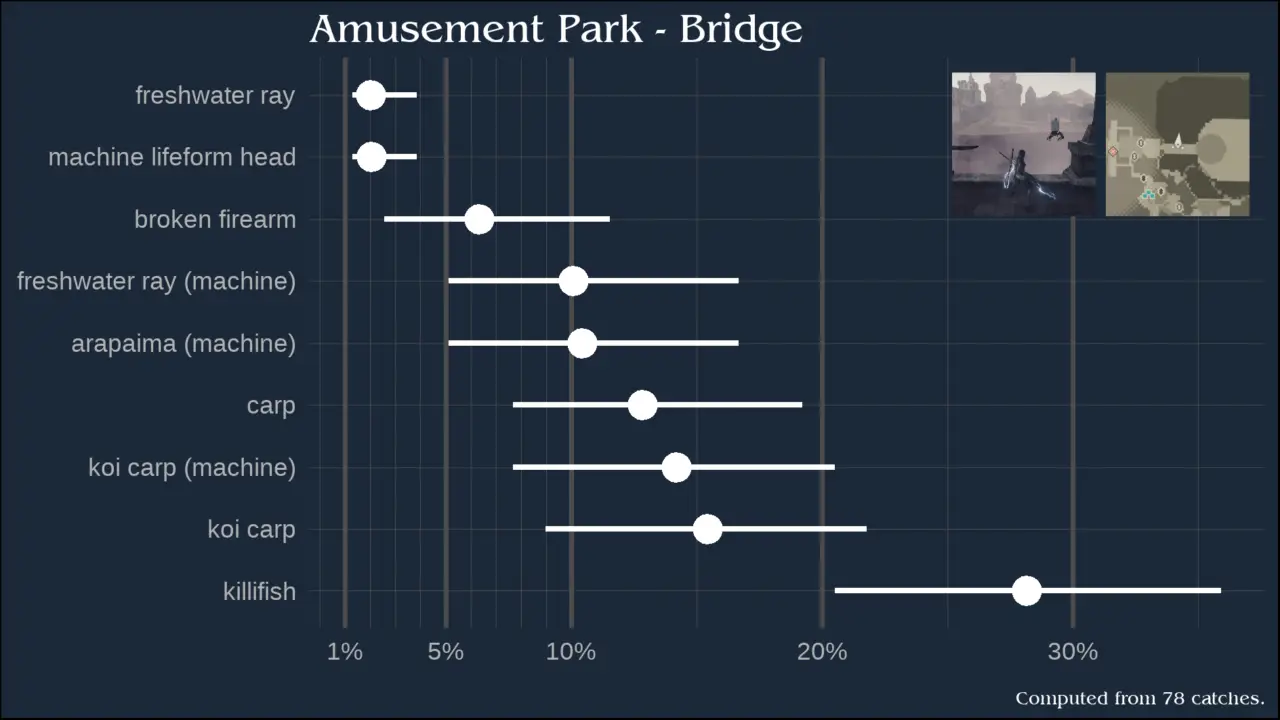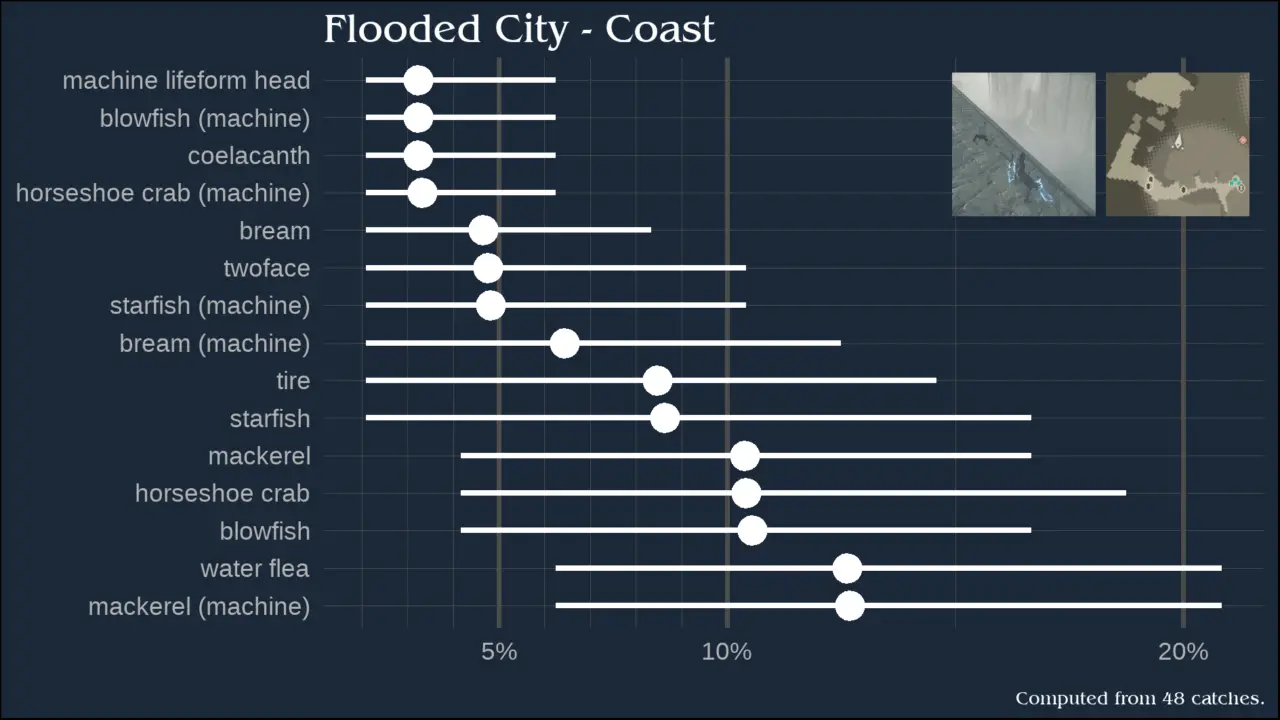 This one is a bit challenging to reach. You can check this video for some help.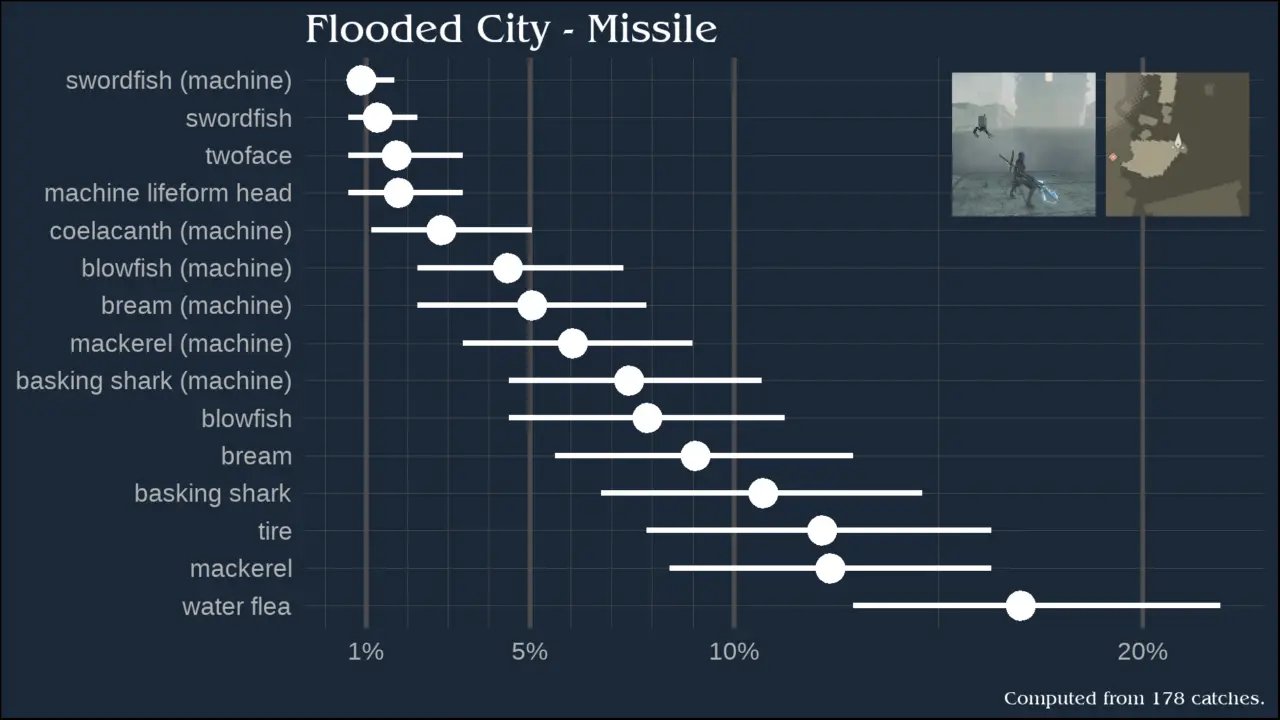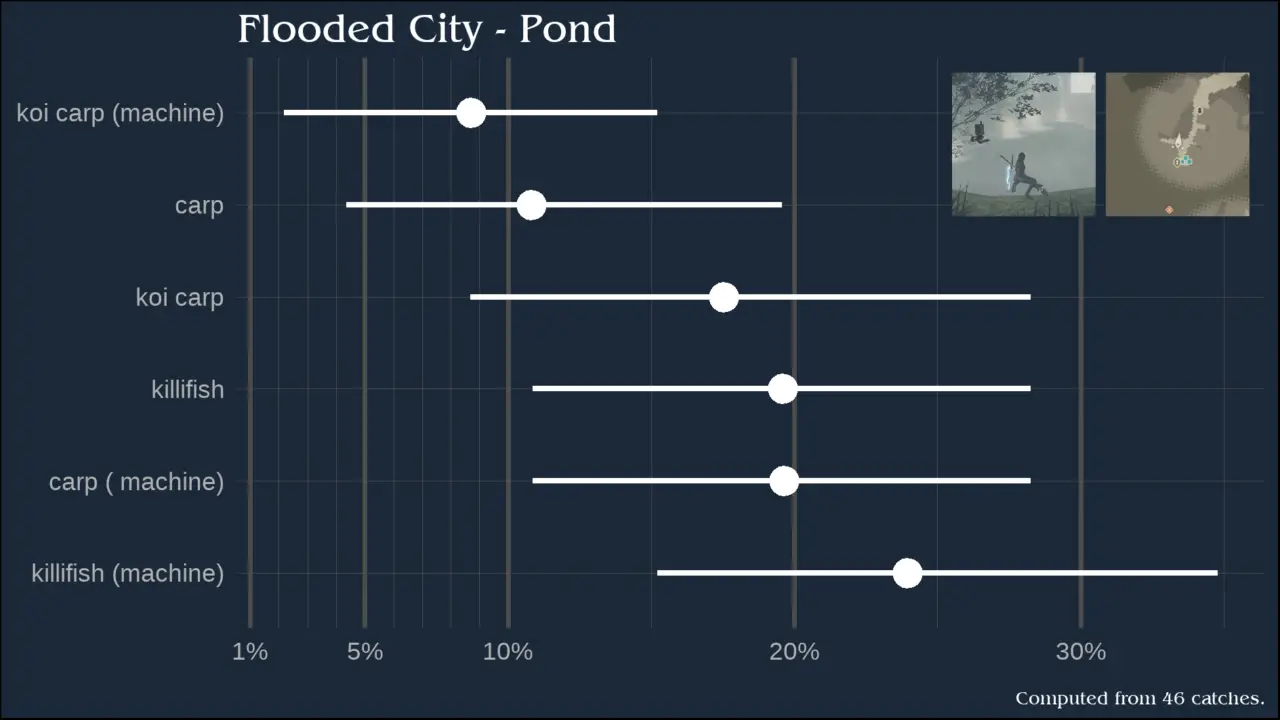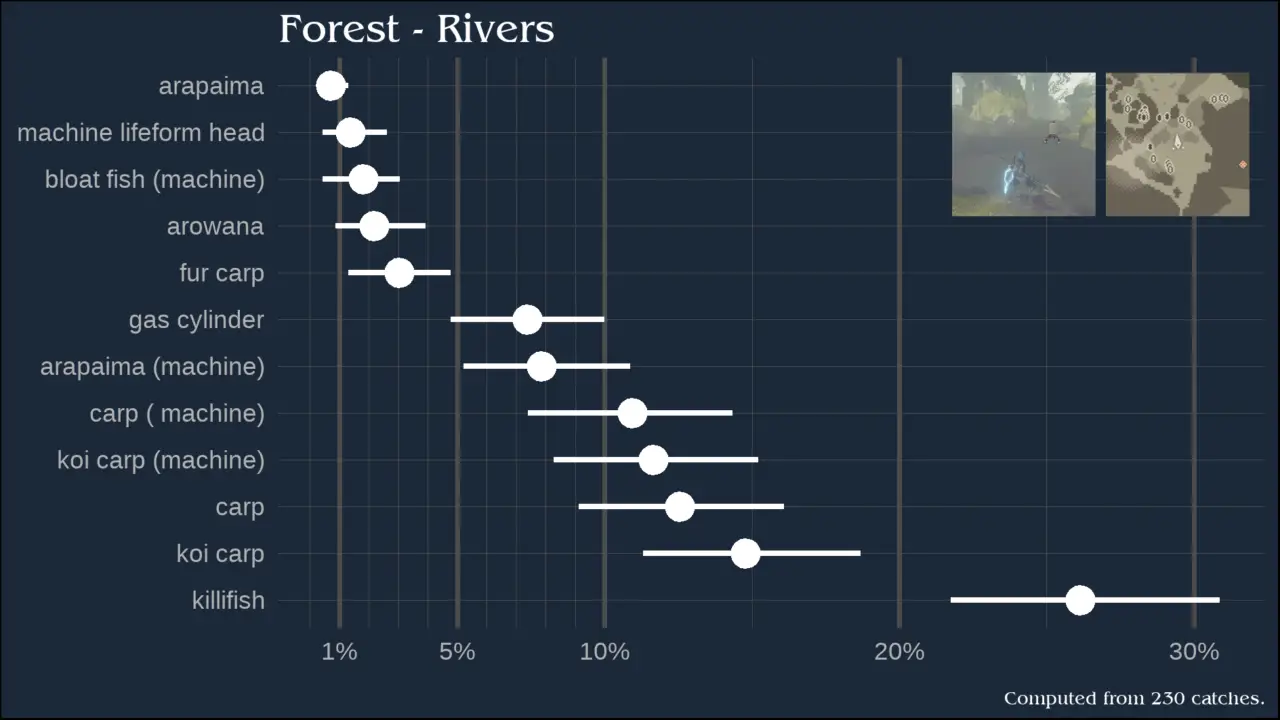 That's everything we are sharing today for this NieR:Automata guide. This guide was originally created and written by Hauru. In case we fail to update this guide, you can find the latest update by following this link.
If you believe that any of the content on this site violates your rights, including your intellectual property rights, please contact us immediately using our contact form.