A quick guide to all you need to know about mooncakes.
What is a Mooncake?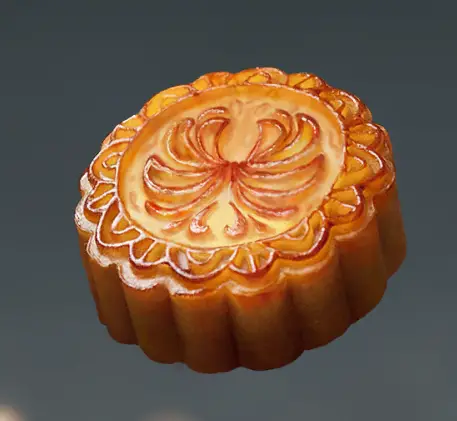 Mooncake is a Chinese bakery product (either baked or deep-fried) traditionally eaten during the Mid-Autumn Festival. They are small round pastries (10cm in diameter) filled with red bean or lotus seed paste. They are often consumed with tea. The Mid-Autumn Festival is one of the four most important festivals in China.
How to grind Mooncakes fast?
Grindable mooncakes are dropped only in ranked modes at night. So if you are in the lobby and you don't see a prompt about lanterns (or simply, you see the sun), quit before the game starts and search again for the lobby. This method won't get you banned if you are queuing solo (trio can report you for destroying party yatta yatta). If you successfully find a nighttime lobby and people light 10 lanterns, you have to play a game to get cookies. You don't have to be in the top 30 or anything, but dying ASAP to the environment or other players will reward you with mooncakes as well. You can do it 3 times per day.
The Mid-Autumn Festival quests are straightforward, so I won't dive into them. Also, if you don't own Valda Cui, play her ONLY to do quests (ideally once per day). These tickets won't disappear, so it is better to have some safely waiting than to rush out and buy Valda Cui to grind into mooncakes.
If you believe that any of the content on this site violates your rights, including your intellectual property rights, please contact us immediately using our contact form.