Title: Monstrous Love
Release Date:
Developer:
Publisher:
100% Achievement Guide for Monstrous Love
Welcome
There are a lot of secret achievements in this game, and this guide will point them out throughout the story and tell you when to save your game. I recommend using different save slots to save often even when it doesn't say to save in the guide to see different outcomes if you'd like. You can turn on the option to skip texts in the settings but I don't recommend this as it could glitch the game and freeze it on a black screen.
Each Girl has their own set of achievements attached to them. With 1 achievement being to finish all 3 stories.
Joana: 4 Achievements
Lola: 4 Achievements
Joana: 5 Achievements
Paula & Flower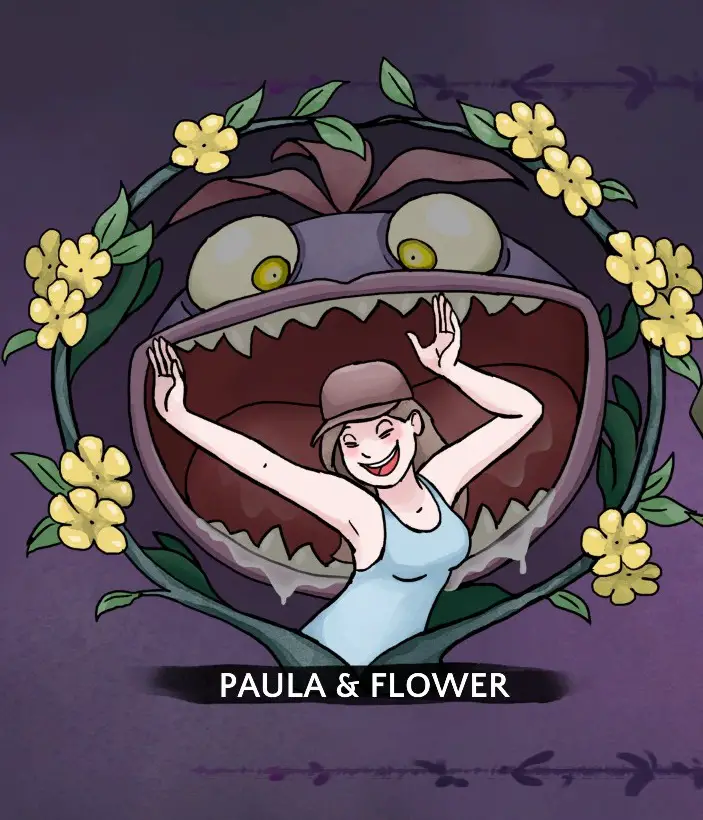 Dancing with myself
When you sit next to the tree, choose listen to music and pick metal and just wait a few seconds. She will start dancing.

Freaked Out
Run home when you first meet the flower

Not Today
Play with the flower for a bit then get dressed and go home when the option shows up.

Free and satisfied in paradise
This will unlock when you finish the scene 1
Cid & Lola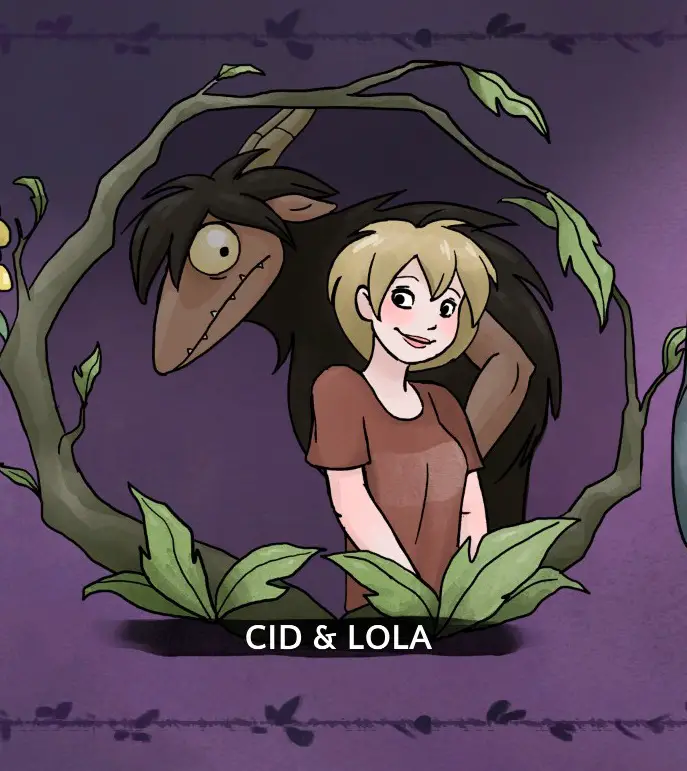 Shutterbug
Keep choosing the option to take pictures of until you get everything.

Don't take gifts from strangers
Keep rejecting all of Cid's gifts with "Too Confused to React"

Some other time
When by the lake keep selecting random options until "Not Today" and "Go For it" show up. Choose NOT TODAY.

Look what you've done, silly
This unlocks when you finish Story 2
Jack & Joana

A rocky start
Choose NO when Jack asks you to come into his cave.

A Very nice dream
Instead of continuing further with jack (when you're already in the cave), choose to go back to the camp

This is weird
During Foreplay, Joana will start to feel uncomfortable. She saw a spider. Choose the option to Comfort her instead of searching for it

Thank you, M'lord
During Foreplay, Joana will start to feel uncomfortable. She saw a spider. Choose the option to search for the spider and you will kill it

Was it good for you?
Finish Story 3

Specialist in love and monstrosity
Finish all 3 stories
That's everything we are sharing today for this Monstrous Love guide. This guide was originally created and written by Nutella0rgies. In case we fail to update this guide, you can find the latest update by following this link.
If you believe that any of the content on this site violates your rights, including your intellectual property rights, please contact us immediately using our contact form.