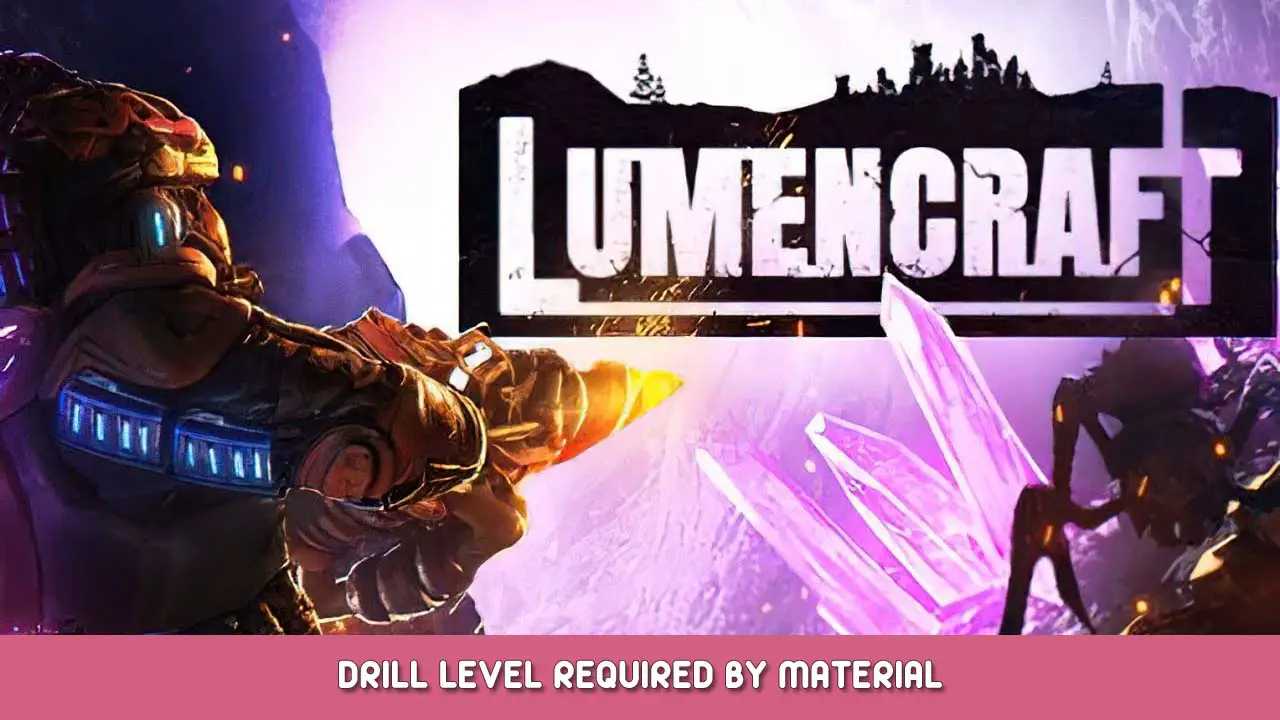 This guide is a table of the Materials available as of EAB .7696 and the drill level required to destroy said material.
As a map builder I needed to know which materials to use in specific instances. If I want to keep a player from entering an area with a drill which materials could I use. With this list you will know.
As a player now you will know which drill research level you need to reach to get through a specific material.
Material to Drill Level
Y = Drill level will destroy material
N= Drill Level will
notdestroy material.
Terrain Material
Drill Level 0
Drill Level 1
Drill Level 2
Drill Level 3
Drill Level 4
Drill Level 5
Fireproof Foam
Y
Y
Y
Y
Y
Y
That's everything we are sharing today for this Lumencraft guide. This guide was originally created and written by VileAce. In case we fail to update this guide, you can find the latest update by following this link.
If you believe that any of the content on this site violates your rights, including your intellectual property rights, please contact us immediately using our contact form.