Title: Hush Hush - Only Your Love Can Save Them
Release Date: April 20, 2023
Developer: Sad Panda Studios
Publisher: Sad Panda Studios
To achieve the "Speed Run!" accomplishment in the game, which entails finding the quickest route to the Game Over screen, follow these steps:
Game Mode Selection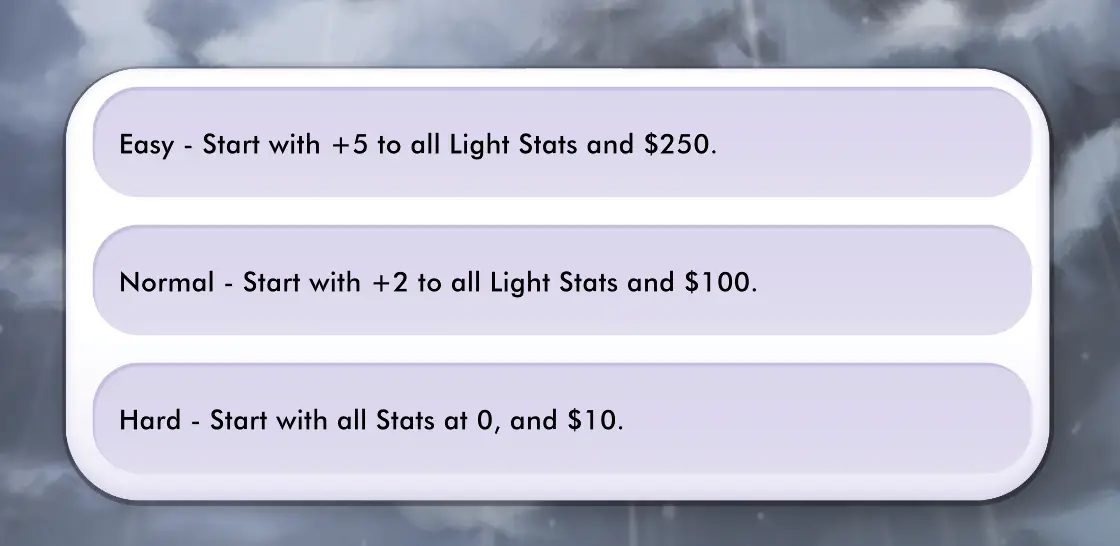 Choose any game mode for the speedrun since the introductory conversation with the Goddesses remains unaffected. When prompted if you're sure about your selection, respond with "Yes."
First Choice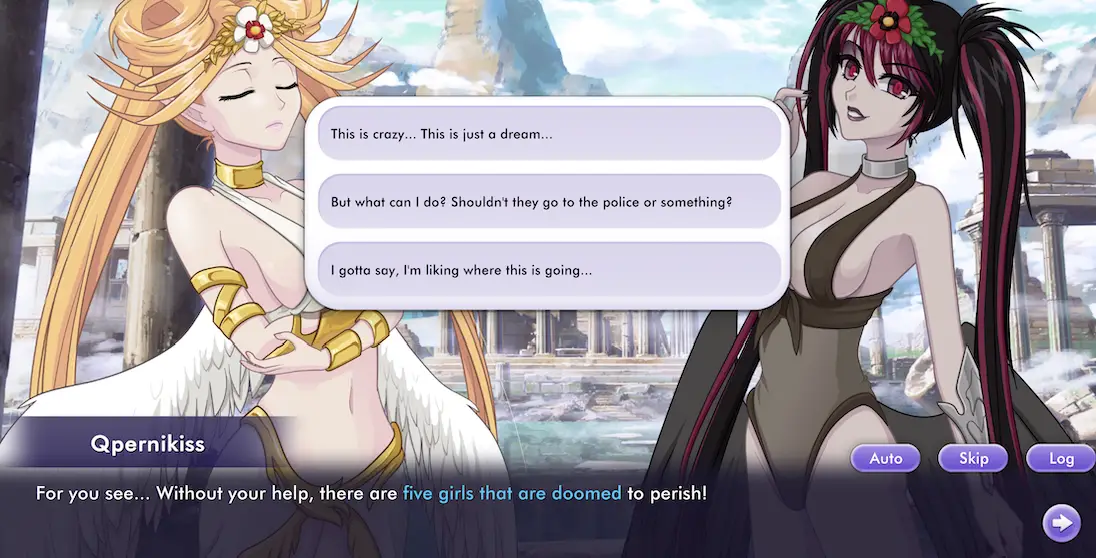 During the interaction with Qpernikiss, where she mentions that without your assistance, five girls are destined to meet a grim fate, opt for the response "But what can I do? Shouldn't they go to the police or something?" Note that you can actually pick any option for this step.
Second Choice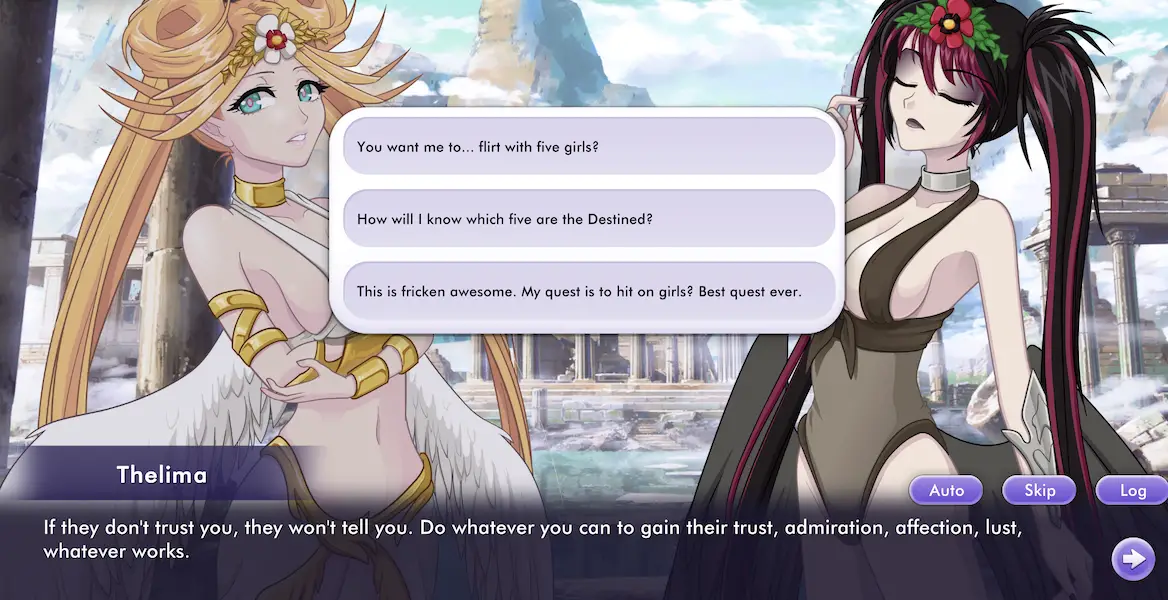 When Thelima speaks and advises that building trust with the girls is essential, reply with the option "You want me to… flirt with five girls?" Similar to the previous choice, any option can be chosen here as well.
Third Option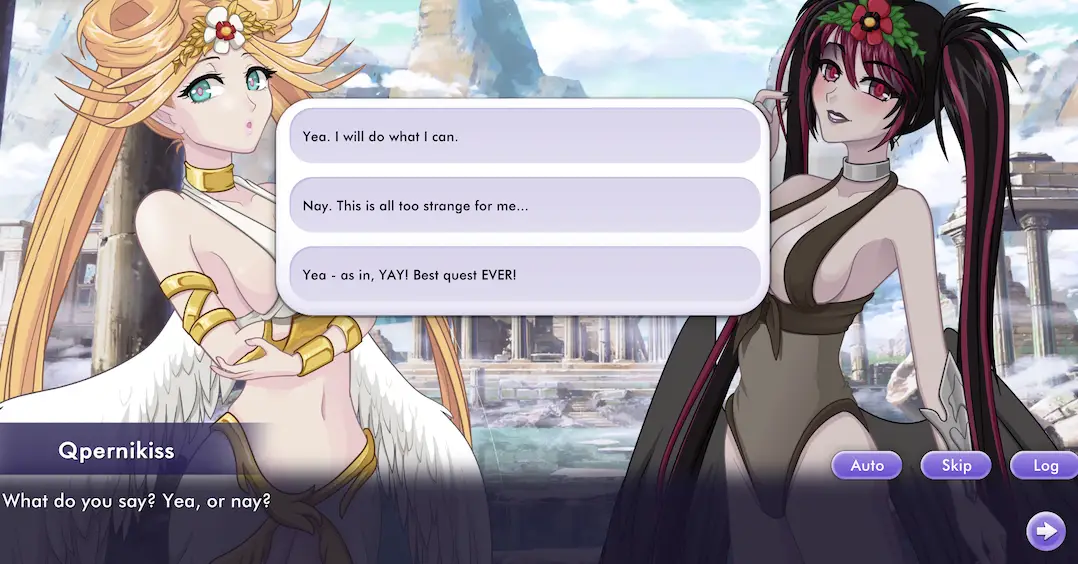 At the point where Qpernikiss asks for your decision with "What do you say? Yea, or nay?" deliberately select the "Nay. This is all too strange for me…" option. It's crucial to pick this option to proceed with this specific ending.
Game Over!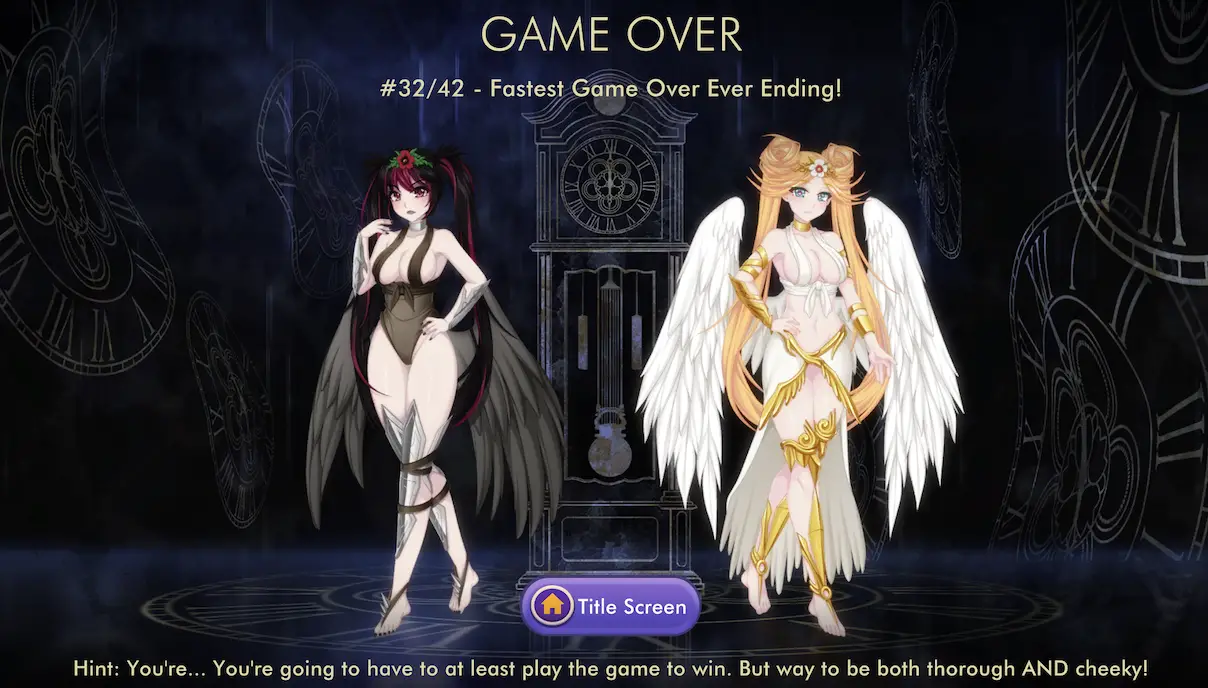 By following the aforementioned choices, you'll unlock the Goddesses Gallery artwork. However, if you continue playing, you will eventually encounter the "Game Over" screen. This particular ending is labeled as #32 out of 42 possible endings, accompanied by the hint "You're… You're going to have to at least play the game to win. But way to be both thorough AND cheeky!"
Keep in mind that this speedrun strategy aims to quickly reach the "Game Over" conclusion and acquire the corresponding achievements and artwork.
That's everything we are sharing today for this Hush Hush - Only Your Love Can Save Them guide. This guide was originally created and written by Catharsis. In case we fail to update this guide, you can find the latest update by following this link.
If you believe that any of the content on this site violates your rights, including your intellectual property rights, please contact us immediately using our contact form.