Title: Factorio
Release Date:
Developer:
Publisher:
Here is my initial blueprint for an early-game base aimed at accelerating your progress in Factorio. This quick-start base is designed to expedite your journey towards the utilization of robots and blue science.
The strategy involves following 7 essential steps that prioritize critical components. Let's delve into the details:
Introduction
Having engaged with Factorio for numerous years, I've established a gameplay approach characterized by three distinct stages, each with its unique requirements.
Early-Game Starter Base: The primary objective of this base is to initiate robot production.
Main Bus: This phase centers around completing finite research and providing essential materials to fuel the development of your megabase.
Rail Blocks / Megabase: This final stage encompasses the creation of rail blocks and the construction of your megabase.
As a dedicated enthusiast, I take pleasure in devising blueprints to enhance my gaming experience. Among these blueprints, the "Quick Start Base" stands out. This collection of blueprints is geared towards streamlining the early game, which, in my opinion, can sometimes become monotonous.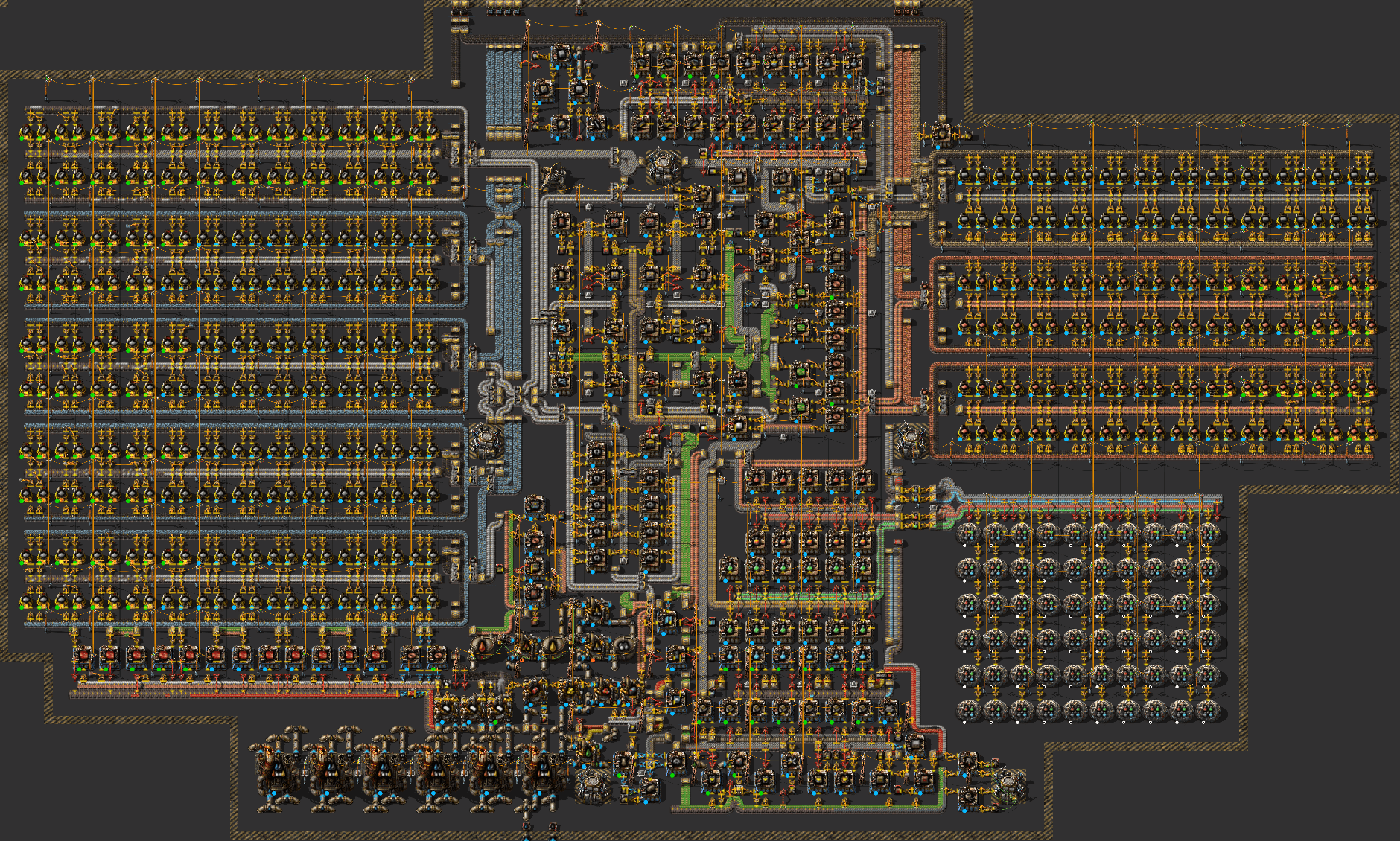 This approach proves invaluable for single-player gameplay, enabling you to concentrate on pivotal aspects and promptly implement automation. Additionally, its utility is amplified when applied to a fresh multiplayer map. In this scenario, the blueprint's significance is magnified as it offers a clear master plan that all participants can follow, streamlining construction and allocation of resources.
Smelting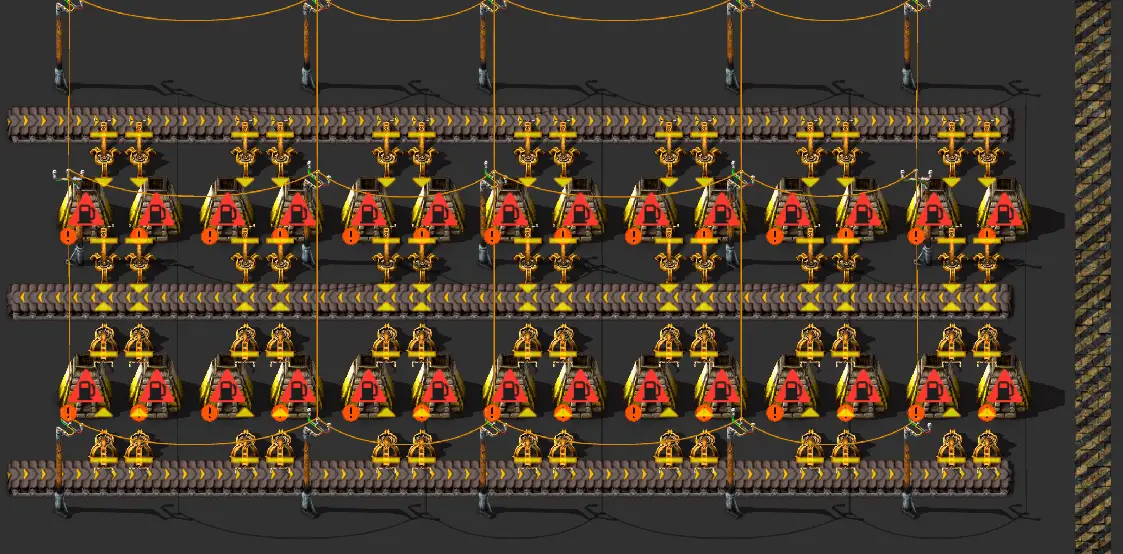 30 iron plates/sec. ( Extendable to 60/s with Smelting Extension BP)
15 copper plates/sec. ( Extendable to 30/s with Smelting Extension BP )
1.5 steel plate/sec. ( Extendable to 3/s with Smelting Extension BP )
7.5 stone bricks/sec.
All smelting output can be doubled further with upgrading to red belts and steel furnaces
Production 1 – Bootstrap Base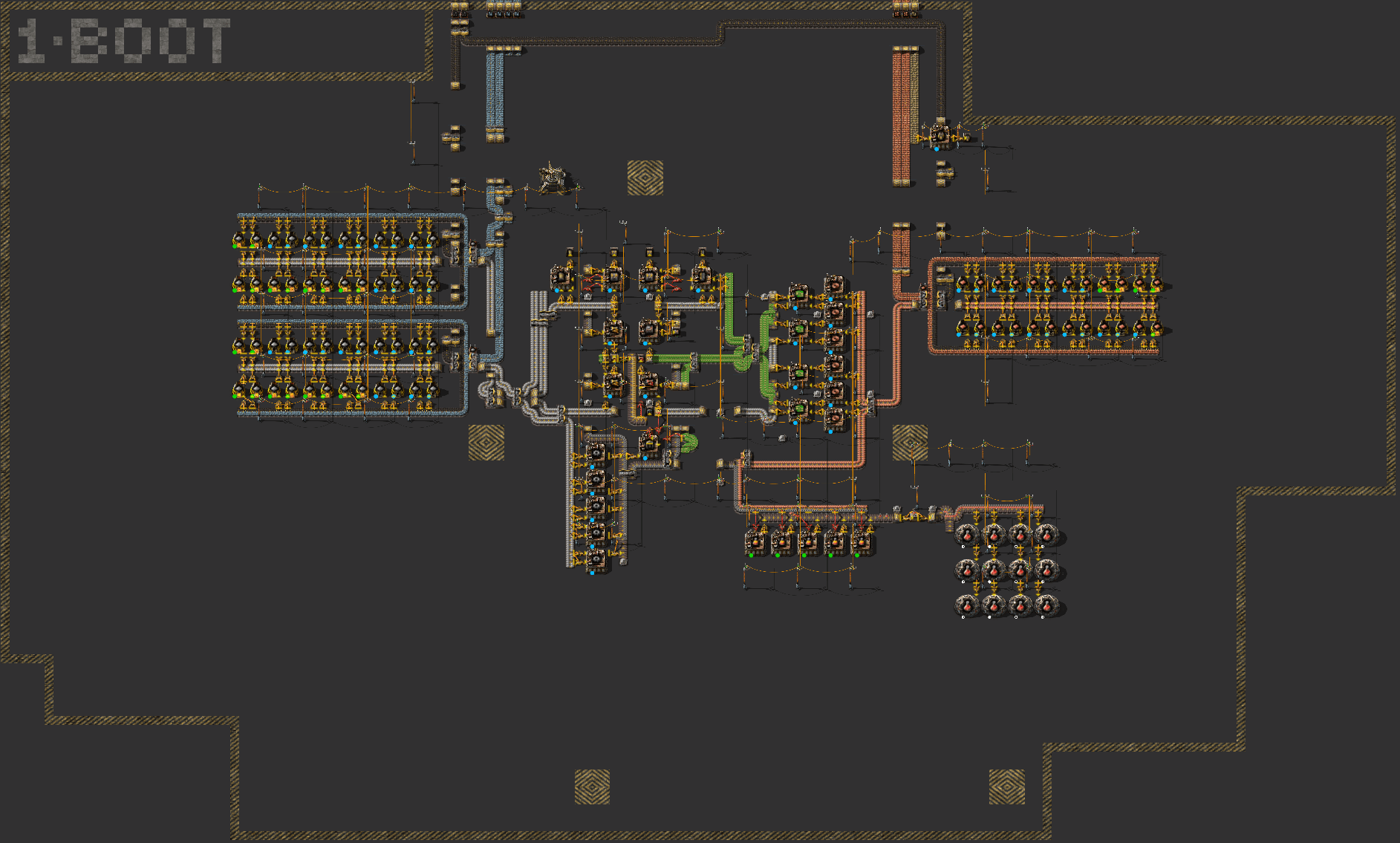 This serves as the foundational blueprint, forming the cornerstone of your construction efforts. All subsequent blueprints will be superimposed onto this base.
By utilizing this blueprint, you will achieve the automation of essential items, paving the way for a crucial start to your expansion endeavors.
Electronic circuit
Yellow Belts
Electric miner
Inserter
Long-handed inserter
Assembling machine 1
Production 2 – Core Production
Once you have successfully building the bootstrap infrastructure and conducted research on red-science-only technologies, you can overlay this blueprint atop your existing setup. This marks the point where you initiate the production of green science packs, a pivotal development that empowers you to delve into the next set of technological advancements.
These items will also be automized with this stage:
Red Belts
Electric miner
Fast inserter
Filter inserter
Steel furnace
Steel chest
Medium & Big electric pole
Light
Assembling machine 2
Rail & Signals & Train stop
Wall
Production 3 – Science Lab Expansion
This is self explanatory. It expands the science labs from 15 to 60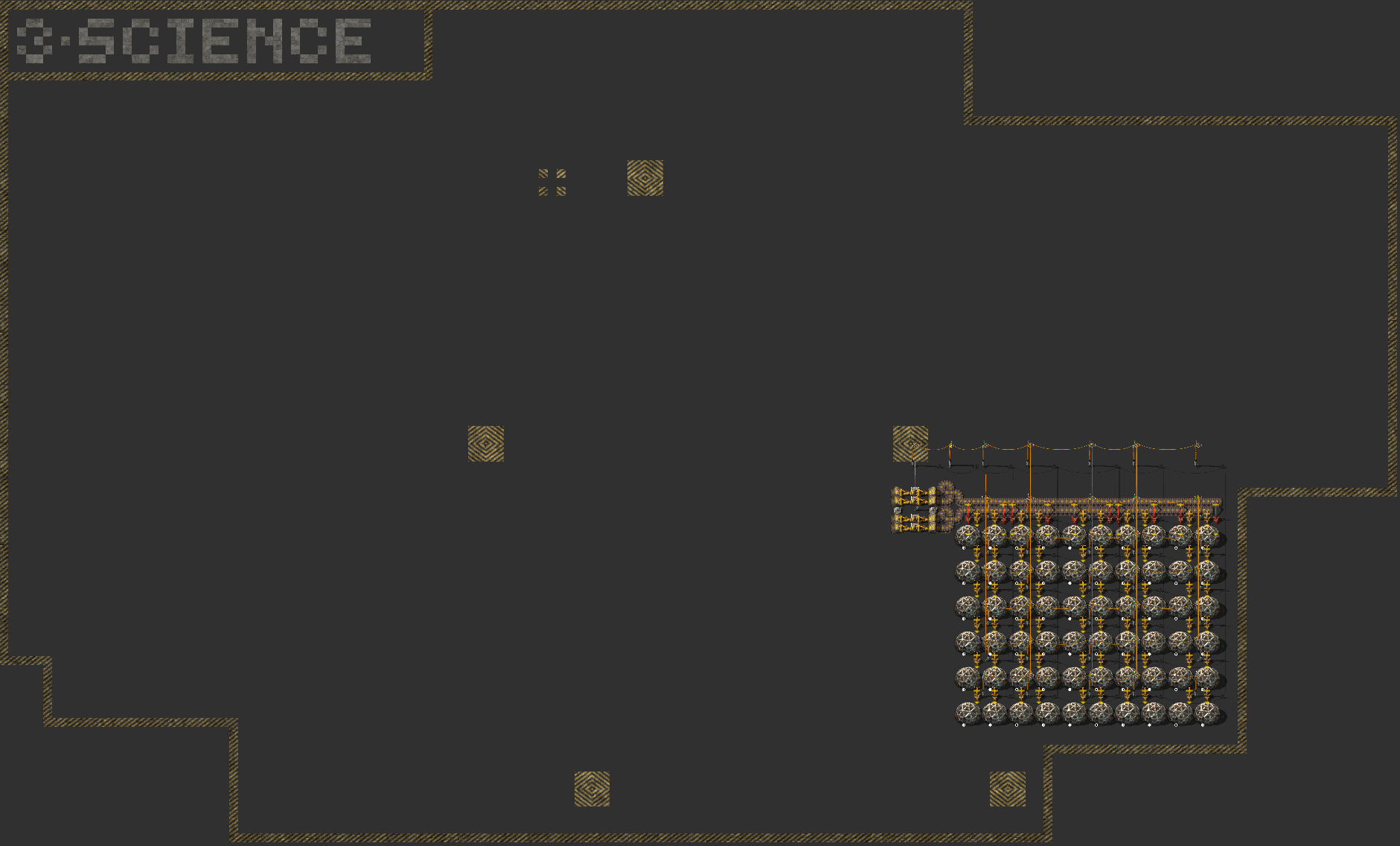 Production 4 – Military Addon
With this addon you'll automate the military science and these items
Firearm magazine
Piercing rounds magazine
Grenade
Gun turret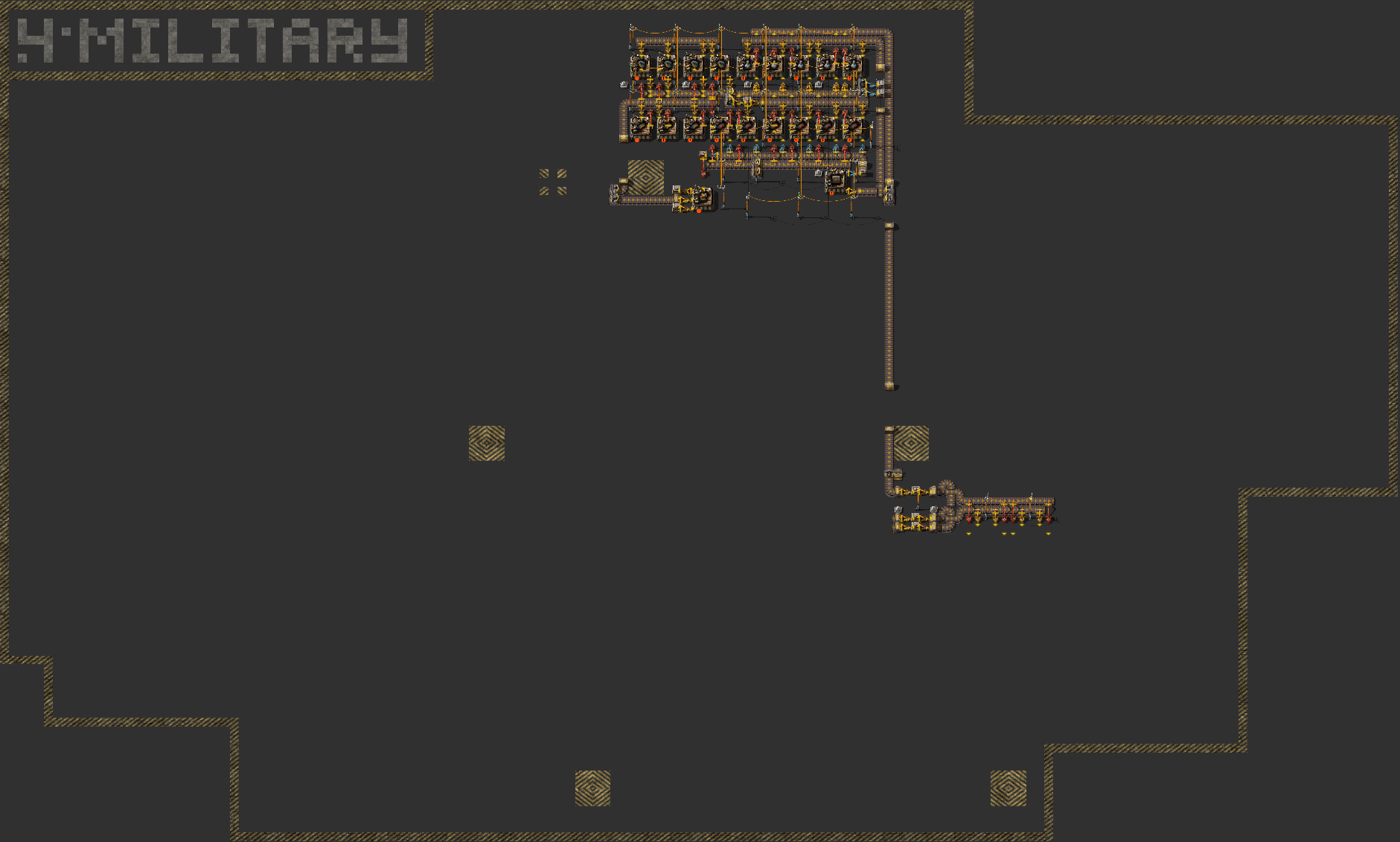 If you disabled enemies, you won't need to build this addon.
Production 5 – Chemical Addon
This is the next step after Core production. Before building this blueprint, you should research Basic oil processing.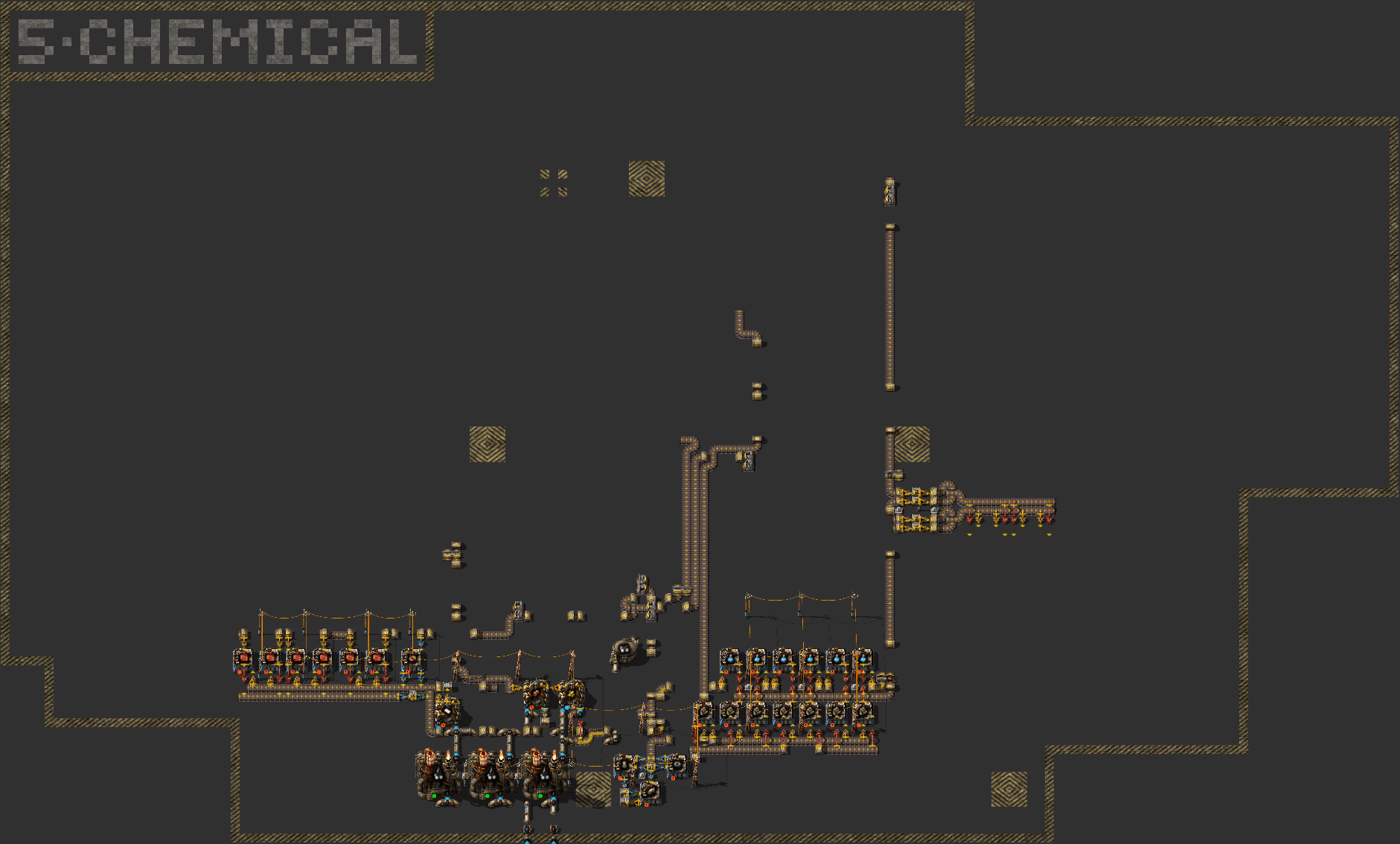 With this you'll be able to automate two critical items Advanced circuit (red chips) and Chemical Science (Blue science) along with other chemical and fluid related items.
Chemical Science (Blue science)
Basic oil processing
Advanced circuit
Plastic
Engine unit
Explosives
Pipe
Pipe to ground
Production 6 – Robotics & Advanced Production
Here we arrive at the ultimate essential addition to your starter base. Prior to implementing this addon, it's imperative to have advanced oil processing in place. Additionally, it's highly advisable to promptly research oil cracking. Neglecting this step can result in a system blockage caused by the accumulation of heavy and light oil.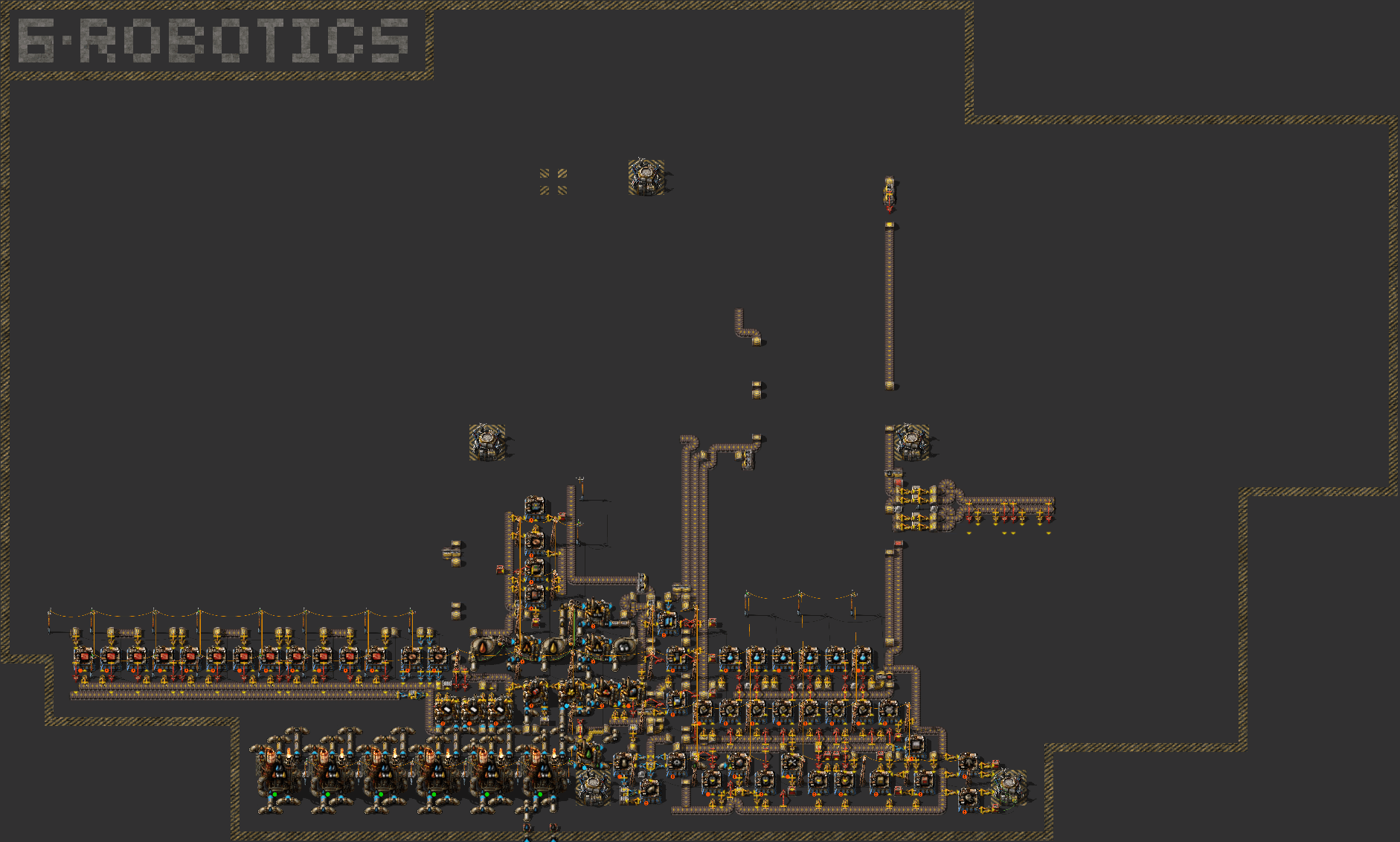 With this blueprint you'll produce everything you need to start your main bus / megabase.
Here is the list of items that are included in this blueprint
Advanced oil processing
Heavy & Light oil cracking
More Advanced circuit
Batteries
Electric engine unit
Flying robot frame
Roboport
Construction robot
Logistic robot
Storage and Passive provider chests
Solar panel
Accumulator
Substation
Repair pack
Oil refinery
Chemical plant
Combinators
Production 7 – Concrete Addon
This addon allows you to procude concrete materials to pave your base.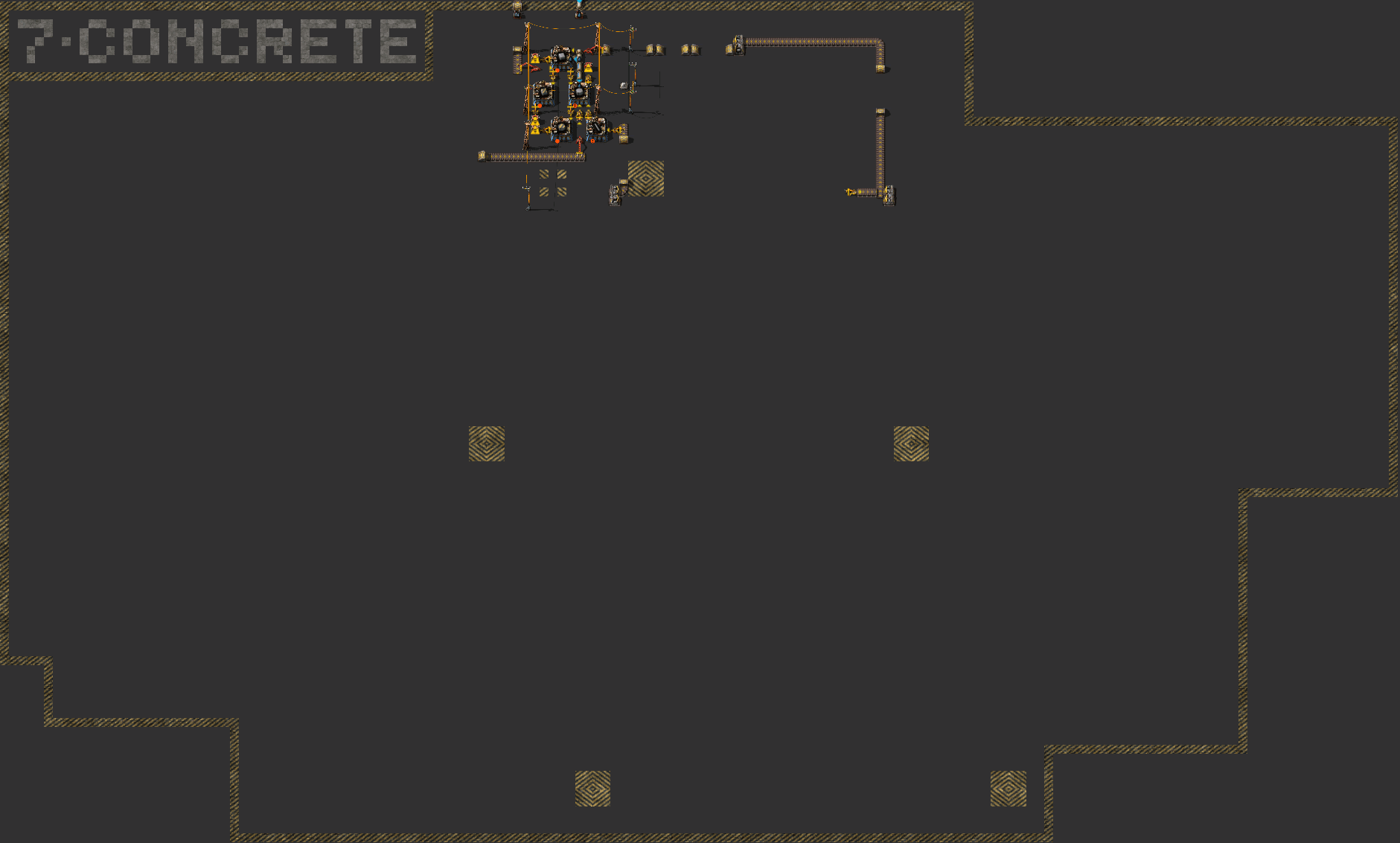 Beside crafting nuclear reactor, these items are completely optional and up to you to build or not.
Concrete
Hazard concrete
Refined concrete
Refined hazard concrete
Science
With this blueprint you'll be able to produce these science packs
1 Automation science pack (red) / sec.
1 Logistic science pack (green) / sec.
0.5 Military science pack (gray) / sec. (Military Addon BP)
0.5 Chemical science pack (blue) / sec. (Chemical Addon BP)
15 Science labs (60 with Science Addon BP)
Buffer for science packs (You can delete the chests/inserters if you don't want to buffer)
That's everything we are sharing today for this Factorio guide. This guide was originally created and written by ElderAxe. In case we fail to update this guide, you can find the latest update by following this link.
If you believe that any of the content on this site violates your rights, including your intellectual property rights, please contact us immediately using our contact form.