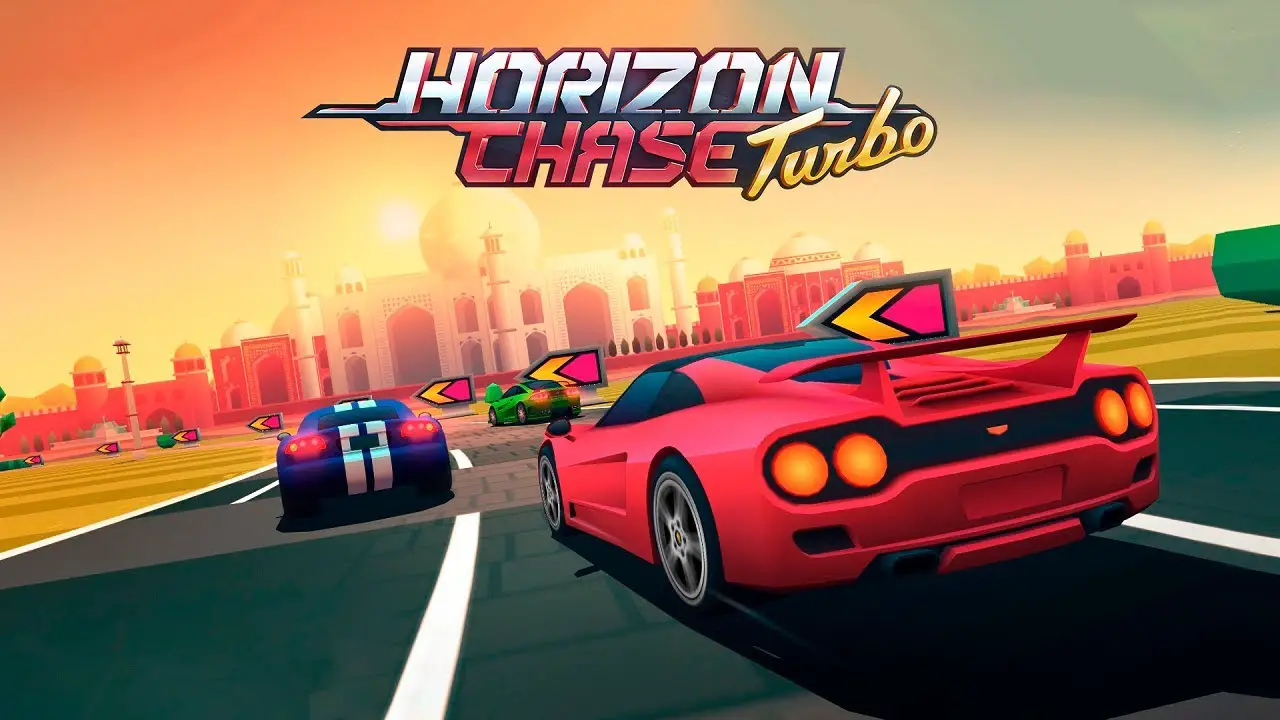 This guide is intended to assist those who are struggling to win or who are having difficulty navigating a track full of other racers. We'll go over various tips and tricks, as well as your car's strengths and weaknesses, and how to overtake aggressively defensive drivers. I'll also list some cars that I think are good and might help you get through some of the tracks you're having trouble with.
Understanding Car Strengths and Weaknesses
The first lesson is to learn how your car performs on the tracks. What it excels at and what it excels at. Most cars excel in a few areas while falling short in others. Overall, the cars available are fairly balanced, but that doesn't mean you should only drive one on each track! Depending on the layout, many cars will prefer certain tracks over others.
Speed
Speed refers to how fast your car can travel. Speed cars have a high top speed but poor handling. As a result, you will usually need to let off the accelerator or even brake when making turns to avoid hitting obstacles. As a result, they are ideal for straight sections or tracks with few gentle turns. As the tracks become more wild and complex, you may find it difficult to keep these cars on the track.
Acceleration
Acceleration is the rate at which your car gains speed. In other words, faster acceleration cars reach their top speed faster than slower acceleration cars. A car with 4.1 seconds to 60 mph, for example, accelerates faster than one with 5 seconds to 60 mph. The first car will have a top speed of 60 miles per hour. The first car is 9 seconds faster than the second. This may not seem like much, but when you're chasing down the leaders, every second count. Acceleration not only affects how quickly your car launches from the starting line, but it also affects how quickly your car recovers from a crash or when colliding with another driver.
Handling
Handling determines how well your car turns and adheres to the track. Cars with excellent handling typically have a lower top speed. As a result, these cars can maintain their speed much better around turns than cars with poor handling. When turning, you may not even need to let up on the accelerator. This allows them to be very fast on tracks with many sharp twists and turns. This also aids in maneuvering around other drivers. It enables them to make their way to the front of the pack with minimal bumping.
Fuel
This is a fairly simple task. A car with more fuel will be able to drive for longer periods of time without needing to refuel. Cars with less fuel will need to refuel more frequently to avoid running out. This statistic isn't particularly important, but there are some tracks with very few fuel pick-ups that you should be aware of.
Nitro
This is a fairly simple task. A car with more fuel will be able to drive for longer periods of time without needing to refuel. Cars with less fuel will need to refuel more frequently to avoid running out. This statistic isn't particularly important, but there are some tracks with very few fuel pick-ups that you should be aware of.
Tips and Tricks
After we've discussed the strengths and weaknesses of each car, we'll go over some tips and tricks for improving your track performance. Do you have any tricks or tips you'd like to share with the class? Leave a comment below and I'll add your name to the list!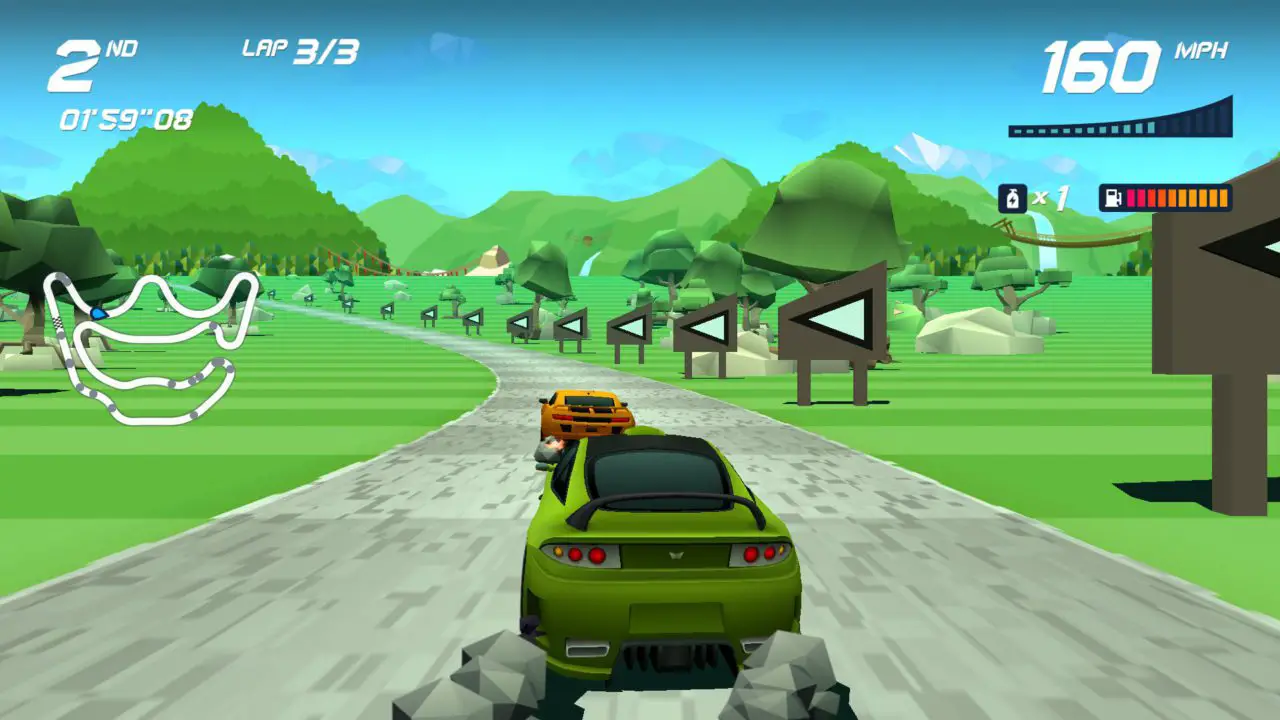 Patience is the key to victory!
A wise racer once said to me, "What good is speed if it can't be maintained on the track? It's not just about how fast you can go in a race. It's all about being in the right place at the right time." This is true for the vast majority of races. If you collide with or rear-end another driver, you lose not only speed but also time with the leaders. The true art of racing is knowing when to be patient and when to be aggressive!
Slow down when you are unable to pass.
Wait for an opportunity to present itself. Waiting may seem strange in a race, but it is often preferable to rear-ending other drivers or causing a crash.
Do not boost on lap 1.
The pack is still fighting for positions on the first lap, so boosting now will often limit the full potential of your nitro if you make contact with someone. Wait until the second lap, when everyone is more spread out.
Use your nitro wisely.
It is preferable to use your nitro on straight sections or gentle turns. High-handling cars can sometimes get away with a boost on a turn, but doing so always increases the risk of a crash.
Fight back!
Let's be honest. Some of the drivers out there are scumbags. They will either block your path or move to the side to push you into a wall. However, this does not preclude you from doing the same. It may be more difficult, but hey, if they can do it, you can!
Speed bumping.
You want to throw the corner of your rear bumper into the corner of another driver's front bumper in the screenshot above. This will result in a forced push forward, accelerating while slowing your vehicle. This is a very difficult maneuver to pull off. you to make contact at the ideal angle This is something I've only done a couple of times. It was entirely by chance that I was able to get this to work the other times.
Blocking.
Making an opponent rear end you will increase your speed, especially if they are boosting. It's difficult to tell when another driver is attempting to pass us because we can't see behind us. However, blocking can be made easier by knowing where they are driving or by taking specific track lines. Driving down the center of narrow track sections or at the apex of turns are your best bets for blocking them.
Look for a path.
When starting at the back of the pack, look for openings or gaps between cars to squeeze through. Keep an eye out for driving patterns and be wary of drivers changing lanes.
Stick to the inside.
Still having trouble with the turns? Keep as much as possible on the inside of the turns. This will give your car more room to slowly slide outwards without colliding with anything. Stick to the center of the track for chicanes (a sharp left/right turn followed by a right/left).
Dealing With Aggressive or Defensive Drivers
It is usually not difficult to overtake other drivers. However, as you progress through the tournaments, you will notice that the lead drivers become more aggressive or defensive against you. They will actively try to pass you or push you off the road. Particularly in master tournaments! This will force you to devise specific maneuvers in order to avoid them. I used three different maneuvers.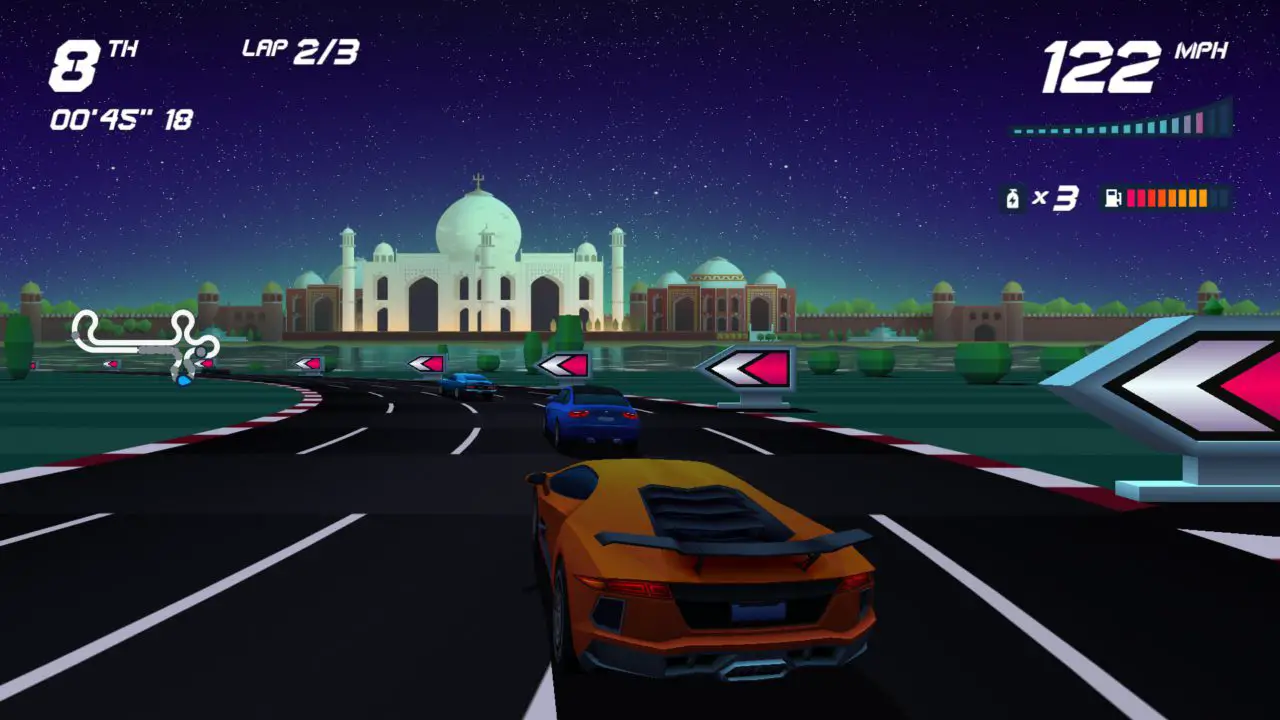 Juke to the inside.
Wait for a turn when you are behind someone who is causing you problems. Stick to the outside of the turn to force them to block you, and keep an eye out for when that driver just begins to enter the turn. Turn sharply to the inside of the corner at that point. The AI will frequently slow down on corners and move slowly from side to side. They will find it more difficult to block you now that they are on the outside lane, giving you the faster inside lane. This maneuver is suitable for high-handling vehicles, but it is best suited for high-speed vehicles, which frequently seek the inside lane.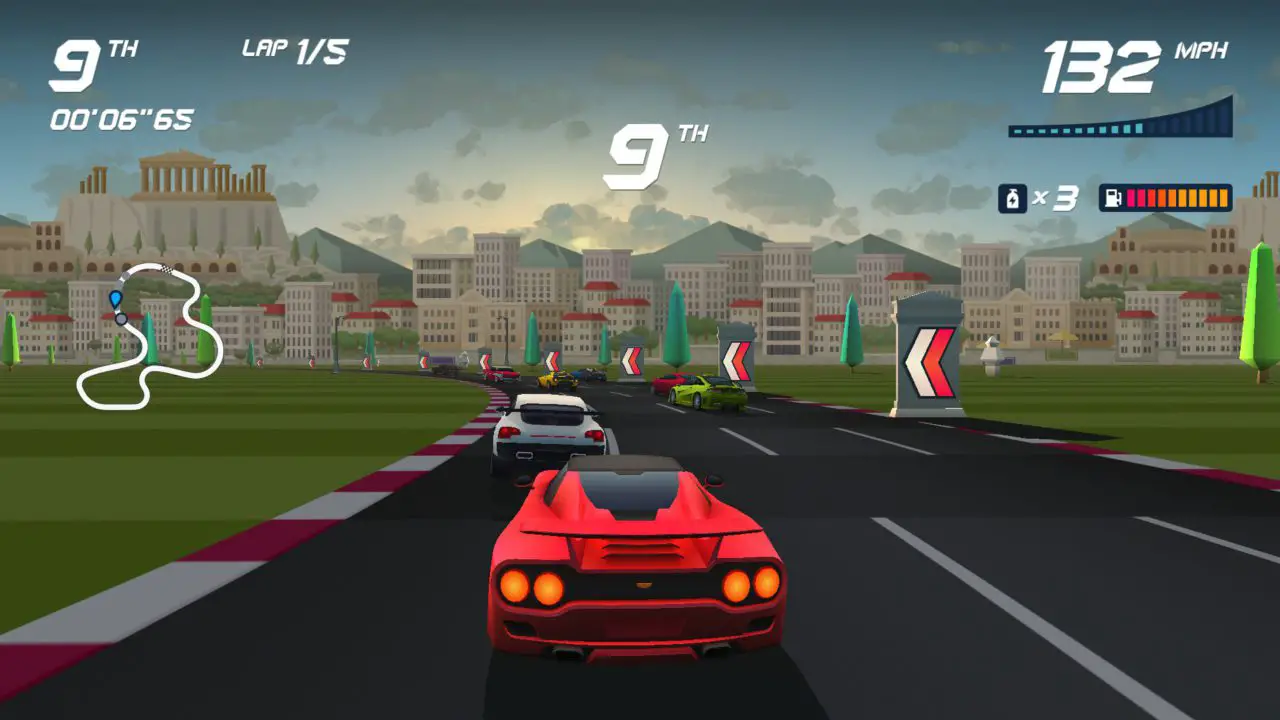 Sliding to the outside.
This maneuver is similar to the first, except that we will begin on the inside of the turn. Follow the leader to the turn, staying close behind them. Quickly move to the outside lane before you rear-end them. The AI's speed and turn radius will be reduced once more, making it slightly more difficult for them to block you. This maneuver is frequently best suited for high-handling cars because they can not only maintain a higher corner speed but also slide to the outside lane to make a pass.
Boosting.
Sometimes, no matter what you do, you just can't get past that vexingly obstinate leader. This is where nitro comes into play. I always save one boost in big races to pass the leader on the final lap. Take your time! Put yourself in front of him a few times and let him use his boost to getaway. Retrace your steps and, when the opportunity arises, hit the nitro! Zip-around them and take advantage of your speed to stay ahead!
Test The Following Cars
If you're still having problems despite doing everything listed above, it's possible that it's not you. Maybe it's the car you're driving. You must select a vehicle that is appropriate for your playing style. A single car can completely alter the course of a race. So here are my top ten vehicles from which to choose. Please keep in mind that this is my personal opinion. You may find a better car or believe that something I chose is garbage, but these are the vehicles with which I had the most success.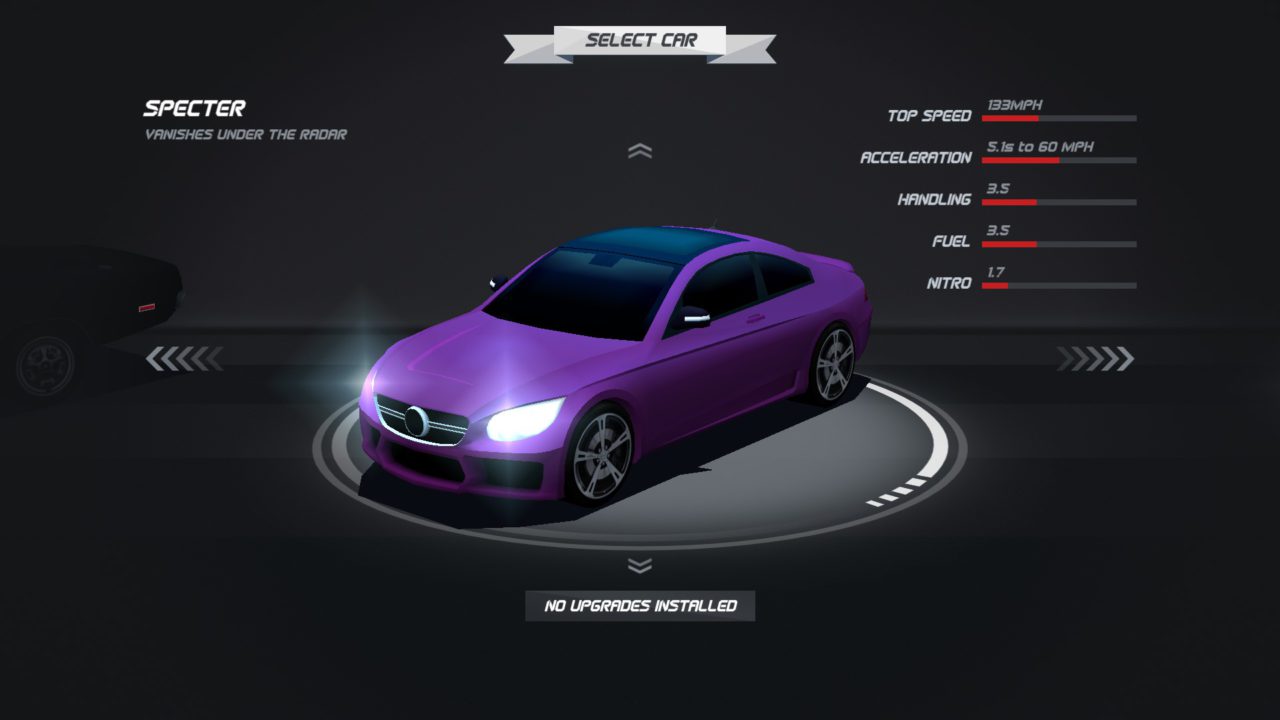 Specter
This car has a lot of speed and a good amount of handling. It would be higher on this list if it handled better. It also has very little nitro, so I don't rely on it much.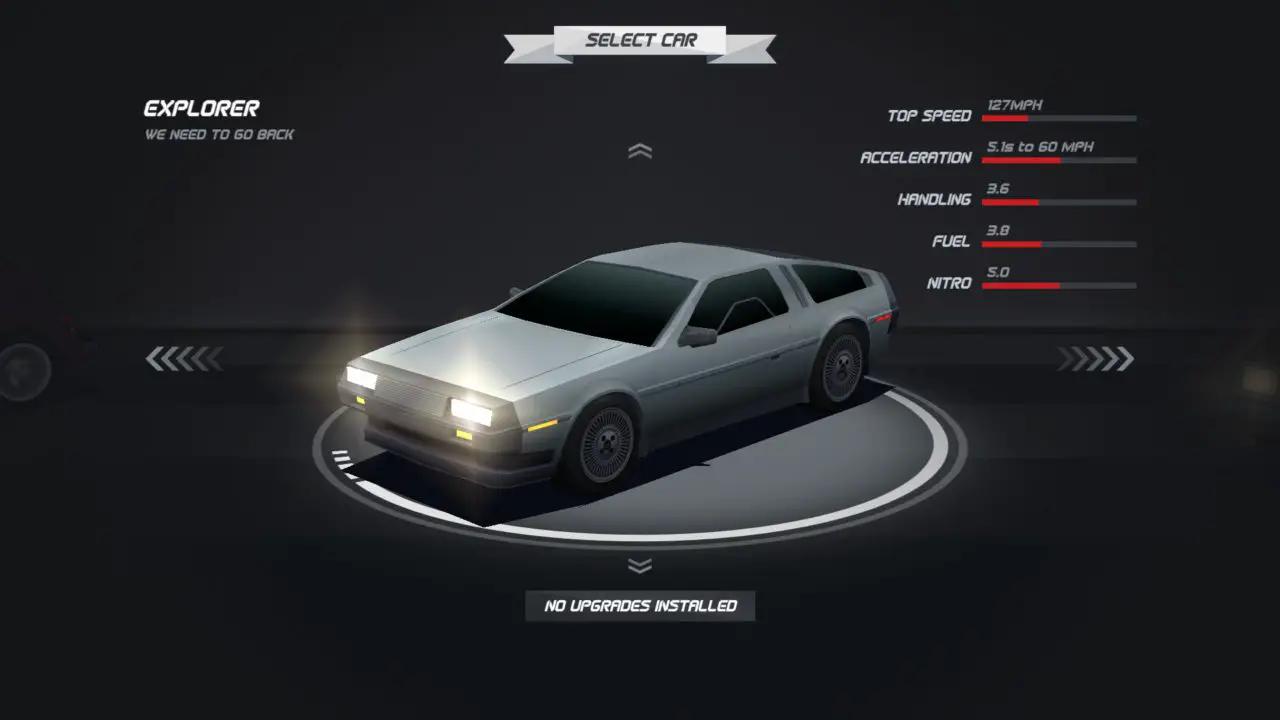 Explorer
The Explorer is a good all-around vehicle. It is fairly slow, but the majority of its power comes from its extremely high nitro.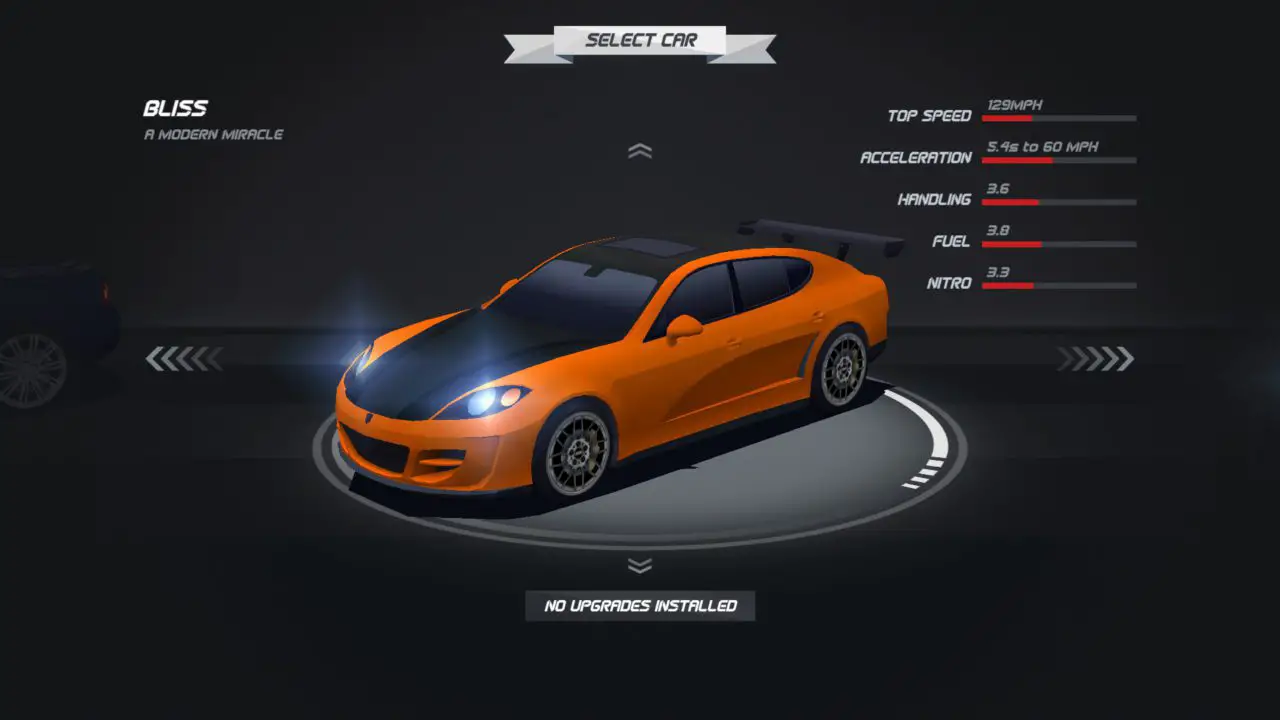 Bliss
The Bliss is another excellent all-purpose vehicle that you can obtain early on. It isn't particularly good at anything, but it also doesn't have any major flaws.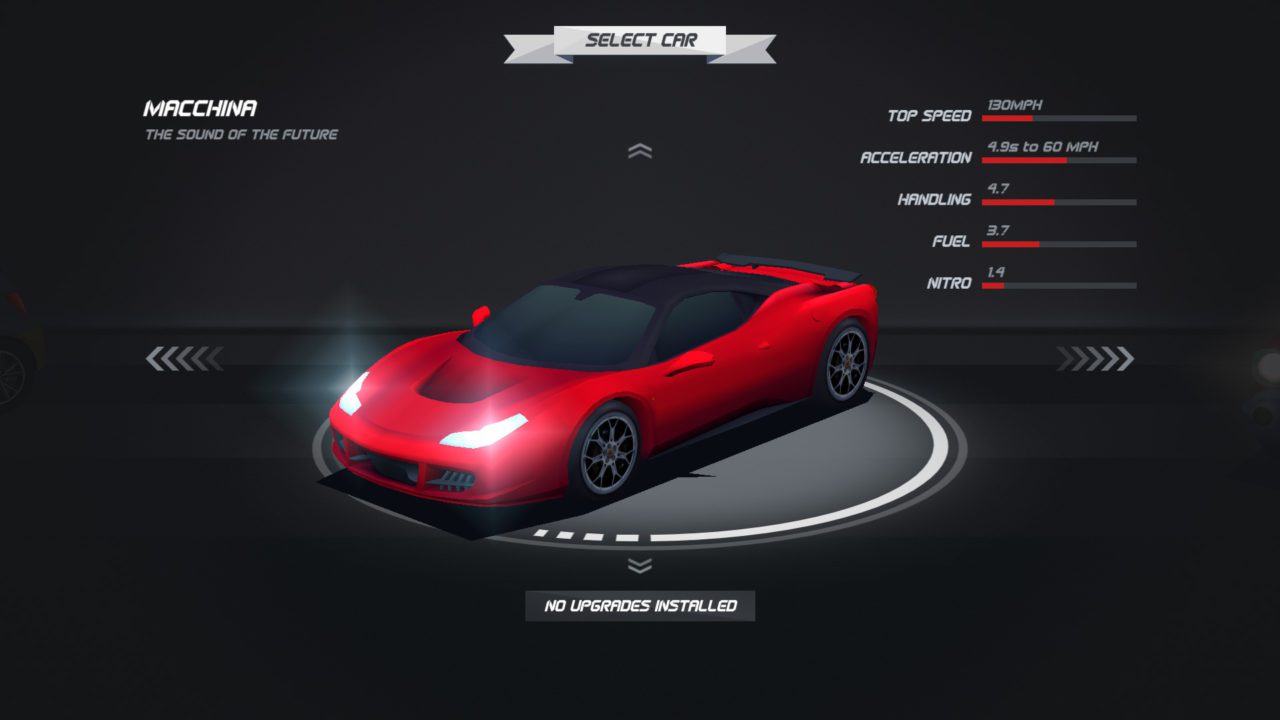 Macchina
This vehicle has a fast top speed, quick acceleration, and superb handling! However, because of its low fuel capacity, you'll need to pick up fuel cans frequently, and its nitro is among the lowest in the game.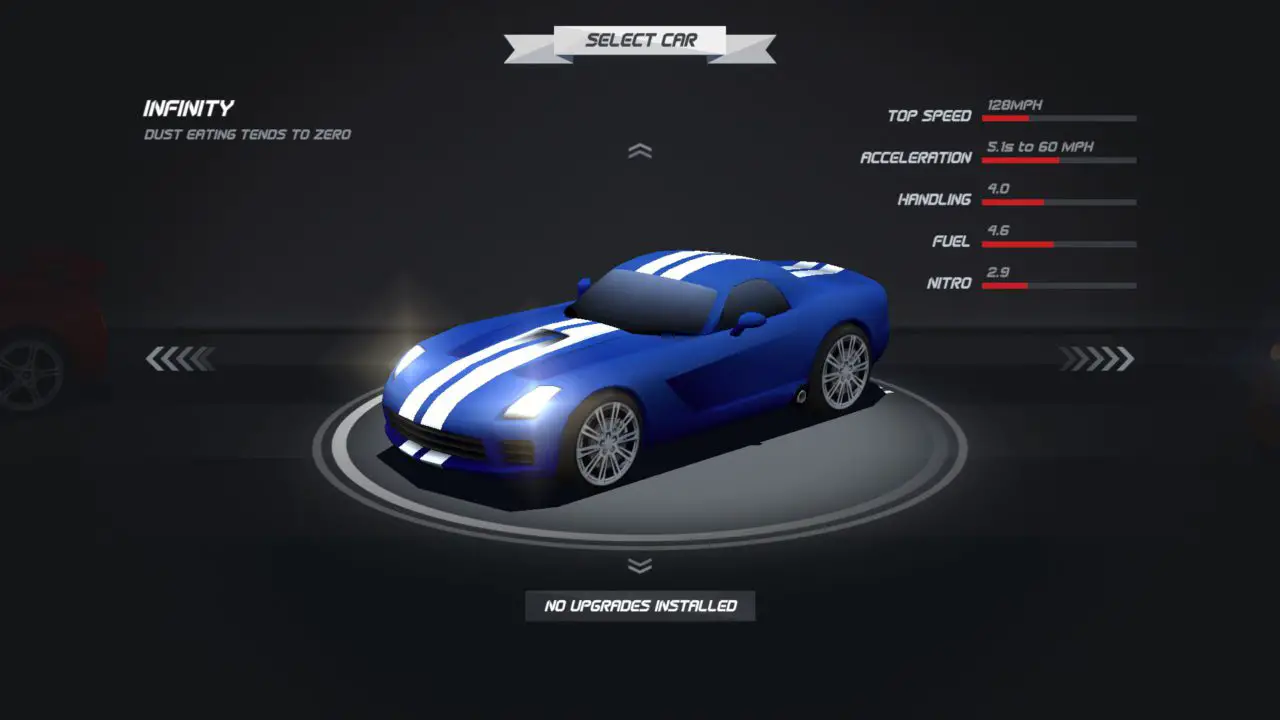 Infinity
One of the first cars you get. You can't go wrong with this vehicle. reasonable speed, acceleration, and handling with plenty of fuel to burn!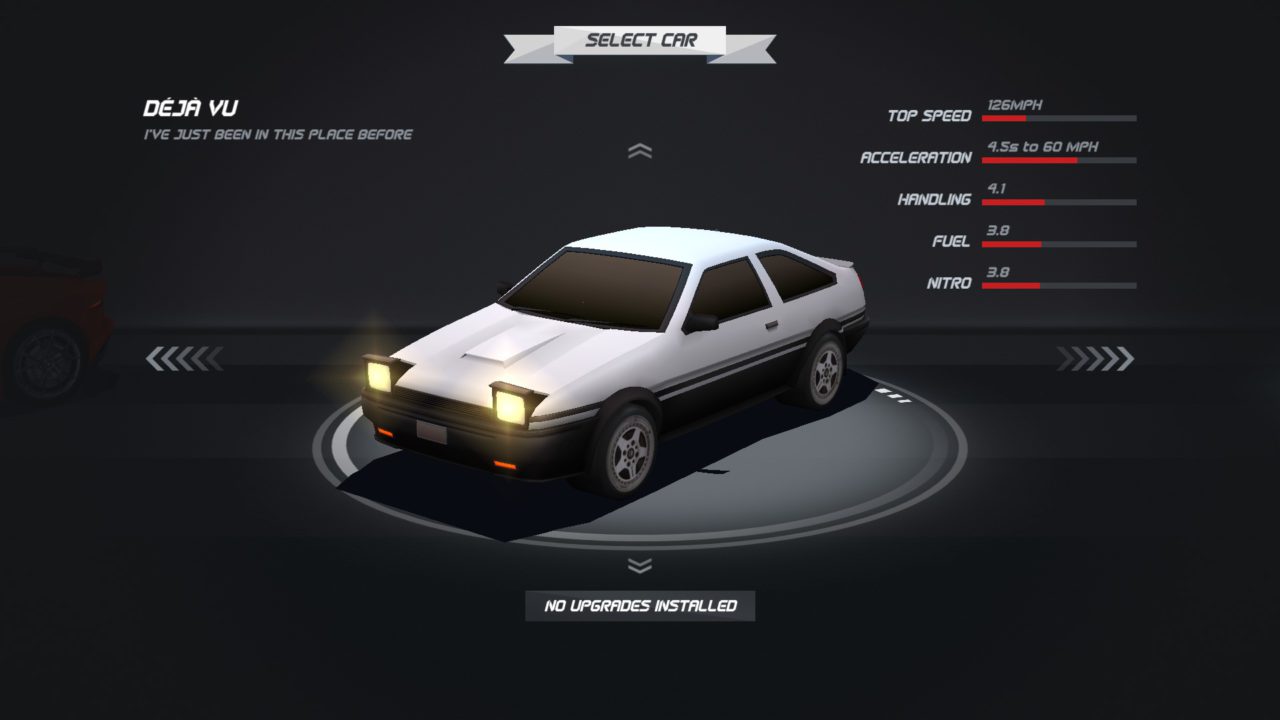 Deju Vu
Despite being slightly slow, it has excellent acceleration to compensate. It also handles well and has a good amount of nitro to go with it.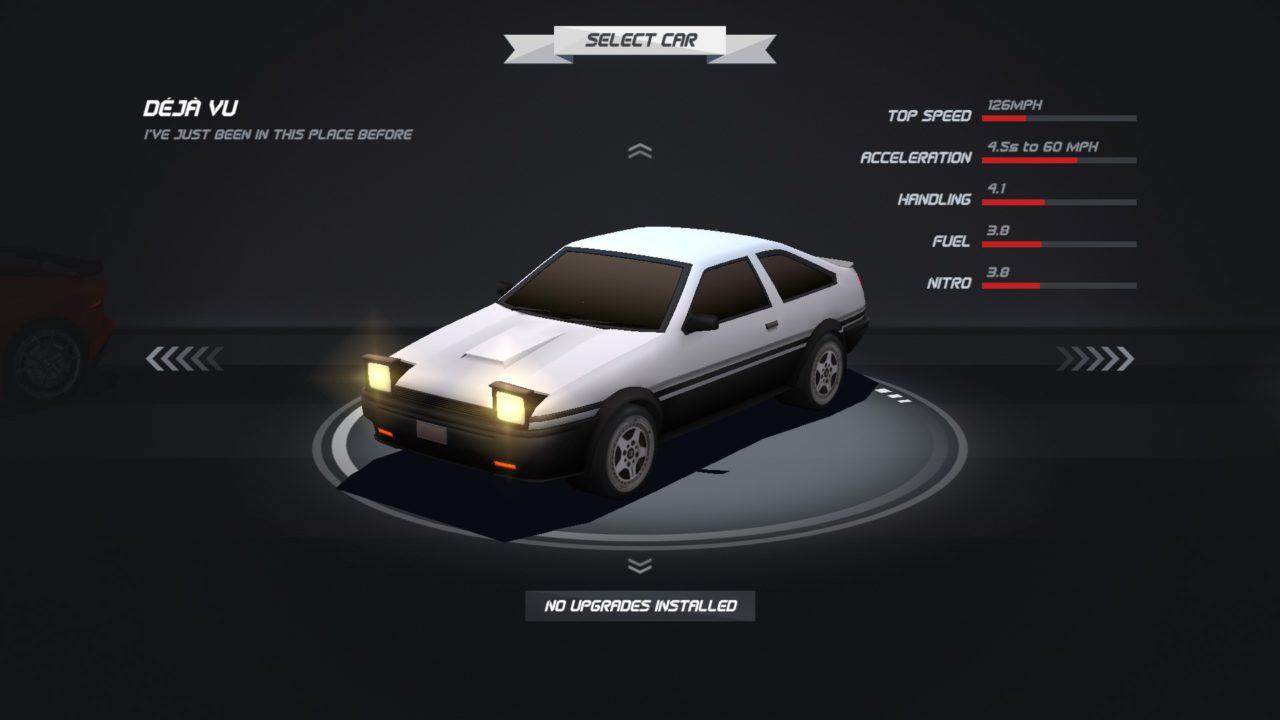 Orient
During the early campaign, I drove this car a lot. It has good handling and a large fuel tank, so you almost never have to worry about running out.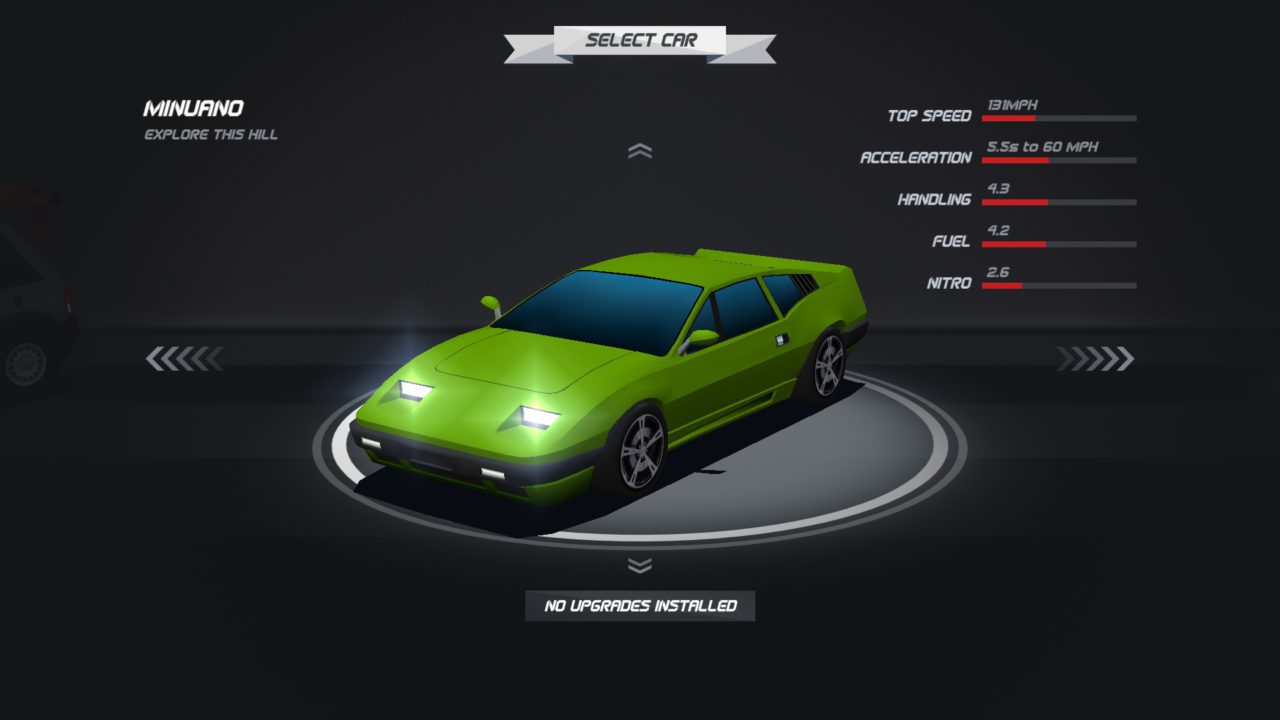 Minuano
The Minuano is an excellent mid-campaign vehicle. Because of its speed and handling, I frequently use it on straight tracks. However, its acceleration is quite poor, so try to maintain as high a speed as possible.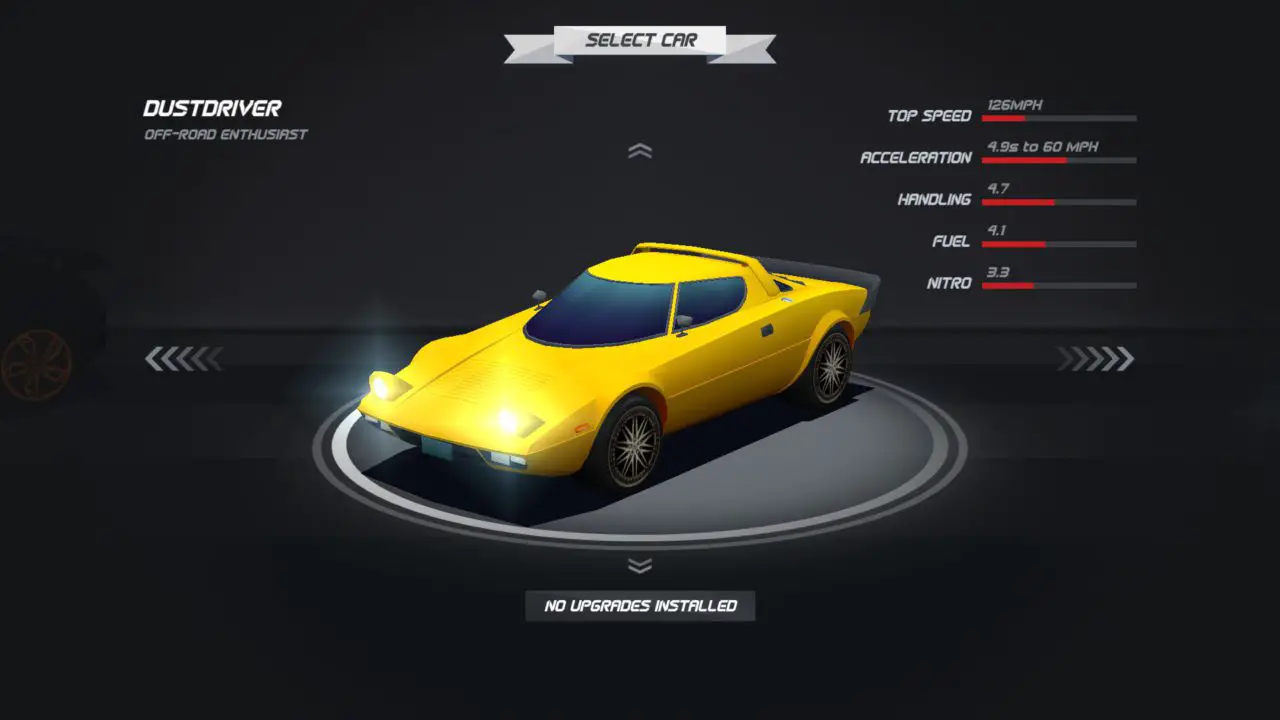 Dustdriver
I adore this vehicle! It helped me get through some tough campaign races. Great acceleration and handling, with a healthy dose of fuel and nitro to back it up. It suffers at high speeds, but aside from that, it is a good option!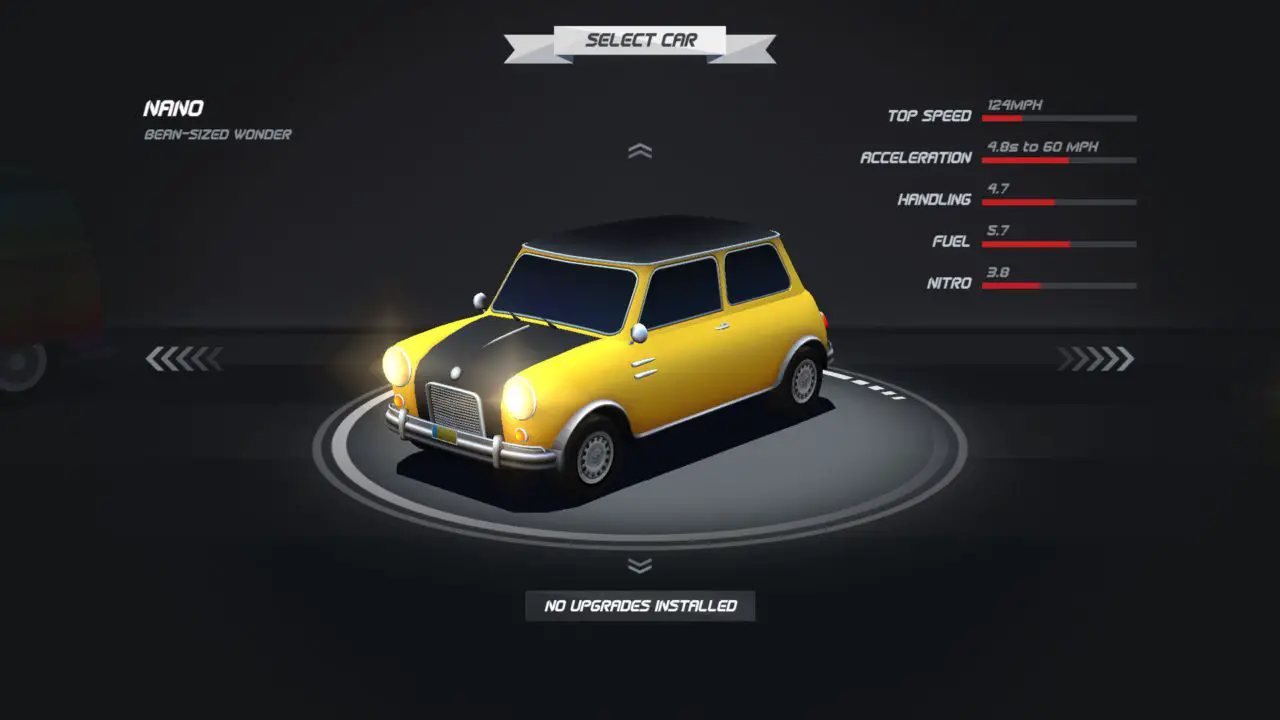 Nano
Finally, there's the Nano. Everything it does is the same or better than what the Dustdriver does. It has the slowest speed of the top ten picks, but every other stat is too good to overlook.
That's everything we are sharing today for this Horizon Chase Turbo guide. This guide was originally created and written by TamarLence. In case we fail to update this guide, you can find the latest update by following this link.
If you believe that any of the content on this site violates your rights, including your intellectual property rights, please contact us immediately using our contact form.