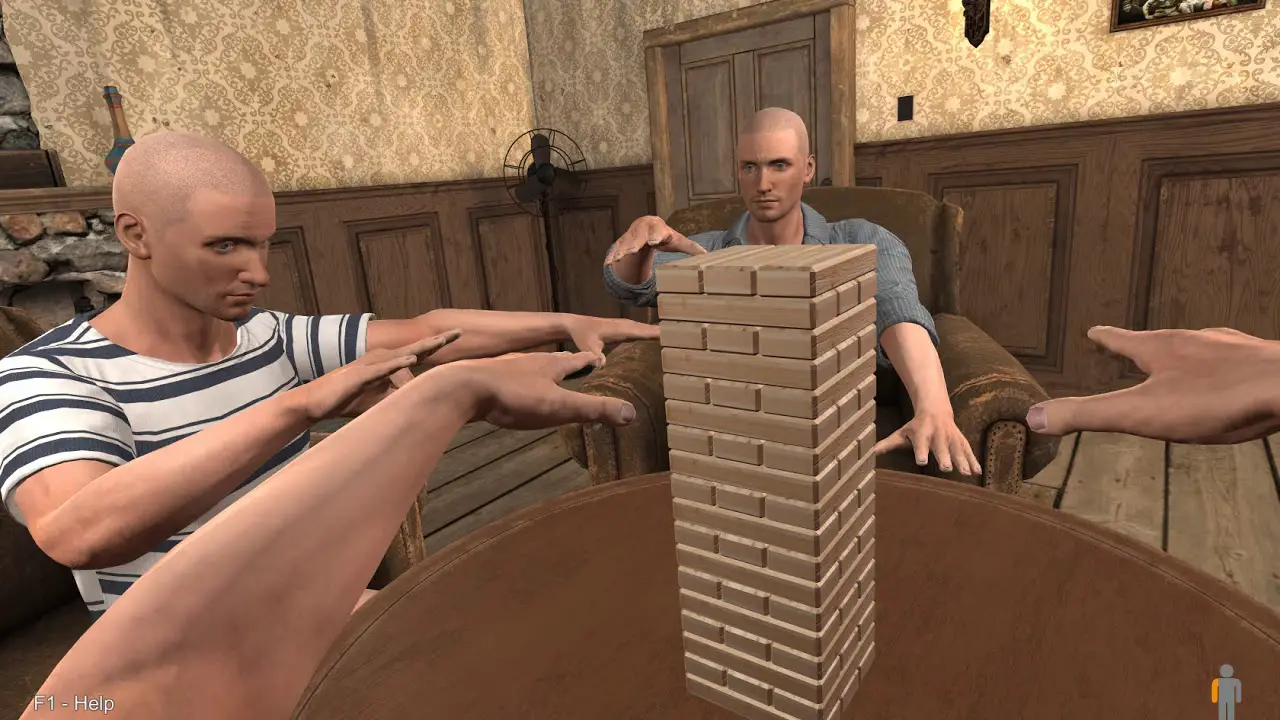 Hand Simulator is vastly known for its, both hilarious and infuriating, multiplayer. And with multiplayer games, comes multiplayer achievements. But that doesn't mean they can't have single-player achievements! So that's why we're gonna mark every level that has an achievement that can be made solo.
You might want to get a hold of the controls before you start doing achievements. Fiddle around in the Single Player part of the menu, if you have no online friends to play a game with, because randoms are mostly ruthless, with the exception of 1 or 2 that will wait for you to do things first (and maybe kill you just in time).
Things that you want to learn are: how to grab things (Milkmaid level), how to rotate things (Spinners level), and how to shoot things (Shooting Range level). You should be more than capable once you're able to reload and shoot the double-action revolver (found at 20 points in the Shooting Range).
Click here to read the full guide
If you believe that any of the content on this site violates your rights, including your intellectual property rights, please contact us immediately using our contact form.