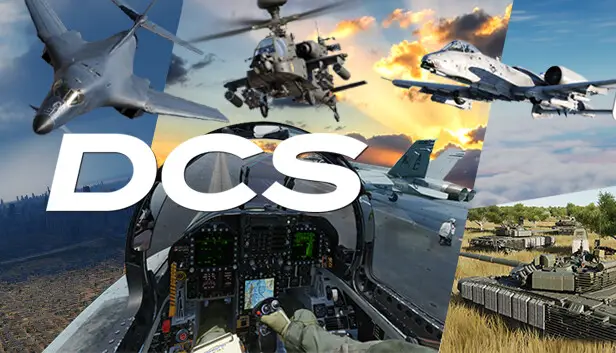 If you're one of the die-hard players of DCS World, there's a chance that you might have already encountered some annoying gaming experience issues. These problems could range from DCS World crashing, fatal errors, and failing to launch. But hold your horses, we're here to help you fix these issues in DCS World.
In this guide, we will show you the step-by-step process to fix these pesky DCS World crashing and other performance-related issues. Without further ado, let's get started!
How to Fix DCS World Crashing Issues
Before we delve into the technical details, let's first understand what the possible causes of the crashing and performance issues in DCS World are. Some of the well-known reasons include not meeting the minimum requirements of DCS World, outdated hardware drivers, and compatibility issues. Additionally, since the majority of players are not experiencing similar issues as you are, it's likely that your DCS World problem is an isolated case.
To fix this problem on DCS World, we have to start from the very basic troubleshooting procedures.
📥 Get the Latest Patch for DCS World
The developer of DCS World usually releases new updates to add new features and address the known bugs and problems that have been reported to them. Ensure that the game version of your DCS World is up-to-date.
If you know that you have the latest DCS World update, then let's proceed to the next step.
🔄 Update Your Operating System
The newer the version of your Windows OS, the better performance that DCS World will get. Microsoft has been consistent in releasing new updates for Windows, and it's always a good choice to download these new updates.
Open Windows Settings by pressing the Win  +I key on your keyboard.
On the left side, click the Windows Update option then click the Check for updates button
If there's any available update, click the Download & install button.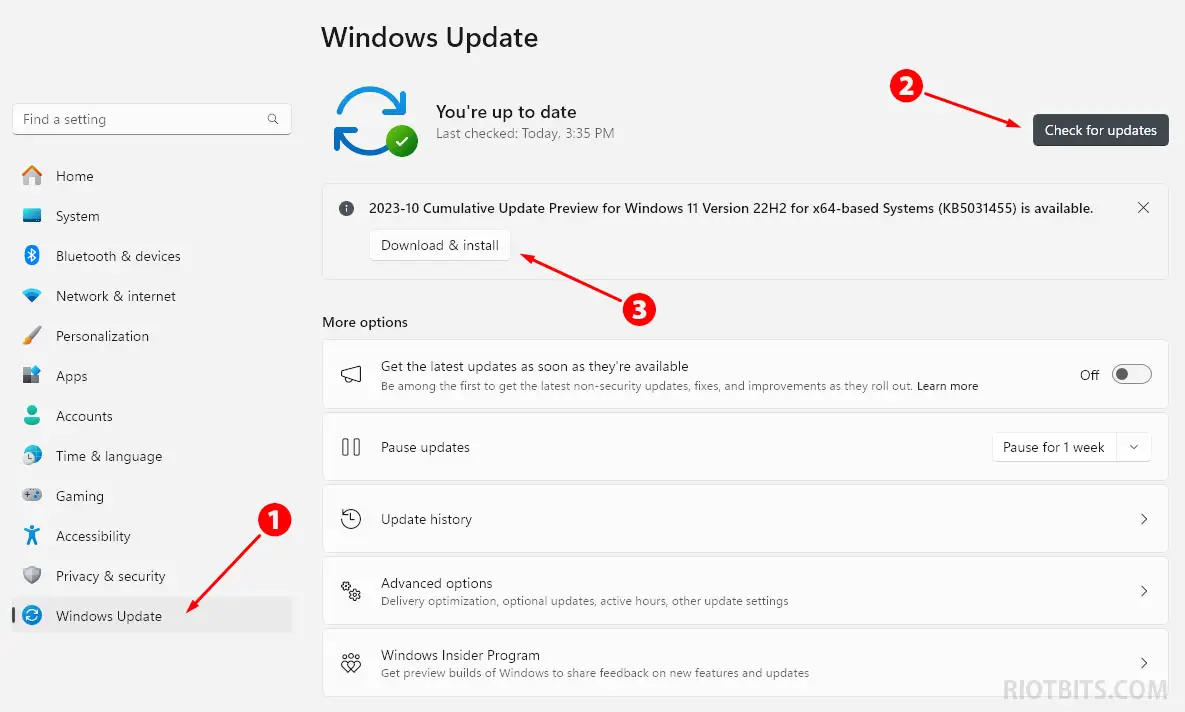 Wait until the download and installation of the update is complete.
Once done, restart your computer.
🚩Disable Overlay Apps
Reports from other affected players confirm that disabling overlay apps on Windows while running DCS World fixed the problem. However, not every player has the same hardware setup, which means that this may work for you but not for others.
If you haven't disabled Steam overlay yet, here's how to do it:
Launch the Steam client and go to your Library tab.
Right-click on DCS World and select the Properties option.
In the General tab, toggle off the Enable the Steam Overlay while in-game option.
Re-open DCS World directly from Steam Library.
For those who are using other apps that have overlay features such as Discord, you can disable them in the settings menu of the application.
Are you still getting those crashing problems? Try the next method below.
✅ Update Required Drivers
Your computer needs the newest driver updates to run DCS World smoothly. Sometimes, people forget about drivers, and that might mean you have old ones on your computer.
Make sure your GPU, DirectX, Microsoft Visual C++ Redistributable, and other important drivers are up to date. If a driver is messed up, it can make DCS World crash. Plus, your driver has to work with your hardware.
If you're not sure about the right driver, you can use special programs like Driver Easy or Driver Booster to get the right update for your PC automatically.
Pro Tip: In our case, using Driver Booster fixed our crashing issues on DCS World. In addition, we also used Driver Booster's Game Boost feature to improve our overall gaming performance.
Here's how to use Driver Booster:
Download and install Driver Booster.
Run Driver Booster and click the Scan button. Driver Booster will then scan and detect any driver-related problems.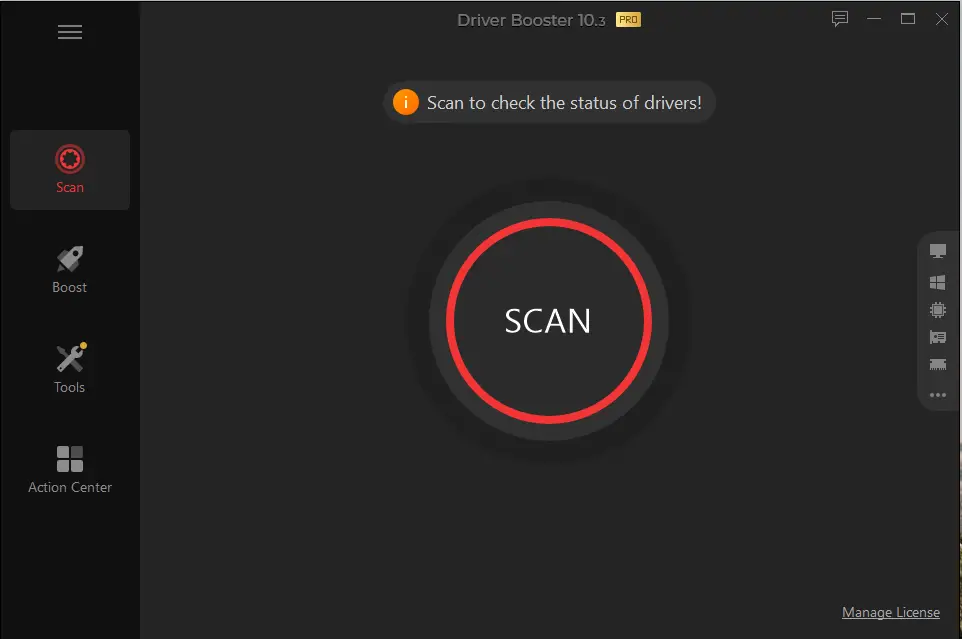 Click the Update Now button and let Driver Booster do its job by downloading and installing the correct driver for your PC.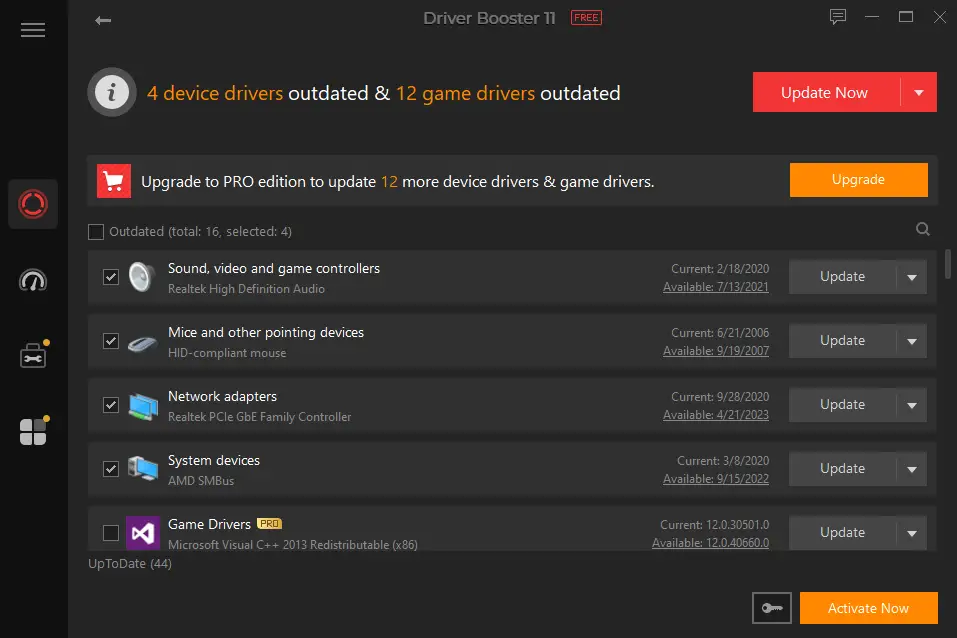 After the driver update installation is complete, restart your computer to apply the changes.
Launch DCS World to see if the problem has been resolved.
🔐 Close Unwanted Apps and Services
Since your Windows computer is allocating the resources to every running application, we recommend that you close any unwanted applications that you are not using when playing DCS World. Make sure to close any programs you're not using when you play DCS World. Some programs use up a lot of your computer's resources, like web browsers such as Google Chrome and Firefox. Closing these can help improve your gaming experience.
You can also use Game Booster on the Driver Booster software to automatically kill any unnecessary services and applications for a better gaming experience. To use the game boost feature, follow these easy steps:
Step 1: Launch Driver Booster.
Step 2: On the left side, click the Boost icon.
Step 3: Click the Turn On button under the Game Boost tab.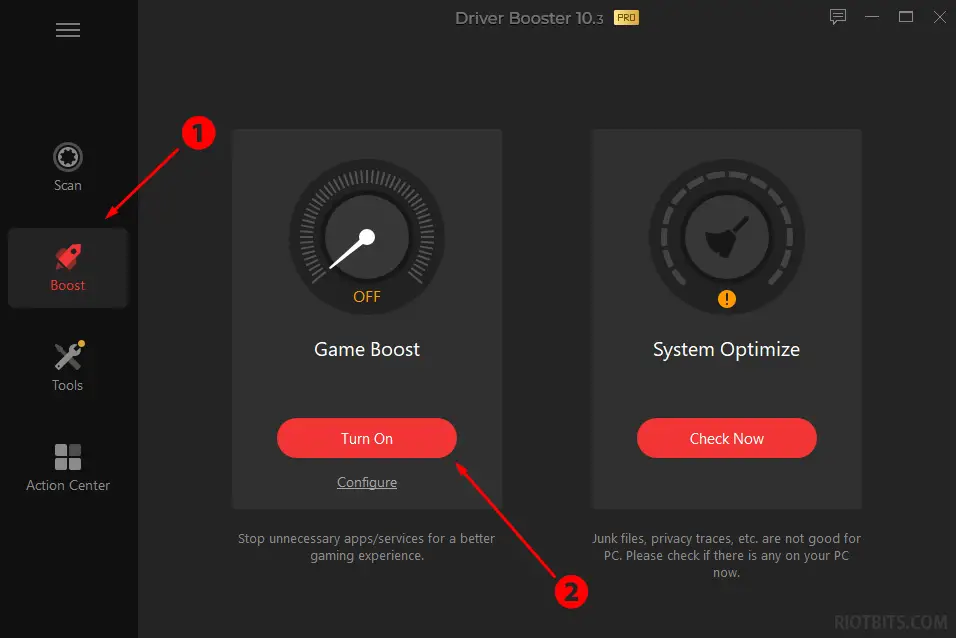 Simple and easy, right?
🎁 Bonus Fixes
If the fixes mentioned above didn't stop your computer from crashing when playing DCS World, we have some more suggestions for you to try:
Try a Clean Boot – Start by doing a clean boot. This means making sure that no other programs are running in the background.
Uninstall and Reinstall DCS World – It's always a great idea to have the latest and freshest files for DCS World. Downloading may take some time, but it's worth a shot.
Verify Game Integrity Files – If you don't want to start the download all over again, you can go for verifying the integrity of DCS World game files.
Contact Support – Another good option is to reach out to support. You can do this by sending them an email or creating a discussion thread on DCS World's discussion page on Steam.
Conclusion
Dealing with these DCS World problems can be frustrating, but fixing them isn't too difficult. There are plenty of options available, and with the fixes we've mentioned above, you can be confident that your DCS World crashing issues will be resolved. Best of luck!