This guide will show how the squad order wheel works to use it effectively in combat.
Order Wheel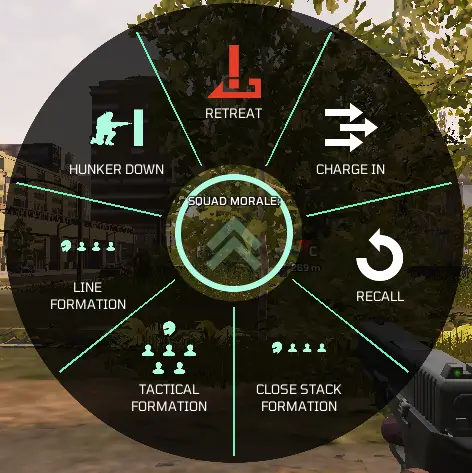 There are 7 types of orders you can give to your 6 assign infantry in or out of combat.
Retreat
Order all infantry to run back to the HQ.
Charge In
Point the arrow at the location to order all infantry to run at.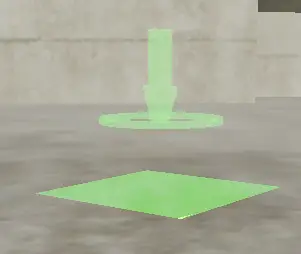 Recall
Order all infantry to come back to you and if using a formation will break it.
Close Stack Formation
Order all infantry to stay close useful to focus fire on targets but AOE weapons will kill your infantry easier.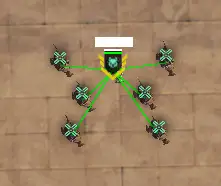 Notes
AXR Aegis battlesuit is very useful for Close Stack to protect infantry with Exo-Shield.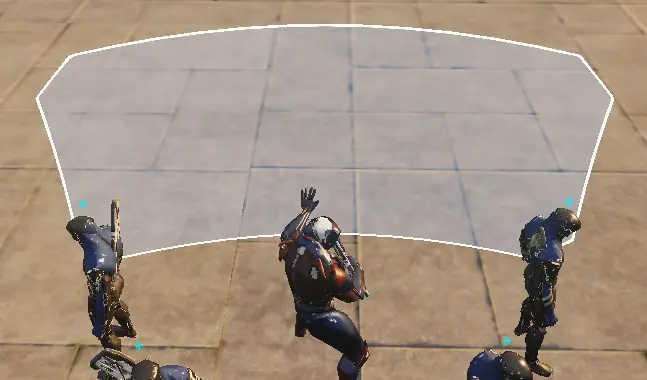 GSF Covert battlesuit Stealth Wall will hide your infantry but the enemy AI units will try to fire in your directions and if enemy officers use Recon grenade, commander Recon drone and turrets Stealth Wall will be useless.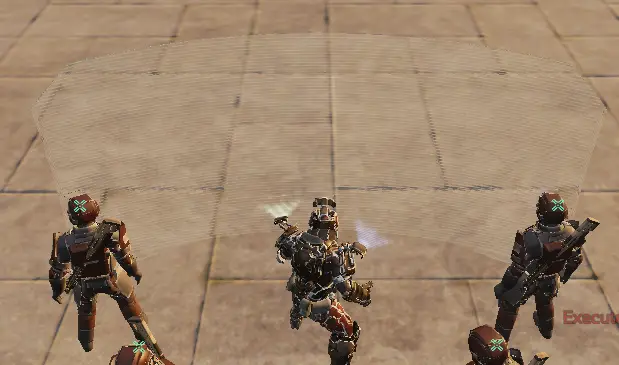 Tactical Formation
Order all infantry to make space from each other forming a V shape around the officer useful to avoid AOE damage and cover the officer.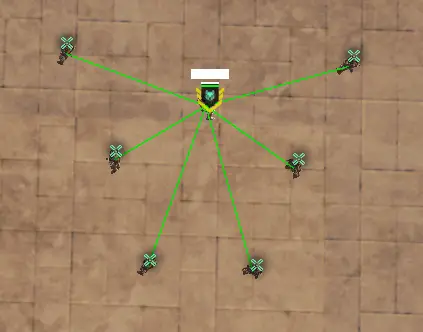 Line Formation
Order all infantry to fall behind Officer in a straight line useful to cover your back.

Hunker down
Order all infantry to stay at your last spot while you can move to other areas.

Moral System
The Morale system is for infantry to stay in a fight and control before losing control to force a retreat.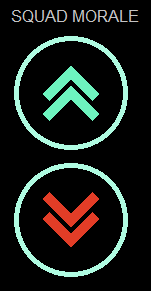 Individual infantry morale is effective in how much under fire and damage they can take before losing morale for a forced retreat.
Assign infantry to officer morale is stronger and will decrease less but keep in mind low HP infantry is going to affect morale so try to keep them healthy.
Green arrows going up means morale is high while Red arrows going down means morale is decreasing and if it continues to decrease it will force retreat them.
If the officer is dead with assign infantry they will lose morale instantly and will force retreat them.
And that concludes this Eximius: Seize the Frontline guide. Help us improve this guide by leaving your suggestions in the comment section below.
If you believe that any of the content on this site violates your rights, including your intellectual property rights, please contact us immediately using our contact form.