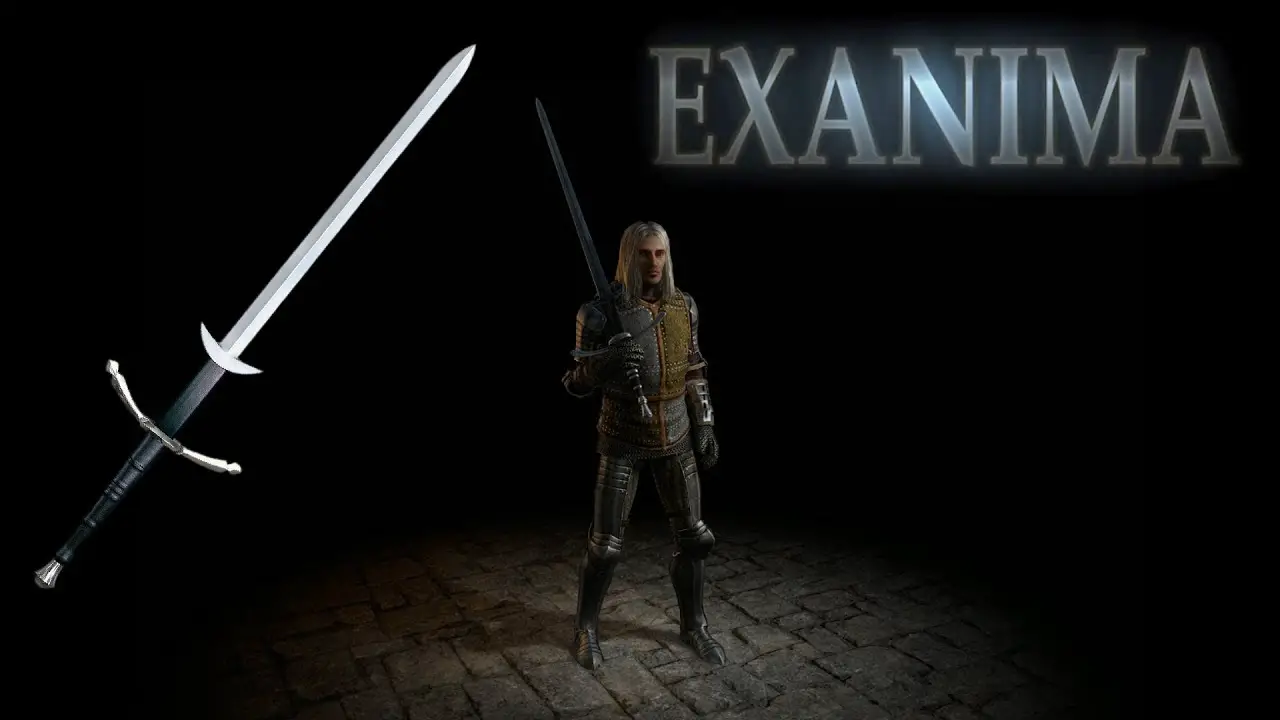 A quick guide on how to manage inventory and equip items in arena mode. After seeing frequent questions regarding how the arena inventory system works, I decided to put together this short guide that can (hopefully) comprehensively answer them all. Please note that this guide was made on version .8.3, and may be subject to future revisions.
Item Categories and How to Access Them
Items are separated into columns that can be viewed either through the arsenal, or the company management screen. Accessing the arsenal is done by clicking the character management board located near the shopkeeper and selecting the "arsenal" option.
Similarly, accessing the character management screen is done by clicking on the character you are interested in, and then selecting "manage."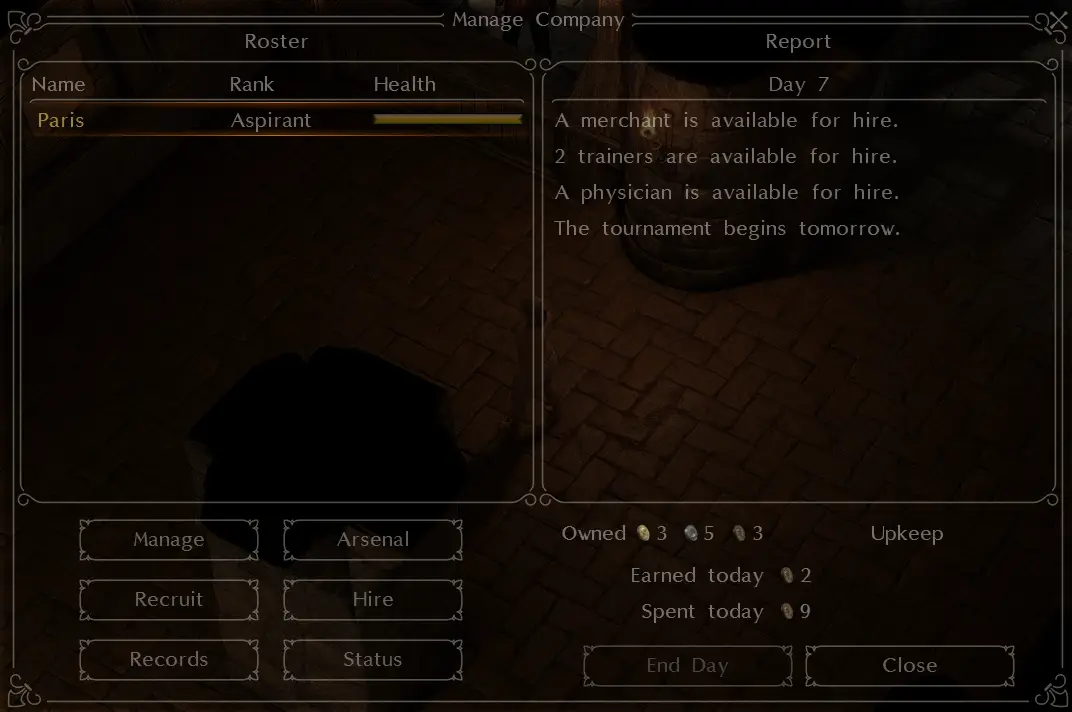 At the time of writing this guide, ranged weaponry has not been implemented. Hence, there are four categories of items that can be purchased– weapons, shields, armor, and clothing. Upon purchasing an item, it will be placed into the first column of its respective category.

Item Columns
Organizing large amounts into a single column can get quite hectic, and, for this reason, there are a total of 5 columns that can be used. Item organization must be done through the arsenal.
Upon opening the arsenal, only 4 columns will be present. The 5th column will appear by clicking the small pouch that is located in the top left corner.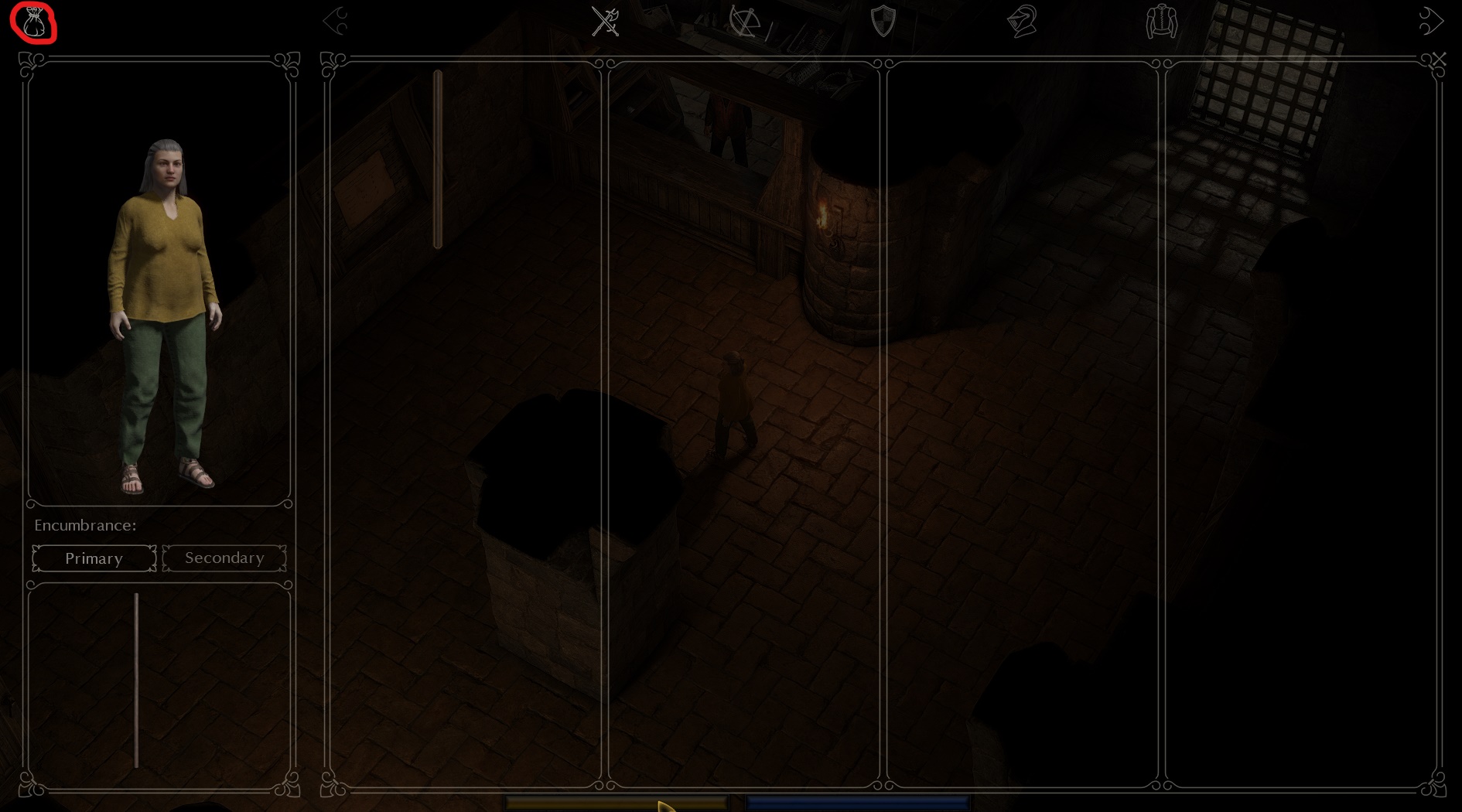 Item Organization
Purchased items will automatically be placed into the first column of their respective category. They can be dragged into other columns as needed. Take note of the column that you have placed your item in, as it directly corresponds to the column that will need to be accessed when equipping it onto your character.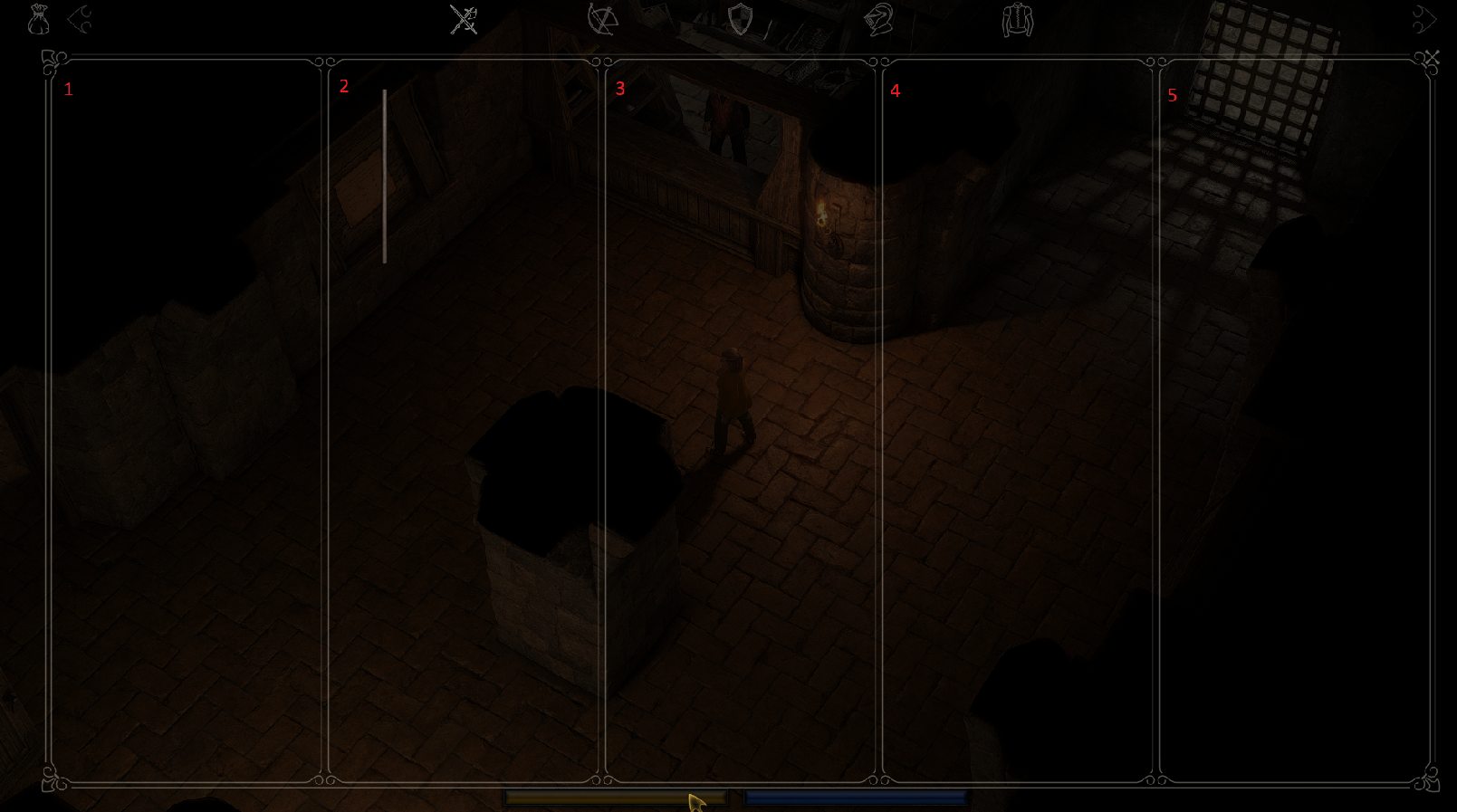 Organizing your arsenal will save you tons of time when trying to equip a certain item to one of your characters.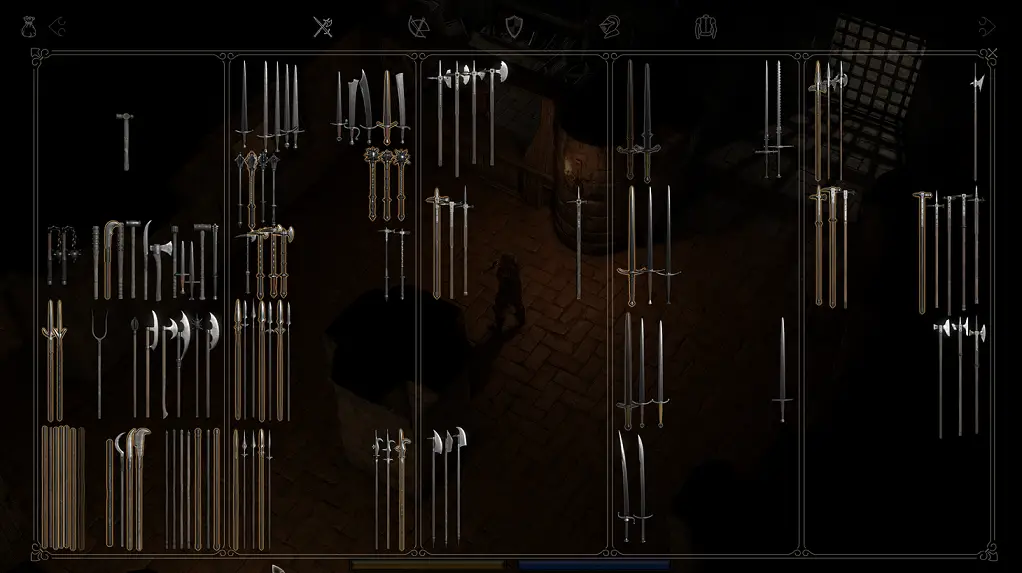 Equipping Items
To equip an item, access the character management screen using the same steps that were previously mentioned. Next, locate the correct item category along with the column that the item was placed into. If you have selected the correct item category, but do not see your item, you are looking at the wrong column. You can browse through each of the 5 columns by using the numbers that are located on the top right of the inventory management screen.

Equipping an item is as simple as dragging it onto your character. Be sure to check that the rank of the item you are trying to equip is in accordance with the character loadout you are trying to edit. Items can be equipped at loadouts of their tier and above, but not lower. For example, a master level item cannot be equipped onto your inept loadout.
Removing Items from The Arsenal
All items present in your arsenal can be placed into arena hub. To do so, simply open the arsenal and drag the desired item into your manager's personal inventory. At this point the item can be equipped by your manager, or physically placed into the hub by dragging it out of their inventory.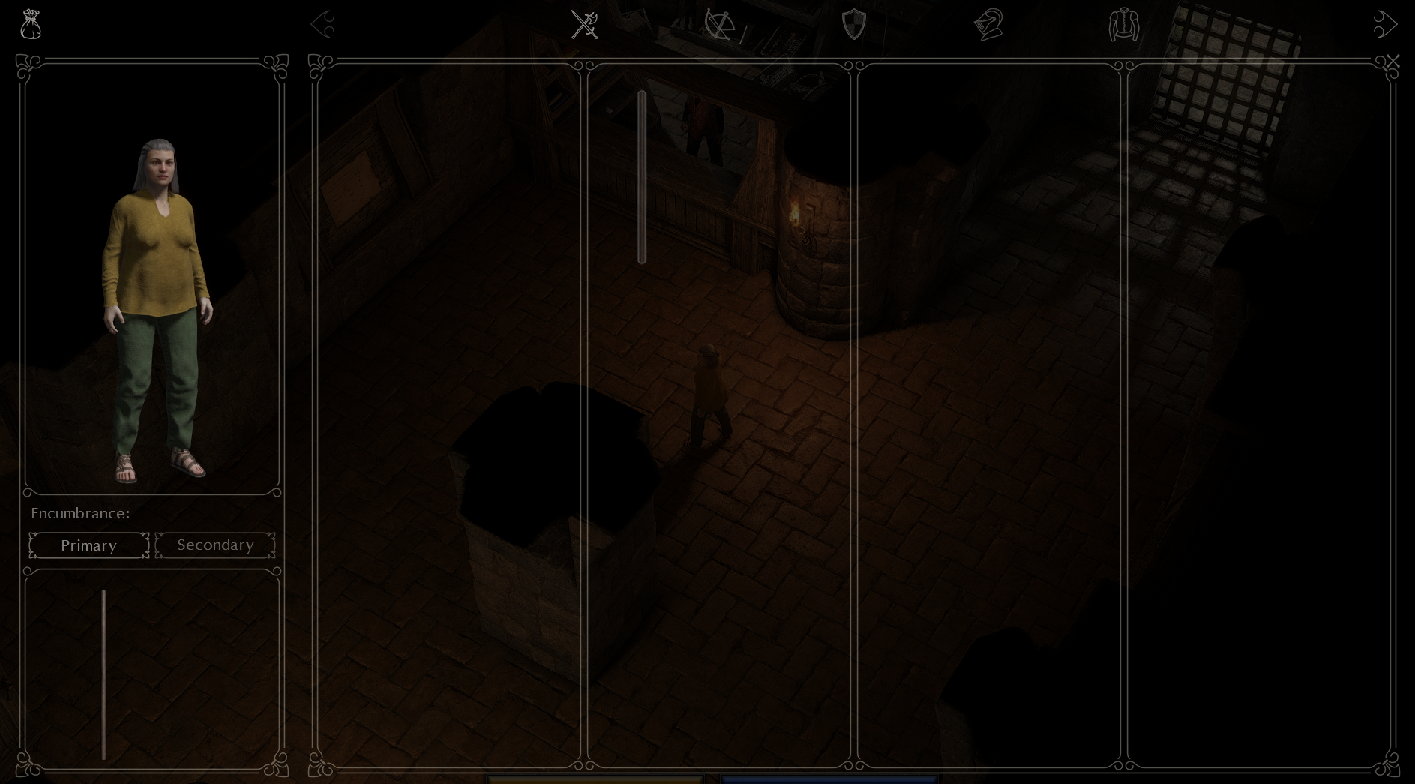 Removing items from the arsenal can serve a variety of different purposes, such as testing out certain weapons on the practice dummies, giving your manager clothing to wear while in the hub, or even decorating the hub area.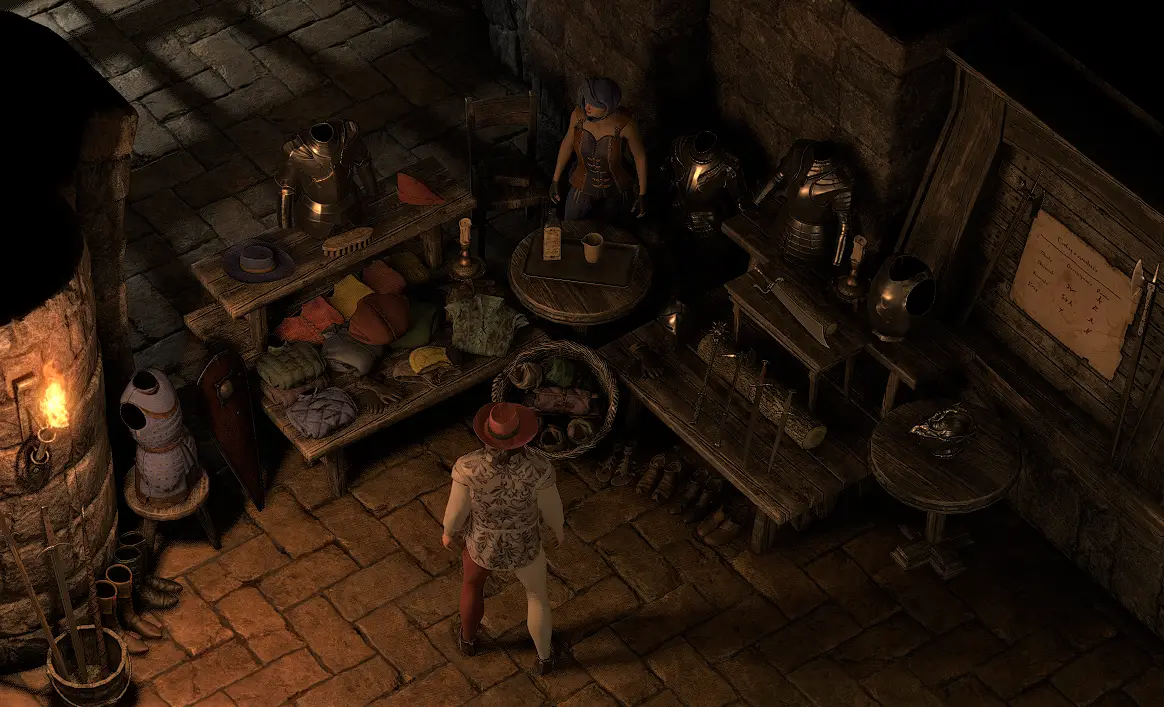 Item Outlines
Once a weapon has been equipped onto a character, it will have a yellow outline in the arsenal and character management screen. Items with this yellow outline cannot be equipped by characters other than the one who is currently in possession of it.
Items are outlined in white if they have physically been removed from the arsenal and placed into the personal inventory of your manager, or into the arena hub. This white outline can be removed by opening the arsenal and dragging the item from your manager's inventory back into it.
Items that do not have any outline at all are not currently being equipped by a character, and have not been removed from the arsenal.

If you were too lazy to read through the steps of this guide, I have also made a short YouTube video that shows how this information can be put into practice.
Arena Inventory Video
That's everything we are sharing today for this Random guide. This guide was originally created and written by poopfart. In case we fail to update this guide, you can find the latest update by following this link.
If you believe that any of the content on this site violates your rights, including your intellectual property rights, please contact us immediately using our contact form.