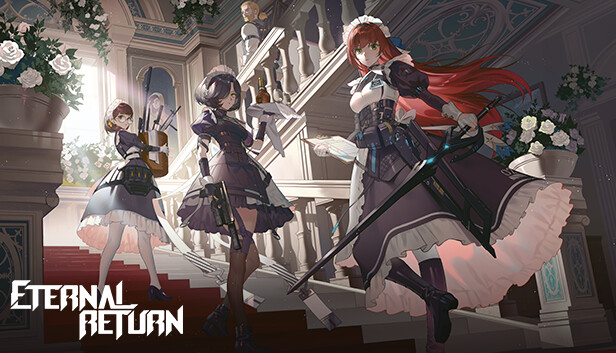 This guide will show you how to easily claim the rewards for watching Eternal Return livestreams on Twitch.
How to Redeem Twitch Drops
Note: Sometimes, you can get up to 3 drops, so don't just settle for 1—aim for all 3!
Step 1: Connect your account by going to this link.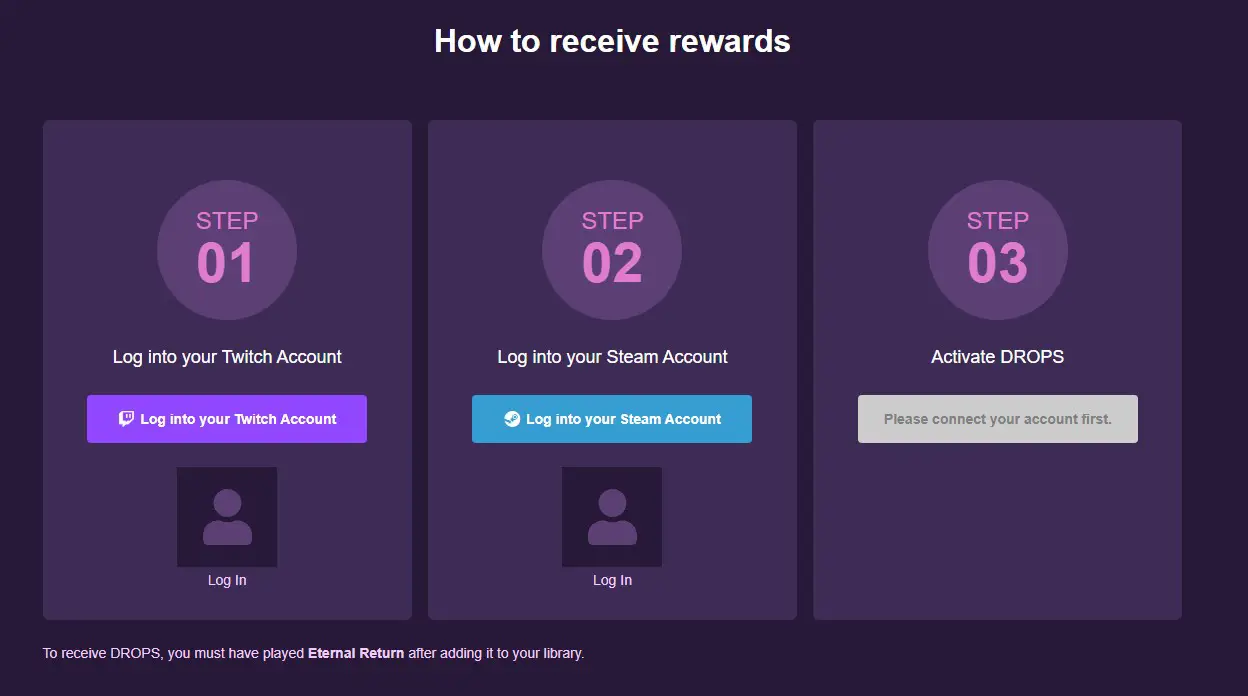 Step 2: Watch 1-3 hours of Eternal Return streamers who have DropsEnabled (these two steps are important).

Step 3: Claim your drops on Twitch (you can find them under Drops & Rewards or notifications).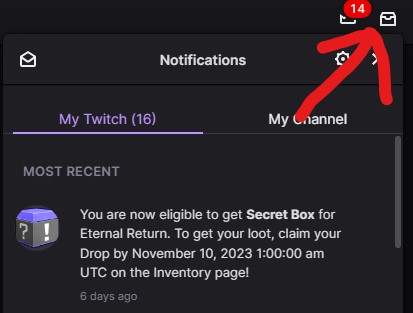 Step 4: Launch Eternal Return and go to the store.
Step 5: In the top right, you'll see 2 icons (Arrow = DLC, CHEST = Twitch DROPS).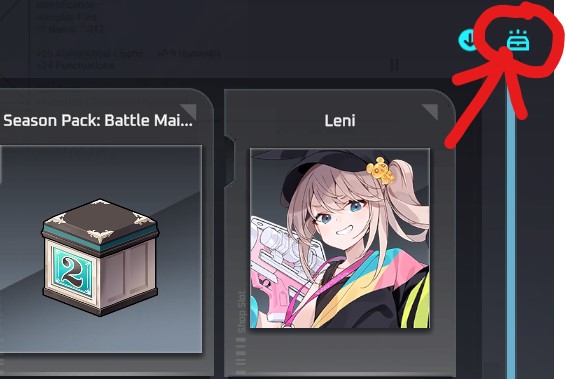 Step 6: Try to remember which one is the event NP so you can stack them and get the maximum value.
We go through these steps to earn A-coins.
That's everything we are sharing today for this Eternal Return guide. This guide was originally created and written by Summrie. In case we fail to update this guide, you can find the latest update by following this link.
If you believe that any of the content on this site violates your rights, including your intellectual property rights, please contact us immediately using our contact form.