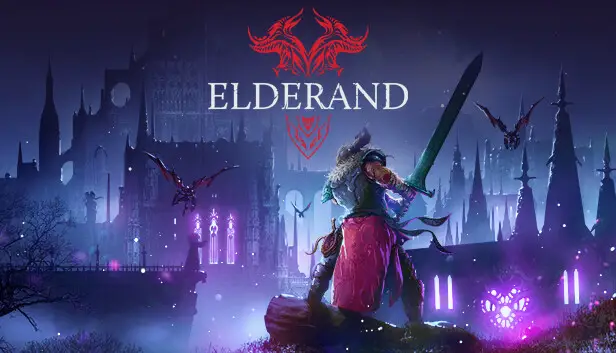 Is your current gaming PC setup able to run Elderand smoothly? This page will show you the complete list of Elderand minimum and recommended system requirements.
Minimum Requirements
OS: Windows 10 32-bit
Processor: Intel Core 2 Duo E7500 2.93 GHz / AMD Athlon 64 X2 Dual Core Processor 5600+ 2.9GHz
Memory: 2 GB RAM
Graphics: NVIDIA GeForce 9600 GT/ AMD Radeon HD 6450
DirectX: Version 11
Storage: 1 GB available space
Sound Card: Windows Compatible Sound card
So, did you meet at least the minimum requirements of Elderand?
Elderand System Requirements
Can I Run Elderand?
To run Elderand, your system must meet the following minimum requirements. You'll need a 32-bit Windows 10 operating system, powered by at least an Intel Core 2 Duo E7500 processor running at 2.93 GHz or an AMD Athlon 64 X2 Dual Core Processor 5600+ at 2.9GHz. Ensure you have a minimum of 2 GB of RAM to handle the game. In terms of graphics, a NVIDIA GeForce 9600 GT or AMD Radeon HD 6450 should suffice, both compatible with DirectX 11. Make sure you have 1 GB of available storage space, and a Windows compatible sound card to fully enjoy the gaming experience. These specifications will provide a smooth gaming experience for Elderand on your PC.
Elderand Optimization
Are you having a hard time getting a decent frame rate in Elderand? Here are some useful tips that you need to try:
If you're getting an FPS drop while playing Elderand, try running the game in windowed mode.
Lowering your in-game graphics settings will increase your frame rate.
Disable background-running apps and services.
Prioritize the processing of Elderand. To do that, open the Task Manager > Details tab > right-click on Elderand > Set priority > choose High.
Update the drivers on your PC. We recommend using Driver Booster.
Use Driver Booster's Game Boost option. This will disable background running apps that are not usually needed by Elderand.
How to Monitor Elderand FPS
There are several third-party programs that are capable of showing you the frame rate while in-game. These programs are usually lightweight, and you don't have to worry about them using too much processing memory. We recommend using any of the following to show the FPS on the screen while playing Elderand:
GeForce Experience in-game overlay
Steam in-game overlay
If you experience some lag or any performance issues while using any of this software, simply turn it off.