Check out this guide to learn how to properly change the subtitles language in Cyberpunk 2077. Discover how to use Spanish, French, Italian, German, and more in Cyberpunk 2077.
The default language for the Cyberpunk 2077 game is English. While this is the universal language, many gamers are still wanting to use their local language in a video game like this. If you're one of the gamers who want to change the subtitle language in Cyberpunk 2077, below is the step-by-step guide on how to do it.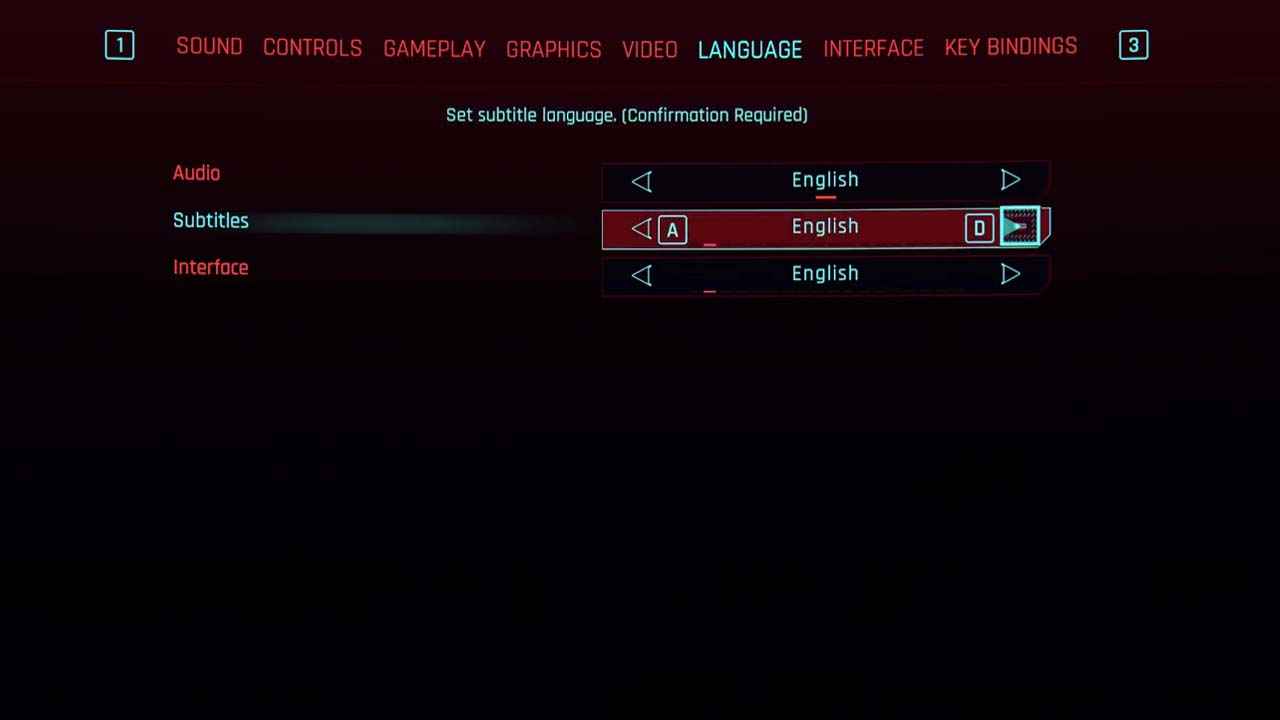 How to Change Subtitle Language in Cyberpunk 2077
In the main menu, go to the Settings option.
Click the Language option tab.
Under this section, you can check the subtitle language by clicking the arrow left or right.
Click the Apply button to save changes.
Cyberpunk 2077 is currently offering 18 subtitle languages which include English, Arabic, Simplified Chinese, Traditional Chinese, Czech, French, German, Hungarian, Italian, Japanese, Korean, Polish, Brazilian Portugues, Russian, Spanish, Latin American Spanish, Thai, and Turkish.
Conclusion
And that's all for this Cyberpunk 2077 guide. Do you have any suggestions or tips to improve this guide for Cyberpunk 2077? If yes, then make sure to leave a comment down below. This guide has been made possible by Brian Haynes. You can check him out by simply clicking his name.