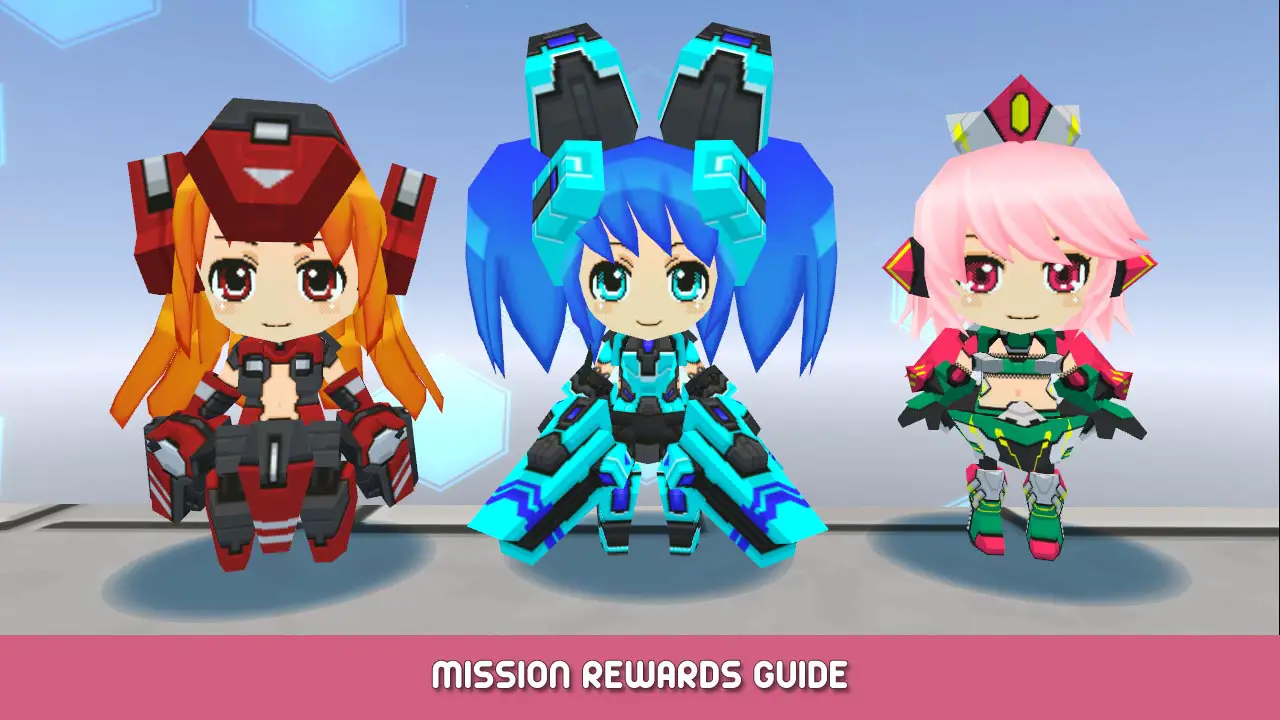 This guide will show you the list of rewards that you can receive for completing missions in CosmicBreak Universal.
Scarlet Moon

3x – Kageuchi Ouraikiri
6x – Ouka Kamuro
15x – Ouka
Eve Awakens!

3x – R Trance Skirt
6x – Lily Eve-Chan
15x – EVE Promotion Alpha
The Archer and the Princess

3x – Elisalotte's Tiara
6x – Melfi-Chan
15x – Eliza-Chan
Beach Survival!

3x – Goldfish S
6x – Goldfish L
15x – Crim SWIM
Gigandroff's Finale!

3x – Baller Cap
6x – Cannonballer HL
15x – Jumbo Cannon Baller
Rouche's Lecture

3x – Rouche Alpha
6x – Baltheon Gold
15x – Rouche-Chan
Missing Freshman

3x – Misty Hollow
6x – Misty Scythe R
15x – Misty-Chan
Scarlet Moon!

3x – Petit Ouraikiri
6x – Dayu's Hair Ornament
15x – School Ouka Kamuro
Battle of Volcanics

3x – Volca Sword Wing
6x – Volcanics HD
15x – Sol Volca Wing R
VS Nipako – Nipper Fist Fight

3x – Nipako Cannon Baller
6x – Nipako Destructor
15x – Nipako
Girl Without A Name

3x – Hanna-Chan
6x – Lisel-Chan
15x – 131 Promotion
That's everything we are sharing today for this CosmicBreak Universal guide. This guide was originally created and written by B. In case we fail to update this guide, you can find the latest update by following this link.
If you believe that any of the content on this site violates your rights, including your intellectual property rights, please contact us immediately using our contact form.