An alternative keyboard solution for Virtual Keyboard spiral. This guide is written with Windows 10 in mind.
Introduction
If you're lazy like me and feeling like that Virtual Spiral Keyboard is kinda annoying and it is difficult to navigate for writing some long messages then this guide might help you or make your life even worse.
Right now, I found 2 (two) easy solutions:
On-Screen Keyboard – kinda ugly but it's the fastest available solution without spending your precious time and energy.
Touch Keyboard – looks better than On-Screen Keyboard but you'll need some time to configure Controller Companion and do some hacking. Won't work on Windows 7 (XP and Vista too)
On-Screen Keyboard (Simplest Solution)
Open Controller Companion settings. For this just click on the Controller Companion icon located on Taskbar.
Now navigate to the profiles tab and select Edit bindings.
In the opened window select Left Stick > Keyboard > Combo Key.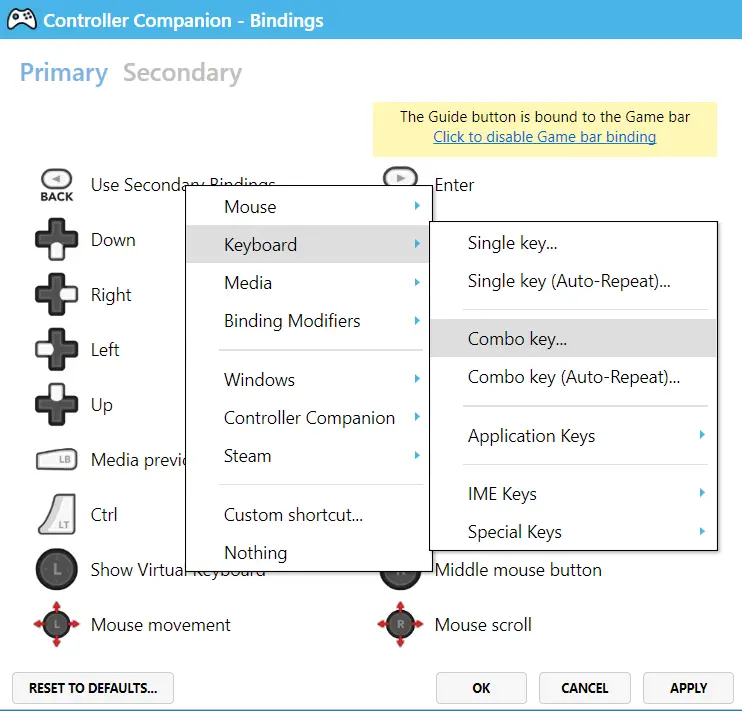 With your mouse select the next keys combination: CTRL+WIN+O.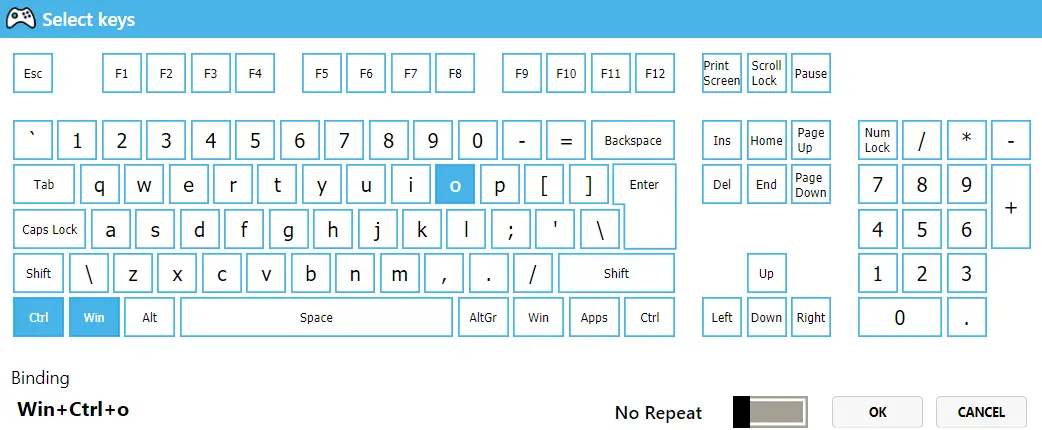 That's all. Now when you'll click Left Stick you'll see On-Screen Keyboard.

To close it just click again Left Stick.
Touch Keyboard
Windows 10 has a nice 'Touch Keyboard'. Unfortunately, there is no hotkey to show/hide it like with On-Screen Keyboard. Also, the Touch Keyboard process is not terminating itself when the user closes the window [X].
The simplest way I was able to find is to create a simple batch file that will execute the next command:
Create a simple file.txt file
Put this code into the file:

tasklist | find /i "TabTip.exe" >NUL && (
    taskkill /im "TabTip.exe" /f
)
start "" "TabTip.exe"

Save the file
Change the file extension to .bat
Open Controller Companion settings and proceed to 'Edit bindings'
Click on Left Stick > Custom shortcut…
Select the .bat that we created earlier
Click OK
Now when you'll click Left Stick you'll see Touch Keyboard.
To close it just click on the [X] icon.
Cons:
You'll need to create file.bat
A console window will pop up and close every time you'll press Left Stick
You can't close Touch Keyboard by pressing again on Left Stick
And that concludes this Controller Companion guide. Help us improve this guide by leaving your suggestions in the comment section below.
If you believe that any of the content on this site violates your rights, including your intellectual property rights, please contact us immediately using our contact form.